No matter how creative your staff might be, your organization is likely, among the countless others, struggling to come up with fresh ideas to engage online donors.
After all, it can be hard to distinguish yourself from all of the other online sites, services, and distractions clamoring for the attention of donors. Eventually, even loyal followers may be led astray by newer and more novel online engagements, and that's a loss that you can't afford to ignore.
Luckily, we think that we've come up with a few remote engagement strategies that you have yet to take full advantage of for your organization! Throughout this mini-guide, we'll go over the following out-of-the-box online strategies to help you effectively engage and manage your donors:
Revamp Your Communication Strategies
Host Digital Community-Building
Launch Unique Virtual Fundraisers
It doesn't matter if your cause is a small school fundraising program or an international nonprofit; these unique strategies will boost online engagement for organizations of any size and any cause.
Let's dive right in!
Revamp Your Communication Strategies
When most organizations are pressed to come up with effective communication strategies, a few answers keep getting repeated. Some of the most common responses are personalizing your emails, segmenting donors, and using a multi-channel approach.
While these practices are absolutely essential, they constitute the basics for a strong communication strategy. In fact, you've probably already heard and implemented these techniques for yourself!
In addition to those strategies, we encourage you to consider some of these less conventional yet highly effective methods to revitalize your communications:
Active social media accounts. It's one thing for your organization to own social media accounts. It's another thing entirely for your team to actively run those accounts outside of just posting promotions and advertisements. Too many organizations treat their social media like virtual ad boards for their content, completely missing the interactive element of these platforms. Use your Instagram, Twitter, Facebook, Snapchat, and other social media to respond to comments, connect with influencers and brand ambassadors, and create memorable interactions with your followers.
Text services and alternative messaging. Email is often thought of as the most important communication medium to connect with supporters. While email is undoubtedly an essential medium, some donors may prefer different channels for their messaging. Studies show that Millennial donors are highly receptive to text fundraising messages, and other young supporters may like text messages for appeals, quick updates, and event reminders. A multi-channel approach is always best, but knowing your supporters' preferred messaging channels can help you focus on mediums that they actively use.
Interactive newsletters. Keeping your nonprofit newsletters fresh and up-to-date in the face of constantly evolving technology and engagement strategies, is a never ending challenge. Adding interactive features to your e-messaging is among these new strategies, and it's something that your team should begin to use. These widgets keep supporters engaged and entertained directly in their inbox, before smoothly directing them to your main website. Adding games, surveys, and clickable animations are just a few interactive elements that will sharply boost email click-through rate and minimize the number of your non-openers.
These tools and best practices should help you reach your supporters in ways that they find more convenient, more efficient, and more personally engaging. This will allow you to grab their attention and grow their interest and appreciation for your organization and encourage future support.
Host Digital Community-Building
When supporters feel personally connected to your cause, they are far more likely to offer long-lasting support and involvement with your cause.
Of course, many organizations are already aware of the standard methods of fostering this sense of personal engagement, such as hosting engaging events and sharing personalized content. However, there is another lesser-known way to easily and deeply enrich the relationship between your organization and its supporters for years to come.
By fostering an online community among your followers, you deepen their sense of involvement and engagement well beyond your major event and activity initiatives.
With these virtual community-building strategies, your organization will enable supporters to create their meaningful engagements without the need for constant oversight and planning:
Committees and special-interest groups. Take the first step toward forging an online community by segmenting your donors by previous engagement behaviors, program memberships, and special interests. You will quickly find commonalities among many of your followers, and you can then send out newsletters, promotions, and create a space on your website where these personalized groups can chat. Your supporters will not only be excited to learn that so many other individuals share their interests, but that they have a chance to voice their opinions in a more tight-knit, intimate environment.
An online directory. According to this Kanopi piece on the best nonprofit websites and online donor empowerment, the "sociability" of your website is essential to the user experience. You want to make sure that users stay on your platform for as long as possible, even after they've submitted their gifts. Directories are a versatile way to make your website as engaging and friendly as possible. They allow fellow supporters and public searches to find, contact quickly, and engage with your followers. On top of that, these directories are typically customizable, with supporters able to personalize their online presence with photos, descriptions, and special widgets.
Game and networking nights. Not every event that you host needs to be a polished, structured experience or a fundraiser. The value of some events is in the connections and meaningful interactions they create. Offer dedicated game nights and networking events for your supporters to encourage their virtual involvement in your organization. You can break up these activities by special interests or make them available to any interested supporters for general evenings of fun and entertainment. Winners, MVPs, and other standout attendants can even receive virtual badges, prizes, and rewards to pin to their membership profiles to add that extra level of engagement.
With these tools in place, your organization will not only give online users another reason to engage with your platforms, but they could turn one-time donors or casual supporters into dedicated advocates for your cause. If leveraged correctly, these virtual communities could even lay the foundation for generations of future support for your organization!
Launch Unique Virtual Fundraisers
Fundraising is the cornerstone of thousands of organizations. From nonprofits to local school systems to political campaigns, almost all non-business entities rely on fundraising to help power their operations and administer their services.
Of course, the pandemic and the rise of online engagements have complicated these fundraising initiatives. Many organizations simply aren't ready to bridge the gap from in-person programming to hybrid and virtual fundraising.
For example, while it's simple enough to invest in strong virtual fundraising software, coming up with actual event and campaign ideas can be an unexpected challenge. Have no fear! We're prepared to share three of the most effective, creative virtual fundraising strategies to engage your donors.
From nonprofit fundraising to political crowdfunding, the following online-friendly initiatives can be used to bolster incoming funds for a variety of different causes:
Shoe drive fundraisers. This fundraising type is not only effective and simple to host, but it requires no payments from your supporters. Instead, supporters will be pleased to find that they are simply being asked to donate their gently worn, new and used shoes. Furthermore, a shoe drive fundraising coordinator can streamline the management of the entire event for a contactless pick-up before transferring the shoes to a third-party seller. With this easy and fun initiative, your organization will receive an outpouring of funds and support while also performing a service for your local community!
Themed online auctions. Auctions are an incredibly lucrative form of fundraising that can be seamlessly translated into an online format with the right platform and auction software. These fundraisers take a considerable amount of time and effort to plan, especially when picking bidding items that your supporters would want. However, the pay-off from a successful virtual auction can be tremendous. Furthermore, to add a new layer of fun and engagement to these events, you might also want to theme them around different seasons of the year, holidays, and surveyed ideas from your supporters. Don't be afraid to spice up this tried and true event type with a dash of your own creativity!
DIY and e-learning nights. Promote a night of personal learning for your supporters with these fun, guided classes. First, take a poll of your supporters in advance to gauge their greatest areas of interest. Then organize a talented guest to lead these classes, perform targeted marketing to interested supporters, and sit back as participants flock to the virtual forum. For a fixed sign-up fee, your donors can enjoy anything from dance courses to cooking classes to paint and sips. These events are highly flexible, and they encourage supporters to bring their friends and family to enjoy the offerings. In fact, they may even become donors themselves.
For even more help in your brainstorming for virtual-friendly fundraising, you might check out this Funds2Orgs master list of 100+ unique fundraising ideas. This vast collection of potential fundraisers should provide a versatile launching-off point for your online engagement efforts.
---
With every passing day, there are more organizations jockeying for users' time and attention. It makes online engagement a constant fight for many organizations, as they struggle to engage their current supporters while also dealing with the unprecedented obstacles that the pandemic brought.
However, that fight doesn't have to feel like a losing battle. With these intuitive and unique online strategies, you will be able to do far more than just win back the focus of your supporters. Implement these creative solutions, and your organization will be able to increase donor engagement, retention, and acquisition through new channels that your competitors have yet to do.
---
Author: Wayne Elsey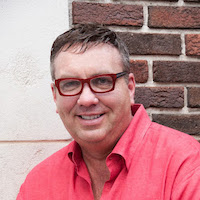 Wayne Elsey is the founder and CEO of Elsey Enterprises (EE) and a member of the Forbes Business Development Council. Among his various independent brands, he is also the founder and CEO of Funds2Orgs, which is a social enterprise that helps schools, churches, nonprofits, individuals and other organizations raise funds while helping to support micro-enterprise (small business) opportunities in developing nations.