Online fundraising has been growing in popularity. Whether you're running an online campaign or a virtual fundraising event, the internet is a great platform to drive people to your campaign. It's crucial that you take time to ensure your online fundraising solution has the tools you need to maximize every opportunity the internet affords you.
For instance, effective donor engagement strategies improve retention rates and boost your organization's growth. Your online fundraising tools will either help support those efforts or hinder your growth. Since digital fundraising can lack the friendliness and connection you get with face-to-face interactions, your fundraising tools need to work hard to fill in those gaps.
Your fundraising platform should set your organization up for success. In this guide, we'll go over the top ways to leverage fundraising tools and run the best possible virtual campaign. You'll learn how to:
Streamline the online donation process
Maximize all fundraising opportunities
Improve your donor relationships
Offer multiple channels to give
Ensure your organization is growing
According to Qgiv, online fundraising should help you raise money for your mission and build relationships with supporters. Let's explore how the right tools can make that possible.

1. Streamline the online donation process
Optimizing your donation process is one of the best ways to raise more money online. Online giving can be a convenient way to support your favorite causes, but long and complicated forms will turn off even your most passionate supporters.
Making a charitable gift on your website should be a convenient and seamless process. Don't send your supporters to a third-party site! Instead, ensure your forms are branded with your organization's logo and color scheme. The right tools can further streamline your online donation process with:
Simple donation forms. Your donation form should be as streamlined as possible! Make sure your online fundraising platform offers donation forms that are designed with user experience in mind. These forms are the best way to collect key donor information, but keep fields to a minimum. If you feel you need to collect additional information about your donors, try including a link to a donor survey on your donation confirmation page! You can even include a checkbox so that donors can opt-in to future engagements.
Integrated payment processor. It's crucial that you invest in a dedicated and secure integrated payment tool to process your online donations. Your donors' information is valuable! Using the wrong tool that isn't adequately secure can risk compromising important relationships if donor information is compromised.
Constituent relationship management (CRM) system. Your CRM system is your donor database. Having a centralized location to track all of your fundraising data lets you better visualize trends and identify key insights to help improve your fundraising and communication efforts.
Investing in the right tools is the first fundraising tip any new nonprofit leader should follow. A dedicated online donation platform will improve the entire experience for both your donors and your organization.

2. Maximize all fundraising opportunities
While your online payment tool ensures you collect key donor information and process gifts, the right software solutions will help you take advantage of tons of other fundraising opportunities.
Take a look at your own virtual fundraising tools and ensure they can support:
Recurring gifts options. According to some studies, the average recurring donor gives 42% more in one year than your one-time donors do. Make sure your online fundraising software offers a recurring gifts option, encouraging donors to turn one-time donations into a recurring donation!
Matching gifts search tool. With an estimated $4-7 billion in matching gift funds going unclaimed each year, investing in a matching gift search tool and database can greatly increase your fundraising efforts. Make sure you embed the search tool within your form so supporters can quickly search their eligibility without disrupting their online donation process.
Donors pay the processing fee. Fundraising platforms usually charge fees to process each online gift. Ensure your online donation form provides the option for donors to choose to offset fees by adding a few dollars to their gift. This way, you get more of the donor's intended gift amount!
With the right online tools, you can take advantage of so many fundraising opportunities! For more strategies on how to utilize your online solution, check out this webinar for virtual fundraising events.

3. Improve your donor relationships
Even if online fundraising lacks the warmth of face-to-face engagements, there are still ways you can ensure meaningful interactions with donors online. Sometimes, your tools can help you build even stronger relationships than with traditional in-person efforts.
This is why it's so important to invest in a comprehensive marketing and communications tool. The way you connect with supporters online can curate meaningful relationships that last a lifetime. Nonprofit organizational growth relies on passionate and enduring support, so you should be working to improve your donor relationships in any way you can.
Let's explore some ways your marketing and communications tools can help you develop and grow your donor relationships:
More consistent communication. With automated receipts and other tools, you can send key communications based on a specific set of parameters or actions. This way, your marketing staff can spend more time on their outreach efforts instead of manually sending donor appreciation emails after a gift. You may even consider investing in automated text messaging tools to connect with donors on a more regular basis.
Personalized communications. Some tools can personalize communications like receipts and follow-up emails by automatically pulling key donor data into communications, like donor name, past gift size, and more. By using information pulled from your CRM, you can easily send personalized communications and show supporters that they're not just a number in your bank account. You can use additional segmentation tools to categorize recipients by specific metrics to ensure you always send targeted communications.
Hold intimate conversations. Many marketing leaders are finding great success with text messaging tools. Let's say a prospect starts to make a gift but drops off before finalizing their donation. You can send them a personalized text to check in and see what their status is. This human touch can be the driving force behind an online gift.
This article states it well—email and other communications are a great way to engage with supporters. But sending the same appeal to each individual in your donor database won't get you very far! Make sure you invest in the right tools to ensure you create a personalized experience for your donors and start building your important relationships.

4. Offer multiple channels to give
As we mentioned earlier, one of online fundraising's biggest benefits is how easy it is to give. Long gone are the days where you have to make a phone call or send a check in order to support a cause you care about!
To capitalize on the convenience those methods provide, make sure you're offering multiple channels to give. For instance, you should try to have at least:
An online donation page. Of course, you should offer online giving options through your main fundraising website. While email solicitations and other fundraising asks are good ways to get the word out about a campaign, you have to get donors to your online donation page if you want to receive that gift.
Text fundraising. Research shows that SMS open rates are at 98% compared to email open rates of 20%. Communicating by text is a great way to communicate with your donors, and it's also a powerful fundraising tool! Invest in a solution that allows you to both send text messages to your donor base and accept text-based gifts.
With both of these giving channels, it's really important that your forms are mobile optimized. More than half of all traffic on the internet comes from smartphones, which means it's important that your donation form works well on phones and tablets as well as full-sized computers. Providing multiple giving channels increases convenience for your supporters and gives your organization more opportunities to raise money.

5. Ensure you're growing
No matter how outstanding your fundraising tools are, your organization isn't doing much good for your mission if you're not consistently growing. This means increased fundraising revenue and a growing audience of engaged supporters. That's why a focus on donor retention rates and a dedication to improving your fundraising year after year is so important.
The best way to ensure your nonprofit continues to optimize its processes is to have a dependable CRM system.
Your CRM helps you manage your donor data, which means it's an excellent tool to use as you plan and track your nonprofit's growth. Since all of your fundraising data is in this one system, you can use it to get a comprehensive and accurate view of your entire donor base, your communications with them, and what inspires them to give. In order for you to learn from your data and identify key insights that will help you grow, your CRM should be able to:
Compile custom or template reports
Determine trends
Help you make better future decisions
In order to make the most of all the data your CRM can provide, your other fundraising tools should be integrated with your CRM so all your data is available in one centralized place. Not sure if your data is ready to use? According to this AccuData article, you may benefit from a data audit to ensure that your database is well-organized, contains clean data, and is ready to be used.
---
The tools your nonprofit invests in can make or break your online fundraising growth. Make sure you do your best to find a solution that is a good fit for you, can make donating more convenient for supporters, and can help you build valuable relationships. Having the right set of tools will set you up for fundraising success!
---
Author: Abby Jarvis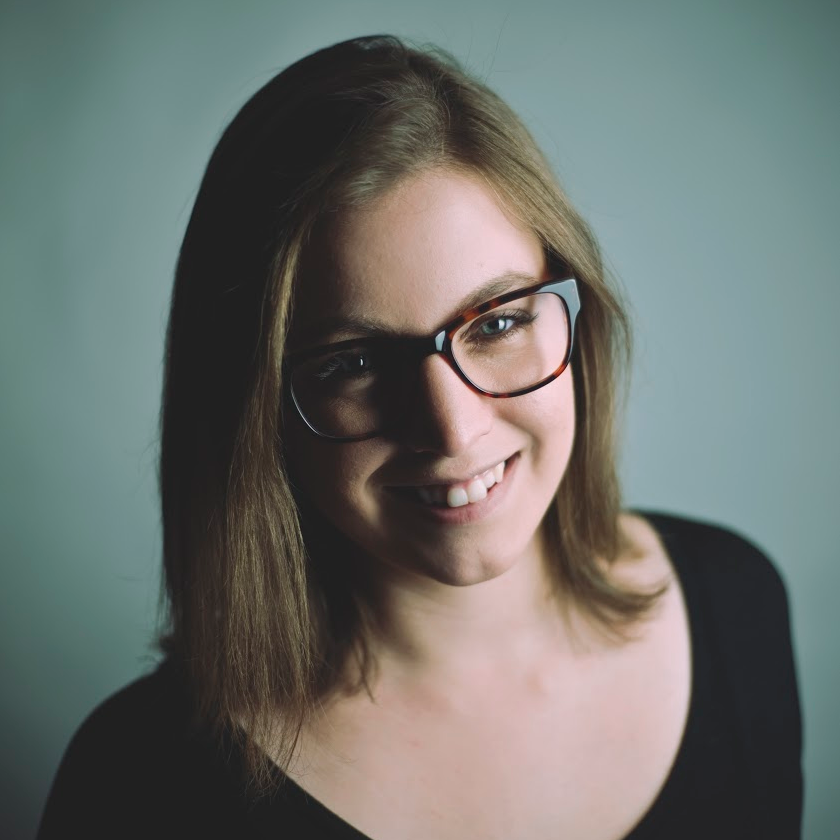 Abby Jarvis is a blogger, marketer, and communications coordinator for Qgiv, an online fundraising service provider. Qgiv offers industry-leading online giving and peer to peer fundraising tools for nonprofit, faith-based, and political organizations of all sizes. When she's not working at Qgiv, Abby can usually be found writing for local magazines, catching up on her favorite blogs, or binge-watching sci-fi shows on Netflix.