Your nonprofit's fundraising team is already well aware of the fact that mobile technologies have completely changed the game in a relatively short period of time. Hopefully, you've already dipped your toes into the world of mobile fundraising.
Even if you haven't yet had the opportunity to conduct a mobile-centric campaign or adopt new mobile tech tools, it's never too late to get started.
By this point, it's clear that investing time and resources into developing even one or two new mobile strategies can have significant benefits for nonprofits. Nonprofits Source reports that the number of donations made through mobile channels increased by 205% between 2017 and 2018. That number will only continue to grow as mobile web browsing becomes the norm for how we engage with the vast majority of digital content.
Even more importantly, new technologies and fundraising strategies have effectively leveled the playing field for smaller nonprofits. Small, local organizations can now more easily engage with their communities at a scale on par with even the largest nonprofits. Plus, social media has made it possible to grow online audiences at a rate that was unthinkable not very long ago.
Improving your mobile tech strategies will help your organization to raise more money.
These effects can be direct, like when you develop and implement new mobile fundraising strategies, or indirect, like when you improve your digital marketing and stewardship techniques. In both cases, improving how your organization engages mobile donors and audiences leads to an increase in donations from mobile channels.
Let's walk through the three areas of mobile engagement mentioned above: fundraising, marketing, and stewardship. For each category, we'll cover a few examples of how your nonprofit can start implementing smarter mobile marketing tools and strategies.
It's easier than you think! Let's get started.
Always prioritize mobile-responsive design.
This is a more general best practice to keep in mind before we dive into more specific strategies. Nothing turns away mobile donors or readers faster than a donation page or website that's difficult to use on a smartphone.
Take the time now to make sure your entire website, mobile fundraising tools, and especially donation pages or forms, are mobile-responsive. Your emails should also be mobile-friendly, to-the-point and free from any large image files that take a long time to load. Any donation tools, website builders, or other donor-facing digital platforms you use in the future should offer mobile-responsive features.
Mobile Fundraising Tools and Strategies
It's hard to remember sometimes what life was like before smartphones! How we look up information, check in with friends, and get work done on the go has all completely changed in less than 20 years.
It's unavoidable that changes of this magnitude would affect the world of fundraising. Put simply, we as consumers of digital content engage with the world in new ways now, and nonprofits have to be ready to put themselves out there. Mobile technology has simplified so many other aspects of our daily lives, so donors expect the same of the donation experience.
Offering a wide variety of ways for supporters to get involved has long been considered a best practice for strong donor relations. Mobile technologies have created more new channels for donor engagement than ever before.
Here are a few of our favorite fundraising tips for improving your mobile fundraising strategies and offering new ways for donors to support your mission:
Integrate mobile tech into your live fundraising events and campaigns.
You already know that mobile tools can help boost donations and engagement at your fundraising events, but you might be unsure of where to start. Here are a few ideas:
Promote your text-to-give tools during live appeals at events. This can be an extremely effective way to increase donations at events where donors might not want to take the time to physically make a donation at a booth or card-reader.

Look for mobile-based tools that help streamline particular types of fundraising events.

Silent auction software is a good example

of how you can simplify an event's logistics while also seriously improving the donor experience.

For major events and campaigns, a custom mobile giving page could be a good idea. Many top peer-to-peer fundraising platforms offer customizable mobile pages to offer your participants, for instance, which can become invaluable channels of communication for managing the campaign, promoting events, and collecting donations.
Try live-streaming your fundraising events.
Social media has been an extremely popular and influential part of the digital media landscape for a while now, but the rise in popularity of live-streaming is a more recent development that warrants some attention. Online audiences are now more open to engaging with streaming digital content on their smartphones similarly to how they attend live events.
There are a few ways you might test out this strategy with your own online supporters, most of them involving live-streaming major events, like galas, keynote speeches, and awards ceremonies. Just be sure to promote easy mobile donation tools or your text-to-give keyword alongside these streamed events.
Consider hosting mobile-only fundraising 'events'.
Going fully digital might sound intimidating, but it can be a very smart move for certain types of fundraising events. Our favorite example happens to be charity auctions.
Think about it; online audiences are already familiar with the idea of online auctions, and eCommerce has become a part of our daily lives. Your supporters will appreciate the convenience of the extended time frames, more relaxed structures, and inclusive atmosphere of an online auction, all while on-the-go or even sitting comfortably at home.
Plus, online and mobile-only events are extremely cost-effective. With the right software to help you manage the auction, you can drastically reduce overhead and simplify the event from start to finish.
Digital Marketing and Mobile Tech
Marketing has long been a weak spot for many nonprofit organizations. Today, especially, failing to develop a distinct brand identity or voice is one of several nonprofit marketing mistakes that can have significant impacts on fundraising performance down the line.
That's because generating steady online engagement requires you to build stronger relationships with supporters. Your posts, updates, and emails must catch their attention in a crowded newsfeed or inbox. The rapid rise of mobile web browsing has made it even trickier to succeed online.
In many ways, digital marketing has become synonymous with mobile marketing. Mobile web traffic has recently outpaced desktop-based web traffic, meaning your organization needs to invest time in making sure your campaigns and content are being seen on smaller screens.
Here are a few best practices for making sure your campaign promotions are as engaging on smartphones as they are elsewhere:
Focus on social media and mobile-based marketing strategies.
Social media platforms make it possible to engage more directly with your communities of supporters online, keeping your work on their minds and retaining their support year to year. However, your social media presence should be more active than an occasional reminder about your mission. Try to develop a strategy that strengthens your social media engagement and brand identity while raising money.
Here's an example: create custom merchandise for your nonprofit, sell it online or at events, and encourage donors to post pictures of themselves wearing it using a unique hashtag. Then, re-post their submissions and publicly thank them for their support on your nonprofit's main profile.
This strategy is actually fairly easy to implement. Use t-shirt templates to quickly create a custom design, then get started promoting your merchandise online.
Conduct engaging, multi-channel campaigns.
There's a reason peer-to-peer fundraising has quickly become of the biggest new trends in the nonprofit sector. These campaigns make it easy to engage wide segments of your base, expand your online audience, and incorporate a diverse range of engagement techniques, including digital content and live events.
Take a look at the OneCause guide to planning a P2P Bike-a-thon for a walkthrough of how peer-to-peer fundraising campaigns should engage supporters through all possible channels, including social media, mobile-optimized campaign pages, apps, and finally, a live event.
Donor Stewardship and Mobile Engagement Strategies
Properly stewarding your nonprofit's relationships with its donors is an essential part of building a strong, long-term base of support. As you're likely already aware, most donor stewardship strategies revolve around improving and refining your communication with them.
Improving your mobile tech toolkit can have major benefits for your organization's culture of stewardship. Consider these strategies for making the most of your communications in order to constantly strengthen your relationships:
Track and record your interactions whenever possible.
Taking the time to develop processes for recording more information is always worthwhile. If your organization already uses a dedicated CRM platform or nonprofit database, you know how an improved picture of your data can help guide and refine your techniques.
Configure your CRM to track your contact history with donors, including event attendance, phone calls, and social media engagement if possible. If your organization relies on phone calls for getting in touch with past and present donors, look for cloud-based tools, like Callhub, that might integrate with your database.
Using the right tools and taking the time to record relevant data will make it much easier to segment your contact lists in the future, quickly identifying those donors who are most likely to engage with your mobile marketing and nonprofit fundraising efforts.
Take advantage of text messaging as an engagement tool.
Don't forget one of the most direct ways you can use mobile communication technology to improve relationships with donors. There are a number of ways that nonprofits can use mass texting to engage with supporters, most notably:
Mobile fundraising

Event promotion and updates

Volunteer recruitment

Feedback from donors
When used strategically, text message tools can be extremely effective at deepening your relationships with supporters. They allow a level of personalized, direct communication that few other outlets provide, and they give your community a sense of inclusion.
Offer mobile-friendly member portals.
If your organization features a membership program, make sure your members are getting real value in exchange for their structured support! Of course, you probably already offer a variety of tiered perks for members, like event admission, discounts on merchandise, and exclusive opportunities.
However, members won't be able to fully appreciate these perks without a convenient way to access them or manage their accounts. Your member portal or website should be mobile-responsive to ensure your most dedicated supporters can manage their accounts from anywhere.
Ideally, your membership management program should be fully mobile-optimized or even offer a customizable mobile app version. Check out Fonteva's membership software comparison for an idea of the different features to look for.
Mobile technologies have already carved out important positions in how nonprofits raise funds, promote their campaigns, and develop their relationships with donors. Your organization should take steps to constantly refine your mobile fundraising and engagement strategies.
Implementing the right mobile toolkit and a few smarter strategies to match is the perfect way to get started!
---
Author: Joshua Meyer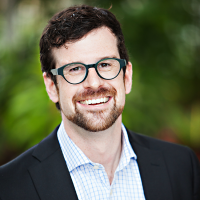 Joshua Meyer brings over 14 years of fundraising, volunteer management, and marketing experience to his current role as the Director of Marketing for OneCause. Currently, as a member of the OneCause sales and marketing team, Josh manages all of the firm's marketing efforts. He has a passion for helping to create positive change and loves that his current role allows him to help nonprofits engage new donors and achieve their fundraising goals.