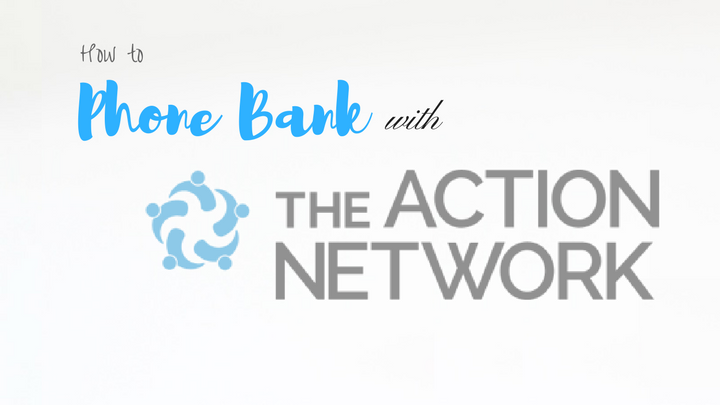 The Action Network is one of the finer organising tools available for progressives. Their toolset is quite vast and is continually being improved on. Here are the many things you can do with it:
Create Petitions
Create events and invite people to attend
Create ticketed events and sell them to raise funds
Raise funds for your organisation through a donation form
Add and manage your supporters or activists
Ask questions and get responses. Take action based on these responses
Send targeted emails to activists based on many criteria
For issue based campaigns, communicating with your activist, not only through email and social media, is important to keep the campaign moving forward. Phone banking your activists will help you mobilise them quicker to take action, especially when the time is short. Patch-through calls using a phone banking solution will help you activate your supporters and get them talking to their representatives.
CallHub and Action Network
CallHub integrates directly with the Action Network, making it easy for you to run campaigns. Through this integration, you can import contacts into CallHub through an Action Network report.
How to integrate with The Action Network
How to create a report
Reports are static lists of activists that you have collected through forms, actions and petitions. These reports can be as targeted as you like, by targeting by petition or form or email they acted on, their address or even by their existence in another report. Action Networks filtering options are pretty exhaustive, allowing you to build targeted reports. These reports are what you will import into CallHub.
Run a phone bank on CallHub
Once your activist contact information is imported into CallHub you can now get started with your campaigns. Invite your supporters and volunteers to make calls for you. Using CallHub's embeddable forms, place these forms on pages on your site, asking people to volunteer to phone bank. Assign these volunteers to teams and then assign these teams to calling campaigns.
Setup your campaign by creating the right script you'd like volunteers to use. Choose the number you want to be visible as the caller ID and set the schedule of the campaign. That's all you need! Additionally, depending on the type of campaign you are running, you can:
Ask and save the level of support the activist has towards your issue
Ask questions about their involvement in events
Gather information about them that you did not have
With CallHub, you save hours and hours of time transcribing data from paper to your CRM. The inputs you get from a campaign can be instantly recorded into your CRM and actions on these results, like sending email invitations or sending fundraising links, right after a call will increase the impact of your calls.
Call your representative
Phone banks can also be used for patch-through calls. You can plan your campaigns to connect a supporter to their representative. In CallHub, you need to add in the numbers of the representatives and during the call the volunteer can guide the supporter on what to say and how to address their issues. The supporter is then patched through to the representative or senator and once the call is done you can patch them to the next representative. This mode of campaigning is the most effective way to drive change.
Text message your activists
CallHub also let's you send text broadcast messages to your reports. The responses to these text messages can be tagged in Action Network. You can then create queries based on the responses to your text broadcast campaigns.
---
If you'd like to learn more about CallHub and its integration with Action Network, schedule a meeting with us and we'll give you an indepth demonstration.
---