How often do you text?
Probably not as often as you used to a decade ago. Use of traditional mail dwindled when SMS was introduced. With the coming of social media and chat apps, SMS has fallen as the prime method of sending text messages. Don't write your eulogy just yet, we're still far from the death of SMS. In fact, SMS is critical is countries where the internet isn't prolific due to poor infrastructure or geographical limitations.
Did you know that most text messages get read within three minutes of them being received? And that SMS has an open rate of 98% (the other two percent obviously ending up with the incredibly busy or extremely lazy folk)?
But modern marketers tend to overlook SMS when planning their customer outreach. Which means they fail to get through to a large segment of society who prefer reading short crisp communication like a text message over opening an email or receiving a call.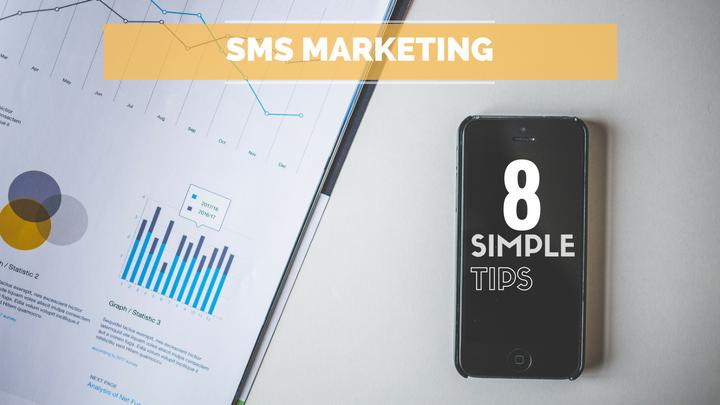 ---
These simple SMS marketing practices will enable you to convert leads through specific, targeted text. You're guaranteed to get better conversion at a lower cost.
Address your customer personally
Use the customer's first name to make the message personal. It helps to grab their attention and they are more likely to respond. A simple Dear first_name or Hey first_name! variable used in a bulk SMS would reinforce the bond with every one of your customers while saving time and money from engaging each of them independently.
Encourage participation
People love having their opinion recognised. Bring an appreciative automatic reply into play in your SMS campaign and the customer feels attended to. It gives them a chance to express their opinion. Remember, every response expresses interest and gives you better chance to engage those leads. Plus, it takes just 90 seconds to reply to an SMS and people are more likely to do so. It makes them more invested in you over time.
Be concise
People prefer SMS because it takes a mere 5 seconds on average to read one. Use the five seconds to deliver a direct message that draws them to your product without any phony gimmick.
What's in it for them?
SMS should skip the extravagant packaging used in other marketing techniques and give a precise call-to-action instead. A 160 character message should answer two questions to the customer
What should I do?
What do I get?
Up-to-the-minute notification
SMS has the advantage of being instantly noticed. Use it to notify people of the latest update from your campaign or a deal with a deadline. This brings you a step closer to the customer and increases recall factor in their mind when the time arises.
Let them choose you
Due to legal restraints, bulk SMS messages are required to allow the customer to opt out from future contact. But it also serves as an advantage to you. Your contact is given a choice with the simple unsubscribe option, so the ones who stay on board have higher intent and they chose you over the competition.
Never too soon; never too late
Keep time in mind when sending out your messages. The right message at the right time might take little to convert the customer's mind so you have to time it just right. Usually, people are more likely to respond positively in the first half of the day. Use SMS marketing automation features to trigger messages on actions done on your site.
Make it exclusive
People are tired of seeing the same message repeated over emails and social media campaigns. Your SMS should have something fresh for them. A "short" message wouldn't contain too much detail so say something impactful instead. Think of it as something that will stick in their mind.
---
Utilize these in your bulk SMS campaign and it will attract your customer's attention while making them feel of note to you.