Your supporters donate, volunteer, and keep your campaign running.
Supporter outreach, however, is a multi-step process that begins when you make initial contact and continues on after the last vote is counted. While some supporters will be happy to donate or volunteer after your initial ask, donor conversion usually requires multiple touchpoints, and donor retention depends on additional follow-up and relationship management.
To garner support for your political campaign, you'll need to identify contact points, create targeted outreach, and follow-up to encourage continued support.
Elections aren't won by holding one or two rallies, but through repeated and deliberate messaging to supporters on the channels they use. To help your campaign improve its outreach and supporter conversation rates, this article will provide tips for connecting with supporters during three crucial contact points. We'll go over how to:
Analyze donor data in your CRM.
Send personalized messaging on multiple channels
Follow-up with donors after the campaign ends.
Your campaign likely has other communication strategies to reach out to supporters, and this article aims to help supplement those by implementing best practices to optimize your current approach.
Whether your campaign is emailing, conducting canvassing, or running TV ads, the advice given here can be integrated into your marketing campaign to bolster your efforts for your next election.
1. Analyze donor data in your CRM.
In order to gain more supporters, you need to know who your current supporters are. Additional supporters are likely to be similar to your current base, which is why your campaign should consider taking a data driven approach to marketing based on what you already know about your supporter base.
Before using your CRM to make decisions about your campaign outreach, make sure you understand what your CRM does, or, if you need to buy a CRM, be sure to purchase one that fits your campaign's needs. A few features to look for in your political campaign's CRM are:
Automated Communication. Your political campaign should strive to create personal relationships with each of your donors, and automated thank yous, payment confirmations, and other notifications is the first step. For your campaign, you'll need to send more than just thank-you messages through your CRM. Look for options with customizable messaging services that allow your campaign to send structured messages over the course of the election cycle to provide your supporters with regular updates.

Payment Processing. Fundraising CRMs have tools that allow your team to manage multiple fundraising campaigns at a time, process payments on your website, and track donation amounts and methods of giving. Integratable payment processors that allow your campaign to collect donations directly from your website help further establish your relationship with supporters. With the right payment processor, your campaign will oversee every part of your supporters' journeys rather than bouncing them between URLs.

Donor Data Storage. Donor management software tends to focus more on donor management, as the name implies. However, all CRMs should have some donor tracking functionality, creating donor profiles for each supporter that lets your campaign identify key trends across supporters.
Use your CRM to pull reports on where you first made contact with donors, donor response rates to outreach strategies, and donors' preferred communication method. From there, identify commonalities to determine what communication platforms your campaign has most effectively reached supporters.
Once you've identified a successful contact point, you will also need to determine what made it succeed. In some cases, you'll want to capitalize on a successful platform by spreading more messages there, while other times it's to examine your approach and adapt it to expand to other media channels.
For example, if your reports indicate you have had the most success recruiting supporters on Facebook, analyze the strategies your marketing team used on that platform and how they differ from your approach on other social media websites.
You may discover that your supporters (and people who fit your supporters' demographics) tend to use Facebook more than other platforms. Or, you might find that your outreach posts fit Facebook's format, leading to high engagement, but aren't being adapted to fit the standards of other platforms.
You should continue to collect donor data as you revise your outreach approach to monitor how successful your new touchpoints are.
For political campaigns, this requires keeping an eye on both your online and in-person volunteers reaching out on social media platforms and canvassing the streets. While you can use analytics software to monitor your online engagement rates, for canvassing, try using real-time data collection software like virtual canvassing software that will automatically update your supporters' information in your database as your volunteers connect with them in person.
2. Send personalized messaging on multiple channels.
Once you identify where your supporters are, begin planning how to reach them across multiple channels. Supporters often need to interact with your campaign multiple times before donating or volunteering. Multi-channel marketing helps your campaign create more opportunities to connect with supporters while also expanding your potential audience.
CharityEngine's guide to multi-channel fundraising offers a few best practices for a few of your core communication channels:
Email. Email is one of the most common communication methods because it makes for easy, straightforward delivery of campaign promotional materials and updates. Use your CRM to personalize each email to address supporters by their name and reference past engagements they've had with your campaign such as donations or event attendance. Find an email service provider to assist your campaign in sending out emails in bulk without getting marked as spam.

Social Media. Social media has low start-up costs, but creating content for each platform can quickly become time consuming. Study up on what kinds of posts are most successful on each platform and adapt your content to fit these expectations. For example, choose a high quality picture as a banner for your Facebook posts to catch attention, but keep an album of other pictures and graphics to post on Instagram to attract supporters there.

Your Website. Your website is the face of your campaign and should reflect a vibrant, active campaign effort. Create a news or activity feed to keep your supporters updated and alert them of future opportunities to get involved. Your campaign's political website design should also be accessible and easy to navigate, letting supporters donate, volunteer, and subscribe in as few clicks as possible.

Telephone. Calling and texting can create a personal connection fast. A personal call within 48 hours of donation increases the chance that a first time donor will give again by 400%, and texts have a 98% open rate. Both methods have high response rates and the ability to create a two-way conversation with supporters that can translate to long-term support.
Multi-channel marketing works best when each message builds on the one before it. For example, if your campaign creates a series of messages for new subscribers, introduce them to your campaign with informational messages first, then create a sense of urgency to attend events and donate in follow-up messages.
3. Follow-up with donors after the campaign.
Your relationship with supporters shouldn't end after the election cycle. Following up with donors and volunteers can help create a stable base of supporters who you can come back during your next campaign instead of starting from scratch.
Thank you letters create an additional touch-point that makes supporters feel appreciated by recognizing their efforts. A few best practices to implement for your thank you letters are:
Communicate impact. Supporters want to know what their efforts accomplished. If donors feel like their contributions aren't making a difference, they may look for another campaign to support. Communicate the impact of their donation by telling them what their money went to and why it mattered.

Use donor-centric language. The donors should be the heroes of your campaign messages. Instead of telling them what you accomplished with their support, frame your message so their support is what's getting the job done. For example, instead of saying "Our campaign was able to increase our outreach by 45%," say "Your donations increased our outreach by 45%."

Personalize outreach. Your CRM has helped you collect donor information to create personalized messages throughout your campaign and should be used again to ensure each supporter is addressed by name and through their preferred contact channel. At your campaign's end, you will likely have many different kinds of supporters and may need help creating templates for each group. Consider using online resources like this one as a base and then customize it to reflect the specifics of your campaign.
Thank you notes are an investment in future campaigns by retaining a loyal group of supporters. Staying in regular contact during the off-season will also help to build a relationship where your supporters can feel like they're part of a worthwhile community.
---
Contact points build your supporter base by attracting new supporters and retaining your current ones. Use your CRM and other information gathering tools to learn more about your supporters to create data-driven outreach campaigns. Send personalized messages to supporters through the channels they use most often to encourage donations, and never forget to let them know how much their contributions mean to your campaign!
---
Author: Russ Oster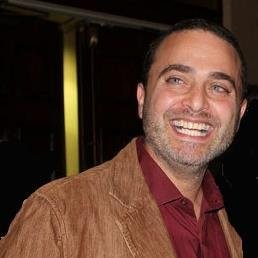 Russ' first experience in the world of grassroots organizing came as an infant when his mother pushed him in a stroller door to door to collect signatures for the Impeach Nixon movement. Eighteen years later in Washington, DC, he interned on the campaign of the first woman ever elected to Congress from Virginia. He launched Grassroots Unwired and has worked every day since to keep GU on the cutting edge, pushing new features and enhancements to meet the needs of every evolving grassroots organizing effort.