CallHub had a chat with Eve Zuckerman, the Deputy Digital Director for the Presidential campaign of Alain Juppé. Alain Juppé contested in the primary elections of the Les Républicains party in France.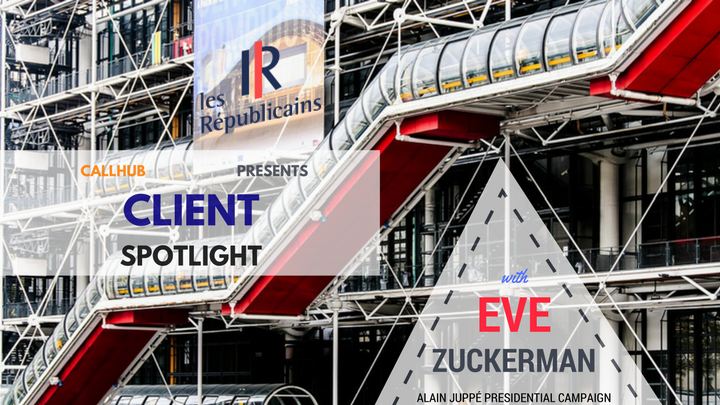 Before that, Eve was working as an independent political consultant specializing in NationBuilder. Her experience at working for political campaigns stemmed back in 2012 during the Obama Presidential campaign. She served the campaign as a volunteer. Under the influence of leaders of the campaign like Jeremy Bird and Laura Warbelow, Eve went on to work for a popular consultancy, 270strategies where she developed as a digital campaign strategist.
In the Juppé campaign, Eve was placed in charge of digital and internal communication. She worked on the strategy to communicate messages and mobilize volunteers using digital tools. Her responsibilities sprawled from recruiting, training and managing the digital staff for social media and website content to managing domains.
What makes the Juppé campaign stand out?
The Alain Juppé campaign integrated digital tools and communication to scale fast. Through the use of social media and an ecosystem of tools and software that spoke easily to each other, the campaign utilized time and resources in favour of seamless unification of all operations digitally.
The two major components of the campaign were communication and mobilization (GOTV). The digital department, under Eve's supervision, worked as an intermediary between the two. They managed a smooth flow of data between the core team and the local field volunteers.
How technology played its part
Eve was hired for her proficiency with NationBuilder to strategize the digital operations with NationBuilder at its core. CallHub fit in well into the ecosystem. Its integration helped saved time and resources during data entry and transfer. There was no more pulling out lists from NationBuilder, reformatting them, putting them into Google Sheets, printing them out and the whole data entry process. CallHub also helped the field teams with outreach. For even new volunteers, CallHub's SMS broadcast was the easiest to use and it helped them meet their goals in a very short period of time.
On top of that, volunteer recruitment was handled using 123ContactForms on a NationBuilder page.The phonebank leaders tracked the data on Google Sheets where they maintained a timetable on phone banking slots.
Benefits of a digital-driven campaign
The use of digital media helped scale the Juppé campaign without facing any bumps along the way. It is also convenient as the platform allows one to reach out to people aligned to their cause.
The campaign attracted volunteers across all demographics, from teenagers to octogenarians. Even though a digital campaign was a new experience for many, Eve recalls there were not many complaints raised. In fact, they even had a core group of volunteers, mostly retirees, who came in every day.
This was made possible because digital provides for seamless integration between different departments of the campaign. The User Interface was simple enough to be sensible across demographics.
Volunteer recruitment was a breeze because the people who came once were happy to do so again. The team found training to be a smooth transition as well. It only took a few minutes before new recruits were able to handle calls.
The future of digital campaigns
The implementation of such upcoming tools and operations make modern day campaigns accessible even for people new to the field. At the head of digital operations sat Eve Zuckerman, who understands how tools like NationBuilder and CallHub bring campaigns closer to the public.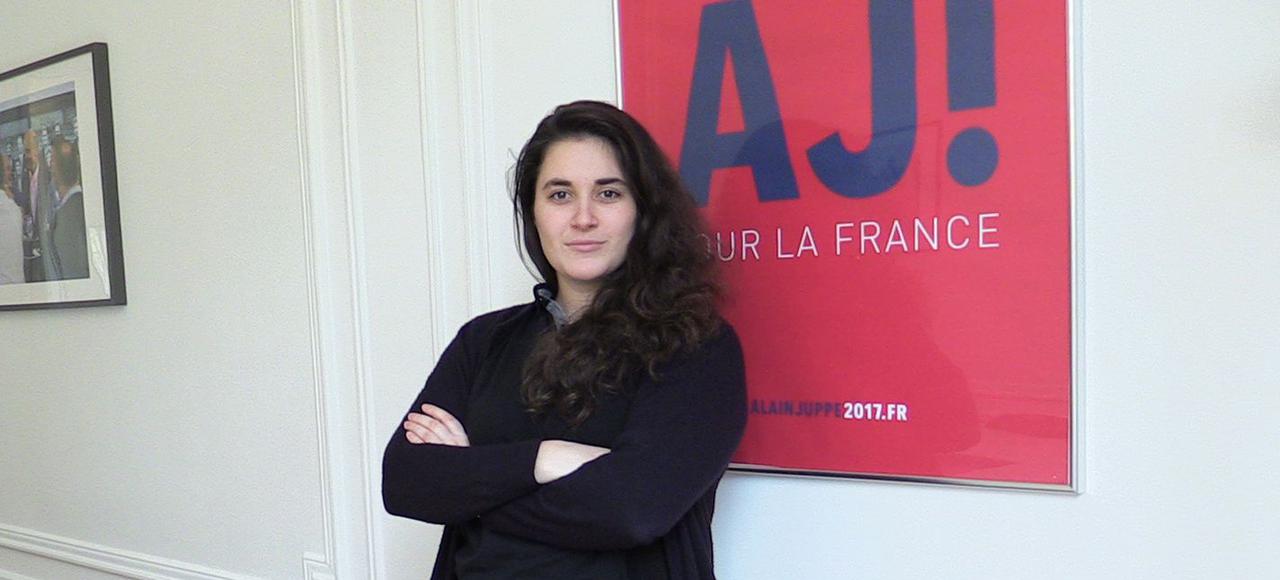 But there is still a long way to go. Now that the campaign is over, Eve hopes to work on as a digital consultant to get more people involved in the political process and make the political process much more efficient.