AUTOMATED DIALER AND VOICE & TEXT BROADCAST SERVICE
Sign up to connect with your supporters, voters, leads and customers through calls, texts and voice messages.
"(Required)" indicates required fields
Over 3000+ happy customers from across the world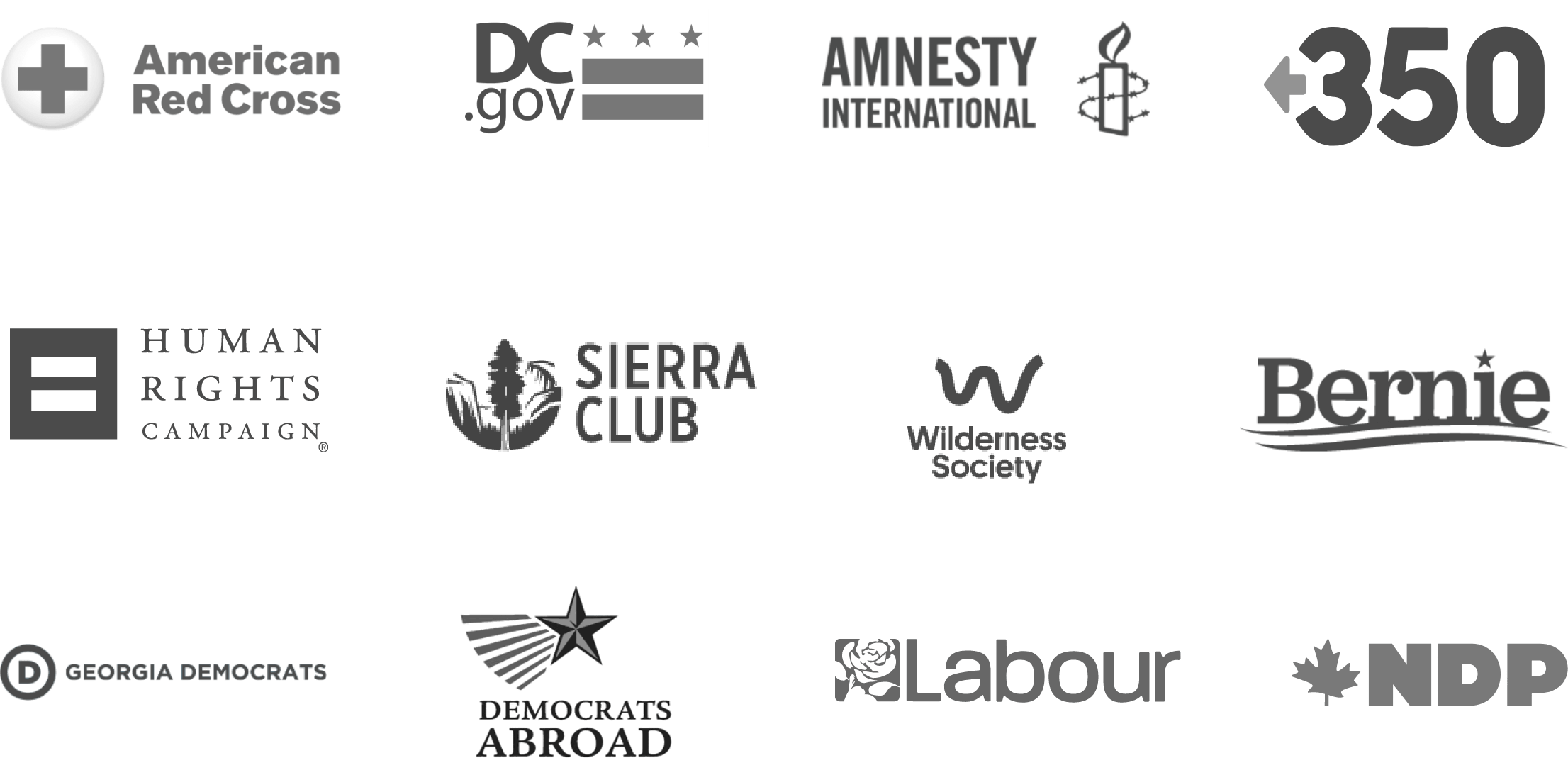 "CallHub has become my go-to platform for affordable phone canvassing campaigns, voice broadcasts and text message blasts. In particular, text message blasts are the single most useful tool for volunteer mobilization that I have used in recent years."
Jordan Bober, Director of Development and Election Readiness
Green Party of Prince Edward Island, Political
"Cost is one. We also really liked the user friendliness of CallHub on the agent side. We had consistent feedback from all kinds of volunteers of all ages and all abilities across the country that it was just really easy to use."
James Wardlaw, Field Director
NDP
"A lot of our folks are volunteers, a lot of them are retired, they are often anxious with technology and they were able to use CallHub easily. It's empowering for volunteers who don't see themselves as very tech-savvy to be able to pick up a new piece of software and a new program and just use it, so that was great."
Celine Trojand, Organizer
Organizing for Change, Advocacy
"I really love your team. You are just super responsive and super friendly and nothing's too difficult! It's been a really good experience."
Shaun Murray, Senior Organizer
GetUp, Advocacy
Call Center Software
Automated virtual call center with a predictive dialer, power dialer and preview dialer. Run patch through call campaigns too.
Peer to Peer Texting
Peer to Peer Texting for voter outreach. Converse via texting with thousands of voters, supporters with the help of agents.
Text Broadcast
Automated sms marketing service that handles keyword responses as well as signup campaigns to collect information from contacts.
Automated Voice Messages
Voice broadcasting software to send thousands of voice messages in a second. Configure IVR response and let contacts be transferred to you.