VoIP (Voice over Internet Protocol) numbers are generally associated with voice calls. However, they are used for more than calling, thus bringing us to one of its most important uses – VoIP text messaging.
50% of US consumers who receive texts from businesses proceed to make direct purchases. As text messaging grows in popularity among customers, VoIP texting helps you reach them right where they are.
How does VoIP text messaging work?
Any laptop or desktop with an internet connection can be used for VoIP texting. Regardless of what device you use, it looks just like a regular text from a number on the other end.
Here's how you get started:
Step 1: Sign up with a VoIP text messaging platform.
Step 2: Enable your ten-digit number for VoIP messaging or rent a number.
Step 3: Start texting!
How do you send a VoIP message?
VoIP texting uses a virtual number that is allotted to a user rather than a device. This user sends text messages over an internet connection rather than using an SMS network provider.
How can businesses use VoIP text messaging?
Text messaging uncovers plenty of possibilities for organizations.
Here are some of them:
Lead generation
50% of sales go to a vendor who responds first. By allowing your customers to reach you through text, you're already increasing the chances of lead generation. With a VoIP texting service, you can let your customers text you before they go ahead and make a purchase.
For instance, your customer may want to know if you provide maintenance on a Sunday from your Electronic equipment company. In such cases, being there to answer their queries and nudge them into making the purchase can go a long way.
You can publish the required instructions and contact details on some of your primary marketing channels like your website, business listings, promotional posts, etc.
Lead nurturing
Following up with your audience is easy using VoIP text messaging. Sending text messages to your prospective customers after the initial contact can increase conversion rates by 100%. More often than not, people need a little nudge to go ahead and make that purchase.
💡 Pro tip: Consumers are four times more likely to respond to business messages that contain an emoji.
Customer support
Businesses with the best customer support use multiple channels. A VoIP number provides the flexibility to interact with customers through phone calls and text messages.
With VoIP text messaging, your team can handle multiple customers simultaneously, resulting in a faster response time.
You May Also Like: The Complete Guide to Text Messaging for Customer Service (With SMS Templates)
Mass updates
Broadcasting information to all your stakeholders on time holds high importance for organizations. With VoIP texting, you can segment your contacts and send personalized updates within minutes.
Event marketing
Event marketing is one of the most common use cases of VoIP text messaging, especially for large-scale events. From recruiting volunteers to collecting feedback from the attendees, VoIP messaging has proven helpful. Given its ability to reach hundreds of thousands of people simultaneously, it's the ideal choice for event marketers.
Reminders
VoIP texting helps you increase customer turnout for any scenario by sending timely reminders. These reminders could be related to appointments, payments, maintenance schedules, and more.
Feedback and reviews
Online reviews produce an average of 18% uplift in sales. This proves the importance of reviews to any organization. Similarly, customer feedback helps your business improve and grow.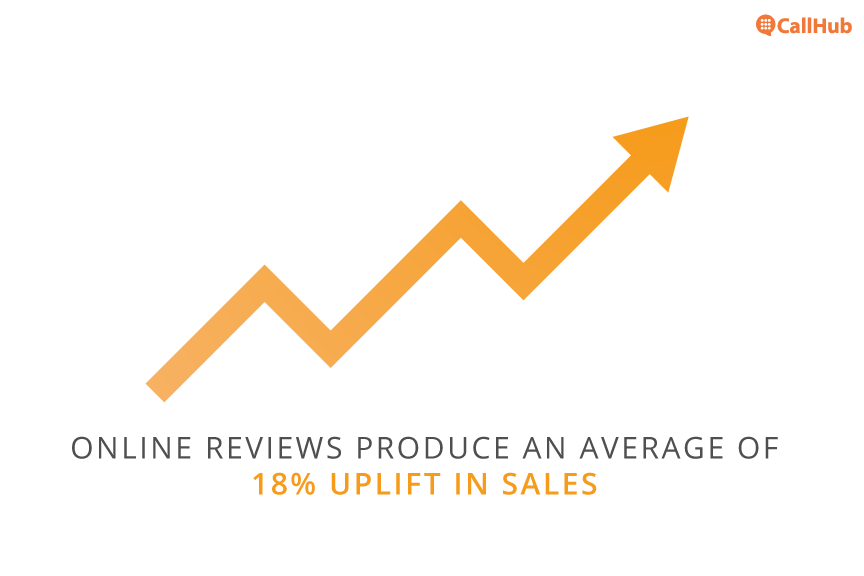 There are three primary methods to collecting feedback from your customers:
Send a link to a feedback form.
Share a survey link.
Collect feedback through a series of messages.
We discussed some of the most common use cases of VoIP text messaging. Now, let's see how the solution works.
Advantages and disadvantages of VoIP text messaging
Like every technology, VoIP text messaging comes with a bunch of benefits and drawbacks, which you should know.
If you're considering VoIP text messaging, here are some things you can do using the platform.
Reach multiple people simultaneously.
Schedule messages beforehand.
Use any device with a solid and stable internet connection.
Send personalized messages.
Let your team work remotely.
With all the amazing things a VoIP text messaging service provides comes a few downsides you should be aware of.
A VoIP text messaging service heavily depends on your internet connection. Depending on the number of texts you need to send, the required bandwidth may vary.
There's no provision for your audience to unsubscribe from your list.
Many VoIP messaging platforms don't integrate with other applications.
Not all VoIP messaging service providers offer secure data transmission.
If you're using outdated equipment to access the internet, the quality of your text messaging gets affected.
Since you use a shared broadband connection, the quality and speed of text messaging get affected. This is because, with a shared connection, you'd also be using the connection for other data and communication needs like downloads, emails, and more.
What's an alternative to VoIP text messaging?
CallHub offers a text messaging platform that not only has the benefits a VoIP text messaging offers but helps you overcome most of the disadvantages. You would still need an internet connection to access and use the tool, but it would only be required for your device and not as a message carrier.
Here are some notable features of the tool:
Automation tools, including mass texting and SMS opt-in, which help you schedule messages.
Compliance support with an unsubscription feature, where if a contact texts keywords like STOP, UNSUBSCRIBE, CANCEL or QUIT, they'd automatically be added to a DNC (Do-Not-Contact) list.
Integrations with multiple business and campaigning tools such as Salesforce, NationBuilder, Zapier, etc., with two-way syncing capabilities.
An autoresponder feature that triggers specific messages to be sent out when your customers send you certain predefined keywords. For example, send a "Thank you for signing up, we'll see you there!" when your audience texts you "RSVP".
An MMS marketing tool to help you make your texts more interesting and thus increase engagement. MMS tool is an extension of a text messaging tool with the provision to send images, videos, gifs, and more.
Apart from these, CallHub offers texting tools to help you:
Send bulk SMS to thousands of people at the same time.
Collect information by allowing people to opt-in, and
Have two-way conversations.
Let's understand them a little better:
SMS Opt-in tool
Mass texting tool
Peer-to-peer texting tool
If someone sends you an SMS with a predefined keyword, their contact will be added to your list and can be included in all your future communication.
Send personalized text messages to all your contact segments at the same time. Text messages reach all of your contacts instantly, which is ideal for time-sensitive messages.
Seamlessly manage thousands of individual person-to-person conversations. Your agents can engage your contacts using perfectly tailored templates. The back-and-forth conversation creates a personal connection that is difficult to replicate with mediums like email.
What else can you do?
• Collect phone numbers, emails, and other details from people using follow-up texts and sync them with your CRM.
• Use the information gathered to personalize your follow-up messages and future communication.
What else can you do?
• Send event invitations and reminders.
• Collect registrations and RSVPs.
• Make fundraising asks.
• Send sale reminders and promotional codes.
What else can you do?
• Encourage people to take the desired action by answering their queries.
• Conduct surveys with back-and-forth conversations and record the responses using notes available on the tool.
• View interaction history across campaigns and have personalized conversations.
• Categorize contacts based on their interests and engagement level using tags.
• Embrace emojis to add a friendly touch.
Learn more about CallHub's text messaging service here.
Get started!
We hope after reading this article on VoIP text messaging, you're positive you can start using one.
If you'd instead go with a text messaging platform, reach out to us, and our experts will be happy to help you out. As technology advances, we, too, have been introducing different valuable features to our SMS marketing software!
Not sure if CallHub is the ideal choice for your organization? Choose a time that works for you, and our experts will be happy to give you a free consultation!
Featured image: Startup Stock Photos