Forgetfulness is the number one reason for missed appointments.
According to a UK study, over 40% of the individuals said they missed an appointment because they forgot about it. Other factors like inconvenient timing, family commitments and being too ill to attend did show up, but they were still secondary to forgetfulness.
When you are reaching out to patients or caregivers in order to remind them about their next appointment, you need to make sure they see your reminder, and at the right time.
TL;DR: How text reminders can help
Here's the short and quick of why texting message reminders are the best way to reach patients about appointments.
90% of people read text messages within the first 3 mins.
That means you can be assured that most of your patients will be seeing your message soon after you send them.
Using texting allows you to:
Reach patients immediately with important reminders
Send automated follow-ups when they confirm or want to reschedule
Easily personalize the message with details like your patient's name, making it less likely for them to ignore your message
But first, you need to get their permission.
Getting patients opted in to receive texts
Depending on how patients are interacting with your practice, there are several ways to get an opt in to send text messages.
If patients are scheduling their appointments through an online form, include an additional field, asking them to opt in to text message reminders. Be sure to specify precisely what they are subscribing to. In this case, appointment reminder text messages. Here's an example from Greene Street Dental: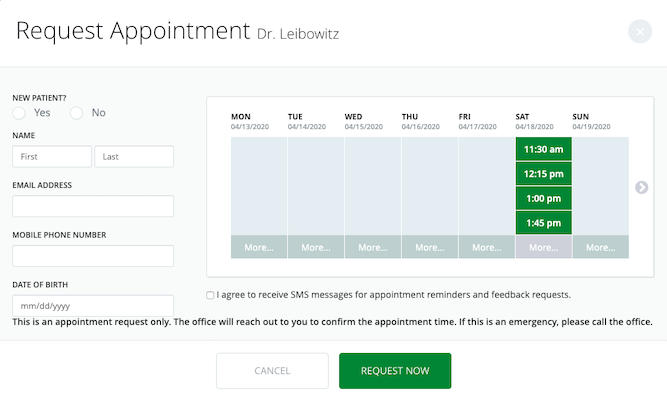 If they are scheduling via call ask them to subscribe to texts on the phone.
For doctor's offices that confirm appointments with patients via phone, you can collect text message opt-ins and add their mobile number within CallHub's calling campaigns.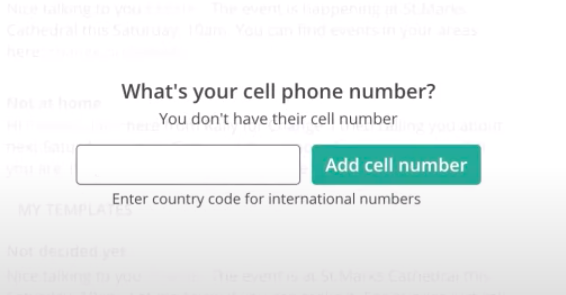 If you want patients who are already at the hospital or clinic to opt-in to your text messages, you can do that with CallHub's opt-in campaigns. Display the keyword and the number to text in to with the help of posters in your waiting room.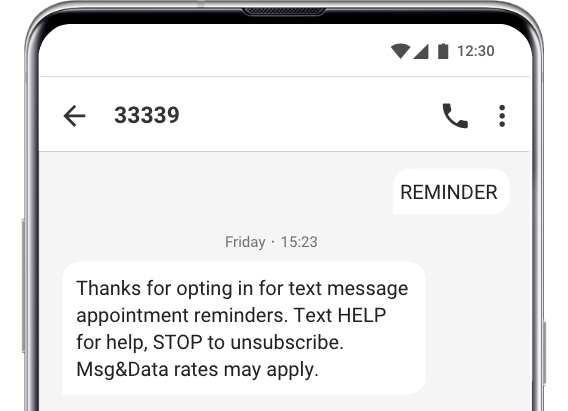 How to craft an appointment reminder message
While patients may forget that there is an appointment at all, another thing to keep in mind is them forgetting or ignoring that they must attend the appointment. Your text message also serves to tell them it is important to come in for the consultation.
A good reminder text message should be able to convey all the information that a patient needs in order to get to their appointment. Since they are limited to 160 characters, you will need to maximize the value of every word in your message.
That includes:
The date and time of the appointment
An address if this is their first visit
Allowing them to cancel or reschedule by replying to the text
Compliance language letting them know how to opt out from your texts
Here's an appointment reminder text template to use when reaching your patients.
Joanne, your appointment with Dr. Renfield is scheduled for 4:15 PM, June 12th. Reply with Y to Confirm or N to Reschedule or Cancel. Reach out to 534-325-2523 with any questions. Text HELP for help, STOP to unsubscribe. Msg&Data rates may apply.
If they reply to confirm the appointment, send them an automated followup:
Thanks for confirming. Please carry any relevant medical records and documents to your appointment.
If they reply with no, you can send them a different message.
We are sorry to hear that. We will be in contact shortly to reschedule your appointment.
Setting up an appointment reminder campaign
Get a contact list
Before sending text appointment reminders, you need to get an opt-in from your patients. If you already have a list of contacts, you are ready to send them text alerts.
Upload your contacts
For existing contact lists, you can import them to CallHub.
You can import patient contact details and data from your CRM or a spreadsheet. Make sure you have important data like the appointment time for each patient, so you can personalize your reminders.
Create a campaign
To send text reminders, you need to set up a mass texting campaign. As mentioned earlier, setting up a campaign is just a few minutes of work.

In the campaign set up, just select the contact list with the contacts you want to send the appointment reminder text to.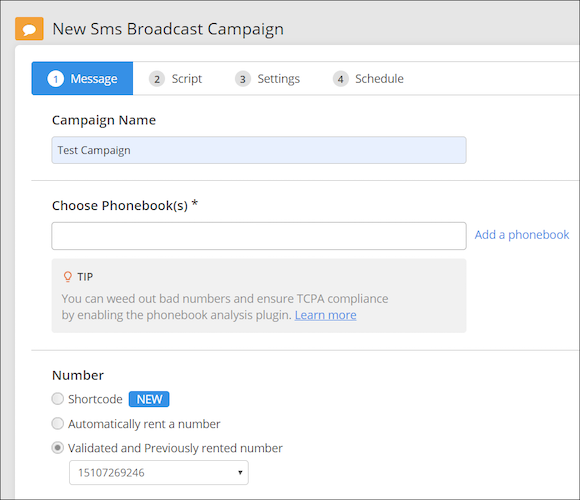 Learn more about setting up a mass texting campaign here.
Schedule your texts
The best time to send out appointment reminder messages is 1 or 2 days before the appointment.
Other ways doctors can use text message
Text messaging offers plenty of options for doctors and clinics to communicate both with patients and internally with staff.
Online consultation reminders
Not all consultations have to happen offline. If you are having a meeting with a patient online, for example through a video call, you can send a link to the call through text.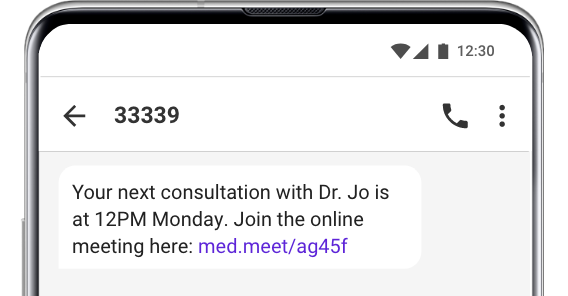 Outpatient Patient surveys
You can collect valuable feedback from your patients by sending them a quick survey through text messages. You can collect feedback by sending them automated text message follow-ups when they answer a question, or a link to a web-based survey.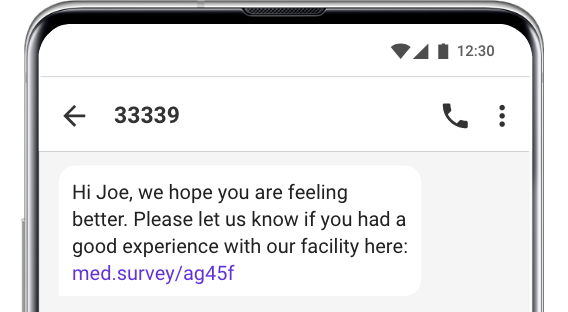 Shift reminders
With a rotating shift of doctor, nurses, and staff, a text message reminder will let you quickly reach staff to let them know when they are needed at a shift.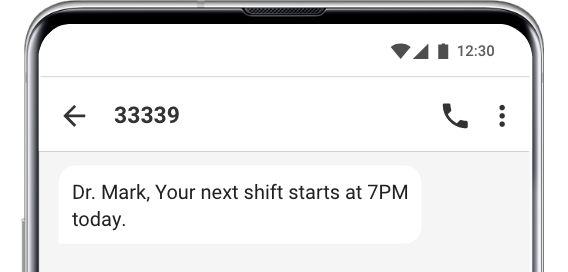 Staff information
Keep staff informed with general updates when necessary. You have the option of having different lists for each department to send targeted messages.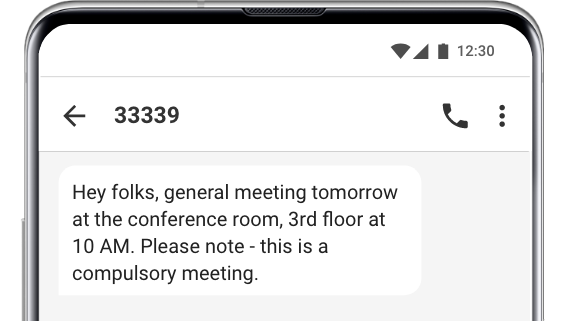 Staying compliant with HIPAA
Your text reminders can stay compliant with the Health Insurance Portability and Accountability Act by not revealing sensitive patient information, such as:
The reason for the appointment
The treatment a patient is receiving
The specialty of the doctor
Medicine prescribed to the patient
By only providing necessary details, like the date, time and name of doctor, you are able to stay compliant with HIPAA.
__________
Text message appointment reminders allow doctors to send speedy appointment reminders to patients, making sure they don't miss their next consultation. And it's easy to set up a texting campaign.
If you're ready to start using text messages to reach your patients, you can get started by signing up.