Mass texts are a favorite communication channel for tech-savvy businesses.
Since you need to get an opt-in from contacts before sending them mass text messages, you can be sure that people are going to be receptive to your text messages.
Keep in mind that while text messages can be conversational (especially in the case of peer-to-peer texting), it is best to make sure that your mass text messages don't prompt a reply from your contacts. That way you don't have to spend time dealing with replies when you haven't planned for it.
Here are a few ways businesses can use mass texts to reach out to their contacts.
Discounts and offers
Discounts are an incentive to get people signed up for your SMS communications. Make sure your prospects are aware that by signing up, they will receive promotional messages along with their discount codes. Once you have an opt-in, you can continue sending them relevant messages.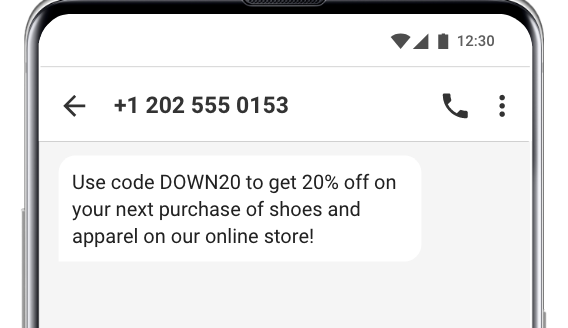 Send welcome messages with mass texting for businesses
This is the first message that people should be getting from you when they subscribe.
It must confirm a contact's opt-in to your communications.
Make sure your welcome message Includes details like:
Who you are and the name of the program
Purpose of the campaign
How to opt-out – what keyword to text in
Message and data rates
With SMS opt-in campaigns, a message will go out automatically to everyone who texts in with a keyword.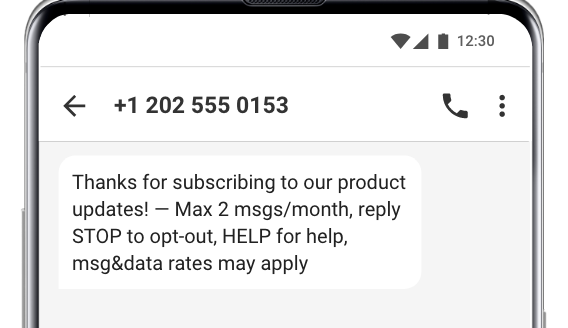 Appointment reminders
In some cases, businesses rely on phone calls in order to remind prospects about appointments. The disadvantages are clear, however. Phone calls are time-consuming, and you need an agent to make calls.
A text message reminder can be scheduled to go out when you need to send reminders to customers. Since it's less time consuming to read an SMS reminder than answer a phone call, this is a great place to implement mass texting.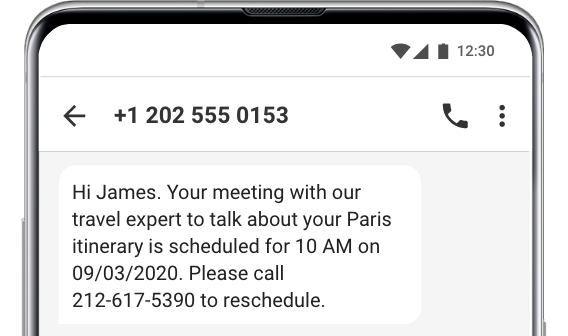 Use mass texting for businesses for surveys and polls
In order to have targeted communication with your customers, it's important to know their expectations from your business.
Mass texts can fulfill your businesses need to get more data on your customers.
Send out a link to a survey through a text message or run an SMS poll. If you would rather use email to collect customer data and feedback, consider sending a followup SMS to increase their chances of responding.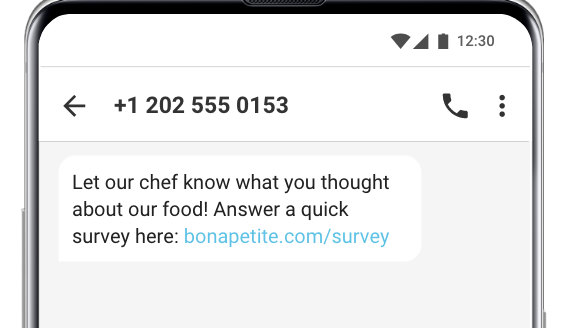 You May Also Like: How to Integrate CallHub into Your Call Center's Employee Onboarding Process
Organizing events
You can use text messaging at every stage of your event.
That includes:
Getting event RSVPs
Sending reminders on the day of the event
Sending last-minute updates
Collecting feedback after the event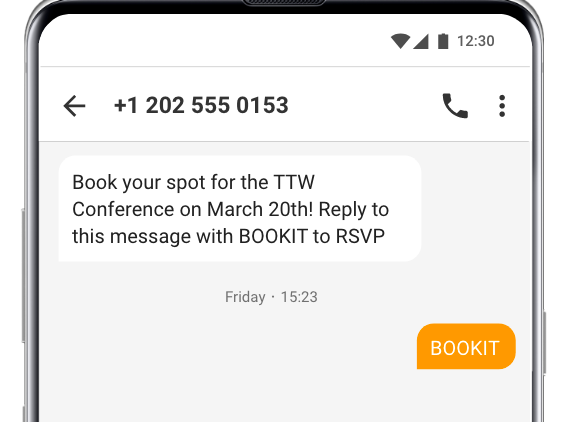 In the case of online events, you can use mass texting for:
Sending a link to an event live stream or a conference link
Sending live highlights of the event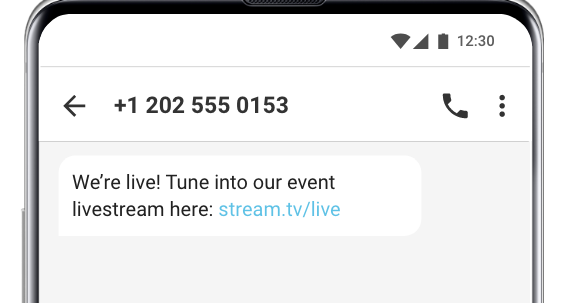 Company and product announcements
Because 90% of text messages are read in the first five minutes, mass texts are one of the best ways to give leads and customers a heads up when it comes to new updates.
Have more effective outreach by linking out to a landing page where you go into more detail about the update.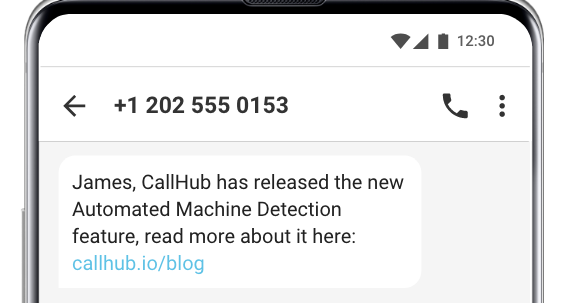 Reminders on download
Good content is a critical part of a businesses lead nurturing strategy.
Reminds your leads about content that they download from your site by sending an accompanying text message.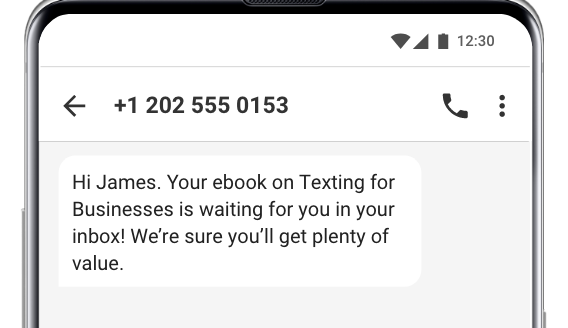 Using mass texting for businesses to promote blog posts
Blog posts are a way to get information on your product to leads without seeming like you are selling to them.
Send out mass texts to your contacts when you publish a piece of content to get traffic to your site.
Treat crafting your text message like you would a social media post. You could even include interesting excerpts from the post to entice people to click.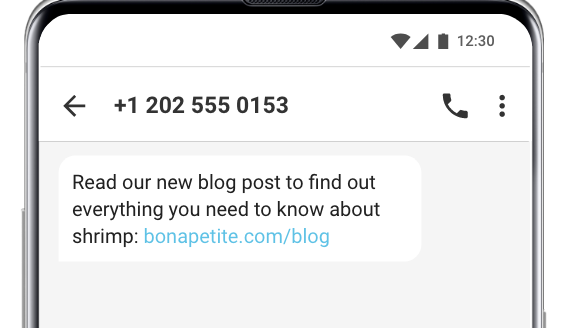 Messages to employees
Often internal communication is just as important as communicating with your customers and prospects.
You can use mass texts to keep your employees up to date by sending messages with important employee updates, product updates and scheduling.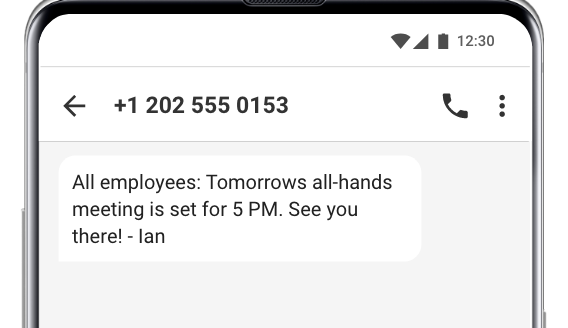 Order updates with mass texting for businesses
E-commerce businesses will find it useful to send text messages to keep customers in the know about their deliveries.
If customers opt-in to updates, send them an SMS, letting them know about the expected delivery date, along with a link to track their package.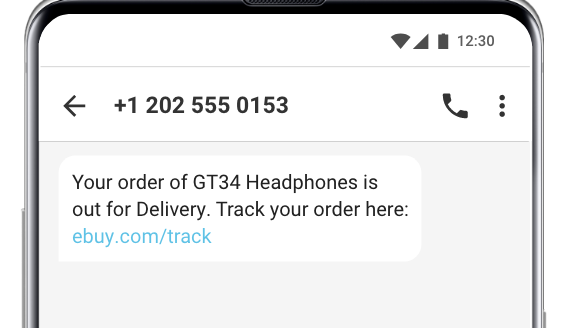 Another use case for ecommerce text marketing is reminding customers about abandoned carts. Cart abandonment is an issue all online stores have to deal with. Sending a text message is one way to remind customers to finish a purchase.
Greetings and Holiday wishes
Stay in your customer's good books and show them you care by sending the occasional holiday text message. It will keep your brand on their minds, making them more likely to purchase from you again.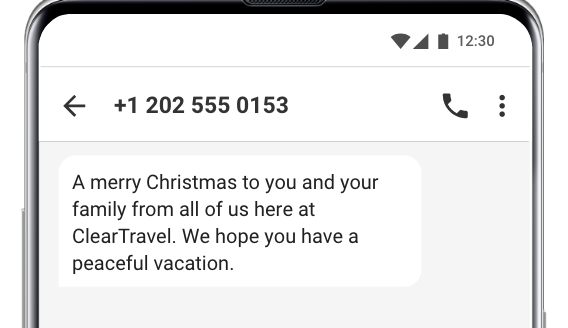 Sale promotions
For promotions that may be time-sensitive, for example, a limited-time sale, text messaging is the best option. As mentioned above, 90% of texts are read within the first 5 minutes. When time isn't as important, text messages are a good option to augment your existing email campaigns.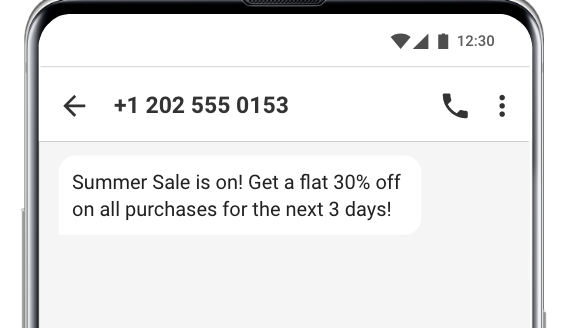 These are only some of the ways you can use mass texting in your communication strategy.
In order to find out how to best implement texts, take a look at the different elements of your business communication plan, and identify areas where improvements can be made. If you think a channel that's quick, likely to be read and convenient can plug that gap, then text messages are exactly what you're looking for.