In 2008, social media became a game-changer in the USA elections. Until then, there was no established public platform as far-reaching, democratic, and affordable as this one for campaigns.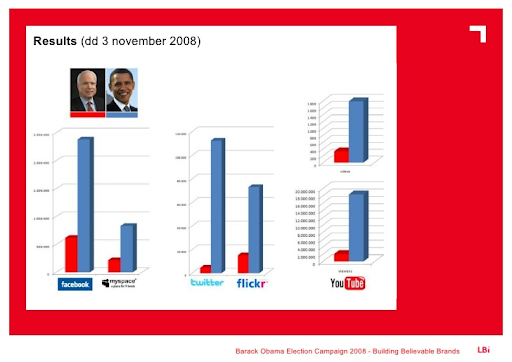 Barack Obama used online forums like Facebook, Twitter, MySpace, YouTube, Podcasts, Reddit and more to:
Raise awareness about his campaign
Respond with answers regarding the economy
Appeal for donations
Increase engagement with social media users
The active participation on social media worked in favor of Obama's political campaign, and the trajectory of social media's popularity and impact as a campaigning tool has only grown in the last decade.
If you are focusing on social media for your political campaign, this post goes over how you can use different platforms. We have also included some handy tips to get you started:
How does social media affect/ help political campaigns?
Everyone is on social media and engages with the content in some form. By taking your political campaign to platforms where people actively discuss or passively read, you get closer to your voters.
Social media can help your political campaign in the following ways:
Campaign message distribution
Fundraising
Gauge supporters and critics
Recruiting and managing volunteers
Let's have a look at each point with examples:
Campaign message distribution
In 2008, Barack Obama became the first presidential candidate to streamline his campaign on social media. The Pew Research Center study shows that that was the first instance of more than half the voting population using the internet to engage with the political process during the election cycle.
The internet was growing in popularity as a source of election news in 2008 compared to newspapers, radio, and magazines. Obama's campaign rode that wave by putting content online.
His online campaign was the first to prove that with social media and other online resources, your political campaign's message could spread to a large part of your voter base and contribute to your success.
Fundraising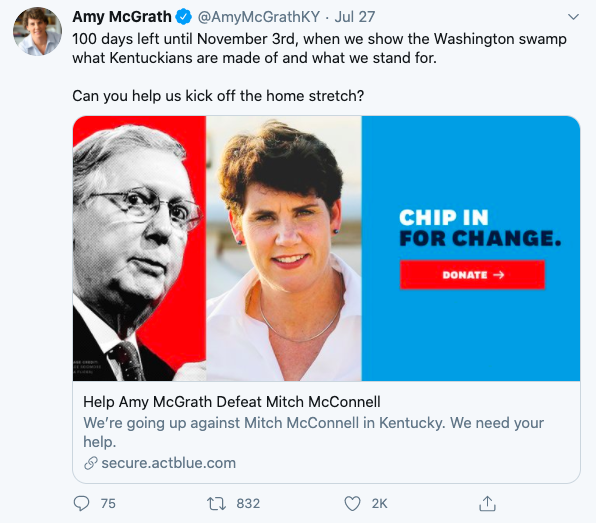 As of 10 August 2020, Amy McGrath is campaigning against the incumbent in Kentucky. Her regular donation appeals on Twitter, coupled with a strong message, are clocking in substantial contributions.
McGrath is said to have "smashed fundraising records" and raised $17.4 million even during the pandemic.
In the last decade, donation appeals on social media have become commonplace because they yield amazing results. However, for a successful fundraising campaign on social media, you need to have a strategy that appeals to your followers and results in substantial transactions.
Related Reading: Boost Your Fundraising Today with These Social Media Fundraising Tips
Gauge supporters and critics
Every few hours, Alexandra Ocasio-Cortez sends out a fresh tweet, replies to senators, or retweets news pieces. These posts keep her engaged in online political discussions and give her supporters and critics a platform to voice their opinions.
Even before she became a Congresswoman, Ocasio-Cortez kept the conversation alive on social media.
For your political campaign, such engagement by opponents, supporters, and critics is a peek into understanding where the candidate stands in relation to the field.
However, the process is not so easy. Two obstacles stand in your way of truly understanding the social mood:
The filter bubble: If you follow and engage with a particular political or social ideology, social media tends to show you similar posts. This can exclude those with opposing views and act as a blindfold.
People may hold back on their views or share false opinions: Since social media provides a mask, some accounts may skew your feed by not sharing what they truly feel. Such posts could also follow the Bradley effect wherein people publicly endorse a socially correct or popular opinion but switch sides in private (while casting their vote) One cannot change this behavior.
So, while social media can give you an insight into the social mood, you must engage in a more in-depth and reliable analysis of voters. Phone surveys, text message campaigns and personal interactions engage you in one-on-one communication with voters and are an efficient way of political polling.
Recruiting and managing volunteers
Bernie Sanders' 2019 election campaign used social media for numerous functions. One that stood out was the recruitment and management of volunteers.
Kenneth Pennington, the digital director for the campaign, tells Wired, "We had 100,000 people sign up to volunteer on day one!" The team needed to hire a team of organizers for these volunteers but initially had the budget to hire just one.
Their solution? Slack channels!
The team would host conference calls with potential volunteers on the social media business communication platform, note down those interested in taking things forward and let these volunteers answer the "millions of emails" and take up other backlog work.
Eventually, their phone banking and canvassing efforts were moved to Slack so all staff members could host. This process changed the erstwhile top-to-bottom approach, and one person could manage thousands of campaign volunteers comfortably.
Related Reading: Create the Perfect Phone Banking Script for Your Calling Campaign
How social media can be used for a political campaign:
Facebook
Facebook is currently the biggest social media platform, with over 2.6 billion users. Their sophisticated algorithms help target users' demographics, location, income, and education, so your posts appear on the right feeds. Here's how you can use its features for your campaign:
Fan pages for campaign message distribution
The candidate has their own verified page on Facebook, but that is not enough to spread your message to the masses. Fan pages that your staff or volunteers run can stay more active and share news, photos, videos, and posts about the campaign to initiate conversation and engagement.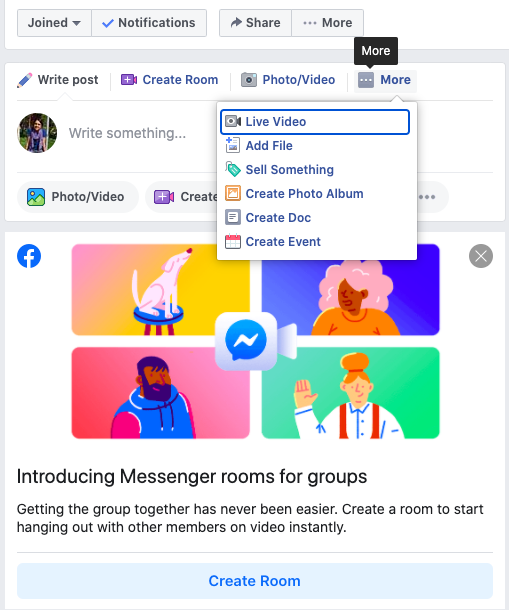 Groups for volunteer management
Create private groups on Facebook and add volunteers to them. You can post regular updates, schedules, and notifications on the group for easy contact with volunteers.
Facebook has also launched a "messenger room" for conference calls with group members.
Getting members to sign up to volunteer for a particular event or task also becomes easy. All you have to do is post the requirement and set a timeframe for them to confirm availability. Those interested can comment on the post and voila! Your job is done!
Related Reading: The Most Effective Volunteer Recruitment Methods and Tools for Your Cause
Fundraising
Facebook allows authorized pages and users to make donations or fundraising appeals. Your political campaign can benefit from this feature.
Organize paid online events
Broadcast live videos to raise funds
Make donation appeals by directing supporters to your fundraising page
Create a fundraiser on Facebook
Does Facebook allow political ads?
From August 5, Facebook has mandated that all ads about legislation, elections, political candidates, or parties and social issues carry the disclaimer "paid for by."
Only page admins of accounts authorized by Facebook can run these ads. Authorization involves submitting a photo ID for verification.
All ads, even those that haven't completed the authorization process, are added to Facebook's ad library.
Facebook routinely changes its political ad policy. Keep updated by visiting the Business Help Centre.
Reddit
Nearly 70,000 links are posted on Reddit every day. With its "subreddits"- or groups that include enthusiasts and experts about a topic, these links have high engagement potential.
Use authorized accounts to get in touch with your voters directly
The authorized account of the candidate can announce discussions, debates, and rallies, urging people to join.

In the above example, candidate Andrew Yang hosted an "Ask Me Anything" session where participants, as the name suggests, were free to ask questions and queries about policies, decisions, and grievances. The candidate sets a time for the "AMA" session, and questions are answered live as comments on the post.
Reddit keeps accounts anonymous, giving more room for people to be open about their queries and criticism.
With its high engagement rates, Reddit can get your posts more attention through "upvotes."
Get your volunteers and staff to start and nurture discussions.
Even when no virtual event or rally is scheduled, your social media managers, volunteers, and staff members can engage with Reddit users.
Through their accounts, they can join or create subreddits related to your campaign and causes. They can initiate conversations, answer questions, and create a buzz about your candidacy and campaign.
Does Reddit allow paid political ads?
As of writing this article, Reddit allowed political ads only from the USA and only at the federal level.
Your account needs to undergo the authorization process to post a political ad on Reddit.
Each ad is manually reviewed to see if it falls under the "political ads policy". Advertisers need to work actively with a Reddit sales representative to get an approval.
Political advertisers are required to keep comments "on" for at least 24 hours.
The subreddit "r/RedditPoliticalAds" contains information about campaign dates, impressions, money spent on each campaign, and audience targeting. All political ads from January 2019 are updated there.
Instagram
Instagram, which started as an image sharing platform, has now taken over videos too. From fun "reel" videos to long IGTV (Instagram TV) videos, they offer plenty of room for creativity. Here's how you can use its features:
Live sessions
From Alexandria Ocasio-Cortez to New Zealand's Jacinda Ardern, Instagram live videos are catching the fancy of politicians who rally or run campaigns online.
"Go live" to interact with your viewers, highlight your causes and hold discussions with your supporters.
Upload "stories" of what's happening behind the scenes
Instagram stories are images or video uploads that disappear in 24 hours. People are free to view them, and Instagram also has stickers that let you
Host quizzes
Ask questions
Tag people
Conduct polls
These are informal and quick ways to engage with your followers and make your Instagram a lively place for engagement.
For authorized accounts, Instagram allows a "swipe up" option that you can link to your website or fundraising page.
IGTV/Reel videos
Long videos where you hold in-depth discussions about your campaign, answer questions, or introduce a topic to your followers can be broadcast on IGTV. They require some pre-shoot work, so the audio or video quality is not compromised.
Reel videos, on the other hand, are more the quirky type.
Does Instagram allow political ads?
For accounts with different names or profiles on Facebook and Instagram, a separate verification process is mandated by the latter platform.
Every electoral or political ad will be accompanied by the "Paid for by" disclaimer.
Instagram allows users to report a political ad if it does not carry the disclaimer.
Beware, Instagram, and Facebook both have "blackout periods" where paid ads are not displayed.
YouTube
YouTube is usually the first thought when asked about a video streaming platform. Popular videos uploaded on the site get millions of views—some repeats and some organic. If your campaign is producing videos, YouTube is the obvious platform to broadcast them.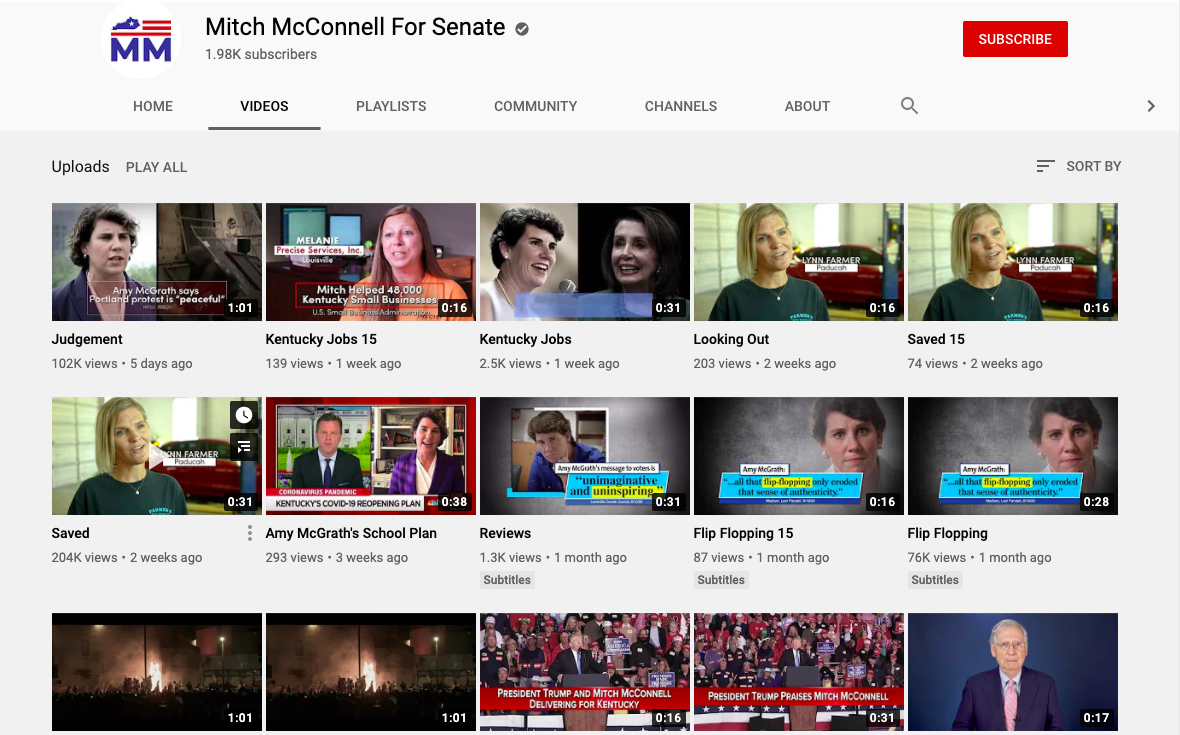 Videos for voter engagement
Especially in current times, when outdoor movement is restricted, you don't want your campaign to fade away from people's minds. Uploading videos or "going live" on YouTube is one way of staying relevant.
Senator Mitch McConnel has his own YouTube channel where he regularly posts videos. These videos are a mix of short and long forms and although some get just a few hundred views, others are more successful and get thousands.
In any case, the momentum of putting the message out online is maintained.
Fundraising appeals via online concerts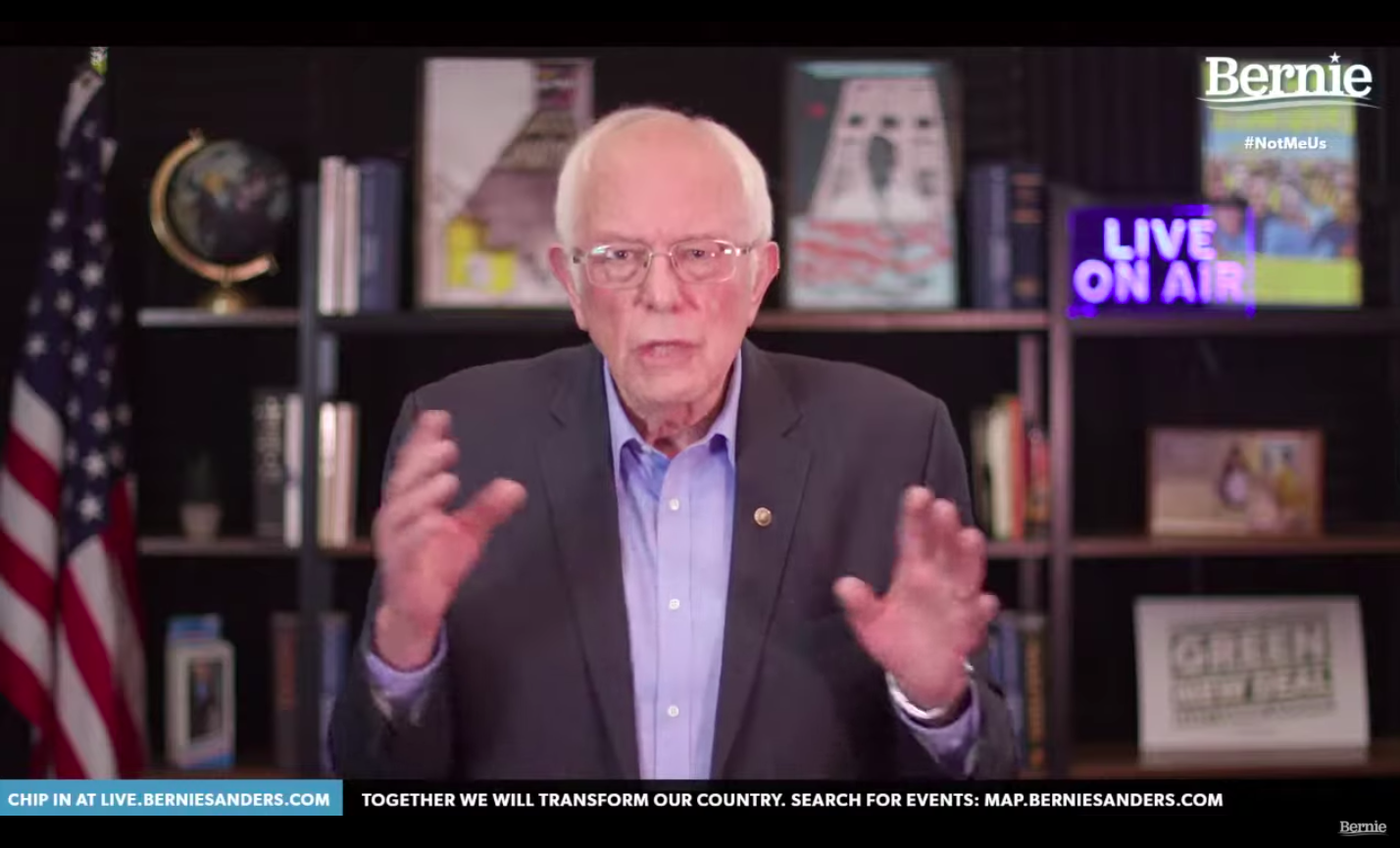 Think of Bernie's online concerts when he made fundraising and vote appeals through YouTube live streams. His digital rallies carried tickers asking supporters to donate, and surely enough, the funds were coming in.
YouTube also has a "super chat" feature where viewers give micro-donations to comment on live videos- another great way to raise funds via YouTube.
Does YouTube allow political ads?
A "paid for by" disclaimer is required for all political ads displayed on YouTube.
Such ads can only be placed in countries covered by the Google election ad policies.
Audience targeting can only be done under the criteria: Geographic location, age, gender, and contextual targeting options like topics, keywords.
Political ads need to be compliant with local legal requirements. They differ by country. You can know more from the Google Support center.
Twitter
How much can you convey in 280 characters? Twitter's challenge has taken on the world, and today, 500 million tweets are sent in a day! This platform is excellent for:
Promote your Opt-in campaigns
75% of people are open to receiving texts from a brand or political party when they opt-in. These users are most likely to be your supporters and looking for updates from you.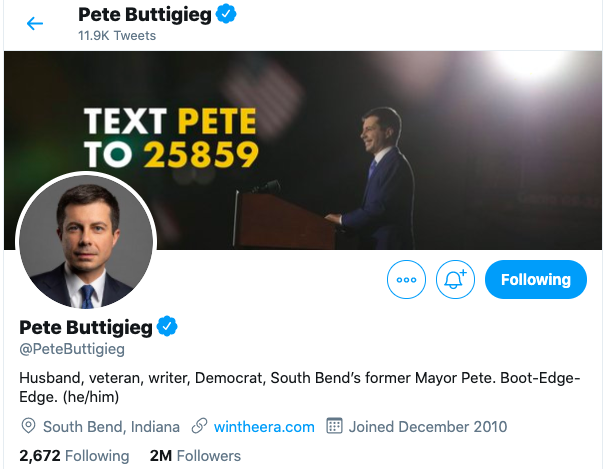 If you are struggling to get people to opt-in to your text campaigns, try using social media to urge them. Spread the word about your short-code and keyword via your profile, posts, images and videos on Twitter.
Conducting polls and short surveys
Healthcare, education, public reform and social security are always hot topics of discussion. But more so during a pandemic.
To understand the mass opinion about such issues that are directly relevant to the grassroots, you can use Twitter as a survey platform.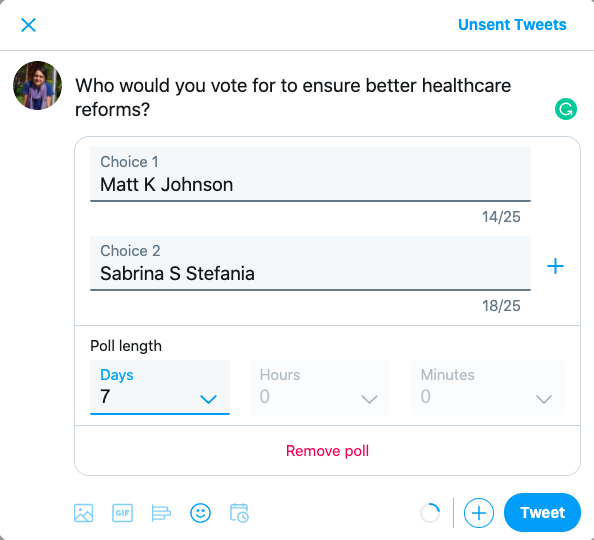 For short surveys like yes/no questions or objective choices, you can create a poll on Twitter. But remember, these polls are informal and can only be used to increase social media engagement and spark a debate in comments.
If you want to conduct formal and detailed surveys, you can add a link to a form in your tweets and encourage people to respond.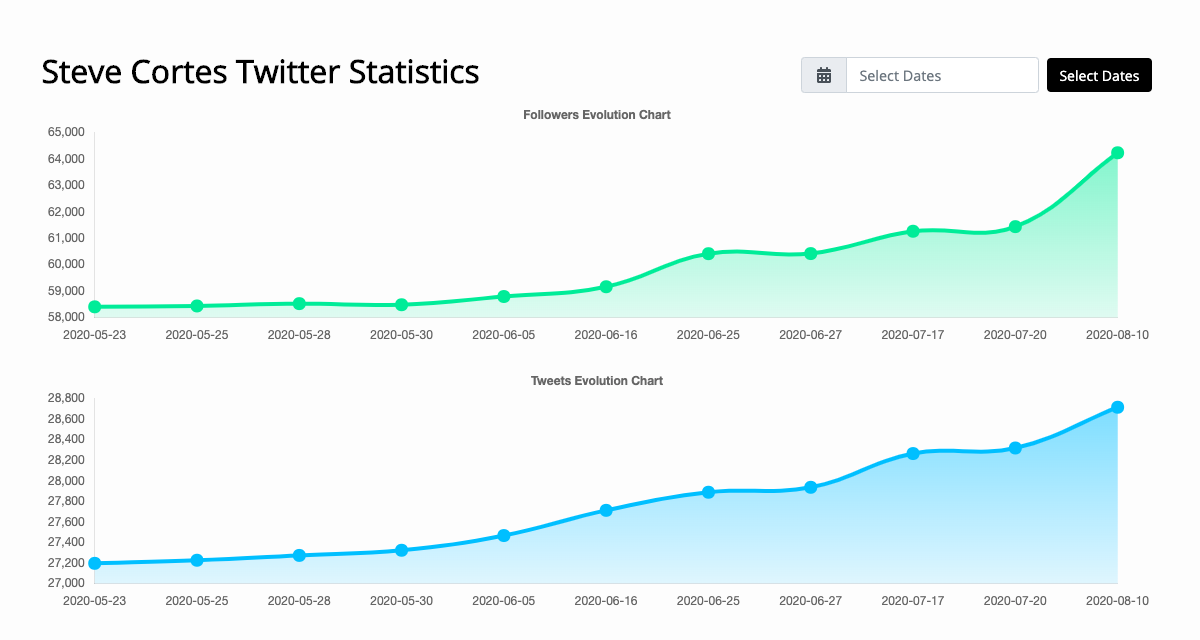 Staying "relevant" and increasing voter engagement with your posts and tweets
Steve Cortes' Twitter activity in the last quarter. Image Source: Speakerj.
Republican Steve Cortes has an active Twitter handle that posts a tweet or retweets every couple of hours. Since May 2020, the frequency of his posts has increased and consequently, the number of his followers too.
For Twitter, in particular, the frequency and consistency of your posts lead to higher engagement by followers and non-followers.
Social media-focused political campaigns require you to stay active on the platforms. The more you engage, the more people engage with you. By leveraging your online follower count, you can translate them into votes during the election.
Does Twitter allow paid political ads?
Twitter will prohibit paid promotions of political ads.
Only news organizations that fall under Twitter's exemption criteria can run such ads. In the USA, PACs or SuperPACs and organizations with 501(c)(4)s status are not exempted from the rule.
Honorary mentions
Pinterest- For image posts containing your slogan, opt-in shortcodes, donation appeals, and GOTV messages.
TikTok- To create short and fun video messages.
Snapchat- For pictures of your debates, preparations, rallies, and anything else related to your campaign.
Tumblr- To microblog about your campaign using GIFs, videos, and images.
LinkedIn- To post pictures, text posts, presentations, and videos targeting professionals.
Which social media channel should you choose for your political campaign?
Social media focused political campaigns require you to be active on several platforms. The choice of social media platforms changes with demographics, educational background, geographic location, income groups as well as personal views.
How many people under these categories are on social media.
| | | |
| --- | --- | --- |
| Social Media Platform | Female users | Male users |
| Facebook | 75% | 63% |
| Instagram | 43% | 31% |
| Twitter | 21% | 24% |
| YouTube | 68% | 78% |
| LinkedIn | 24% | 29% |
| | | | | | |
| --- | --- | --- | --- | --- | --- |
| Social Media Platform | Age group 13-17 | Age group 18-29 | Age group 30-49 | Age group 50-64 | Age group 65+ |
| Facebook | 51% | 79% | 79% | 68% | 46% |
| Instagram | 72% | 67% | 47% | 23% | 8% |
| Twitter | 32% | 38% | 26% | 17% | 7% |
| YouTube | 85% | 91% | 87% | 70% | 38% |
| LinkedIn | – | 28% | 37% | 24% | 11% |
| | | | |
| --- | --- | --- | --- |
| Social Media Platform | Urban users | Suburban users | Rural users |
| Facebook | 73% | 69% | 66% |
| Instagram | 46% | 35% | 21% |
| Twitter | 26% | 22% | 13% |
| YouTube | 77% | 74% | 64% |
| LinkedIn | 33% | 30% | 10% |
| | | | |
| --- | --- | --- | --- |
| Social Media Platform | High School or less | Some College | College + |
| Facebook | 61% | 75% | 74% |
| Instagram | 33% | 37% | 43% |
| Twitter | 13% | 24% | 32% |
| YouTube | 64% | 79% | 80% |
| LinkedIn | 9% | 26% | 51% |
Data Source: Sprout Social.
These are some examples of factors that dictate which channel a person will most likely be on. For a successful social media campaign, you need to be visible on all popular and niche channels.
Use your campaign website as a hub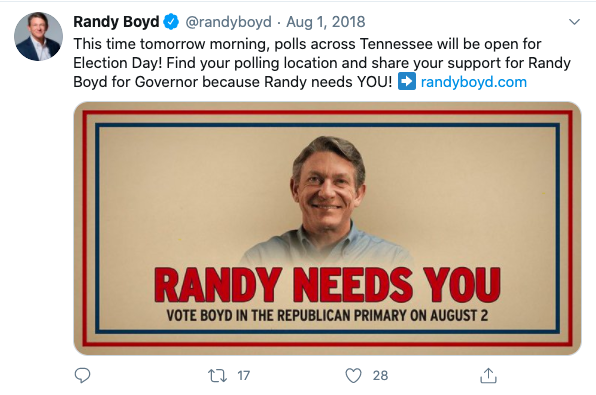 While you are campaigning on social media, these efforts need to come together in a single place.
For instance, if you have made fundraising appeals on Facebook, Twitter, and YouTube, add a link to your election website leading to your donation page.
Your election website can:
Tie together all your campaign efforts
Give visitors easy access to all information about the candidate
Highlight the needs of your campaign (you can have ads for volunteer recruitment, donation appeals, opt-in campaigns, GOTV appeals displayed on the home page).
To know how you can build an effective election website, read here.
Tips for a social media-focused political campaign:
Have a solid blueprint and a contingency plan. While a spontaneous post has the potential to go viral, you need to build up the strategy to maintain momentum. A well-structured plan with backups contributes to the success of a social media political campaign.
Don't keep all your eggs in one basket. Spread out your posts to numerous social media platforms customizing the media to what best suits the site. For instance, written posts work best on Twitter, photos on Instagram, videos on YouTube.
Dedicate a team to social media campaigns. Your posts need to be consistent and published round the clock. Social media is abuzz 24*7, and the task is too humongous for a single person.
Research your audience for well-informed targeting on social media. Like different age-groups are on different platforms, so are people with varying levels of education, incomes, and residential localities (urban/rural). You need adequate research for a well-targeted social media political campaign.
Have authorized/verified accounts for the candidate. Many platforms restrict paid ads or promotions to non-authorized accounts.
Always have a positive tone to your campaign. Initiate the conversation but don't engage with trolls—let your supporters or staff do that. However, make sure you set guidelines for such engagement, so you don't invite criticism or flak.
Track the performance of your campaigns regularly. This helps you see what is working well and what is flunking. Your strategy can evolve based on these insights.
Make sure you create and stick to a budget to spend on paid ads and promotions.
Don't underestimate "young" platforms and media like TikTok, Snapchat, or even memes. Bernie's fundraising appeal, "I am once again asking for your financial support," was turned into a wildly popular meme, but it also helped the campaign fill the donation bucket.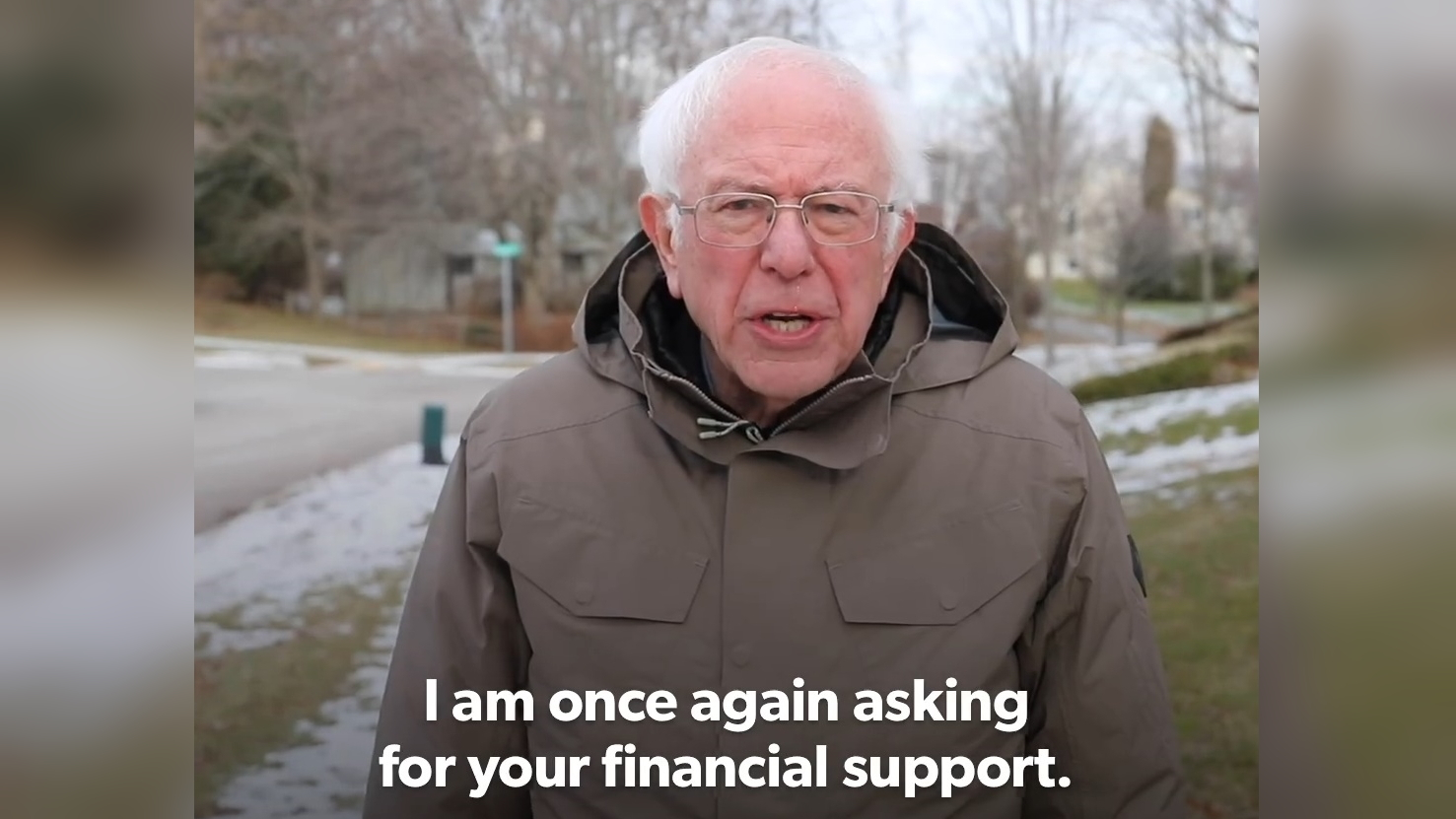 10. Tie social media campaigns to more traditional ways of voter outreach like texts and phone calls. They provide a more human touch to your efforts.
With these points in mind, let social media take your political campaign to soaring heights.
Feature Image Source: Sticker Mule/Unsplash