A winning campaign is not one that pumps in the most money. A winning election campaign is determined by how well the candidate influences their voters to choose him. Political consulting firms can help you there. They advise the candidate (and their election campaign) on how best to engage with the voters to win.
"With enough money, 40% of the consultants say, they can get voters to accept a weaker candidate"

– Consultant ethics, Washington Post
Political consulting firms typically give inputs on ad and media spending, help with opposition surveys and political strategy, and also direct their GOTV efforts.
Not all of them, however, do it well. Putting your campaign in the hands of a political campaign firm with questionable affiliations puts your candidacy at risk.
An unfortunate example is Jeb Bush's campaign in the 2016 US elections. He spent a whopping $125 million on his campaign consultants before dropping out of the presidential primary race.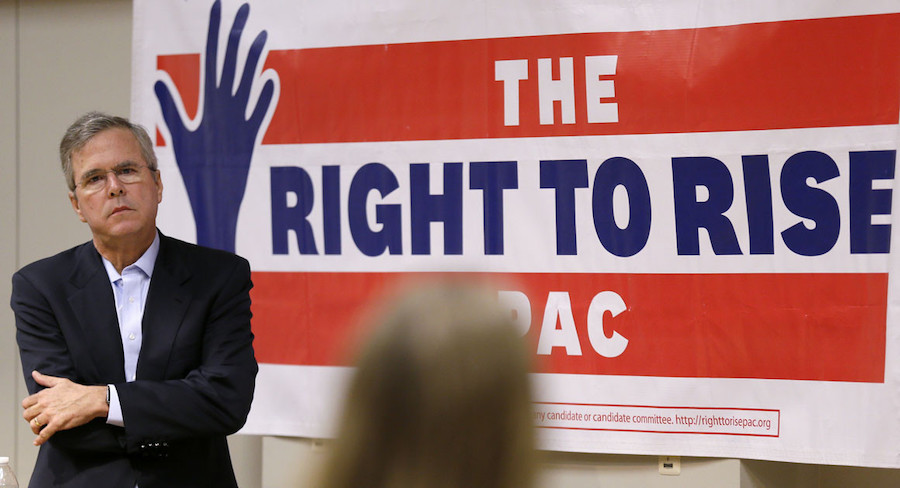 His failure is hugely attributed to his campaign strategists. They were criticized for spending money on TV and media ads instead of positioning the candidate as a viable option.
"Had they spent $60 million contrasting Trump and Jeb Bush, it would have been a Trump–Bush race."

– Stuart Stevens, Strategist for Mitt Romney 2012 campaign
On the other hand, Obama's win in his 2008 election campaign and his subsequent re-election are legendary.
Both these successes were largely due to how well his advisors used political technology to make intelligent decisions in the campaign.
The bottom line is, picking the right political consultants for your election campaign is important for a positive outcome. It could be a firm or a singular consultant (like David Axelrod – who was senior advisor to Obama).
This post can help you there.
Before you go ahead and pick the right consultant for your campaign, it is important to understand how they can help your candidacy. 
What do political consulting firms do?
Roughly there are 4 types of political campaign consulting firms—pollsters, media consultants, direct-mail experts, and strategists.
The direct-mail experts are those who focus on fundraising. However, in recent times they also lend their expertise for more targeted messaging to distribute direct mails.
Pollsters are political consultant firms who take opinion surveys and polls to understand the pulse of the voters. They bring back information on how popular the candidate is with the target audience, what issues affect them, and how they respond to the candidate's most recent event.
Political media consultants focus primarily on producing and placing TV and media ads. They are responsible for the ad spends (note – this has the maximum money) and also handle social media for the candidates.
In fact, political strategy firms who don't offer other services—Republican Stuart Spencer is the most famous—are a dying breed. They only offer strategic guidance on what to focus the campaign on – leaving the rest to the candidate (and his team) to figure out.
Here is a quick look at which type of consultants were most 'in demand' (based on how much money was spent on them) in the 2016 US elections, which was a politically charged environment.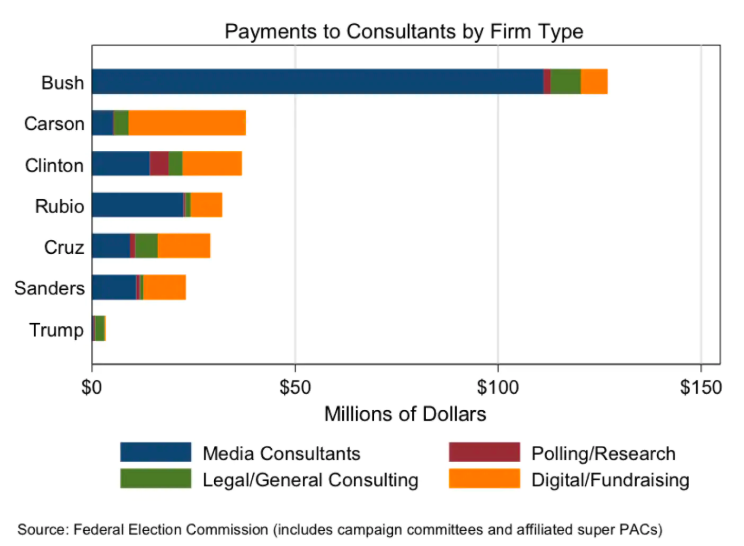 Whatever their role, political consultants understand the key challenges the candidate (and, by extension, their campaign) faces. They adhere to professional standards and suggest practices complying with the law throughout your campaign.
They then offer strategic solutions to not just overcome the problem but also shape a favorable opinion of the candidate with the public by promoting the election of candidates. They also have expertise in finance, market research, data analysis, canvassing, policy research, and much more.
In some cases, if the candidate already has a public image (like Joe Biden, running for the 2020 elections), the political consulting firm should be able to leverage it to win support.
Yes, it is a tough job. But as you can read on, some political consulting firms do it extremely well.
Here are the 5 top examples of political consultants. We've included both liberal and conservative political consulting groups.
Global strategy group (D)
Who are they?
Global strategy group (GSG) is one of the top political consulting firms and has six offices across the country. It is located in New York, Washington DC, Hertford, Seattle, Denver, and Chicago.
Anthony Chiarito, senior associate public affairs, is known for his brilliant work in PR and is named one of the Observer's rising stars: the 10 most powerful young people today. He also serves as the Director of Communications for the New York City Council District 38.
Erin Billings, senior vice president, is a veteran communications consultant and former political reporter. She has great experience in addressing public affairs challenges and managing strategic communications.
As one of the top political consultants across the country, GSG has worked with National political leaders, Fortune 100 companies, associations, and nonprofits.
The firm was named Public Affairs Agency (2104) by the Holmes Report. The consultancy is distinguished for its depth of talent, influential clients, and great track record. It has also won Democratic Pollster of the year, Best Opposition Research, Best IE, and Online Advertising Super PAC.
Notable win of the political consulting firm
The ACLU hired GSG as it wanted to limit government surveillance and establish the issue in the 2016 election cycle.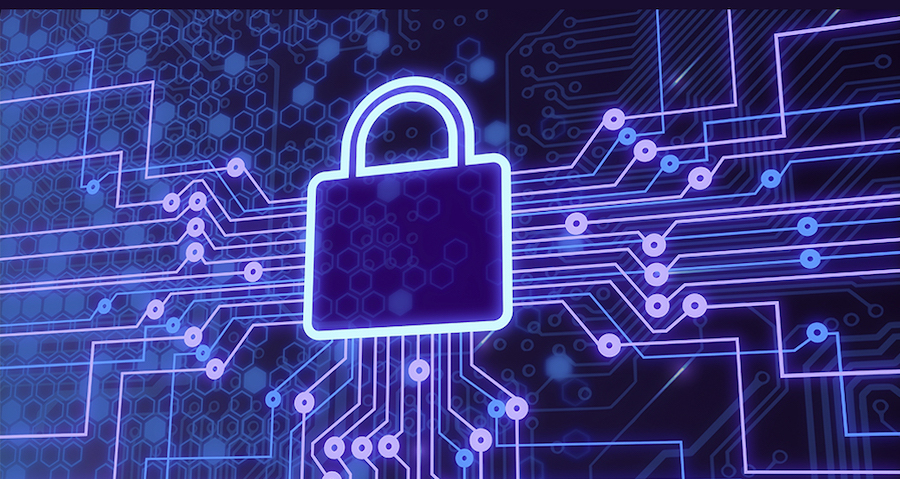 Credit: Global Strategy Group
GSG conducted a national survey to show that Americans, by the ratio of 2:1, did not want the Patriot Act reauthorized. The survey was based on likely voters, screened based on their propensity to vote.
The ACLU used the survey to secure media coverage in major outlets and helped inform powerful ad campaigns in eight major battleground states. The ACLU could gather tons of support with the help of GSG.
ACLU was successful in passing a vote against the authority of the government to collect bulk data on its citizens. The firm is also passionate about working on political issues that shape the world.
What do they specialize in?
Research and insights
Strategic communications
Digital strategy
Grassroots and grasstops organizing
Brand identity
Social media analytics
Creative storytelling
Read Next: 9 Best CRMs for Political Campaigns to Help You Optimize the Process.
GMMB (D)
Who are they?
GMMB is a political consultant company located in Seattle and Washington, DC. It has established itself as one of the top democratic political consulting firms in DC and across the nation and focuses on electing progressive leaders for offices at the local, state, and federal levels. It provides various services such as political strategy development, advertising, digital engagement, graphic design, coalition building, and media relations. The process of working with GMMB is intense as it helps you discover who you really are in order to position yourself the right way.
Allie McKay, vice president, is a key player in the management of ad production and distribution.
Kerry-Ann Hamilton, senior vice president, is known for creating high-impact strategic communications and positioning.
The political consultancy has won 10 awards in 2017 at AAPC annual Pollie awards and conference. It has earned recognition for ads created for candidates and causes.
Notable win
Pramila Jayapal hired GMMB and was given the job of effectively communicating her credentials through an integrated research-based media campaign. The campaign was seamless from digital to broadcast.
The initial polling showed that Pramila was significantly behind her opponent.
Her tireless work and smart campaign run by Aaron Bly and his team, including partners of GMMB, lead to a victory with more than 40% votes.
GMMB earned recognition for its digital campaigns (won a Pollie) on behalf of Pramila Jayapal's winning campaign and the ballot initiative Save Lives California.
What do they specialize in?
Use of advanced and innovative techniques
Ad creation
Digital analytic
Micro-targeting
Media organization
Paid media planning
Download the Free Ebook: Beginner's Guide to Micro-targeting for Political Campaigns.
Precision Strategies (D)
Who are they?
Precision Strategies, located in Washington DC, is led by Stephanie Cutter, Jen O'Malley Dillon, and Teddy Goff, a team that has contributed remarkably to high-profile campaigns and causes, including the Obama campaign. The founders have a vast experience in political consulting with a range of industry recognitions.
The consultancy has won Holmes Report's Digital PR Agency of the Year (2016). The award specifically mentions three of Precision's campaigns that catch the eye. It has also developed innovative strategies to apply in a variety of sectors. As a part of their mobilization services, they help you understand the environment you'll be a part of and evaluate your assets.
Namely, the Coalition of Public Safety, For the John F. Kennedy Library, and the most high-profile of all, the LPC election campaign.
Notable win
In 2015, the LPC (Liberal Party of Canada) hired the Precision Strategies team for a data-driven campaign and digital messaging tactics to persuade Canadians to vote for Justin Trudeau. In 2019, they won the Public Affairs Firm of the Year by Reed Awards.
The political consultancy began its work months before the election to build the infrastructure necessary to run a data-driven, grassroots campaign.
The team had two goals, first, to simplify and strengthen infrastructure. Second, to create strategies for targeted voter contact and communication.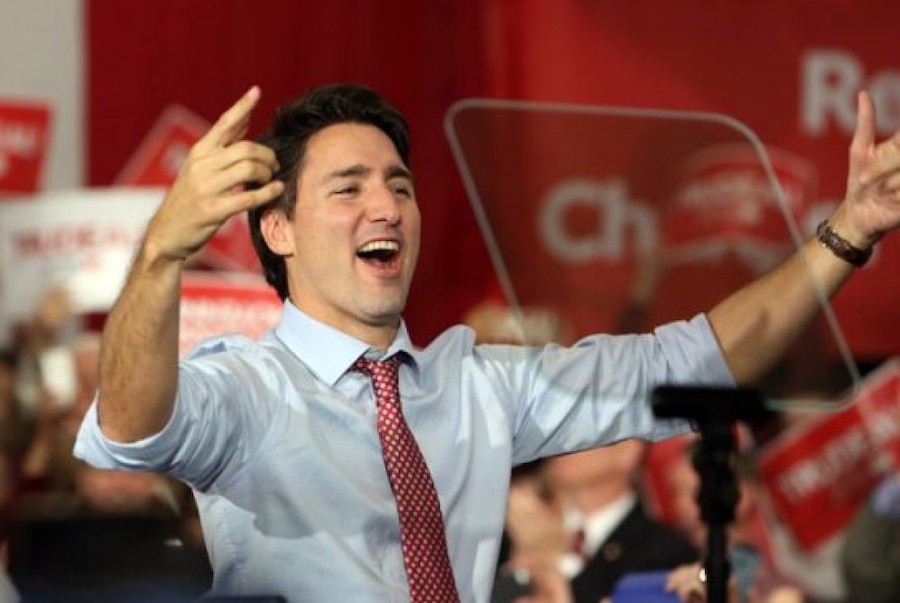 Credit: Precision Strategies
The campaign had knocked over 5 million doors, made personal contacts with voters, discussed their concerns, and discussed the candidate's vision.
It targeted both online and offline voters, being the largest turnout effort in Canadian history. The party won an unexpected victory in the elections, securing 40% of votes nationwide.
What do they specialize in?
Strategic planning
Marketing techniques
Message creation
Digital programs
Data-based measurements
Finance
Strategic communications
Data Analytics.
FP1 Strategies ®
Who are they?
Danny L. Diaz and Terry Nelson are the top names in FP1 Strategies. They are communication consultants and political strategists for the Republican party. The republican political consulting firm is based in Washington, DC, and has helped elect 19 senators, 5 governors, and 30 members of Congress.
It has won the AAPC 2017 Gold Pollie for Best in Show. The consultancy has won several other awards, among which best web testing, use of A/B testing, use of online targeting for the ballot initiative, and for a cause stands out.
Notable win
The firm was hired by Rob Portman to develop a messaging strategy and advertising campaign.
The aim was to showcase senator Rob Portman's results, expose Ted Strickland's failed record, and built support among independent women and the China issue.
The TV campaigns began in 2016 and focused on the candidate's leadership in forging bipartisan solutions to heroin addiction and overdose.
The first TV ad, "Holly," featured an emotional testimonial of a mom who lost her daughter to addiction. The ad becomes very popular and gained the support of the masses.
FP1 Strategies dedicated 2015 and the early part of 2016 to releasing a series of videos that defined Portman's campaign and highlighted the aims. The videos earned significant media attention in Ohio.
The videos "Abyss" and "Ohio Lost Jobs" destroyed Strickland's campaign. Senator Portman was re-elected by a commanding margin of 58 percent to 37 percent.
What do they specialize in?
The firm specializes in:
Advertising
Digital engagement
Crisis management
PR and media relations
Senatorial and congressional campaigns
BrabenderCox ®
Who are they?
BrabenderCox is recognized as a Republican political consulting firm with offices in Pittsburgh, Pennsylvania, Washington, DC, and Harrisburg, Pennsylvania.
The key people in the firm are John Brabender (founder), Rob Aho, Brian Nutt, Kent Gates, and Hogan Gidley. Brabender has been named a "Political guru" for kick-starting Rick Santorum's career.
It is one of the most creative political firms in America, having won hundreds of awards for work in both traditional advertising and the digital space.
Their clientele includes Presidents, Governors, Senators, Professional Sports Franchises, Fortune 500 Companies, Entertainment, and Gaming Resorts, Non-Profit, and Healthcare Organizations.
Notable win
Todd Young hired BrabenderCox to win the Senate seat in Indiana.
As soon as Evan Bayh announced his entry, BrabenderCox went to work. They stepped all over Bayh's announcements and did not cede a news cycle to him.
To win, the candidate needed a series of hits that told his story and the story of his opponent cashing in Washington and quitting abruptly.
This video was just one among the many series that Brabender created for Young.
Young benefited from embracing the newest digital and data analytical tools. With this, the political consulting firm could run highly-targeted, efficient messages to key audience groups. They had the support of military veterans and national security voters.
Young won the elections.
What do they specialize in?
Adversarial marketing
Political advertising
Public Affairs.
Here's a list of political consulting firms we saw above, along with their specializations:
Political consulting firm
Specializations
Global Strategy Group
Research and insights
Strategic communications
Digital strategy
Grassroots and grasstops organizing
Brand identity
Social media analytics
Creative storytelling
GMMB
Use of advanced and innovative techniques
Ad creation
Digital analytic
Micro-targeting
Media organization
Paid media planning
Precision Strategies
Strategic planning
Marketing techniques
Message creation
Digital programs
Data-based measurements
Finance
Strategic communications
Data Analytics
FP1 Strategies
Advertising
Digital engagement
Message development
Crisis management
PR and media relations
Senatorial and congressional campaigns
BrabenderCox
Adversarial marketing
Political advertising
Public Affairs
How to pick from the range of political consulting firms?
Most candidates pick a consultant they have already worked with. Pete Buttigieg, for his 2020 Presidential nomination, has Mike Schumhl as his campaign manager. Schumhl had previously run Buttigieg's Indiana Mayoral campaign. He had also served as his chief of staff.
Similarly, Obama had his trusted advisors David Axelrod (communication manager) and David Plouffe (campaign strategist) for both his winning elections.
Both these examples highlight a few critical requirements for your political consultant. The consultant you pick should be:
Trustworthy – remember, you are trusting him with large amounts of your donor funds and also your entire election campaign.
Have a good track record – this does not mean just 'wins'. It means how well he worked with previous candidates.
An AAPC member – AAPC lays down a code of ethics that the consultant is liable to follow
Relevant to your campaign – he should be able to identify your shortcoming and help you leverage that with his expertise.
Such a combination is usually tough to find. Also, compounded by a consultant's "Don't Blame Us" attitude, choosing whom to trust can get very tricky. The firm you choose is going to be a part of your team. Make sure you ask your firm how they plan on tackling the obstacles you normally encounter.
"We had people (consultants) who obviously didn't have, necessarily, my best interest in mind. I think for them it was a job. A lot of money was made, and a lot of advantage was taken"

Ben Carson, Presidential Primary candidate 2016
After all, you don't want to wind up like Carson. Despite having one of the best fundraisers in the 2016 elections, he still couldn't win the primaries because he felt his political consultants didn't steer him right.
Can you win without a political consulting firm?
Despite the wealth of information and tools political consultants arm you with, it is still possible to win an election without their insights.
The most recent example is Donald Trump. For his Republican Nomination, he spent less than all the other candidates and went on to become the President. And the kicker? He did not hire a political consultant firm!
Take a look at how thoroughly he swept the elections: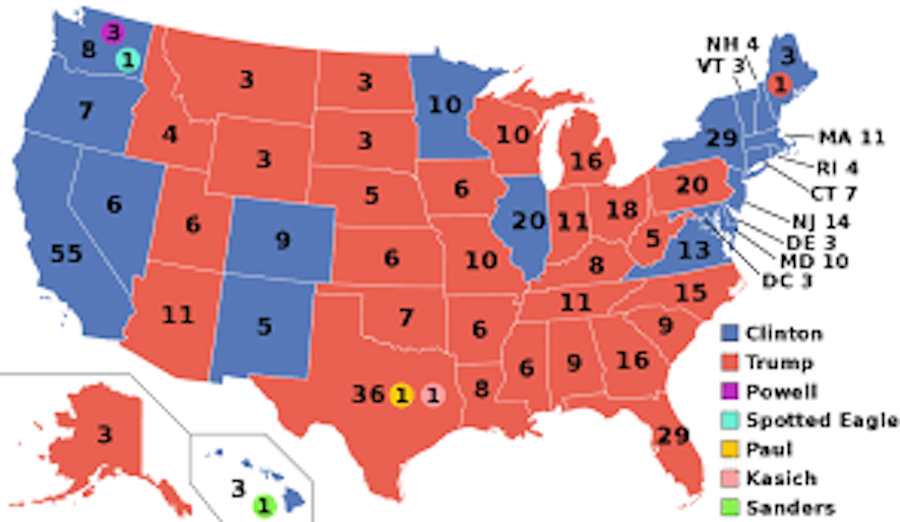 When compared to the other candidates, Trump did not spend spectacularly on media ads. His ground game wasn't on point, campaign infrastructure non-existent, and his targeting could've used help.
But he still won the race because, as a candidate, he leveraged public opinion and nailed campaign messaging!
Of the factors that decide elections, consultants rank a distant fifth. What's most important, not surprisingly, is the candidate himself.

– The myth about political consultants, newrepublic.com
What's next?
If you have decided to choose a political consultant for your campaign, go ahead and pick from the list of political consulting services we have given. These 5 Best Political Companies focus on Polling can help you further.
If you are still (understandably) hesitant, then your best friend is effective communication. I suggest you reach out to your voters directly (with a sample list) and check the kind of responses you get.
It need not even be a complicated phone banking outreach, a simple SMS can do the trick.
If the response is lukewarm and you find more questions than answers, then you will have a starting point to discuss with your consultant.
If the response is overwhelming, and if your audience is already engaged, all you need is a strategist who shapes that into a winning campaign.
All the best! We are totally rooting for you to nail your campaigns!