What does 2023 (and beyond) hold for Section 501(c)(3) organizations, more commonly known as nonprofits? Nonprofit trends can vary based on the evolving needs of communities, advancements in technology, and changes in donor behavior. But there are some broad directions we can infer.
For example, people now feel the best nonprofits to work for are those that allow them to volunteer remotely – something unthinkable just a few years ago. Other major changes in the nonprofit industry include leveraging digital platforms, online fundraising campaigns, virtual events, and social media outreach.
Nonprofit trends have also shifted towards data analytics and technology tools to inform their strategies and decision-making processes. This includes utilizing donor data for personalized outreach, measuring program impact, and optimizing fundraising efforts.
Here's the breakdown of all you need to know about where nonprofits are headed and the future of fundraising.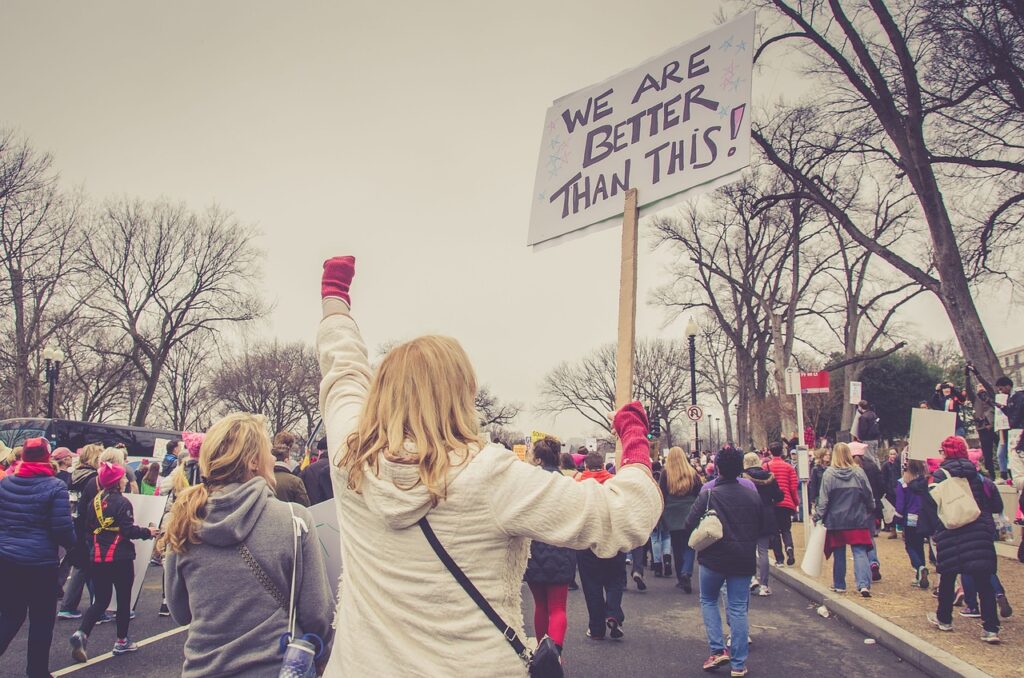 StockSnap
from
Pixabay
Nonprofit fundraising trends in 2023
Diversify fundraising sources
With inflation rates remaining high in the United States in 2023 and a drop off from the increased donation days during COVID, most nonprofits face fundraising challenges if revenues depend on one or two sources of income. The wisdom from the market says you must find at least four or five separate sources of income and distribute the budget among them.
This diversification includes:
Digital revenue streams like advertising from podcasts and video streams.
Regular online and offline events where donations are raised.
Ensuring the process of finding new 'large gift' donors keeps prospects constantly in the pipeline.
Direct pitches to corporations as part of their social responsibility.
Resource donations other than money
Two years of COVID has made people comfortable working from home and using technology like smartphone apps, video calling, etc. Incomes have also been affected, and spending has proven to be more cautious in recent months. There has also been a dramatic drop in real-life volunteers. "According to a recent U.S. Census Bureau and AmeriCorps survey, formal volunteer participation was 23.2%, dropping 7% between 2019 and 2021," says this report.
To keep your nonprofit going, you must pivot to different forms of donations – away from straight cash and less dependency on many volunteers who show up physically. Instead, nonprofit trends indicate a shift to non-monetary donations and digital volunteers.
Here are some examples:
Instead of raising funds to build a website or a mobile app, nonprofits can approach initiatives like 'Develop for Good', which was started after the COVID lockdown, and assigns technology students, for a very low cost, to code tech solutions for nonprofits.
Computers for Community, a nonprofit from North Carolina, US, has been collecting computers, fixing them, and donating them directly to communities that need them. Other volunteers help them repair the computers.
Teen volunteers in Oregon volunteered to staff a crisis support line to help peers facing mental health challenges after yearly calls spiked to 25,000 after 2020. Most of this support was done from home by the teens.
Started in 2019, the Coalition for Literacy Equity is a network of all those involved in books – from publishers to mobile libraries. The goal is to change policy, but on the ground, they basically ensure books are collected and given to those who need them.
So keep your options open, and be more imaginative about what you need and how to get the resources you need – rather than focusing on just cash
Remember – you can use an app to allow interested volunteers to sign up and conduct a survey or make calls from anywhere in the world. CallHub's mobile app allows you to do just that. You can have a look at its features here.
E-commerce stores for nonprofits
As so many Twitch and Instagram influencers are proving, people like to show support by buying merchandise. If you haven't already, create some merchandise for your non-profit. It will never be a mainstay of your fundraising efforts, but it is a good source of steady income for administration costs.
However, remember that under the Internal Revenue Code Section 513 (a), profits generated from "unrelated business taxable income" are taxed. If you sell merchandise all year round and it is not specific to the cause you advocate, you may have to account for those profits separately and pay tax for them.
Read Next: Use These 52 Proven Fundraising Ideas to Raise More Funds This Year
Technology trends among nonprofits in 2023
Digital payments for donations among nonprofits
'The value of digital wallet transactions will exceed $12 trillion in 2026, from $7.5 trillion in 2022.' as per this report. This is a rise of 60%.
Nonprofits must ensure they integrate wallets like Venmo or Google/Apple Pay across all donation drives, platforms, and donation moments.
In tandem with a mobile-friendly website, there must be 'quick pay' integrations wherever a call to donate occurs. You can also use QR codes as images on social media posts to collect donations.
Anything that increases the effort to donate is likely to reduce your donations. Seamless integration of digital wallets, which come with their own APIs, is the best solution, and you must implement them.
Texts, SMS & peer-to-peer for nonprofits
According to a survey conducted by OpenMarket, 75% of millennials prefer texts over all other forms of communication. Broadly, they feel it is 'less disruptive' and a 'convenient and effective' way to be reminded of things.
So a growing percentage of donors prefer texts. And does that raise money? Emails and mass texts raised $3.3 billion in political funds for candidates through online fundraising platforms in 2022. The numbers speak for themselves.
'Text to donate' and other similar texting solutions for raising funds are the rising trends and one more non-profits are getting on. 62% of nonprofits told MR Benchmarks that they primarily use peer-to-peer texts for fundraising. This use case is followed by advocacy actions (47%), event attendance (45%) and GOTV (39%) among others.
You have to be imaginative in implementation as well. Don't just ask for funds. Use automation and texts to send personalized reminders and alerts.
With a 99% open rate, this is one tech you must invest in as a nonprofit.
Artificial Intelligence usage among nonprofits
'Skynet' jokes aside, a great wonder of the emerging tech of Artificial Intelligence (AI) is its ability to process enormous amounts of data and discover trends that would take a volunteer weeks, if not years, to process. In fact, you could cut your volunteer requirements by a significant number if such routine tasks were handled by AI-powered software.
Imagine if a donor could simply search in your app or website, "I want to help widows. How?" and the answer – along with all the details, was displayed in seconds? Or if all your donors across all time could be analyzed to figure out exactly who is donating to you, when, and where?
These are just the tip of the iceberg regarding what AI can do, and nonprofits are beginning to integrate them, especially in customer support and FAQs. For example, Microsoft has recently released a slate of AI tools specially for nonprofits, including fundraising and donor reachout.
AI also reduces the number of staff a non-profit needs to keep in touch with all donors, which is a crucial bonus.
Personalization of donor communication among nonprofits
In 2023, fundraising should feel less transactional and more personal. Donors who engage with your cause on a deeper level are more likely to become loyal supporters.
Use tech to create personalized journeys for the donors, with references to past donations, updates on causes, etc. Track and communicate your donors' specific contributions and impact.
Of course, tracking hundreds of donors may not be possible, but that is where you have to combine multiple technologies like AI, Workflows, smart Peer-to-Peer texting, Autoresponders, etc.
The idea is that technology makes personalization easier, so you must up your tech game on all fronts.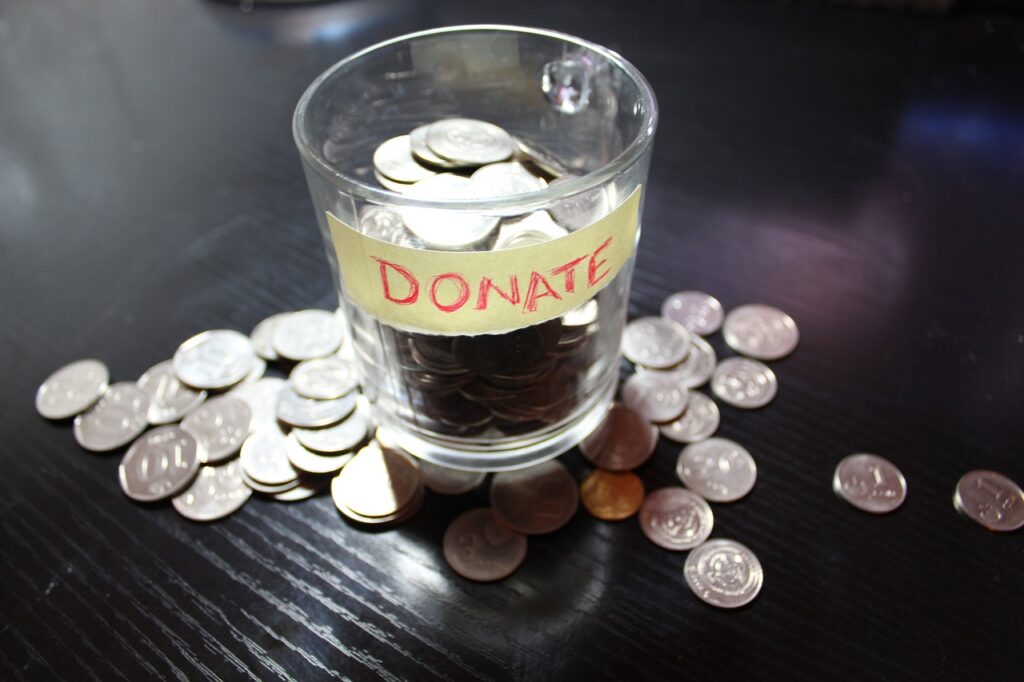 bohed
from
Pixabay
Donor trends among nonprofits in 2023
Donor-advised funds
Donor-advised funds (DAF) are gaining a lot of traction. How they work is that donors can make a non-reversible donation (in cash, stock options, bonds, etc.) and immediately get a tax benefit on the amount. They can then pick and choose how that money is distributed over a period of time. In that time, they may also use various means and fund managers to grow that fund through the market.
What is the growth? According to this report, 'grants from DAFs to qualified charities increased more than 60 percent in the past two years, accelerating an upward ten-year trajectory.'
With over a million DAF operating in the US, it will be worth your time to assign resources to make personalized pitches to those that apply to your specific area of interest. Ideally, you should focus on DAF operated by fund managers, who collect donations from many donors. Since this puts your request beyond the whims of individual donors, grants will be for specific metrics, which you can appeal to.
In 2022, DAF grants totaled more than $45 billion. So there is a lot to play for in this growing source of funds.
Content creation for the next generation of donors
Generational differences can play a significant role in the preferences of donors. You are most likely to get donations from GenX (those born between 1970 to 1980), who are currently the most financially stable, and most likely, your strategy is aimed at them. But nonprofits should adopt strategies to cater to different generational preferences and create personalized experiences.
It is time to start tweaking your ideas toward Millennials and GenZ. The big difference is your approach. While earlier, most donors were happy to donate money and get updates perhaps once a year, donors in these age ranges prefer a more hands-on approach with more frequent updates.
This means that you may have to focus on a more specialized and larger content creation team than you are used to. GenZ has started donating in larger numbers now, and expect to be told and shown what their efforts are going towards. By the numbers, some 43% of GenZ surveyed by Classy.org stated they have donated to GoFundMe or a similar platform in 2022.
Subscription models for nonprofits
Traditionally, nonprofits collect large lump sums, perhaps during holidays or special events or at the year-end. But as the rise of OTT platforms and pay-for-use apps indicates, many people now prefer to pay a small monthly amount over one lump sum. For example, create this option for your collection drives, and encourage people to subscribe to your goals for micro-donations as little as $5 a month. These sorts of subscribers are the new 'standard' donors.
Of course, like all subscribers, you must cultivate your monthly donors with specific messaging (welcome emails, monthly newsletters, reminders, etc.) and exclusive content for them – including their names displayed on websites, donations made in their name, etc.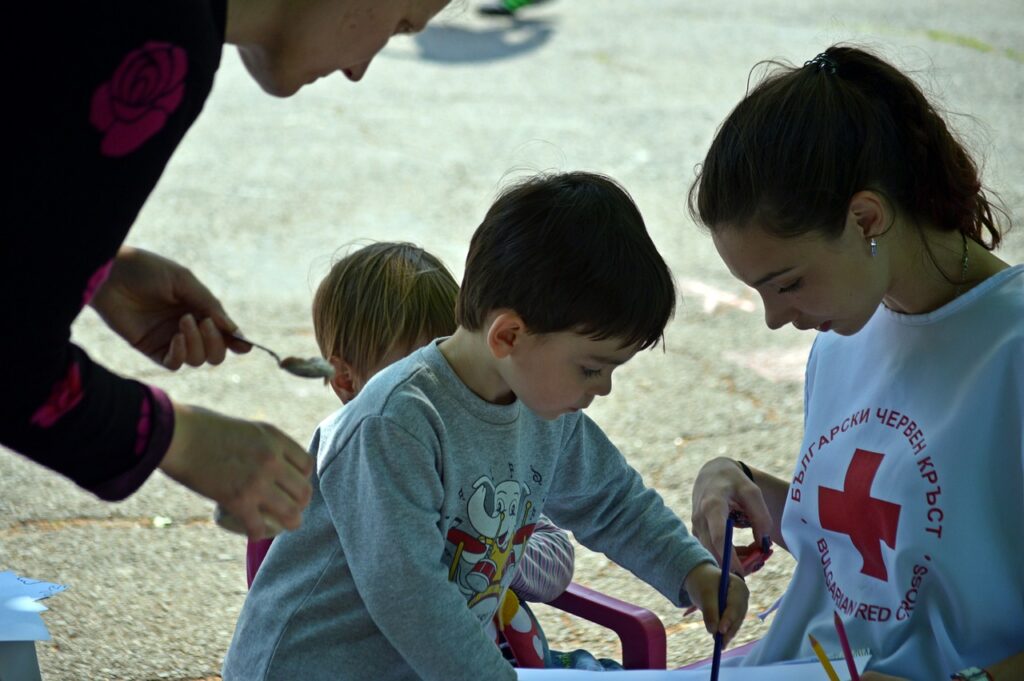 Иво
from
Pixabay
Staff and volunteers trends among nonprofits 2023
Continue flexible timings and workplace
Today's volunteers want flexibility. To stay competitive, volunteer programs must include remote, virtual, and hybrid volunteer opportunities and events. This form of community action has been gaining traction, mostly due to its ability to gather resources quite literally from around the world.
This form of 'micro volunteering' is often unscheduled and one-off, so providing volunteers with software to work towards your nonprofit goals at a time and place of their choosing is critical.
Consider tools like CallHub's smartphone app, through which you can run training, host virtual offices, assign work to volunteers (calls or peer-to-peer texts), and provide them with more information, scripts, and alerts.
Volunteer & impact tracking
With the growing might of social media, whether we like it or not, the ability to track and highlight the work one does with a nonprofit is now a major area of concern.
Even for work applications and certifications, volunteers now demand an accurate assessment of their work and the time they spend doing so.
Pen and paper can only take you so far. The time has come to track your impact digitally. You need tools that can –
Keep an exact track of the hours a volunteer worked through a digital sign in.
Measure the dollar value and impact of multiple teams of volunteers toward the larger goal.
Allow the organization or the volunteer to share their impact or volunteer hours on social media, with linkbacks to your website in case someone else wants to sign up.
Allow volunteer work to be measured across multiple teams or even years so they have a 'volunteer profile' of their work.
There are several volunteer tracking tools in the market, so get one that fits your needs and budget. Here is an example of such a tool – Getconnected
Diversity and inclusion in volunteering
There is an increasing emphasis on diversity and inclusion in volunteer programs. Nonprofits are working to ensure that volunteer opportunities are accessible and welcoming to individuals from diverse backgrounds – especially from the community they are working with.
This includes addressing barriers to volunteering and creating inclusive environments that embrace different perspectives and experiences—Barriers like language, accessibility, on-ground information, and cultural nuances.
Ensure you make it possible for volunteers of all kinds can join. And if they cannot, then find out why and address it.
It's important to note that technology should be implemented strategically, considering each nonprofit's specific needs and resources. Organizations should assess their goals, capacity, and budget when selecting and integrating technology solutions. But this integration will be the difference between sinking and swimming.
However, the main crux of all trends and longevity is fundraising. You can meet your goals as long as you have a plan, a budget, and the ability to raise those funds. If you want a handy guide on fundraising to ensure that your means meet the demands of the coming years, then here's a comprehensive template by CallHub, which will show you where you stand.