Because major gifts make up such a significant portion of nonprofit fundraising revenue, it's easy for many major gift officers to fall into the trap of focusing solely on the numbers—how many prospects are in the pipeline, the size of donations coming in, and more.
However, identifying donors, cultivating them, and asking for gifts is just one part of a comprehensive and robust major giving strategy, especially if you want to build long-lasting relationships with your major donors. So, what happens after you've secured a donation?
Instead of waiting and hoping for another opportunity to ask for a donation, your organization has to continue to engage its major donors. By proactively stewarding your major donors and maintaining your relationships with them, you'll set yourself up for their continued support for the long term and also ensure your donors have a great experience with your organization.
In this post, we'll help you level up your approach by walking through five strategies you can use for engaging your major donors. Let's begin.
1. Communicate frequently.
Communication is the key to a successful relationship, and it's no different for the relationships between your nonprofit and your major donors. Design a strong communication strategy that includes a clear cadence for reaching out to individual donors on a regular basis.
Here are some additional tips for ironing out how you communicate with your major donors:
Designate one of your major gift officers as their main point of contact. If the size of your team allows it, assign one major gift officer to be the main person that reaches out to the major donor. Having too many people reaching out can be confusing and make it difficult to build a genuine relationship. The major gifts officer you choose will likely be the person that has cultivated the relationship from the beginning, but if your major donor has a strong relationship with another member of your team (such as your executive director), consider making them the main point of contact.
Remember that it doesn't always have to be about your organization. Most of your communications will likely involve some sort of update about your organization's work and how major donors can get involved. But don't be afraid to also ask about your donors' lives, whether you're chatting about the most recent book they read or getting a recap of their family vacation.
Adhere to communication method and frequency preferences. For example, if you know a specific donor prefers to talk on the phone and likes to be contacted every few weeks, give them a phone call once a month. These preferences will be as unique as the donors themselves, so do your best to keep them in mind!
Frequent communication will keep your cause top of mind, so it's well worth your time to get your strategy right. To hone your approach further, consider asking your donors to identify what resonates with them—this will show that you value their opinions and want to meet their communication needs.
2. Invite them to events.
Events allow your nonprofit community to come together, celebrate your cause, and have fun making memories. Inviting your major donors to participate in these events can give you the opportunity to:
Formally recognize their contributions
Catch up with them during the event
Invite them to play a special role in the event (such as emcee)
Introduce them to other donors and stakeholders
It doesn't matter if you're hosting a high-end gala or running a more laid-back community carnival; having your major donors come to your events gives them a chance to interact with your team and your larger community of supporters, strengthening their ties to your nonprofit.
You can also host major donor-specific events, like thank-you luncheons or private tours of your facilities. Exclusive opportunities like these will send the message that your organization prioritizes its relationships with major donors.
3. Encourage volunteering.
Volunteering can give your major donors boots-on-the-ground experience with your cause, whether they're planting trees in city parks, serving meals at your soup kitchen, or helping tutor at-risk students.
Not only will your major donors get to work side-by-side with your staff members and fellow volunteers, but they may also have the chance to interact with your beneficiaries and see the impact that your cause is having in their lives. Moments like these can become foundational memories that encourage further support down the road.
To make the process of encouraging major donors to volunteer even easier, consider using a mobile app built for engaging volunteers. With features like daily reminder notifications and in-app onboarding, you can make it easier for your volunteers to sign up and get started.
4. Share the impact of major gifts.
One of the most important strategies you can use to engage your major donors and set yourself up for their continued support is to share the impact of their gifts. Showing how you're putting their donations to work can help your major donors see why your nonprofit is worth giving to again and can get them excited to support specific aspects of your mission.
Here are a few tips for effectively sharing impact with your major donors:
Be specific. General statements like "You've made a real difference to our camp" sound nice, but don't get to the heart of what the donor has given and how their gift has made a difference. Trying adding more details. For example, "Your generous gift of $5,000 made it possible for our Camp WooHoo to upgrade its ropes course—thank you!" is much more specific and illustrates exactly what the contribution went toward.
Position the donor as the one who made the difference. Of course, your internal team plays a large role in your organization's work. But when reporting impact to major donors, it's important to focus on them and how they've fueled your ability to do more and deliver your mission to your beneficiaries.
Demonstrate that you're thinking about the future. It can also be effective to make your impact reporting future-focused. Emphasize the fact that while you're excited about what you've been able to do with the major donor's specific contribution now, you can't wait to see how your organization will continue to evolve down the line.
You can share impact publicly or privately. Some donors may appreciate a more public shout-out through a presentation at an event or in your annual report. Others may prefer a quieter approach, such as a personalized thank-you letter. Use what you know about each donor to determine how best to share the impact of their gifts with them.
5. Ask your major donors for advice and feedback.
As you develop stronger relationships with your major donors, you may find that some donors become more like partners to your nonprofit. In many cases, it may be appropriate to turn to them for advice and feedback.
Donorly asserts that this advice and feedback will be especially important for large projects (such as capital campaigns) that require a fundraising feasibility study. However, you can also turn to your donors for advice and feedback in informal ways.
For example, say your organization has a great relationship with a major donor that has been part of a grant-awarding organization in the past. They could advise your nonprofit on how to improve its grant-writing strategy. Or, say you're wondering how you can improve your nonprofit's annual charity auction. You might turn to a major donor that you know well to ask them what they think should change and what should stay the same.
---
Just like anyone who gives to your nonprofit, major donors want to be seen as people, not as ATMs for your cause.
Use these five strategies to more effectively engage and steward your major donors so that they can develop a deeper connection to your mission and have positive experiences with your internal team and the rest of your organization's community. This will not only lead to more support but will also be personally fulfilling for the major donors who love the work that you do!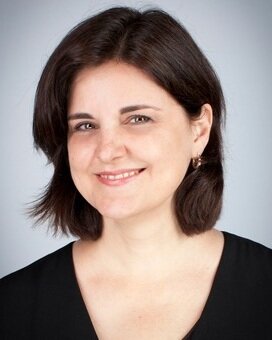 Sandra Davis
Founder and President Sandra Davis leads Donorly with 30 years of fundraising experience and leadership. Sandra has consulted on numerous capital campaigns, led strategic planning and feasibility study efforts, and managed board development and recruitment efforts in addition to overseeing planned giving, special events, and annual giving programs. Under her leadership, Donorly has grown to support the fundraising efforts of over 75 clients to date.