Marriage Hero is a really interesting field organizers' tool, that is, in their own words, making field organizers kick ass! Today we talked to the man himself, Josh Cohen, the founder of Marriage Hero and the Open Supporter Data Interface (OSDI). We learned about the functionality of the tool, what it means for the campaigning space and Hero's big role in the OSDI data standardization initiative.
What does Marriage Hero do
Marriage Hero is a field organizers' robot, that can send out custom event communications, reminders and follow-ups through multiple channels, manage attendee responses, and sync all activities with CRM's and other systems such as VAN, Action Network and others.
Hero gives volunteers a common place where they can go to find events for the campaign, sign-up for events, and receive communications from the campaign. The organizers, on the other hand, can see the queue of sign-ups that can then be managed through the dashboard. Hero would sync the information from multiple CRMs and give volunteers a consistent user interface.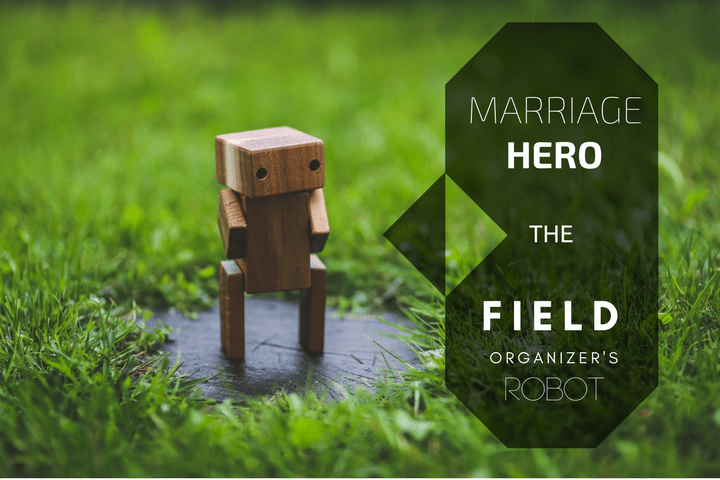 Field Organizers can set up Personas which have email addresses and mobile phone numbers which interact with Volunteers. Volunteers then communicate with this persona, giving a personal touch to the interactions. No more replying to [email protected]. Hero automatically manages and relays all inbound and outbound communication to the human field organizer, or a team behind the scenes.
Hero can also serve as a data integration system which can move supporter information back and forth between multiple systems with a set of customized synchronization strategies. If needed customer specific customizations can be created.
How Marriage Hero came about
Back in 2007, Josh was still working at Microsoft when he started paying more attention to the goings on in politics. Over time he got more involved in politics and especially the gay rights movement. In 2009, he worked part-time for the Washington campaign supporting the Domestic Partnership Expansion Bill. Three years later, in 2012 Josh left his job at Microsoft to join the 2012 Washington United for Marriage campaign as its full-time Director of Technology.
As part of his work for the campaign, Josh's team developed automation work for the field team via integration with the Voter Action Network (VAN). The system involved sending out reminders to people who had signed up for events and provided a unified web signup system for events in VAN and Salsa.
After the campaign period, Josh set out to generalize the system to be useful for a broader set of campaigns and causes. Marriage Hero it would be called, as an homage to its origins. But before the tool could get off the ground, there was an underlying problem with data sharing in the political space that needed fixing.
For Marriage Hero to work, it had to be able to connect with different software applications at the same time and share data with them. The lack of a common standard for data sharing was the biggest roadblock to this.
This paved the way for the Open Supporter Data Interface initiative, which now boasts 40 to 50 coalition members who've pledged to implement the OSDI standard. I've gone into detail about OSDI in a previous write-up. Do check it out.
And so, with OSDI in place, Marriage Hero finally got off the ground.
Programmability and Customization
Customizable templates to communicate with volunteers over SMS and Email

Templates for SMS and Email use liquid templating and logic which organizers can customize based on their preference. For example, the organiser can set up Hero to send a custom email and SMS three days before an event. The email will have training materials for the event and the SMS can ask for a confirmation that the instructions have been read. If the user replies in the affirmative to the SMS, the attendee is automatically assigned a new tag within the tool and this updates status is reflected in Action Network and/or NGP VAN.
Organisers can set up multiple keywords which act as triggers during reminder communications. When reminder comms are sent, volunteers can confirm with SMS replies, clickable links in email, or even by accepting the iCal/Google/Outlook invitation. These status updates are automatically synced back to Action Network and/or NGP VAN. Generic chat messages are relayed to organizers email inboxes which can be replied directly or in-app.
Every campaign is different when it comes to a way of organising. Unlike with a generic tool, where what you see is what you get, Marriage Hero allows for an in-depth level of customization, even making the javascript available for modification. This means campaigns using the tool can tailor it for their individual internal workflows.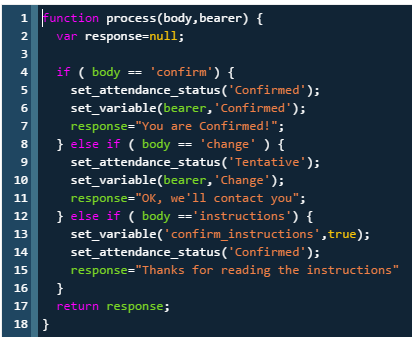 CallHub, Action Network and Marriage Hero
Phone banking and Text campaigns on CallHub tie into Marriage Hero perfectly. Use phone and texting channels as follow up with volunteers who respond positively to RSVPs. Import your Action Network contacts into CallHub through the integration and add them to a distributed phone banking campaign. For contacts who RSVP, Marriage Hero can automatically start a drip campaign using email and text messages with reminders, event instructions and more. The OSDI integration ensures that the details of the campaigns are instantly synced with Action Network.
Why you'll love it
Marriage Hero is a big load off the back of organizers who have to manage large groups of volunteers and event attendees. Currently the campaigning space provides limited scope for interoperability between tools. With campaigns often hosting events in multiple CRMs it is essential to have a tool that can connect and manage campaign event activities under one roof.