Did you know that 75% of professionals are passive job seekers?
This means that 3/4th of your potential candidates are not actively looking to switch jobs but are open to a good career opportunity if one came along.
In a tight labor market, it's critical for organizations to be able to successfully locate, woo, and lure passive job seekers into applying for positions.
Why?
Because the active job seeker pool is quite small and the probability of finding the right candidate with the optimum skills is very low.
But how can recruiters grab the attention of an individual who probably doesn't even know them?
This is where recruitment marketing comes to your rescue. Let's take a look at what it is and how it can help you enhance your recruitment efforts.
What is recruitment marketing?
Recruitment marketing is defined as the process of attracting and nurturing potential employees by marketing to them. The process typically involves using marketing strategies to promote the value of your company as an employer, thereby getting more people interested in working for you.
Similar to most marketing efforts, the recruitment marketing funnel also consists of four stages, as shown in the figure below.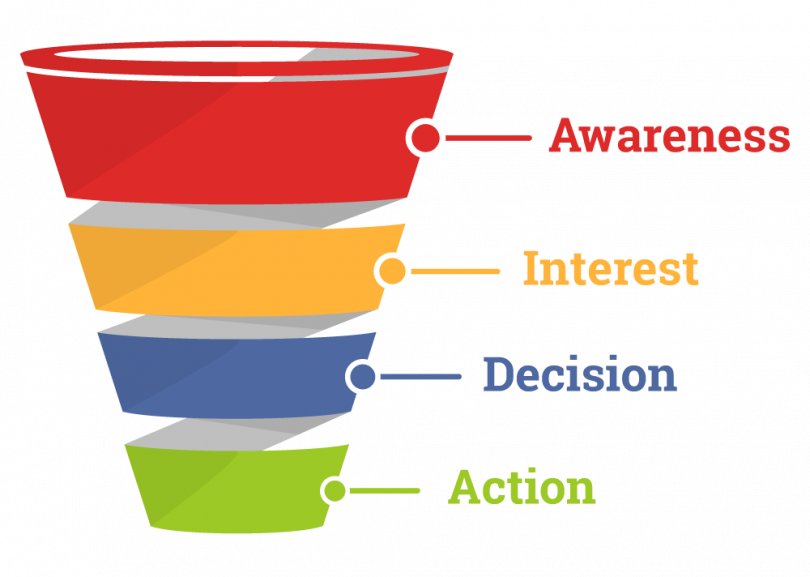 Awareness stage: In the first stage of recruitment marketing, companies create and distribute content that potential candidates like seeing to get their company in front of them.
Interest stage: Once prospects are more aware of your organization, the next stage involves providing more information like insights into the company, open positions, etc., to pique their interest in your company.
Decision stage: So you got your prospective candidates' interest. Now it's time to give them more specific information like open roles they are qualified for, perks, compensation to encourage them to make a decision and apply.
Action stage: This is when candidates start applying to relevant positions, so your job here would be to make the application process seamless, so people see it through.
The action stage is followed by your typical recruitment process, which involves shortlisting candidates, interviewing them, and ultimately hiring the right ones.
Recruitment marketing benefits
Recruitment marketing is something that requires a lot of planning and consistent work. So should you bother going through all of that?
Here are a few reasons why.
1. It ensures stronger employer branding.
55% of talent leaders see employer branding as the top investment priority for their companies.
Why?
Because people don't apply to companies, they apply to brands. They look for the culture, values, and missions that resonate with their way of thinking before carrying out further research.
Your employer brand is a reflection of these aspects of your organization, and recruitment marketing efforts help you strengthen them.
2. It reduces hiring costs.
Recruitment marketing is inbound in nature. This means that you don't have to spend a lot of money to push for open positions on various websites hoping that the right candidates see it.
It's more like you post the opening on your website and see great applications come in because passive job seekers are researching about you.
Now, keep in mind that recruitment marketing efforts are not free. Of course, it costs money too. But compared to the cost and time you have to waste to go through unqualified candidates, it is really low.
3. It increases your reach.
Since your marketing efforts are not limited to job boards, you will be able to reach out to a much larger audience than just active job seekers on job-posting sites.
Plus, recruitment marketing also drives referral marketing. Think about this– you post an opening on an employment website, active job seekers see it, and they'll apply for it. But it's unlikely that they would tell about the opening to someone else as it could affect their chances.
On the other hand, when marketing on other platforms, even if people themselves don't apply to the job, they would be happy to spread the word, given that you have their interest by showcasing your company culture, values, etc.
4. Improved candidate quality.
Since most of your efforts target passive job seekers, the probability of you getting better candidates is really high because you're not marketing on platforms filled with people desperate to get into any job.
While the benefits of recruitment marketing are not limited to this, hopefully, they are convincing enough to motivate you to invest in recruitment marketing.
Recruitment marketing strategies to attract talent
Getting to the nitty-gritty, there are a number of strategies that you can use to attract talent. Here are some of the most effective ones that you can start with:
1. Content marketing
2. Recruitment events
3. Social media recruitment
4. Display and PPC advertising
5. Video marketing
Let's take a look at what each of these entails and examples of some companies that used them.
Content Marketing
The first instinct of anyone who wants to know more about a company is to do a quick online search. Content marketing gets you ranking well in those search results.
Content is extremely important during the awareness and education stage. It gives candidates relevant insights about your company so they can decide whether they would be interested in working for you or not.
Content marketing efforts can come in many different forms, including:
Emails
eBooks
Webinars
White papers
Blog posts
Infographics
Surveys
Quizzes, etc.
Who nailed it?
Built In is a tech news and professional development company that excels in recruitment content marketing.
They regularly publish articles with job-related tips and suggestions from top professionals to aid individuals in their careers. This, in turn, gets them eyeballs from professionals looking to enhance their careers– a relevant audience for their recruitment marketing efforts.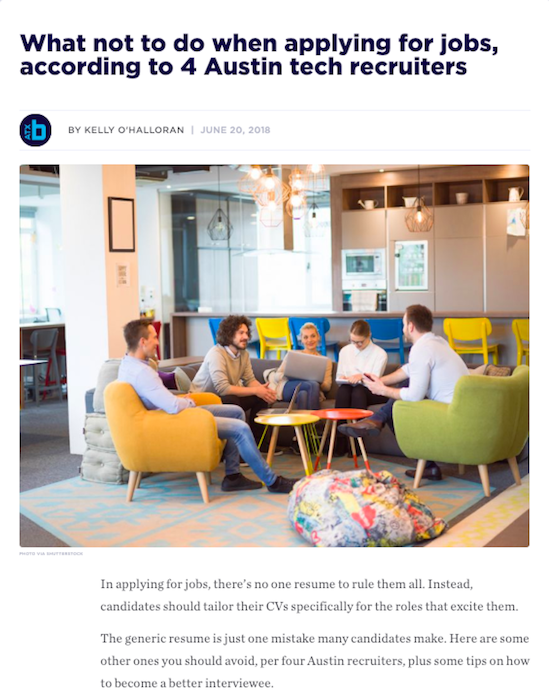 2. Recruitment events
A recruitment event is a large-scale marketing strategy that expands your reach immensely. If the event is interactive, apart from attracting talent, it also gives you a chance to see things like interpersonal communication, collaboration skills, etc., in candidates– something that cannot be found in a CV.
To organize an event, you need to start by setting a goal that will help you determine what type of event would be most suitable for you. For instance, if you want to build relationships with potential candidates, an open house event would be a perfect fit. It will give candidates an opportunity to interact with your team and get to know you as an employer more personally.
Similarly, other events that you can organize are:
Competitions like hackathons, design contests, etc.
Workshops
Recruitment fairs
Campus events
Sponsored events
Conferences, etc.
Who nailed it?
The LEGO Brick Factor is a competition held by LEGO in which 100 competitors compete to earn the Master Model Builder title. The competition requires participants to complete three different buildings of varying complexities.
Children are invited to watch the competition, and the builders are expected to interact with the kids too.
After the final round, the Master Builder is hired on the spot as a Lego expert, with responsibilities that include designing, building, and maintaining models, running workshops, and interacting with the media.
Who knew that playing with Legos as a kid could help you land a job as an adult?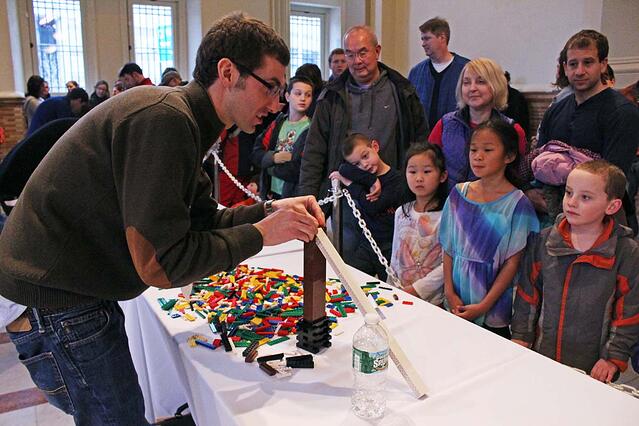 3. Social media recruitment
Social media has become an indispensable part of our lives. 79% of job seekers use social media, which shows how important it is for companies to leverage it for recruitment marketing.
Social platforms are typically used for employer branding and to attract new talent. It can also be used to distribute content, aiding your content marketing efforts.
Your social recruiting efforts begin with finding the platforms that your target audience is most active on. Some of the top channels include:
LinkedIn
Facebook
Twitter
Instagram
Snapchat
Who nailed it?
Snapchat used their own app to target passive job seekers from the engineering team of Uber and Pinterest.
The company added creative geotargeting filters. People at the offices of Uber and Pinterest could use these filters and apply to the openings or share them with others in their network.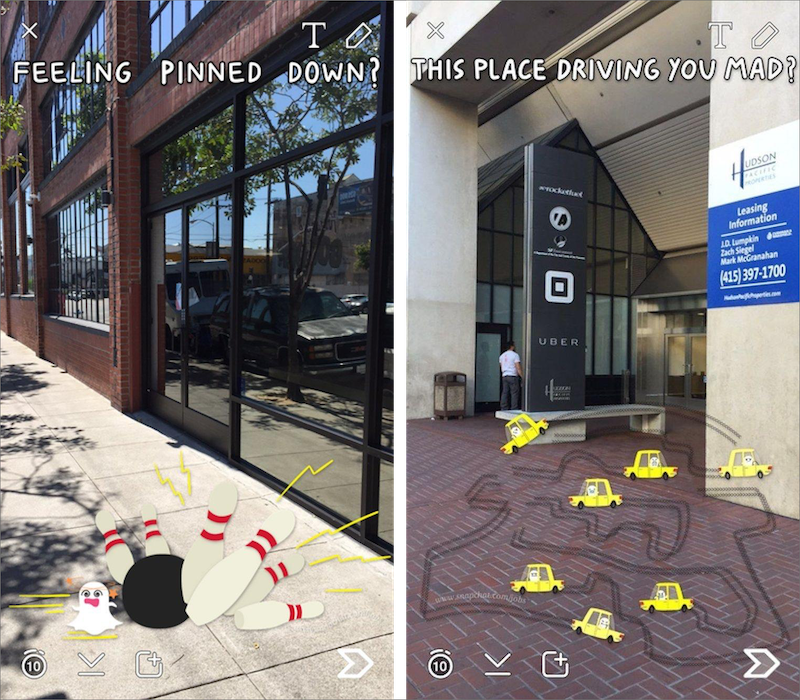 4. Paid advertising
Paid advertising is an essential strategy for all marketing efforts, especially to get some traction during the initial stages of recruitment marketing.
In paid advertising, you put out ads on search engines and other websites that your target audience visits frequently. These ads don't necessarily have to be "wanted" ads for job postings; they can also be ads for general awareness about your company.
A great benefit of paid advertising is the targeting options. You can set your targeting as per your requirement and reach out to a very specific group of people – for example, engineers with over five years of experience in a specific tech stack.
The different options in paid advertising include:
Pay per click advertising
Display advertising
Social media ads
Retargeting ads
Geo-targeting ads
Who nailed it?
Goldman Sachs leveraged social media advertising to promote a career quiz that matched potential candidates with open positions at the firm.
The firm knew exactly who their target audience was and used this information to inform their ads. They created an ad format that was catchy and witty and put them out on an app (Spotify) that they knew their audience often used.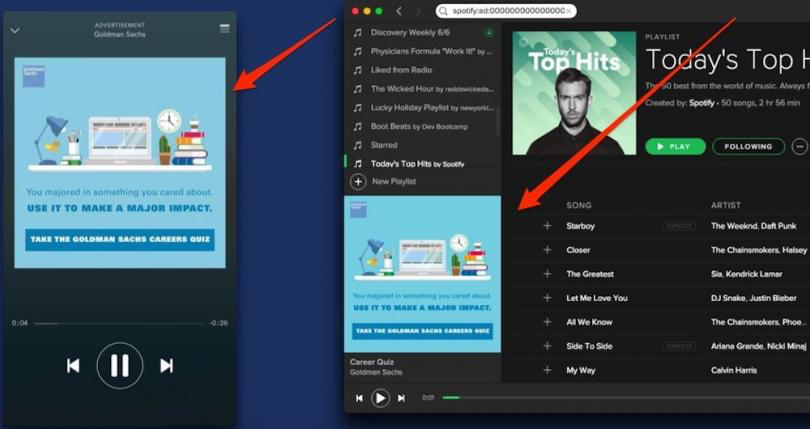 5. Video marketing
A study by CareerBuilder showed that job postings with video icons were viewed 12% more than postings without video. Moreover, a Wordstream study also showed that video generates 1200% more shares than text and images combined.
Video is becoming one of the most consumed and shared forms of content, thereby making it an extremely integral strategy for recruitment marketing.
Employers typically use video to showcase
Company culture.
Testimonials from current employees (to support the company's claims about the work environment).
Benefits of working with the employer.
However, once you create the video, you also need to distribute it efficiently if you want it to get more attention. A few ways to do this include:
Posting on different social platforms like YouTube, Facebook, LinkedIn, etc.
Put it out as a video ad on relevant third-party websites.
Ask existing employees to share the video with their network.
Who nailed it?
Dropbox absolutely killed it in their recruitment video ad in terms of creativity. They created a video in which employees highlighted why they love working at Dropbox. The only catch was that these employees were puppets.
The video showcases the fun and playful culture at the company while also highlighting the benefits of working there. The quirky nature of the video also makes it quite memorable and shareworthy.
Conclusion
The job market is becoming more candidate-driven nowadays, and this means that employers have to look for more innovative ways to find the perfect candidates.
Recruitment marketing is one such way with endless possibilities of innovation that can help you attract the right talent.
Hopefully, the points above have equipped you with enough knowledge to get started with it.
Featured image source: Clem Onojeghuo