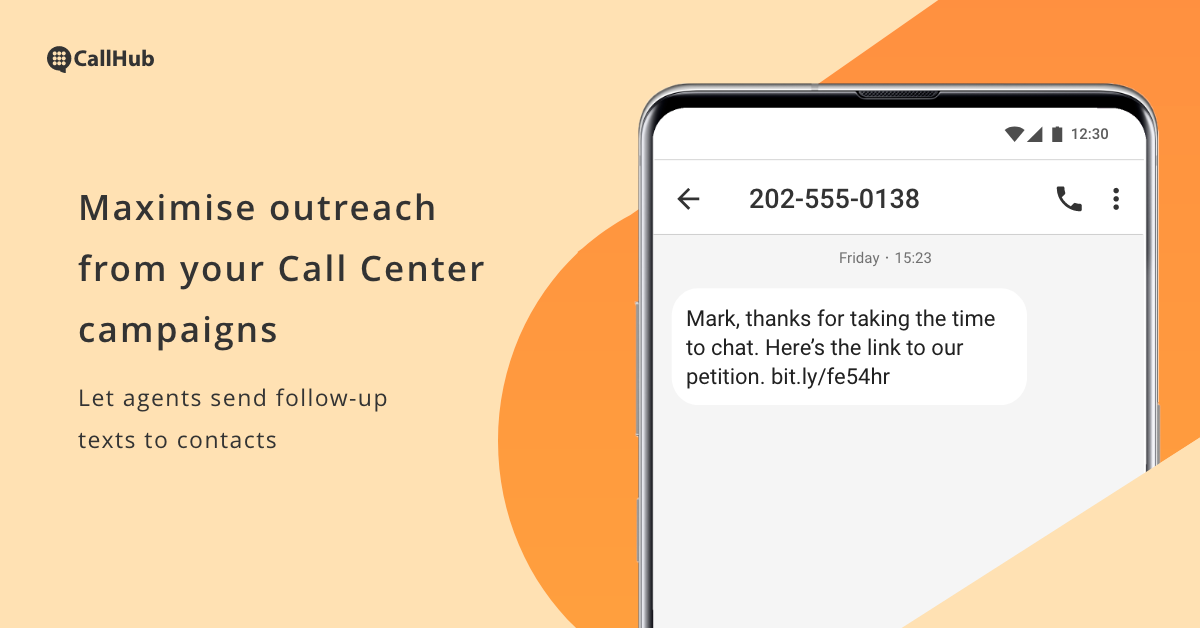 When our customers wanted a way to get better response and engagement rates from their call center campaigns, we had just the solution: Adding text messaging functionality to our calling campaigns.
How does it help you?
Send relevant follow-ups
Increase the effectiveness of your calling campaign by allowing agents to send relevant text message follow-ups during or after a call. Sending a quick summary of your call or a link to a donation form is now easy.
Reach contacts if they miss your call
When you have time-sensitive campaigns to run and tons of contacts to reach, efficiency is key. This update lets you drop an automated text message, letting contacts know why they were called.
Increase your engagement rates
A lot of people simply don't like taking calls from unknown numbers. A short and to the point text message can provoke interest and convince them to pick up your next call.
Expand your contact data
Agents can obtain and save your contacts mobile number on a call, along with asking them for an opt-in for text messages.
Continue the conversation on a different channel
Some contacts will be busy, or might not want to talk over a call. Send those people a text message so you can continue the conversation.
How does it work?
You have two options when it comes to sending text messages during a call center campaign:
1. Allow agents to send a text during or after a call.
Send additional information over a text message to reinforce the purpose of your call, or to have your contacts take an action, for example, details about an event, a link to a donation form or a link to schedule a product demo.
2. Send a text to people who haven't picked up a call.
When agents set the specified call disposition, a text is sent out to the contact that hasn't answered the call.
How do you start using it?
As the campaign manager, you can enable text messages in the Call Center campaign creation screen:

Once enabled, you can add text message templates for your agents to send out during or after a call or that will be automatically sent out when agents set a call disposition. Agents can even create custom templates of their own based on their conversation with the contact.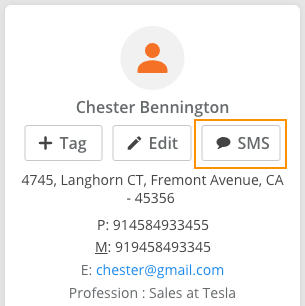 You can manage replies to these texts from the campaign dashboard: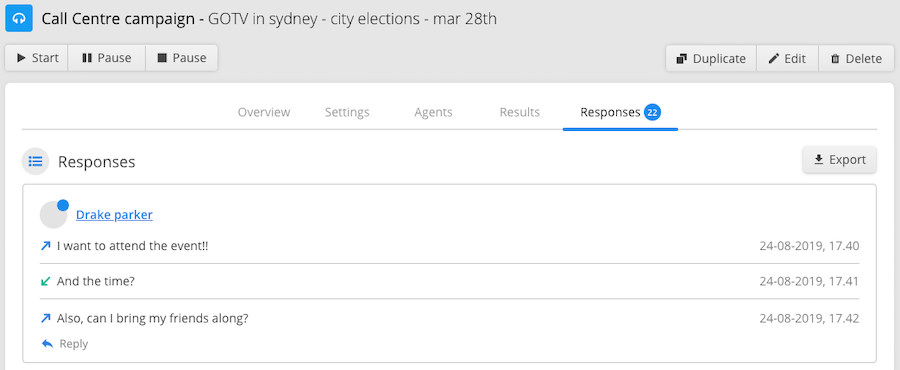 Monitor your campaign outreach rate with data on text messages sent and received in the campaign's overview tab.

---
Ready to make the most of your calling campaigns with text messages? Try it out today.
If you don't have an account with CallHub yet, you can get one here.