Fine-Tune Your Next Cause Marketing Campaign with 5 Easy Tips
November 19, 2018 - 14 minutes read
Cause marketing represents an important development in the ways that nonprofits, businesses, and consumers interact. Related to the concept of corporate responsibility, cause marketing benefits all parties involved; nonprofits get exposure to newer audiences, businesses can boost their public images, and consumers receive a new degree of transparency and choice in what types of causes and companies they support.
In other words, it refers to the specific business strategy of partnering with a nonprofit to raise awareness and financial support for their shared cause. There are a few common methods that businesses employ to leverage their consumer base to this end, such as:
Point-of-sale marketing, or donation appeals at checkout
Product licensing agreements, with a percentage of proceeds going to that nonprofit
Employee engagement and incentivized volunteering
Percentage fundraising, where a portion of sales revenue is donated
Fundraising and advocacy events, either hosted or sponsored by the business
Other partnerships, like message promotion and varying levels of sponsorship
In today's business and social environments, the clear lines between consumers, producers, for-profit companies, and nonprofit organizations have blurred. More and more businesses build their strategies around philanthropy, and nonprofits increasingly rely on more diverse fundraising and merchandising strategies to maintain revenue.
Plus, digital technologies have given everyone the power to launch their own advocacy campaigns. For instance, Get Out The Vote movements and informal social media campaigns are areas in which innovative cause marketing and decentralized promotional strategies have emerged as powerful forces in advocacy work.
Whether you're looking to build a new cause marketing strategy for your business, find new corporate partners for your nonprofit, or raise awareness and support for your favorite cause as an individual, there are more opportunities than ever to get the word out.
A blend of newer, tech-heavy strategies and classic methods tends to yield the best results, so we'll walk through a few of our favorites from across the spectrum. Let's get started:
Promotional Merchandise
Merchandise has been a reliable technique for nonprofit fundraising and advocacy campaigns for decades now. Promotional t-shirts and branded apparel work well for cause marketing for a few reasons:
They're among the most popular and cost-effective fundraising products.
They give donors and attendees a physical incentive and reminder of your cause.
Branded merchandise can be sold and promoted online and via social media.
Changing philanthropy preferences among younger donors tend to favor smaller acts and purchases that allow them to share their values with the world.
Custom merch is a flexible promotional tool that can be incorporated into your cause marketing campaigns in multiple ways. Offering free tees to event attendees or donors who give above a certain threshold is a surefire way to encourage increased engagement, especially when you're promoting a timely or relevant cause.
Plus, t-shirt fundraising websites like Bonfire have made it easier than ever to design, promote, and sell your shirts all in one place. Creating a dedicated page for supporters to place an order and make additional donations can be a successful strategy leading up to a public event. The Women's March on Washington found great success with this strategy where protesters wore T-shirts with slogans on them as a way of raising awareness about various issues relating to women's rights.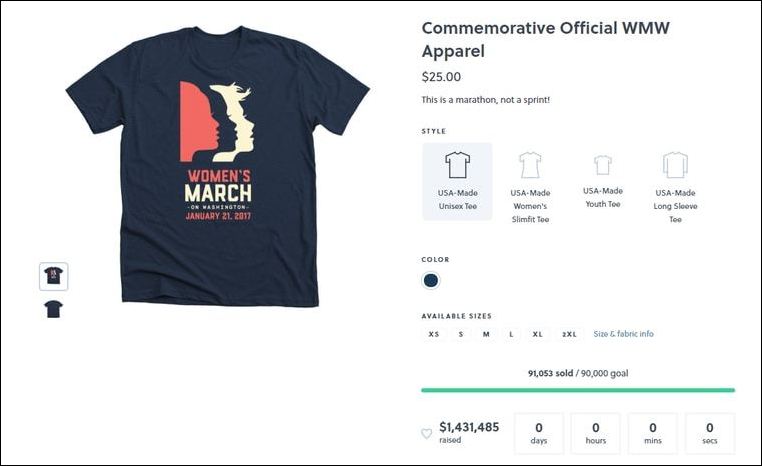 An event or campaign t-shirt can accomplish much more than any email campaign or checkout donation appeal primarily because it relies on visuals. Striking designs on a shirt can communicate more clearly and evoke emotional responses much more directly than printed or digital text.
Smarter Communication Tools
While merchandise can be incorporated into cause marketing campaigns of almost any style or size, this next tip applies mainly to nonprofits and other organizations planning advocacy campaigns or public events on a larger scale.
Phone banks have long been a standby of event organizers and political campaigns, and for good reason: phone calls are among the most direct ways to engage with supporters.
However, as anyone who's ever worked in phone marketing for advocacy or fundraising campaigns knows, the process can be arduous and results are unpredictable. New tools, however, can help your team get in touch with members of the community more efficiently. Get Out The Vote movements, in particular, have seen a lot of success with smarter call and text automation tools.
Today, there's no excuse for impersonal robocalls for the sake of efficiency; smarter automated dialers save time for your team, and database integrations allow you to record survey responses in a shared, central location. Texting tools have proven even more effective at engaging supporters and improving response rates.
If your organization already manages its campaigns and marketing efforts through a platform like Salesforce or Blackbaud's Luminate suite, it's important that all the data generated by your communication tools contribute to new insights and strategy development. If your team needs a refresher on best practices for data management during advocacy campaigns, DNL OmniMedia's guide to digital advocacy strategy would be a good starting point.
Mobile-Optimized Events
As more and more types of organizations, including nonprofits, businesses, community groups, associations, and even individuals, begin to take a greater interest in advocacy work, the types of events they host become more diverse.
Traditional rallies, street fairs, community dinners, and marches are still effective events for raising funds and mobilizing support for your cause and your partner organizations. Ensuring that your events are mobile-optimized whenever possible, however, can increase engagement even further and streamline management.
For example, nonprofits have long relied on charity auctions to raise funds, but their audiences have grown rapidly with the rise of corporate social responsibility and cause marketing. Other groups, including philanthropically-minded businesses, are increasingly hosting their own charity auctions. These events raise money quickly, providing fast turnaround for businesses between planning the event and donating to their chosen cause.
Mobile bidding tools, however, have totally changed the game. With mobile-optimized auction events, organizations can more easily plan their auctions and even host an online-only event, drastically lowering overhead costs.
The main idea is to ensure that your supporters have access to as many outlets for engagement as possible. Consider these other common examples:
Text-to-give services
Mobile-optimized event websites
Online ticketing tools
Whenever you plan an event as part of a larger cause marketing campaign, consider new ways in which mobile communication technology can enhance your fundraising strategy and enrich the attendee experience.
Traditional Mail Strategies
With all the emphasis on digital and mobile communication strategies, it can be easy to forget that traditional methods such as direct mail still remain a powerful tool for cause marketing and advocacy campaigns.
Printed materials give supporters a physical reminder of your cause, promotion, or upcoming event. That fact alone can boost engagement and attendance.
Consider these strategies for refining your direct mail marketing strategies:
If you're a business or organization, refine your mailing list using data in your CRM. Direct mail can sometimes be costly to produce per-piece, so boost the chances that recipients will engage with it by targeting messages to specific segments of your base.
Create and use templates to save time while preparing for the direct mail campaign. Fundraising Letters offers free templates for a variety of fundraising and other nonprofit contexts to get you started.
Develop a multichannel marketing campaign that incorporates direct mail. Printed materials, targeted email blasts, social media promotions, and micro-sites can all complement one another, especially in preparation for major projects and events.
Provide value in your direct mail materials. Inexpensive merchandise like keychains or coasters can be a great idea for your more targeted mailing lists, but special deals and coupons are reliable techniques for businesses promoting their nonprofit partners, too.
If you're not sure about direct mail, think about email; how many emails do you receive per day, and how many do you open, let alone remember? Email marketing is a necessity today, but that doesn't mean older techniques should fall by the wayside. A smartly crafted direct mail campaign targeted to the right recipients has the opportunity to make a distinct impression in a way that email can't.
Targeted Viral Marketing
In today's social and political climate, well-planned cause marketing and advocacy campaigns can have huge impacts. This is particularly true as younger generations of citizens and donors become more interested in supporting philanthropic and community-oriented work.
Many businesses, organizations, and political campaigns consciously target millennial markets, but sometimes in misguided ways. For instance, the belief that younger generations are more likely to engage with social media marketing than older audiences is untrue; each group engages with social media differently.
Viral marketing strategies are a great example. While the "Ice Bucket Challenge" was incredibly successful, a lot has happened since then. Digital trends and public perception of social media changes quickly! Viral marketing strategies, while very effective when properly targeted and developed, shouldn't always be approached in the same way for every project.
While millennials are interested in philanthropy, they tend to be most drawn to the projects and causes that make a demonstrable difference in the world; they want social proof. An entertaining or funny viral marketing campaign might get their attention, but digital content that provides actual utility or value will go much further.
For instance, a social media user might tune out your paid marketing message on Facebook, but simply creating a page for your upcoming event, setting its date and location, and inviting supporters might have a bigger impact. The user will be more likely to engage with organic content that their friends have expressed interest in, so definitely encourage your followers to share and interact with your posts, tweets, and other updates.
Social media and viral marketing strategies tend to be painted in broad strokes, but it always pays to consider your target audience and their preferences.
Cause marketing is an effective way for businesses to forge new partnerships, for nonprofits to attract wider audiences to their mission, and for individuals to quickly and easily contribute to a social or political project that moves them.
By following a few best practices for fine-tuning your cause marketing or advocacy campaign strategies, you can make a bigger impact than ever.
---
Author: Kevin Penney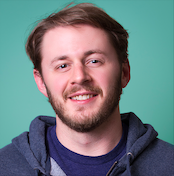 Kevin Penney is the Chief Marketing Officer and co-founder of Bonfire.com, an online platform that's reinventing how people create, sell and purchase custom apparel. He loves solving difficult problems, working closely with the Bonfire Product team, and hockey. He has over 10 years experience in digital media, design, and technology.
cause marketing
,
guest post