WITH SHAKEN/STIR COMPLIANCE
✅  Deliver your pre-recorded message to hundreds of thousands of contacts at once with the robo dialer.
✅  Reach a large number of people in the shortest time without waiting for free phone lines.
✅  Increase answer rates with SHAKEN/STIR compliance.
Simultaneous voice messages with robocalling
No more waiting for free phone lines. Reach a large number of people in the shortest time. CallHub makes your campaigns structured and efficient. Change robocalling frequency even as the campaign is in-progress.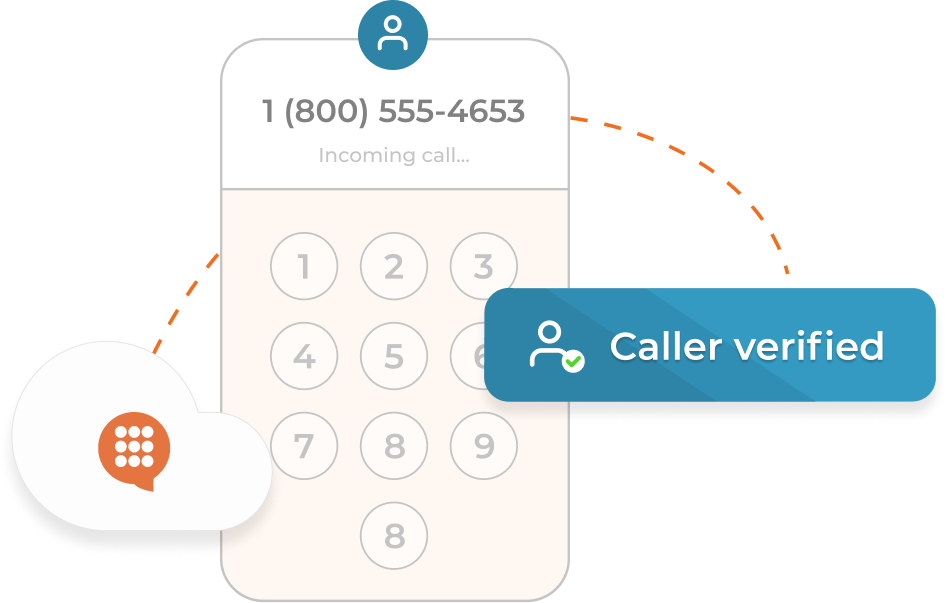 Improved answer rates with SHAKEN/STIR compliance
SHAKEN/STIR is a new technology framework designed to reduce fraudulent robocalls. With CallHub, all your calls become SHAKEN/STIR compliant with no extra fee.
Expect more contacts to answer your calls with "Verified" badges added by carriers. Improve your reputation with such validation.
CallHub is the only robo dialer and SMS broadcasting software that supports 200+ international countries, with tier-1 carriers, for robo dialing.
Import your contact list
Set up your campaign
Schedule and start
Advantages of the CallHub Robocall System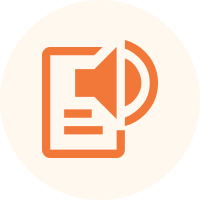 Instead of uploading an audio file, type out what you have to say and CallHub will convert it to audio.
Detailed Reports and Call Analytics
Detailed reports about your robocall campaigns helps you plan effectively. Get real-time campaign reporting, call reports and daily performance reports.
Only pay as you go, or get a subscription plan for additional features.
Get instant responses for your calling campaigns
Find out how your campaigns are doing with CallHub's analytics dashboard.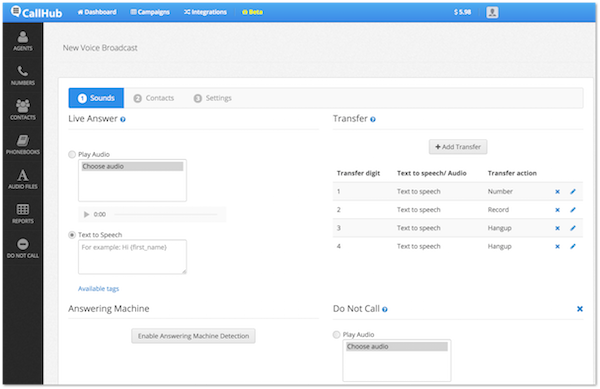 Give your contacts the opportunity to choose as many as 10 configurable options after listening to your recording with "Press-1" campaigns. Actions range from transferring the call, playing a message, saving a message and disconnecting the call.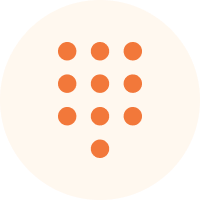 Tell people your message and let them press – 1 to transfer calls to a live representative or ask the caller to leave a message. Create custom polls and collect feedback with upto 10 digits between 0 – 9 as transfer options.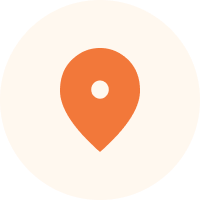 Establish a local presence for your business and political robocalls by automatically changing your Caller ID to match the location of your contacts. Increase your engagement rates by upto 20%.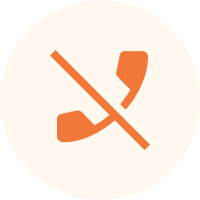 Easily enable do-not-call in your robocalling campaigns. Contacts choosing Do Not Call will be added to the DNC list and not contacted for future campaigns. You can create custom DNC lists or import your list into CallHub.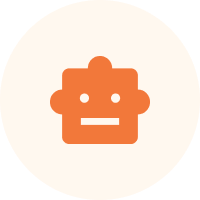 Answering Machine Detection
Intelligently detect answering machines and play a different recorded audio message or hang up the call when detected.
Transcribe voicemails to text
Get notified instantly via email when contacts leave a voice message. Voicemail recording and text transcript included as attachments.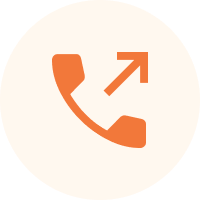 Reach contacts who don't pick the first time with multiple pre-scheduled retries.
CallHub integrates bi-directionally with CRMs. Share data between CallHub and NationBuilder, SalesForce, ActionNetwork, ActionKit, Shopify and more.








Who can benefit from using the robo dialer?
Event alerts to congregants
Transfer contacts to a live agent
Customer satisfaction polls

See how organizations are using CallHub's phone banking tool to win
How Democrats Abroad helped drive 300% increase in overseas voter turnout with phone calls
Democrats Abroad created a distributed campaigning model for volunteers around the world to call more than 150,000 members spread across 190 countries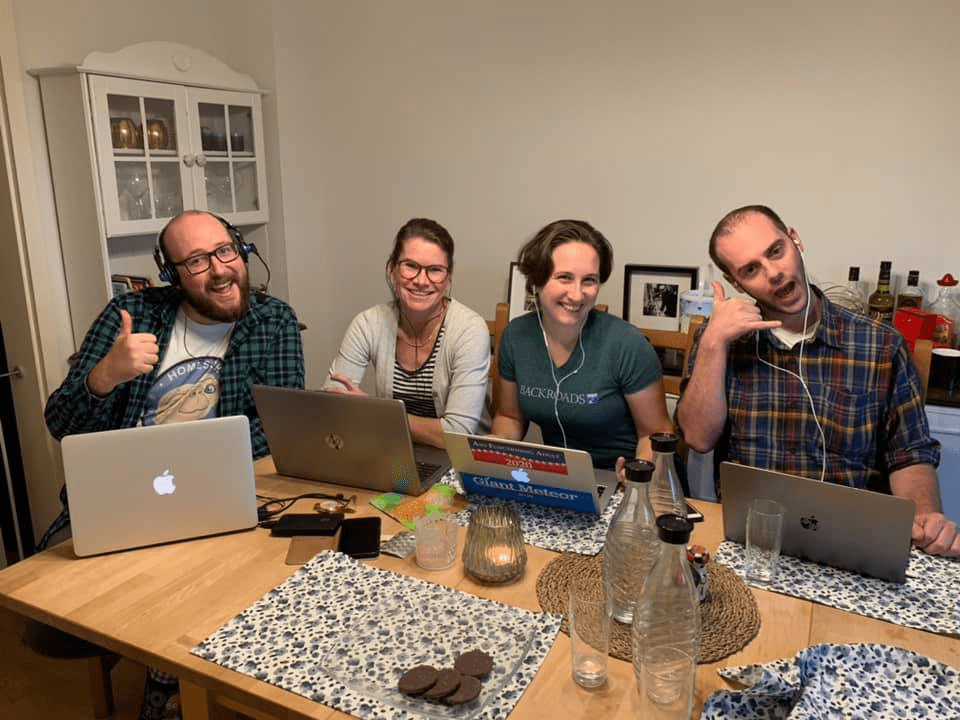 OFC personalized the calling experience and improved turnout by 70% using CallHub
3000+ of the world's biggest organizations trust CallHub for engagement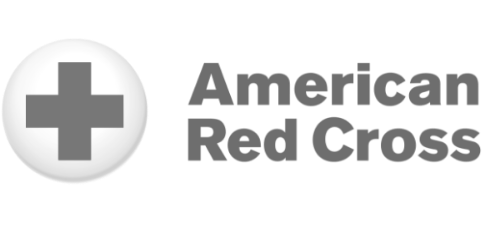 Make robocalls with CallHub
Try it free. No credit card required. Instant setup.