Press-1 campaign with free audio recording and transcriptions. Learn how to make effective press-1 campaign to increase leads.
Get instant response for your calling campaigns
Tell people your message and let them press-1 or any number between 0 & 9, to transfer calls to an agent or ask the caller to leave a message. Review the audio recordings and transcripts of the transfer instantly. Emails with all the details can be sent for every press-1 transfer. Analyze the daily conversion rate for your press-1 campaign, with the daily reports.
Instant Recordings and Transcripts
You'll see the audio recording and transcript of the recording as soon as the call ends. Listen to the recordings to ensure quality of the lead and respond quickly.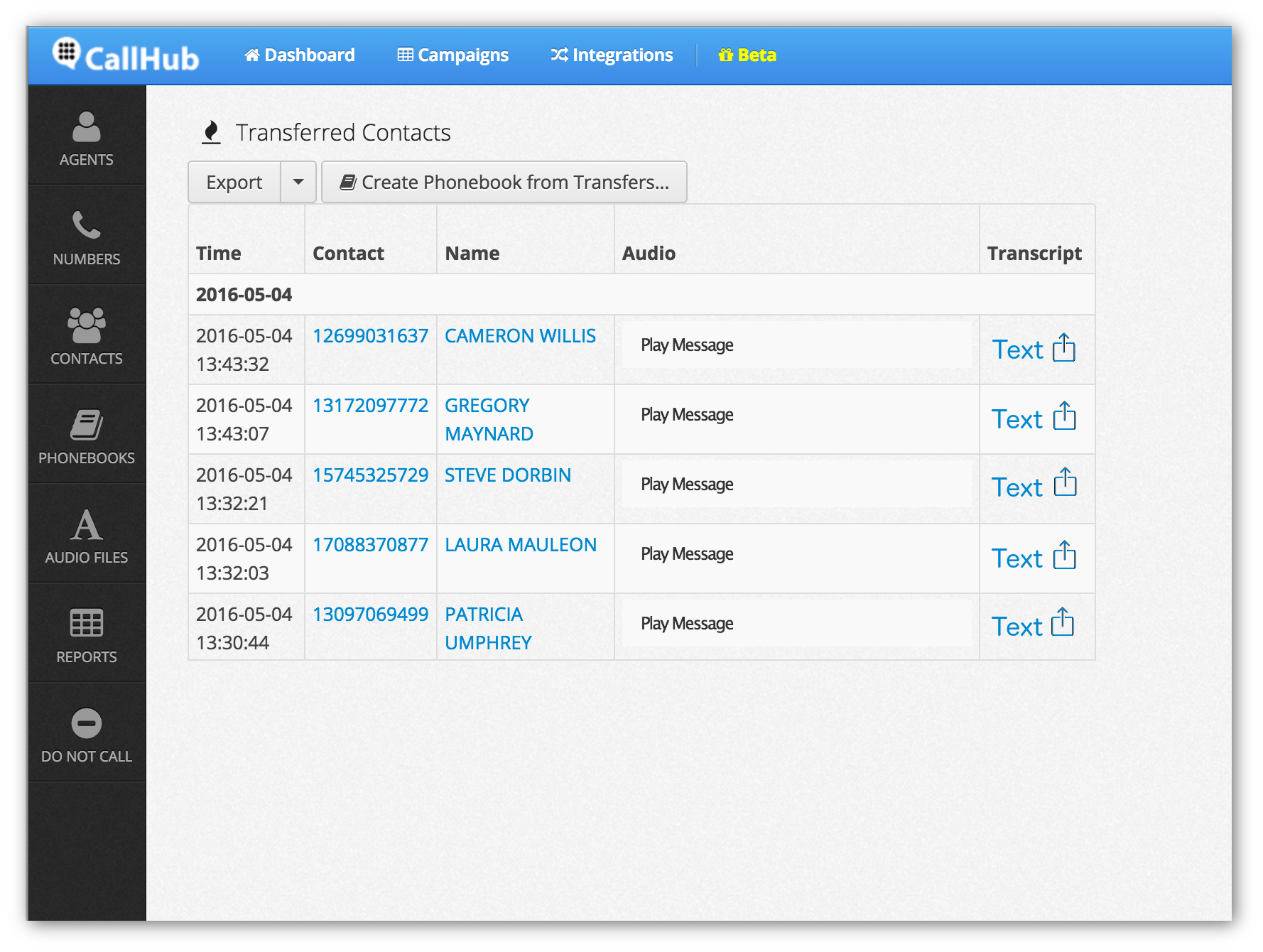 Speed Up or Slow Down a Press-1 Campaign
You do not want your leads waiting in the queue and you do not want your agents waiting for calls. By controlling the number of simultaneous calls for each of your press-1 campaigns, you can see what works and what does not. Change it even when the campaign is in-progress.
Email for every Press-1 Transfer
Emails sent for every press-1 transfer includes the contact phone information, audio recordings and the complete text transcript of the recording.
Set upto 10 numbers as transfer options for your contact. You aren't limited with just 1 option anymore. Use multi transfer for polling, event RSVPs, feedback and more.
3000+ of the world's biggest organizations trust CallHub for engagement




Try it free. No credit card required. Instant setup.