10 tips to win at political phone banking
May 28, 2018 - 11 minutes read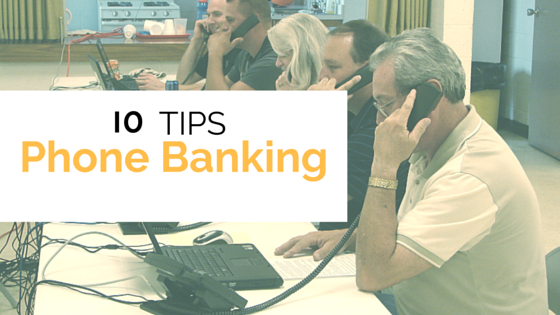 Phone banking for a political campaign can be a pain to manage and plan without the necessary tools. You'd be managing recruitment of volunteers, time schedules, calling lists, digitising survey results…the whole lot. Here are 10 tips to help you win at phone banking by making the process simpler.
Recruiting Volunteers
A phone banking campaign cannot work without volunteers. The first step to recruiting volunteers is by letting people know that you need them.
For large campaigns spread across cities/nations, what are the best and easiest ways to reach out? Simple, the internet and phones. Use social media to attract people that have similar viewpoints.
The next important step is conversion. This means registering potential volunteers to a campaign, which works mainly when interest is at peak. What could help here is having a registration form online which works as a call to action.
Creating these forms is a cinch using tools like
NationBuilder
, where you can create, host, and save volunteer registrations directly into a manageable system to then later be assigned to campaigns.
Distributed campaigns
When campaigns are spread nationwide finding office space can be tough, right? Especially so with the accompanying and necessary phones, computers, etc. This is where tools like CallHub come in, where volunteers can join campaigns from just about anywhere!
Using this software, there are three ways for volunteers to join campaigns. They can:
Dial in

from a phone

Use the CallHub agent console and make calls through a browser

Use an SIP phone
No matter what the channel, the experience is similar without any compromise in quality.
Assigning Volunteers
There can be several reasons for failed calls, a main one being if the receiver has nothing in common with the caller and vice versa.
The chances of the call succeeding improve when the similarities between the volunteer and the voter are greater. A voter would rather listen to someone that is similar to them when it comes to area they live in, accent, etc than someone from a completely different background.
Unfortunately this makes assigning volunteers very difficult. You need a fine balance between sorting volunteers to campaigns by voter profile and campaign size. With volunteers recruited online, you wouldn't have details about their background.
A convenient solution for this is asking volunteers for this information when they sign up, for example, which area code they belong to.
Using a tool like CallHub that has the ability to manage teams of volunteers, you can then assign a group of similar volunteers to a calling campaign with similar voters. As simple as that!