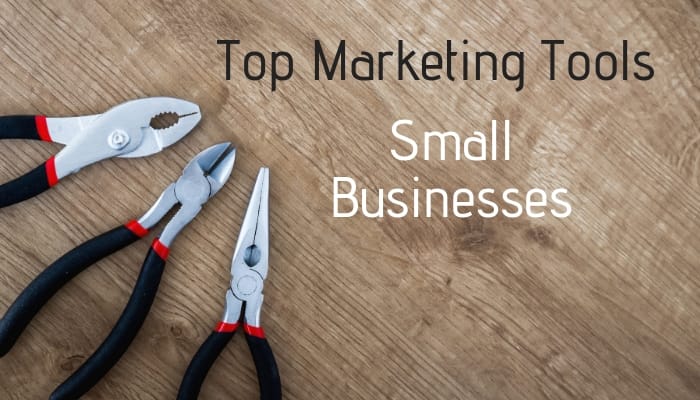 As a small business, you definitely need some tools to help with your marketing activities. While a lot of tools are expensive and big-business-oriented, there are ones which are affordable and useful for small businesses or startups with fewer clients and resources.
With literally thousands of tools catering to different marketing activities flooding the marketplace, finding the ones you need can be a little tricky. In this article, we've listed some of the top marketing tools for small businesses (that you may or may not have heard off!) to help with different areas of your marketing tasks.
These tools are simple to use and are cost-friendly, so check 'em out!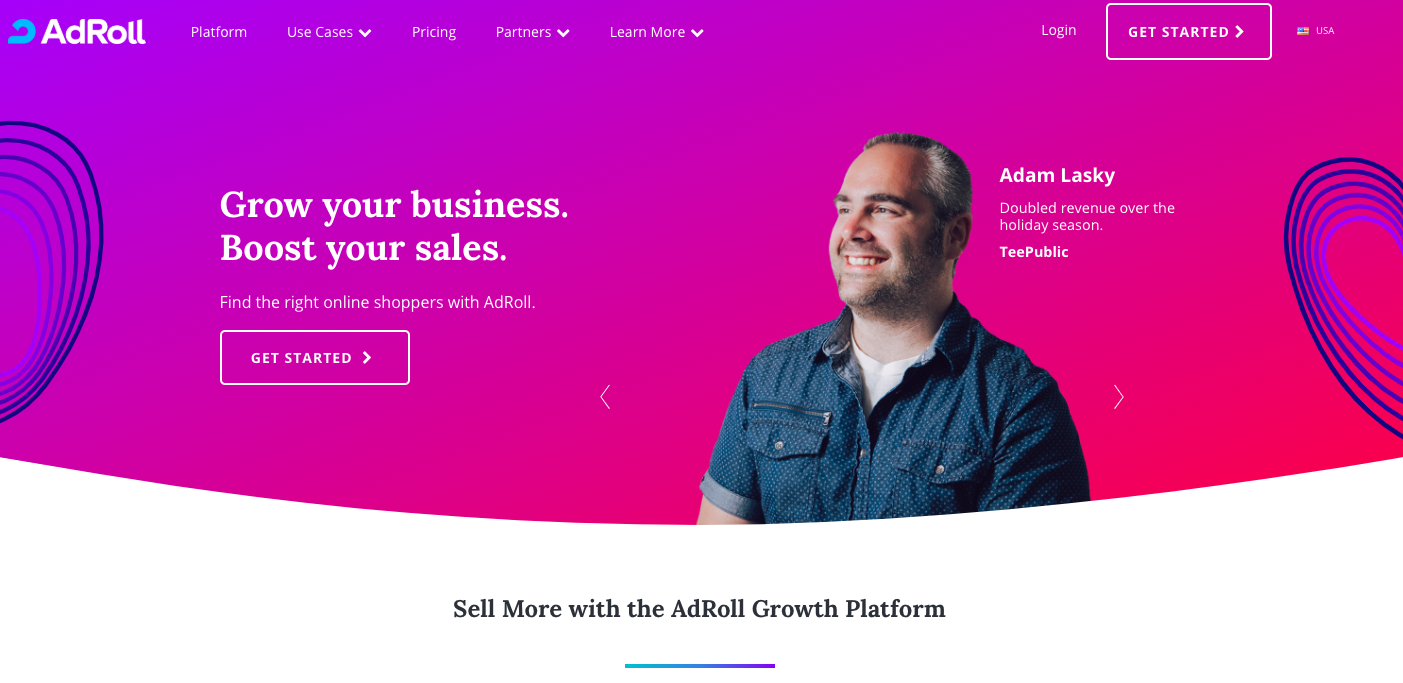 AdRoll is an ad retargeting tool for both mobile and PC users which keeps track of the people who visited your website and then shows them your ads when they visit other sites. This way your small business can make more sales, attract new audiences to your site, and convert them into customers. The best part is, the ads shown are dynamic which means only relevant ads are shown to people based on their browsing behavior, previous purchases, and other customer information.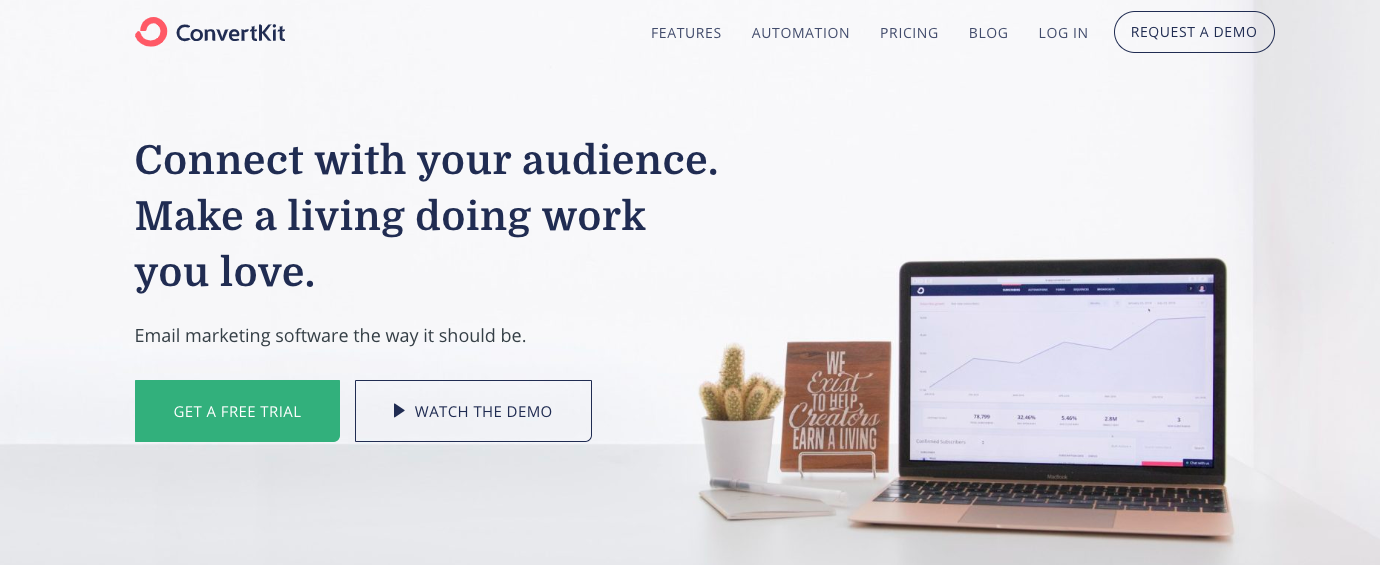 ConvertKit is an email marketing tool which helps small businesses increase their audience base through embeddable opt-in forms, along with better conversion rates through automation which send personalized content. Their segmenting feature lets you email content to subscribers based on their interests and demographics, and it also integrates with a number of other softwares to support other additional features such as webinar services, surveys, and quizzes.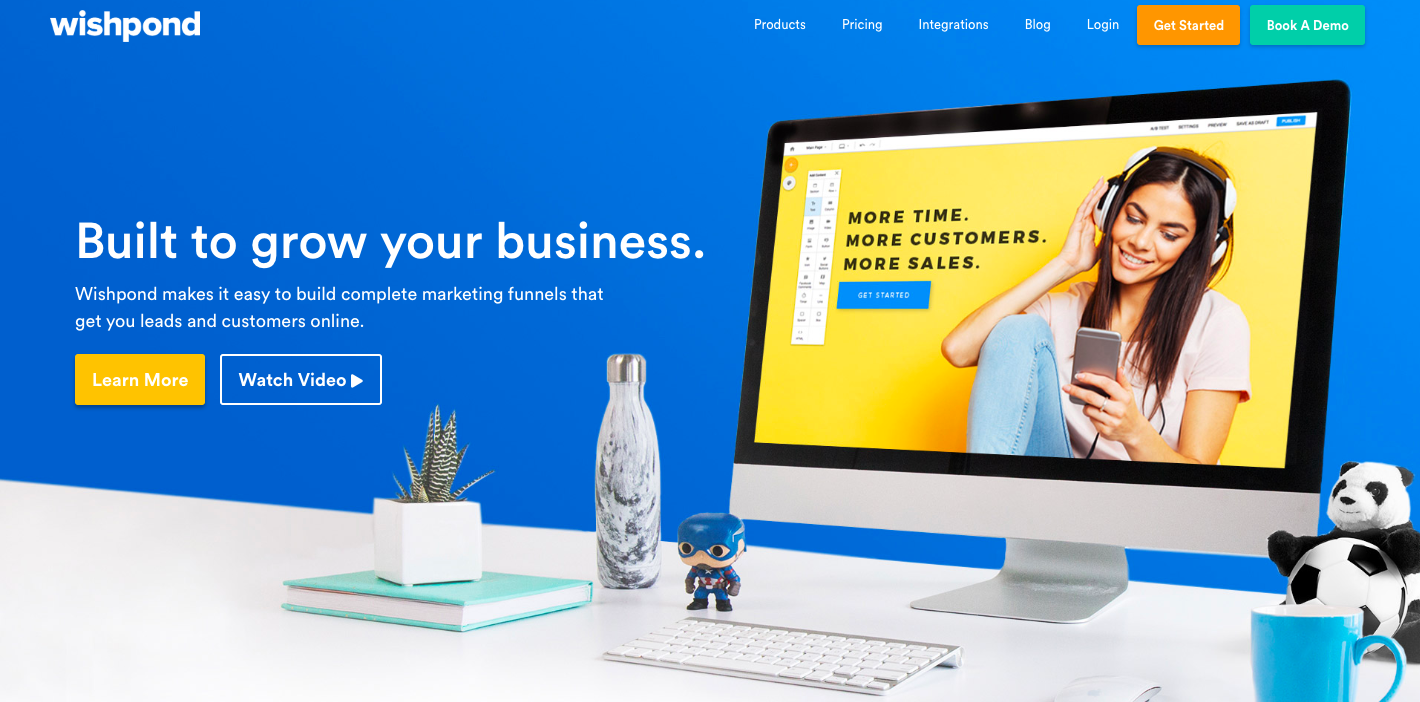 Wishpond is a tool which assists businesses in creating marketing funnels with the ultimate aim of converting leads. They offer 2 types of services: 'Do it Yourself' and 'Done for You'. The first service lets you create online contests such as sweepstakes, landing pages with predefined templates, pop-ups to convert leads, and also provides email marketing where you can create drip campaigns with the added functionality of automation. In the second service, Wishpond itself creates your entire marketing campaign, right from reaching out to prospects to delivering lead nurturing emails.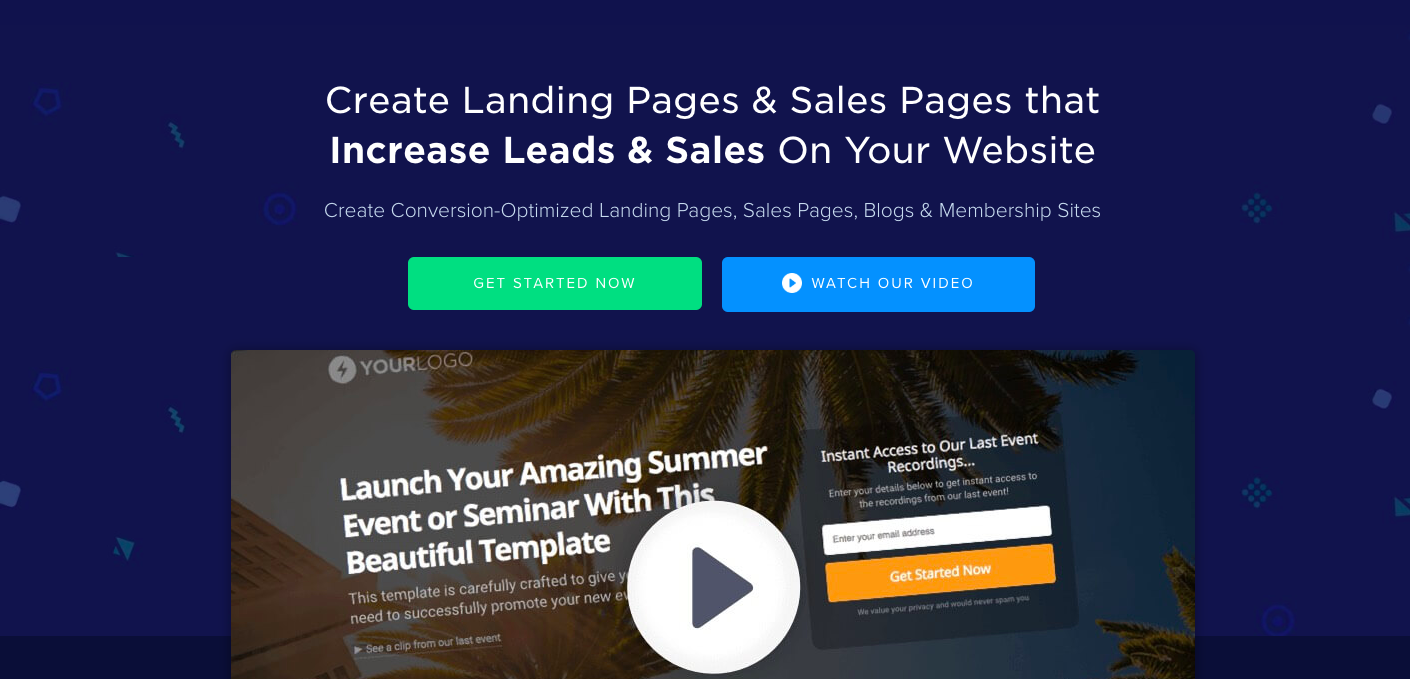 OptimizePress helps you create landing pages, sales pages, signup pages, and influencer blogs on your site which are designed to market your product or services, capture leads, and build a strong contact list. You can embed opt-in forms, choose from existing templates or customize your own, and integrate with CRM's and email marketing platforms to sync and update your data. With its Smart Theme for WordPress, your business can create a beautiful blog which is SEO optimized and designed to make you look like an influencer.
Sniply helps you engage your audience by letting you add a CTA for any online content that you share, helping you drive traffic to your website, giving you exposure and facilitating signups and event registrations. You also have the option of building custom audiences whom you want to remarket your product/service to.

CallHub is a cloud telephony company which lets reach out to your contacts and prospects through text messages and phone calls to connect with them. You can use it to generate and nurture leads, drive promotional activities, update clients about new product or service features, schedule important meetings, and create marketing surveys. CallHub also helps you create awareness among your audience about any business events you're organizing so that you can drive attendance to them. With its detailed analytics, businesses are also able to track their calling and texting campaigns to pinpoint the strengths and weaknesses of their campaigns.

Storyheap is a tool designed exclusively for your business' Snapchat and Instagram accounts. You can schedule your Insta and Snap Stories in advance from the web and also have the option of choosing an optimum time according to the app's AI. The tool's drag-and-drop interface ensures that you have a convenient experience, with in-built analytics defining what works and what doesn't.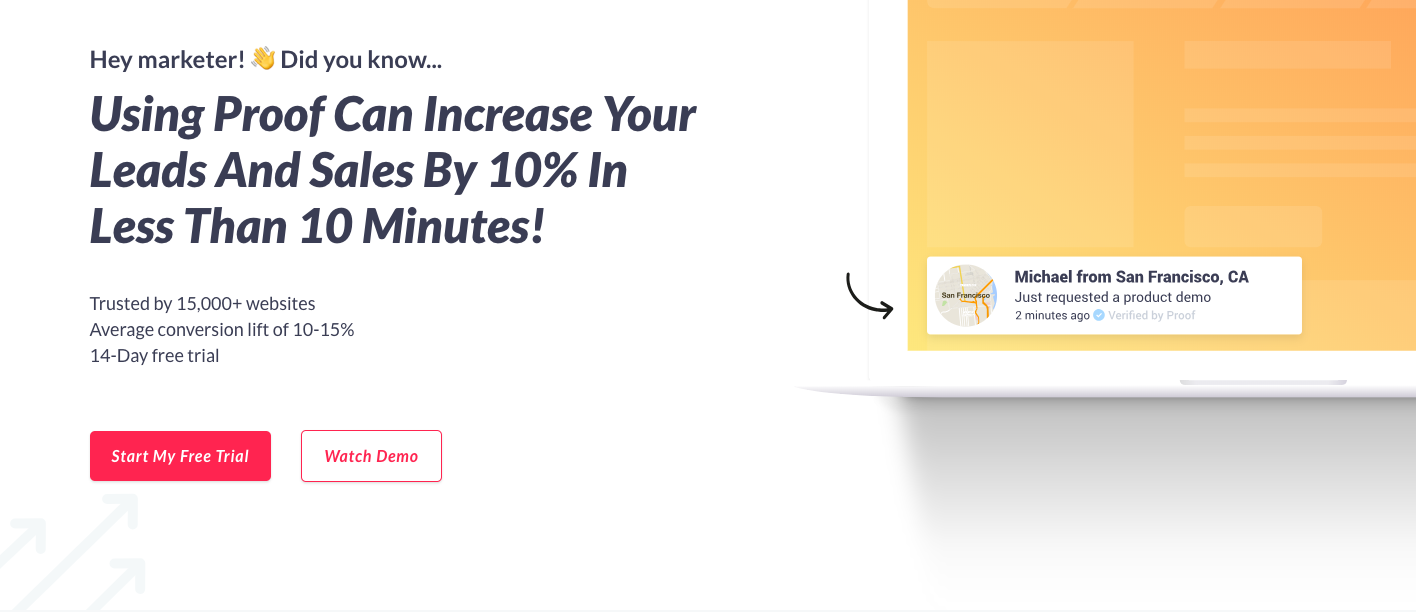 Since social proof plays a big role in influencing our buying habits, Proof helps you gain trust with your audiences and helps you increase conversions. This tool displays how many visitors have recently bought on signed up on your site, and the number of people currently active on your site. It also lets you display CTA's according to user activity and lets you view customer journeys and user flow on your site.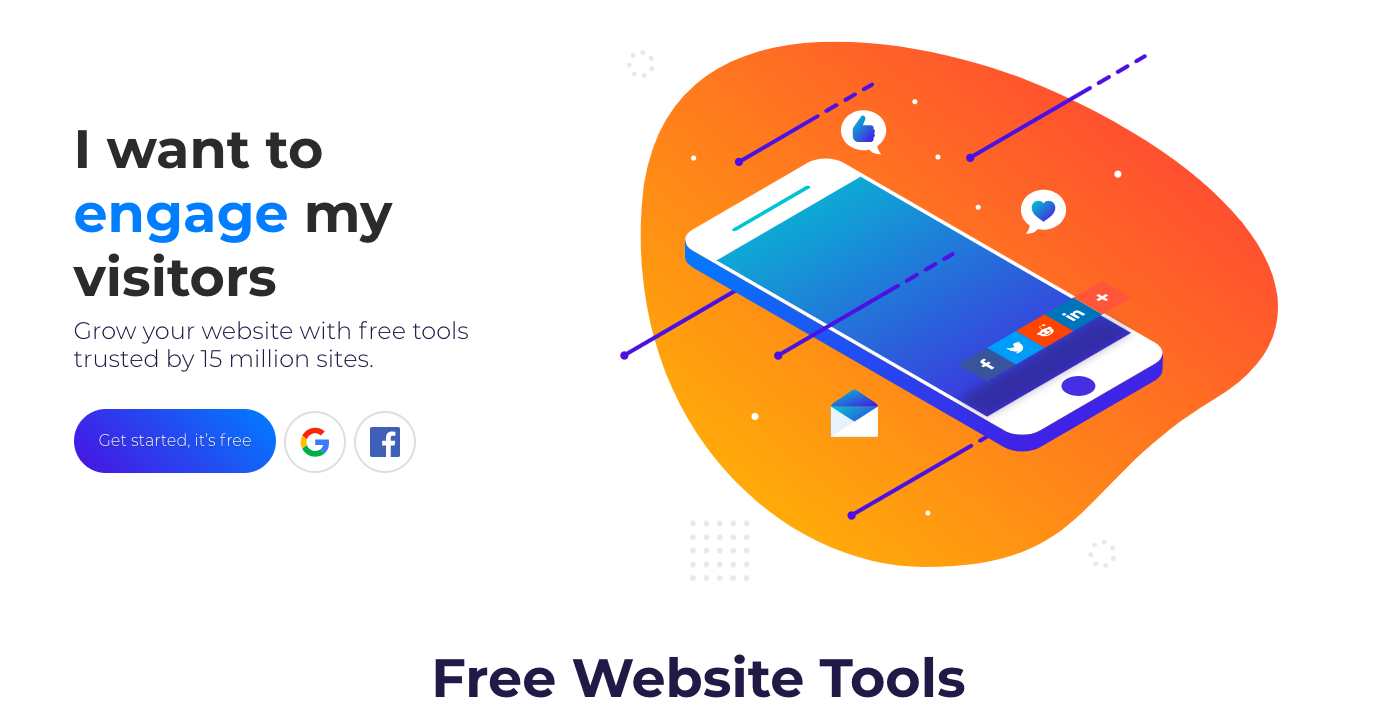 AddThis offers a bunch of free tools specifically designed to engage your visitors. Using this tool, you can implement share and follow buttons, emphasize link promotion by displaying CTA's, build email lists, and display relevant content according to reader interests.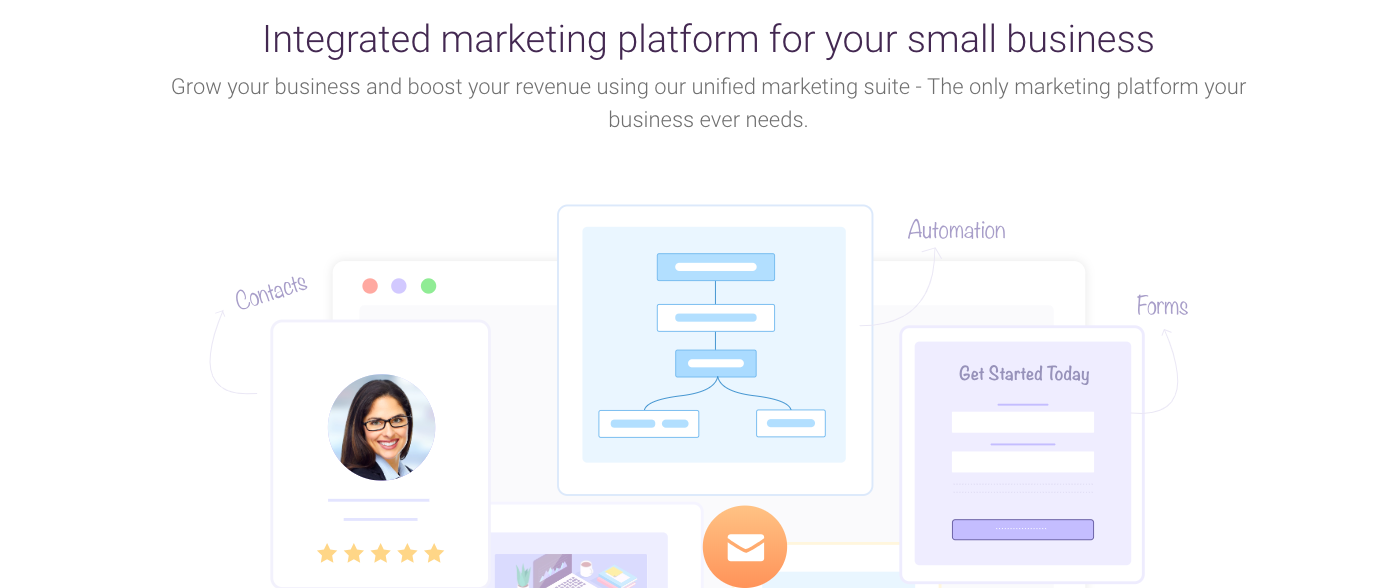 Engagebay is an integrated marketing tool which relies on automation to help small businesses save time during their marketing activities. It provides email marketing solutions (triggered by visitors' actions), helps in lead capturing through customizable forms, lets you build optimized landing pages for your marketing campaigns and automates common tasks. You also have access to detailed reports and metrics to identify your marketing strengths and weaknesses.
Other Tools
While we've listed out some of the top marketing tools for small businesses, there certainly would be others that can be included in this list. Comment below and let us know what those tools are!