Voicemail to Email might seem like a simple functionality which just lets you forward call recordings from voicemail to your email. But nonprofits find that it is a powerful tool that helps them communicate with donors.
Donors might call in to provide a credit card number, ask about tax benefits or even ask about a mailing address so they can make a gift to your organization. And sometimes, you will not be available to answer those calls.
When combined with voicemail transcripts, voicemail to email gives you an easy way to estimate and record donor interest and details when they reach your nonprofit through voicemail and get back to them quicker.
There are a ton of virtual phone providers that offer it as part of their toolset, so how do pick the right one?
Knowing is half the battle, and choosing one out of the many providers of voicemail to email isn't hard- if you know what you are looking for.
Are you a small nonprofit looking for a simple and affordable solution that gets the job done?

Are you looking for a more robust solution that integrates with other calling services?

What features do you want in addition to voicemail to email?

Do you want quality transcripts of the voicemails along with audio files?
To make it easier for you to choose, let's take a look at a few different voicemail to email providers.
Google Voice
– It's a Free Voicemail to Email tool!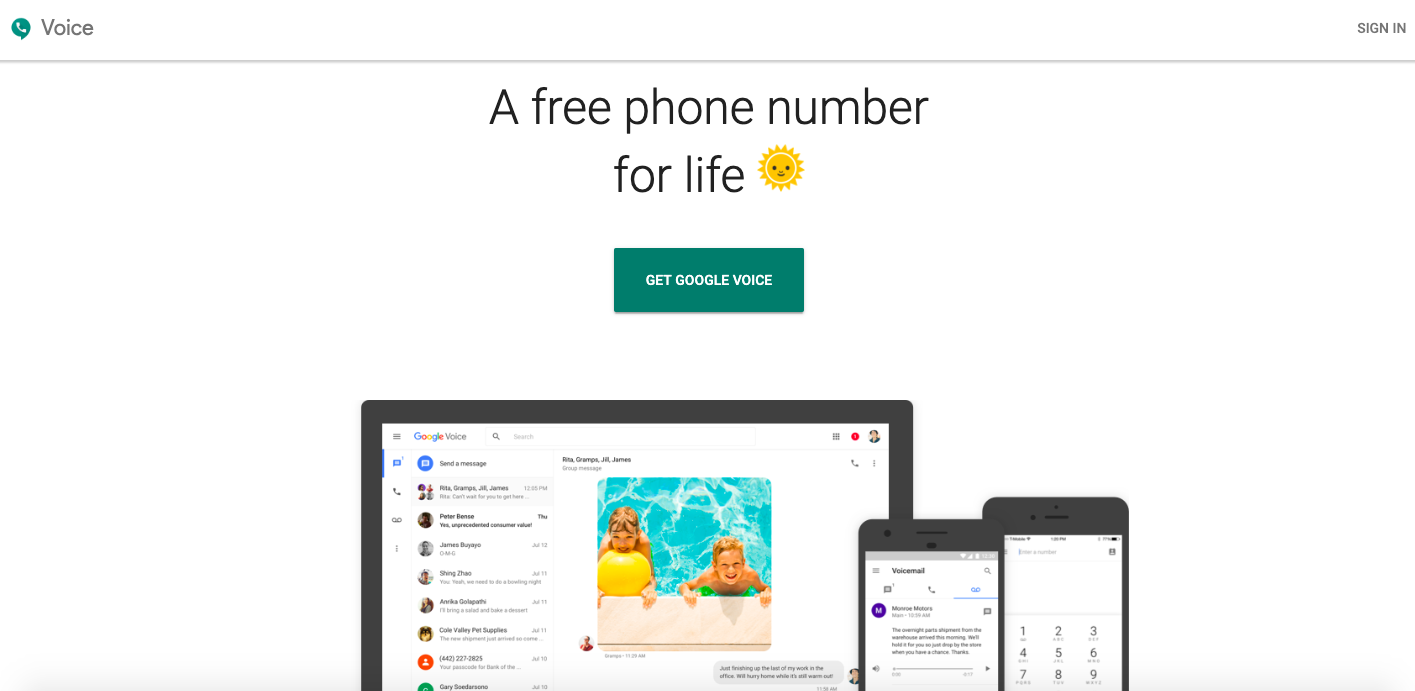 Being free is one of the main selling points for Google Voice. It lets you send voicemails to your email in addition to making and receiving calls.
You can access your voicemail recordings on the Google Voice website, by clicking on a link in your email. There is also the option of transcribing your voicemails, with a color indicator letting you know how accurate the transcription is.
Google Voice is for you if:
You are looking for a free and simple voicemail to email service.

Free calling within the US.
Google voice is not for you if you:
Don't want to pay the fee of porting an existing number ($20).

Want access to extended voice services.

Want dedicated support if something goes wrong.

Want highly accurate transcripts.

Are based outside of the US.
Pricing: Free.
Grasshopper
– With Dedicated Support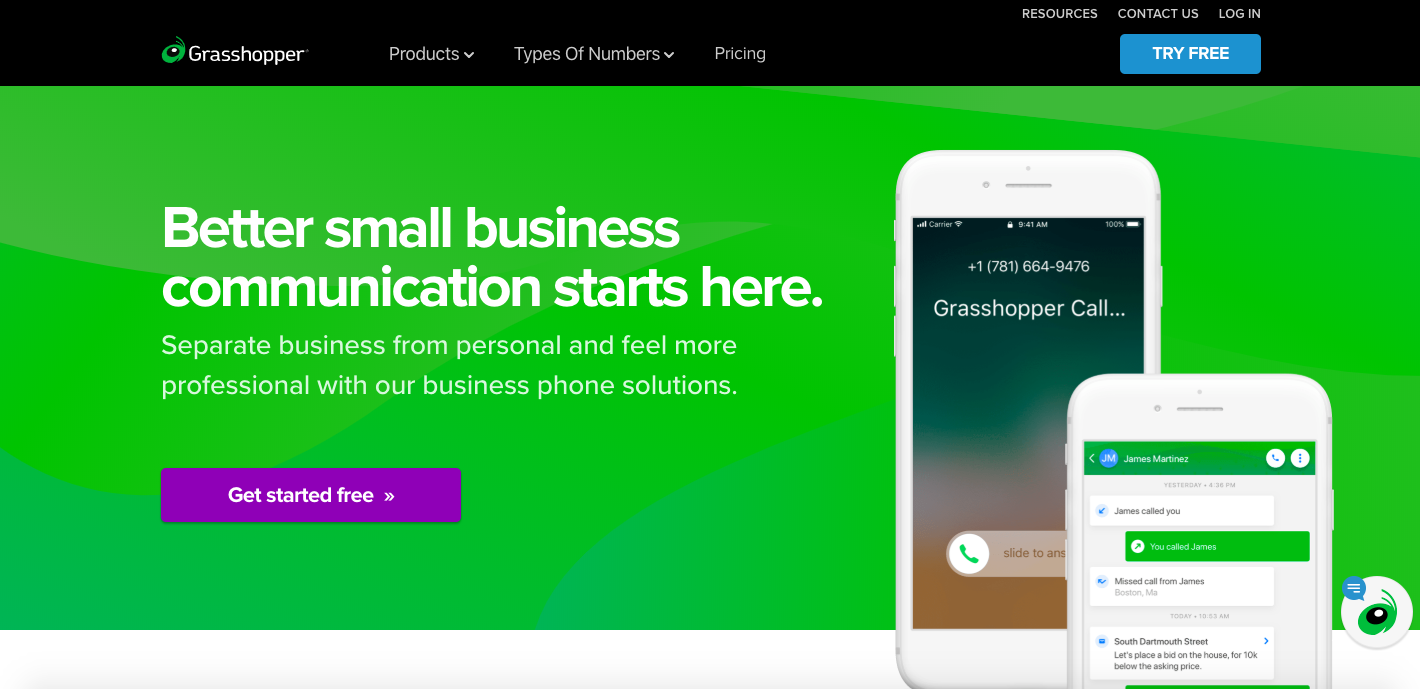 Like Google Voice, Grasshopper sends voicemails to your email inbox and automatically transcribes them. You can read the transcript and listen to the audio file from your email, all without having to login to an online portal.
Grasshopper is for you if you:
Grasshopper is not for you if you:
Are looking for a free option.

Want to record your calls.
Pricing: Starts at $26 per month.
YouMail
– With Auto-Forwarding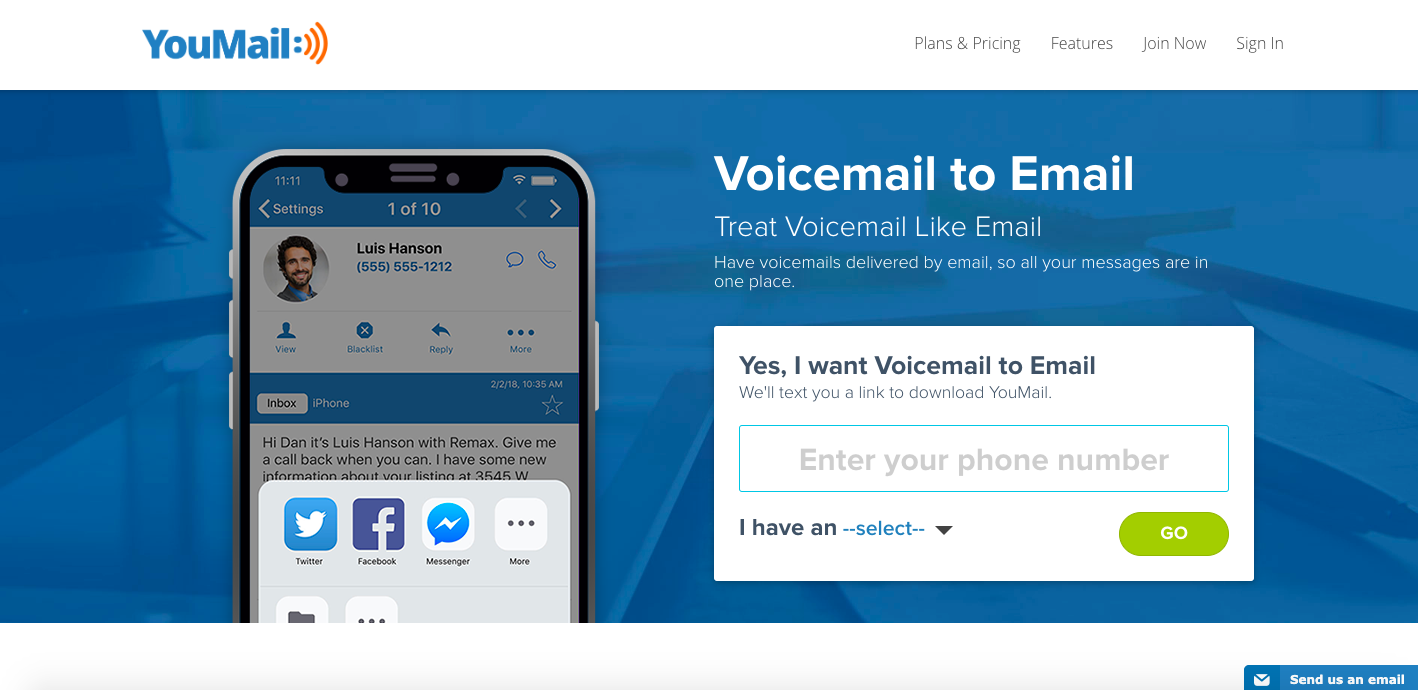 YouMail is a visual voicemail service that lets you forward voicemail to email. Automatic email forwarding lets you send a copy of your voicemail to your colleagues or assistant, in case you can't get to it on time.
You can listen to the voicemail by downloading it or clicking on a link, leading to a web app.
YouMail is for you if you:
Want auto-forwarding.

Want the flexibility of downloading voicemails or accessing them through a web app.
Youmail is not for you if you:
Want free voicemail transcriptions.

Are using an unsupported carrier.
Pricing: Starts at $5 a month.
RingCentral
– With Conference Calling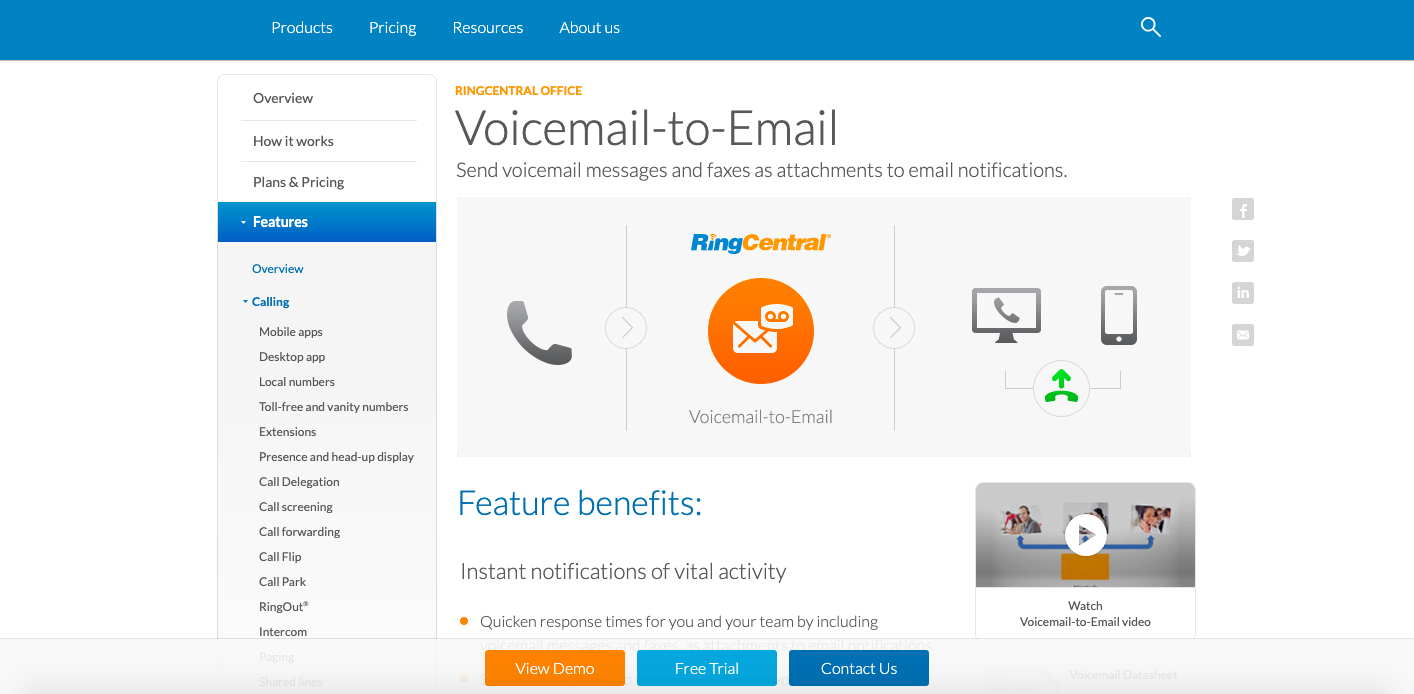 In addition to voicemail to email, RingCentral also lets you get email and text notifications for received faxes, missed calls and text messages. The ability to natively setup video conferences gives this VoIP solution an edge over others.
RingCentral is for you if you:
Want a robust VoIP phone provider

Want a video conferencing solution along with voicemail to email
RingCentral is not for you if you:
You want affordable voice to text transcription and call recording. (Only available in the Premium plan).

If you are a small to single member organization.
Pricing: Starts from $24.99.
And there you have it. A ton of options to choose from, and for you to decide which voicemail to email tool is going to work for your nonprofit.
But for every donor that does leave a voicemail, there are plenty more that give up and move on with the rest of their day.
People make calls expecting to communicate with real people and get answers in real time. They tend to get put off when that doesn't happen. Which is why you need to make sure your donor's get the personalized communications they deserve.
Text messaging is a great way to achieve that. Instead of prompting people to call into your nonprofit, ask them to send a text instead with their query. CallHub gives you the platform to run your texting campaigns, lets you talk to your donors and answer queries through SMS. You can log in to the platform on the go and make sure every donor stays engaged through a back and forth conversation.
What do you think? Are you going to try text messaging to answer donor queries or will you stick to voicemails and phone messages? Let me know at [email protected].
Featured Image Credit: Brett Jordan