More nonprofits are investing in text marketing strategies and for good reason. Text outreach, text-to-give platforms, and mobile optimized donation pages all provide effective opportunities for you to get in touch with donors and make contributing to your organization fast and easy.
However, your text outreach and fundraising campaigns don't just create visuals and structured pages by themselves. You have to actively optimize your campaign's landing pages with core engagement and design elements to improve interactivity and user experience.
Digital fundraising and marketing require an understanding of what your technology can do, what your users' expectations are, and how you can use the technology at your disposal to meet those expectations. In addition, your design choices should play to the strengths of the technology you are using. Text fundraising is efficient, quick, and simple, meaning your design choices should aim to create the quickest, most efficient, simple landing page you can.
To give your team a place to start, this guide will go over five key tips for improving and maintaining a well designed fundraising landing page for text campaigns:
Create a Simple Form
Make Your Page Interactive
Provide Recurring Giving Options
Prompt Further Engagement
Perform Regular Maintenance
These best practices revolve around user experience, focusing on how to encourage donors to complete their donations and persuade them to continue their relationship with your nonprofit. It's more cost-effective to build relationships with your current donors then spend your marketing budget on finding new ones to replace them. This means your donation form is a key point of engagement, and every point of optimization helps to form a reliable base of donors from their first interaction with your nonprofit.
1. Create a Simple Form
Text messages have a response rate of 45%, dwarfing email's 8%. But why do people respond to text messages more than emails when they have less visual space to get their message across?
It may sound like a contradiction, but the limiting factor of less text to read through is actually what encourages interaction. By restricting what you can include in your text message, you'll be forced to send the most direct, straightforward appeals possible. The lack of fluff and information to skim through makes texting and responding to texts feel more casual and, ultimately, easier, which leads to higher response rates.
Design your fundraising forms with the same principles in mind. When directed to a link through a text, consider the different forms your users will encounter as you create a short, straightforward, and simple donating experience.
As Qgiv's guide on the differences between text-to-give and text-to-donate platforms explains, "No one likes an overly long and complicated giving process—especially mobile users—and too many questions can lead to donation form abandonment. Brevity is especially important for mobile, where forms are more difficult to fill out."
Long donation forms can lead to form abandonment where users exit out of the page before completing their gift. Phones' small screens can make this problem even more pronounced, so limit your questions to the essentials for the donation in order to secure it.
2. Make Your Page Interactive
When you text someone, you expect a response. Autoresponders to text messages help move text conversations along and lead users to the resources they need. Your text fundraising pages should echo this by adding interactive elements that respond to user inputs.
For example, your text-to-give platform should be able to determine whether or not your supporter is a first time user and direct them to the correct pages based on the information they provide. Accurate responses that guide them through the donation process can also act as your first line of technical support, reducing costs and supporters calling in for help.
Different text-to-give and text marketing platforms offer unique features to prompt further engagement. Some integrate with other mobile giving applications, allowing users to participate in other giving activities such as auctions without re-entering their financial information, while others include optional pop-up windows to prompt further interaction after a donation is made.
Decide what experience you want users to have as you browse and test text-to-give platforms. Guides like this one offer both recommendations and a starting point for understanding your range of options as you explore platforms.
3. Provide Recurring Giving Options
When supporters reach your donation page, make the most of the interaction to convert them from a one-time donor to a recurring donor. Long term donor relationships have to be managed and built over time, but you start them on the right path by providing them the option to become a recurring donor without any hassle.
Marketing to donors, whether it's through emails, texting, or other means is expensive. Getting a supporter to your donation page takes multiple touchpoints and marketing campaigns, which means it's more cost-effective to encourage the ones who do reach it to keep donating.
Your mobile landing and donation pages don't have as much space as your desktop donation form, but you can still persuade donors to consider becoming recurring donors by:
Placing a check mark, button, or other obvious opt-in feature on the donation form. Integrating the option to donate regularly right into the form will inform donors about your recurring donation program as they have to view it on their way to pressing submit. Make sure the prompt is obvious so donors don't scroll past it!
Providing suggested donation tiers. Calculate potential recurring donor tiers and place them alongside suggested one-time gift options. Some donors will be persuaded into becoming a recurring donor by viewing a lower recurring gift option next to a higher one-time gift.
Prompting donors to become recurring donors after their donation. If you find your mobile page doesn't have enough space or you want to streamline your donation form as much as possible, it might be more practical to offer donors the chance to become recurring donors after their donation. Add a pop-up or additional prompt in your text chain with donors to ensure the option is never left out.
Some organizations such as churches encourage recurring giving as a matter of course. For these organizations, providing donors the option to automatically give the same amount weekly will be seen as an additional convenience.
4. Prompt Further Engagement
You might worry about annoying or overwhelming your supporters with follow-up messages, but 75% of supporters enjoy receiving texts from organizations after opting in. Your nonprofit's relationship with its supporters shouldn't end after their first donation, and sometimes they just need to be asked to be convinced to stick around.
After making a donation, you can use pop-up messages or additional automatic texts to give supporters more engagement opportunities such as:
Subscribing to your newsletter. Text marketing allows your nonprofit to condense its mission statement in an efficient, persuasive pitch. However, your supporters will likely want to learn about your organization in-depth, which can be done by alerting them about different communication channels to give them a wider perspective on your organization.
Connecting with your nonprofit on other platforms. Multi-channel outreach allows you to build relationships with your supporters by staying in regular communication. Supporters may also want to change their main communication channel. For example, a recurring donor who automatically contributes over your text-to-give platform may want to switch from text to email for additional messages.
Purchasing merchandise. After filling out a donation form, you can prompt supporters to further give by buying a t-shirt, an event ticket, or other products your nonprofit offers. You'll already have collected their financial information from their donation, allowing them to make their purchase without the hassle of data re-entry.
You can continue to communicate with your supporters via text in the hopes of earning donations, but giving your supporters more options can expand your audience. Recurring donors will want to participate in your organization in ways other than donating, and providing more opportunities can help them feel like they're part of a community.
5. Perform Regular Maintenance
Unfortunately, your pages can break. New images that aren't mobile optimized can mess with your display, links can become outdated, and videos and interactive media can stop functioning altogether. Prevent your users from encountering these problems by implementing a routine maintenance schedule.
Cornershop Creative's guide to nonprofit website maintenance recommends paying special attention to your website's:
Visual elements. As mentioned above, videos and interactive media are the most common culprits when it comes to broken content. Play and interact with this content to make sure it works on all of your pages and is optimized for mobile users. Your images can slow down your website, too. Ensure images aren't oversized and that your page's other content can load in without the images for users with slow internet connections.
Forms. Practice entering information into your mobile donation form to make sure it's in working order and that all information fields flow correctly into your database. Put yourself in your users' shoes by interacting with your text-to-give platform and navigating to your text fundraising landing page to ensure there are no errors along the way.
Security. Your website, payment processor, and text-to-give platform should all have security measures in place to protect your donors and prevent data breaches. Ask your payment processor, text-to-give service provider, and the creators of any other software you are using about their security measures. You should also help keep your own website up-to-date on security by installing new updates as they're released.
Poorly maintained landing pages don't just create a bad user experience, they can make your website seem unsafe. While text-to-give platforms are secure, some users will be nervous about entering their financial information into a new platform. Ease their fears by keeping your website up-to-date on security and presenting your website as both modern and professional.
---
While condensing your content to fit a phone screen is a fundamental part of mobile design, it's not the entire story. Creating an interactive experience that's optimized to prompt further engagement can lead to supporters continuing to contribute to your nonprofit both on and offline. Create a positive user experience that doesn't waste time, gives supporters options for further interaction, and always take steps to keep their personal information safe.
---
Author: Ira Horowitz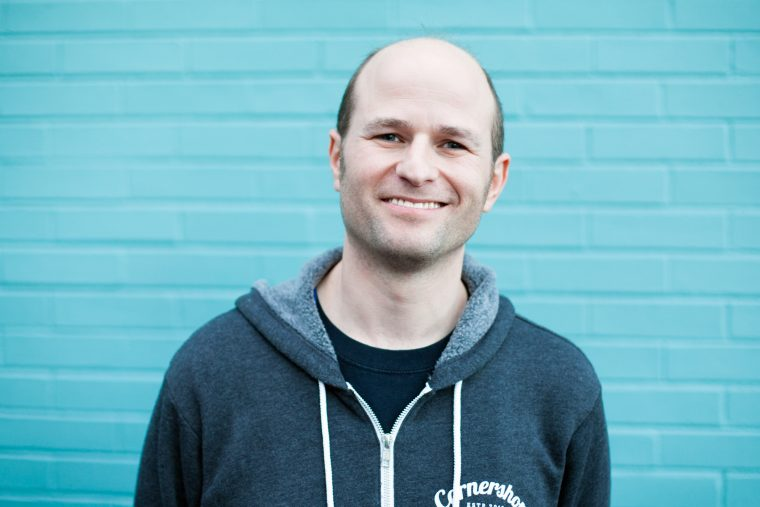 With 15 years of experience, Ira is an expert in nonprofit online communications and online fundraising. His work has resulted in increased funds and resounding supporter engagement for hundreds of organizations.