Phone Calls for GOTV: 8 Solid Strategies for your Campaign!
October 12, 2018 - 10 minutes read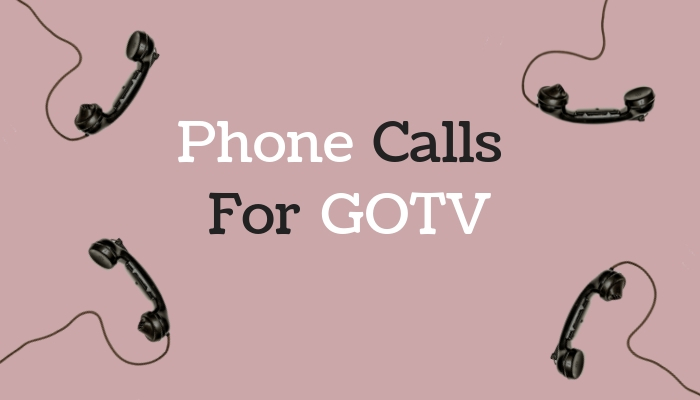 GOTV is the last step of an election campaign taking place just a few weeks before Election Day. Here, the main aim is to contact as many supporters as you can, rallying for a final push in convincing and mobilizing them to vote. While there are several means of contacting supporters, one method which is useful is making phone calls to your constituents. Whether you're a political party trying to obtain every vote possible from your potential vote bank or an advocacy organization aiming to beef up voter turnout, phone calls are effective for GOTV efforts.
With that being said, GOTV via phone calls requires for you to follow some basic rules to actually make a difference. In this article, let's look at what these guidelines are.
Plan in Advance
Although you'll make your GOTV calls only a few weeks before the elections, it's a good practice to prepare in advance. Start by recruiting volunteers who'll phone bank for you. CallHub makes it really easy for you to sign up volunteers who'll straight away join your phone banking campaign- all you need to do is embed this form on your site, and you're good to go!
To ensure they are fully prepared to make the calls, train them and practice mock calls so that they are aware of all the possible queries that might come up during the phone call. Your volunteers will also need to have knowledge regarding necessary information such as the state ID contacts require while voting, the processes regarding voting via an absentee ballot, and if a particular state allows early voting.
Keep it Personal
Being personal and having a two-way conversation can decide the efficacy of your call. As this somewhat blunt quora review and this more reliable study point out, when you decide to be personal on your call you make a stronger impression on your caller, leading to a greater tendency of them actually going out and voting. When you call, be nice and polite, and ensure that you refer to them by their name to create an element of friendliness. If you blurt out a script in a robotic voice, there's a good chance that they get put off by the monotonous voice, bringing me to my next point.
Prepare a solid script
Creating a good script helps in different ways: your volunteers are confident of what they have to say during the call while being reminded of their objectives, it helps them in talking about information which is too tedious to remember, and the message spoken is clear and consistent. Of course, there are instances where as phone banker you'll be required to deviate from it, but a script is a strong guide in your GOTV call. We've included a script below for your reference:
Sample GOTV Script
Use the Right Tools
Without exception, you'll need to make your GOTV calls to a lot of people to actually mobilize them to vote. Tools like CallHub help optimize your efforts. With a phone banking tool, you can get volunteers to target contact lists using a phone or a browser while updating data through surveys which syncs into your database. The best part is your volunteers don't even have to be in a particular location – they can call from anywhere as long as they're part of your campaign, and managers can add or remove agents according to agent availability. Depending on which stage of the GOTV campaign you're in, it makes sense to use automated dialers or manual dialers
The predictive dialer is an automated dialer that is particularly useful when elections are just a few days away and you want to reach out to as many people as possible to remind them to vote.
The power dialer (automated)helps when you're just beginning your GOTV calling campaign and want to take the effort of personalizing your calls according to your contacts.
While calls to landlines can be made through an automated dialer, calling cell phones requires your volunteers to manually dial the numbers. That's where Collective Calling comes in handy. Phone bankers can dial through their phones while collecting data on on-screen forms.
With CallHub, you can also connect with CRMs like NationBuilder, NGP Van, and The Action Network where your contact data instantly gets updated in the CRM. For instance, you can mark recipients based on whether they're going to vote or not by using survey forms while you're phone banking. These contacts then get segmented automatically according to their responses and sync back into the database. You can then call them again later to confirm if they voted or not and gauge how effective your GOTV calls were.
Decide what types of calls to make
Several states in the US allow for early voting which takes place before the actual elections, so you should make your calls at least a few weeks in advance to remind people of this, depending of course on where they live. Also, make a list of the absentee ballot request deadlines and call your constituents in advance to give the necessary information regarding the absentee ballot rules, in-person absentee voting, etc so that they are well prepared to vote in whichever way they want according to convenience.
Keep it Simple and Brief
Lastly, your conversation has to be brief. You're calling people who are busy and taking up their time, so ensure you get your points across and answer concomitant questions in minimal time. If someone is unsure or doesn't want to vote, follow the above script, but don't spend too much time trying to convince them otherwise. After all, you have a lot of calls to make as well, right!
GOTV efforts via phone call are a convenient way of convincing, reminding, and mobilizing people to cast their vote. Make use of the tips above to optimise your efforts with maximum results. Best of luck!
Tags:
campaign strategy
,
GOTV
,
Phone Banking