SIMPLEST WAY TO REACH ALL VOTERS WITH YOUR MESSAGE
Have Your Best Political Call with CallHub
We fulfill all your phone banking and political call needs.
Our Predictive dialer and Power dialer ensure efficient outreach—from voter identification to GOTV.

Seamlessly integrate with NGPVan, NationBuilder, and more.

Enjoy unlimited free agent seats, so your team can actively participate without added costs.

Free Relational Organizing to build meaningful connections.
Together, let's shape a brighter political future through the power of communication. Choose CallHub.io, your trusted partner in campaign success.
Your choice of dialers for each campaign
Predictive dialer for high-volume campaigns like GOTV, Power dialer for voter persuasion or fundraisinig and auto dialer for phone banking—CallHub lets you have a choice of dialers for all your political call needs.
Simplest way to reach all voters with your message
Schedule automated calls to voters with your pre-recorded audio message. A simple phone call at the right time can get more voters on your side than any other medium.
Scale your campaigns with the mobile app
CallHub's mobile app for political call campaigns is exclusively designed to improve your volunteers' efficiency. All they need is a smartphone to join a campaign and they can start making calls within minutes.
Automatically import voter records
You can import a voter file directly into CallHub using app integrations. CallHub integrates with popular CRMs like NationBuilder, NGP VAN, Blue State Digital, and others to let you seamlessly import voter files into CallHub and start your political call campaigns.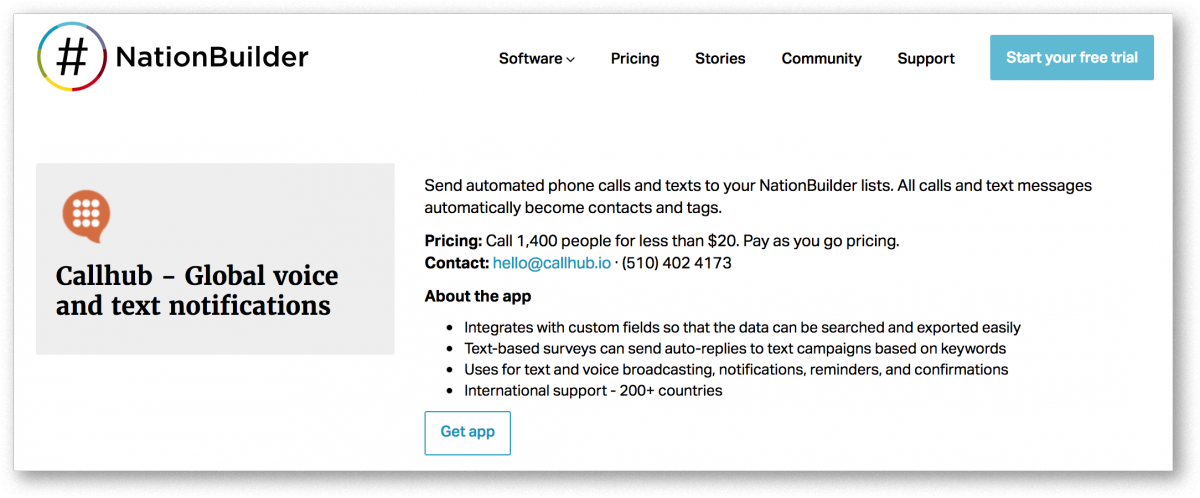 Political calling reports and analytics
Access live reporting and analytics for your political calls from the campaign dashboard. Understand how your campaign performs on different days of the week, how many voters were reached, and how they responded.

No software to download or install. All you need is a web browser.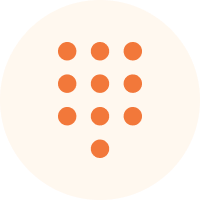 Tell people your message and let them press – 1 to transfer calls to a live representative or ask the caller to leave a message. Create custom polls and collect feedback with upto 10 digits between 0 – 9 as transfer options.
Establish a local presence for your political calling campaign by automatically changing your Caller ID to match the location of your contacts. Increase your engagement rates by upto 20%.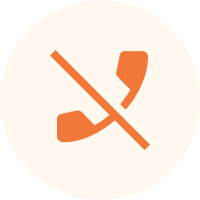 Easily enable do-not-call in your political calling campaigns. Contacts choosing do not call will be added to the DNC list and not contacted for future campaigns. You can create custom DNC lists or import your list into CallHub.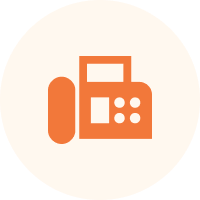 Intelligently detect answering machines and play a different recorded audio message or hang up the call when detected.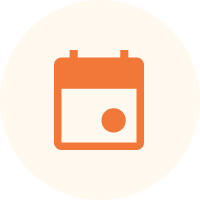 Allow busy contacts to call you back in their free time. CallHub will smartly reroute conversations to enable incoming calls without additional set up or extra agents.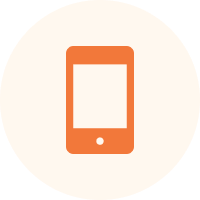 CallHub Mobile App for Agents
Launch campaigns on the move using the CallHub app on smartphones. Benefit from its user-friendly interface and streamlined onboarding process to enhance your agents' productivity, enabling them to participate in campaigns from their mobile devices.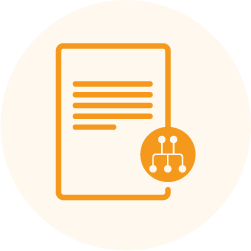 Dynamic scripts for unique conversations
Put an end to the hassle of scrolling through scripts to find the next talking point. Implement logic-based scripts that enable your agents to seamlessly navigate to the relevant script sections based on the ongoing conversation.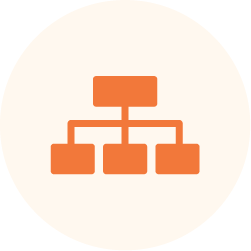 Automate Outreach with Workflows
Design comprehensive audience pathways and set up triggers to automatically send emails, texts, or make calls to contacts based on their actions. Effortlessly nurture your audience without the need for manual intervention.

Send Texts via Calling Campaigns
Send a text to your contacts with relevant links or info while you're still on the call with them. Combine the power of calling and texting on your political call campaigns.
Create your account. No credit card required.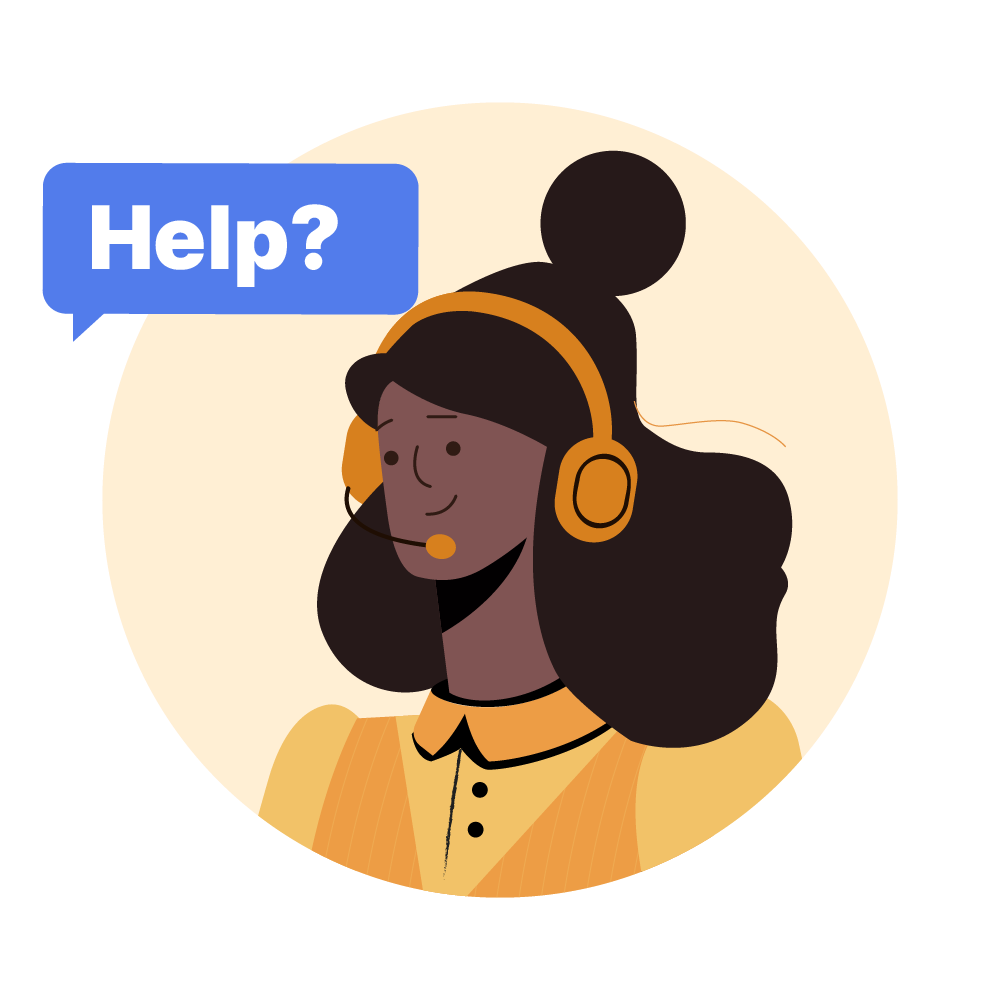 Unparalleled Support
Our support team works round the clock for you. We have a 94% customer satisfaction rate & respond to queries in less than 3 hours on average.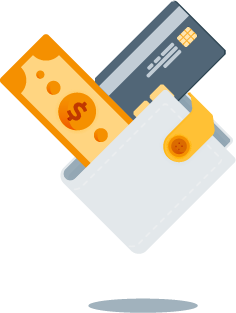 Competitive Pricing
Create an account and pay only for the calls you make or choose from different plans for discounted pricing. The most competitive call rates across the world.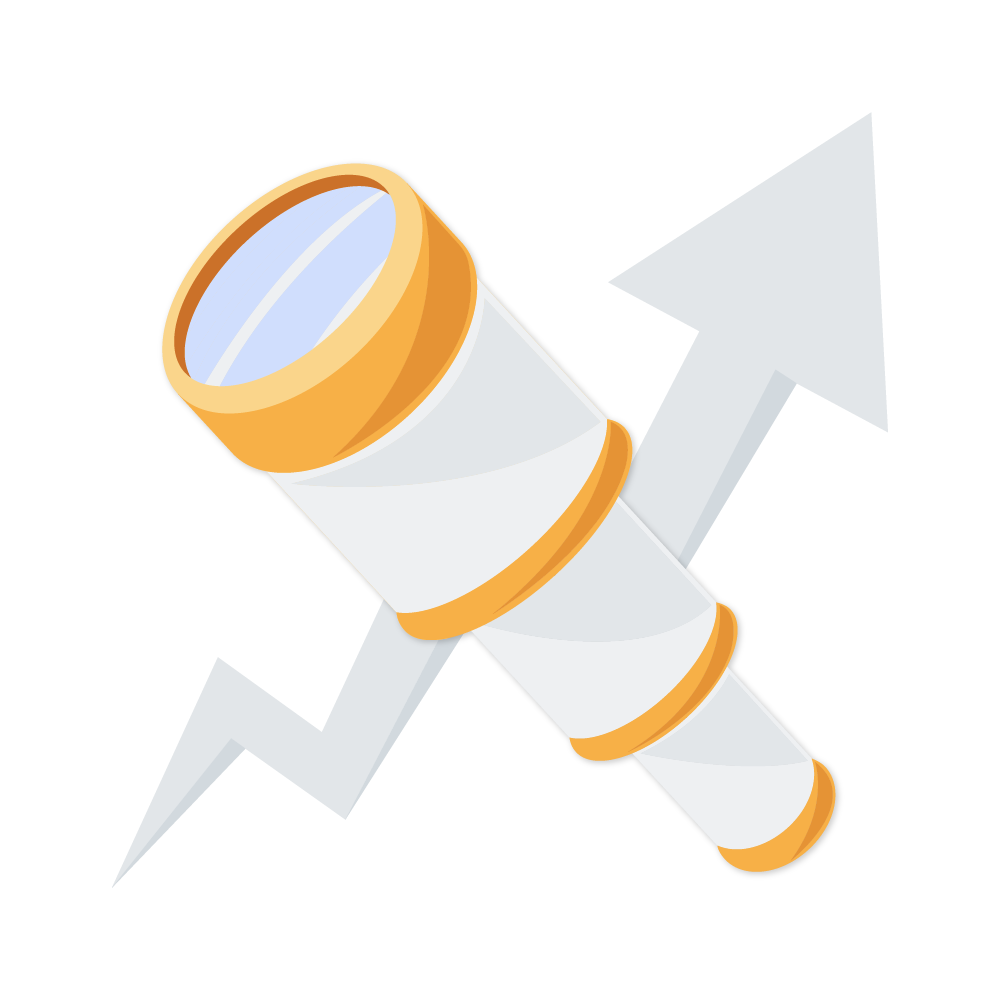 Reports & Call Analytics
Get real-time reports of your calls and agent performance. Track key metrics and inform your strategies with detailed insights.
CallHub always stays on top of the rules laid out by the Federal Communications Commission (FCC) and keeps the product up to date to ensure the highest level of compliance.
We are leading on the security front with a SOC2 certification. Learn more about our SOC2, GDPR, and ISO 12007 compliance here.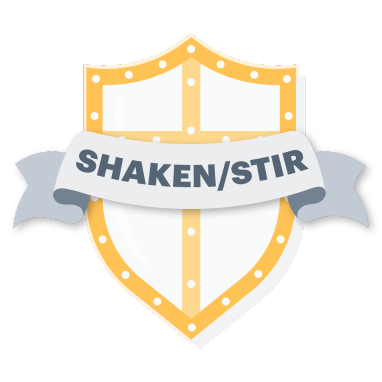 SHAKEN/STIR Compliant
CallHub is SHAKEN/STIR compliant. Get phone numbers validated to attain a 'Caller Verified' badge and improve answer rates significantly.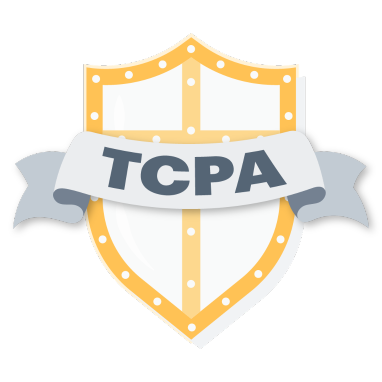 TCPA Compliant Dialers
None of our auto dialers use a random or sequential number generator making them perfectly TCPA compliant.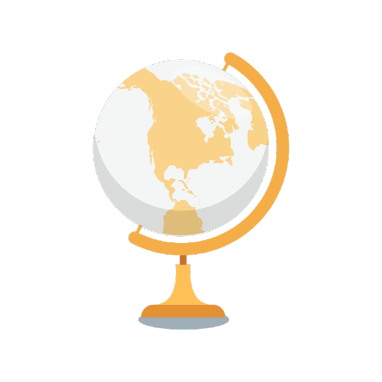 Timezone Calling
Schedule your campaigns in advance and per different time zones so no calls are made outside the defined hours.
See how organizations are using CallHub's phone banking tool to win
How Democrats Abroad helped drive 300% increase in overseas voter turnout with phone calls
Democrats Abroad created a distributed campaigning model for volunteers around the world to call more than 150,000 members spread across 190 countries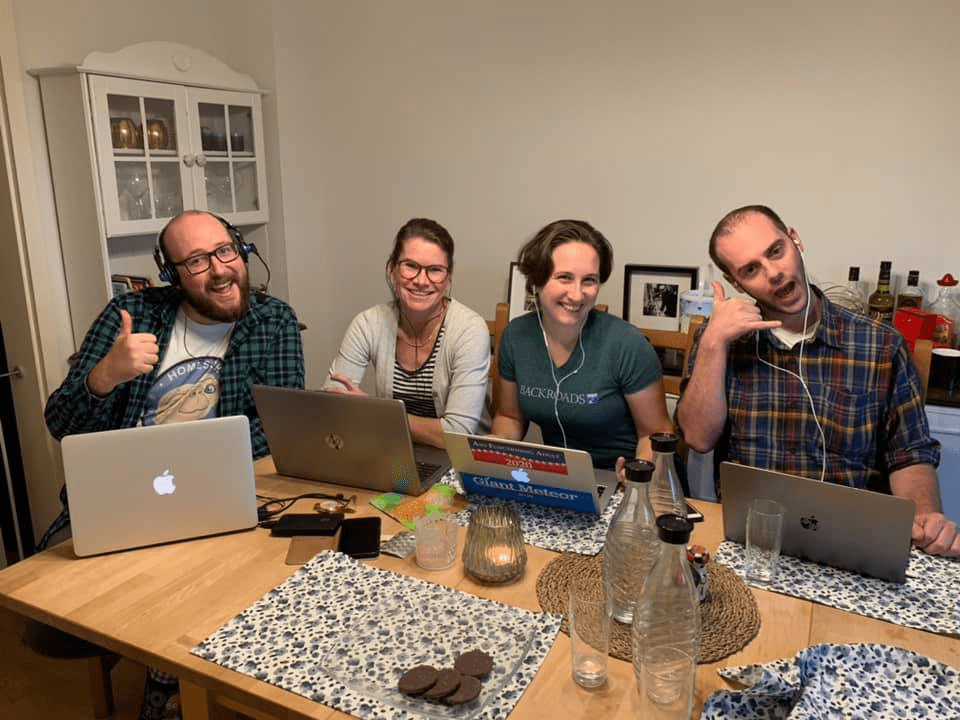 OFC personalized the calling experience and improved turnout by 70% using CallHub
Make calls that inspire action
Get started for free. No credit card required.
CallHub Platform for Political Campaigns
Peer to Peer Texting
Connect with voters over text and have two-way conversations at scale. Collect data, initiate action, and recruit volunteers with P2P text banking.
Send all initial messages at once with one click. No volunteers needed to click send repeatedly.
Reply faster with saved response templates. Add new templates as you come across more common queries.
Shorten URLs to save characters and track the clicks on the link.
Text right from your smartphone with a mobile app. Available on both iOS and Android.
GOTV & more
CallHub is the most comprehensive organizing platform for political campaigns with multiple tools for GOTV, canvassing, etc.
Run distributed campaigns with a mobile app. Let volunteers join from anywhere, anytime.
Send mass reminder texts, voice blasts, and transactional emails for GOTV.
Have in-depth conversations with voters over calls for persuasion and voter identification.
Sync data with your CRM in real time. Direct integration with NationBuilder, NGP Van, Action Network, Blackbaud, and more.