The web-based, open-source platform known as CiviCRM has created a name for itself as the Constituent Relationship Manager (CRM) of choice for non-profit, non-governmental and advocacy groups.
CiviCRM is designed to manage an expansive cluster of information about an organization's donors, members, event registrants, subscribers, grant application seekers, funders, volunteers, activists as well as collate data on voters, employees, clients, and vendors.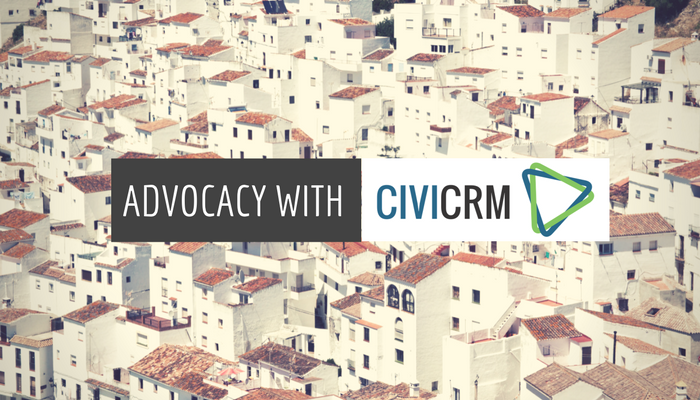 The success of an advocacy organization lies in effectively engaging its constituents. That means, managing data on thousands of people, places, and events with zero room for error.
The emergence of CRMs has allowed advocacy groups to do just that by optimising the data flow and allowing organizations to manage multiple aspects of their campaigns from a central console.
CiviCRM lets organizations break the reliance on different software combinations to get things done. Marketing automation, email automation, donation processing, spreadsheets, volunteer management, Text Broadcast and Phone banking — all functions which once required separate software are now accessible through a single platform. CiviCRM also comes with extensions which expand its scope beyond out-of-the-box functionality.
Here's what you can do with CiviCRM,
Importing Data
The first step to implementing CiviCRM is to import data spread across multiple systems such as older database platforms, spreadsheets, and email address books into the CRM. The most common way of importing data is through CSV files. You can get a CSV from most database and spreadsheet applications (e.g. OpenOffice.org Calc, Google Spreadsheets, Microsoft Excel).
Optimising Your Website
CiviCRM works together with Content Management Systems (CMS), Drupal, Joomla and WordPress making it easier for administrators and visitors to manage workflows. By using plug-ins or by directly placing code within your website, the CMS integration lets you allow visitors to carry out activities on their own, such as renewing their membership, signing up for events, requesting email updates, and donating money.
Outreach
CiviCRM provides functionality to manage all your outreach needs through E-mail, SMS, robocalls and calling campaigns. CiviMail and CallHub extend CiviCRM functionality to provide these features. You can run outreach campaigns and get detailed analytics on their progress and effectiveness.  The CiviCRM and CallHub integration ensures that you have access to all the data pertaining to your campaign from the central dashboard of your CRM. The number of calls made, SMS and e-mails sent, frequency of calls, individual caller details, are all made available to you from the central console.
Fundraising
Recording and reporting on every financial and in-kind contribution often becomes an arduous task for advocacy organizations.  With contributions coming in from a vast number of sources for multiple denominations there is a lot of room for error. CiviContribute manages to take care of that by allowing you to:
Accept donations and other financial or in-kind contributions
Process membership signups and renewals
Accept and manage events fees
Run specific fundraising campaigns
Let your supporters fundraise for you through personalized campaign pages
Quickly enter contribution and membership payments using "batches"
Export batches of financial transactions to import to your accounting software
Report and measure fundraising results and trends.
Running Campaigns
There's a good chance that your organization has more than one campaign running simultaneously. If you expect to keep track of campaign progress for each individual campaign, all those data points and reports coming into your dashboard won't do you much good unless you can segment reports and analytics for each campaign. This is where CiviCampaign works its magic by letting you link together events, mailings, activities, and contributions under one "umbrella" so that you can track the progress of all your efforts towards one programmatic goal or campaign.
CiviCampaign lets you:
Create surveys and petitions and measure responses
Make calls/robocalls, send SMS and measure responses using our Calls & SMS CIVI extension
Link activity such as donations, mailings, and events to a particular campaign
Final Thoughts
It's important to identify your goals and evaluate the needs of your organization before you go down this road. Gains in productivity, optimizations in workflow for the organization and its members, engagement with constituents; must all be taken into consideration. If your requirements align with the services that CiviCRM makes available to you, it's a safe bet to invest in the CRM.