With all the changes due to the global pandemic, considering virtual events is more critical than ever. Virtual will likely be a component of many events after COVID-19, so preparing for a hybrid strategy for your live events is a must.
Here are some strategies to consider when implementing virtual into your future live events:
Consider Your Overall Event Structure
Look for Ways to Maximize Brand Awareness
Find Ways to Broaden Attendee Networking
Continue reading to learn more.
1. Consider Your Overall Event Structure
Start with looking at your event type. Virtual can be implemented for all kinds of events be it business meetings, sales kickoffs, or conferences requiring trade show or showcase components.
But each event structure will require a unique virtual approach. We will consider some of these approaches below:
Business Meetings
For business meetings, one of the goals is to make the virtual attendees feel as though they are attending in-person.
First, you have to provide top quality video and sound recording onsite for optimum video and audio production. This should be followed by the use of high-quality video conferencing solutions such as Zoom or a reliable virtual event platform.
Virtual attendees should appear on live video and observe meeting etiquette as would be required for live events.
Ensure that you test your technology ahead of time to avoid technical hitches during the meeting. Also, advise virtual participants to also get ready for the meeting by testing their gadgets ahead.
To keep virtual attendees engaged in a business meeting, make use of interactive tools such as live chat, Q&A, etc. You can also include virtual hand-raising to know when one of the online participants is asking a question.
Sales Kick-Off (SKO)
To make the virtual component of an SKO effective, you can produce relevant video content of the training sessions and share it with your team ahead of the event.
This will give room for more interaction when the event is ongoing and save time that would have been spent on educational sessions. Online participants can be easily distracted when there is little engagement.
During the event, keep your virtual audience focused using live polls, Q&A, and gamification elements. You can create mini-competitions and reward winners with incentives.
User Conferences
A conference with trade show or showcase components requires a different virtual strategy.
For example, you can offer online attendees a virtual trade show experience by creating virtual booths where attendees can meet booth staff via videos.
As with in-person events, appointments for these e-meetings can be booked ahead of time. You can also host video product showcases or embed product videos on the platform.
Other event structures will require their own unique approach and the virtual events technology that would be required might also be different.
Livestreamed Educational Sessions
A good strategy for any event type is to include live-streaming educational sessions for the virtual audience. This includes both general sessions and breakout sessions.
For the breakout session, create virtual rooms where the online audience can connect with the live audience via video conferencing solutions and participate via chat feeds, hand-raising, and Q&A.
This means that onsite breakout rooms would also have video conferencing enabled audiovisuals.
You can also record the live sessions to make them viewable on-demand post-event. For example, in the case of an SKO, the recorded content might be useful for the current sales team as well as for future new hires.
For effectiveness, you can break the content into smaller clips that can be easily viewed and digested.
2. Look for Ways To Maximize Brand Awareness
While live events are limited to the time and space in which they are held, the virtual component of a hybrid event can extend the event's life cycle and increase its reach. Consider the following suggestions:
Try Texting and Push Communications
To increase participation at your event, you can reach out to thousands of potential participants in advance with a peer to peer texting service.
You can also use this service to take post-event surveys or run an SMS poll to ask the audience to help you decide a particular outcome, such as who the best speaker was or who should win a contest.
During and after the event, you can also send push notifications via a mobile event app to communicate with attendees. This allows you to increase engagement and receive feedback.
Livestream Event To Boost Engagement
Use a live-streaming tool that has live Q&A and chat features to replicate panel discussions, fireside chats, and live Q&A sessions. Also, ensure that you address questions and contributions from the virtual audience in real-time.
Create Options for Content Engagement
Offer a multitude of ways for people to interact with event content. People should be given the opportunity to interact with the contents of your event from wherever they are.
There are different ways you can achieve this. One option is to live-stream to your social media profiles so that more people can view, share, and engage with your brand.
You can also create virtual events communities on social media using platforms such as Facebook Groups. This can also serve as a way of storing your event's content apart from recording and storing the content in your event's library.
You can pre-record high-quality videos of in-depth educational sessions and upload them on your event platform. The uploaded videos can be distributed to participants via your event's mobile app.
This strategy can also be used for multi-track events where attendees pre-choose sessions to participate in. Content can be distributed to attendees according to their choices.
3. Find Ways to Broaden Attendee Networking
One of the most important parts of an event is networking. While this can go seamlessly for people attending in-person, creating networking opportunities for online attendees requires special consideration. Here are some suggestions:
Use a Virtual Events Platform or Mobile Event App
A virtual events platform or mobile event app can offer year-round engagement with attendees.
You can create a virtual networking environment where attendees can chat privately, exchange contact information, and schedule 1:1 meetings which can be held at a predetermined place or via video conferencing software.
Track Data on Event Connections
To know if your online networking strategy is effective, you can include a question in your post-event survey about your attendees' networking experience on your platform.
You can also use your mobile event app to track this data directly. When you get the feedback, you will find areas that require improvement for future events.
---
Author: Jordan Schwartz, President & Co-Founder, Pathable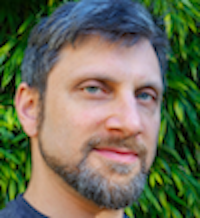 Jordan Schwartz is president and co-founder of Pathable, an event app and website platform for conferences and tradeshows. He left Microsoft in 2007 with the goal of delivering more value and better networking opportunities through a next-generation conference app. Jordan moonlights as a digital nomad, returning often to his hometown of Seattle to tend his beehives.