We've expanded the scope of phone banking results to help you turn data into action. We've added custom dispositions for better tracking of every call being made, and the CallHub – VAN integration now lets you import events directly into CallHub.
Custom Call Dispositions

Along with the default list of call dispositions available in CallHub, you can now create your own call dispositions and use it in call center campaigns.
Call dispositions let you quickly apply labels to notify the status of a call. How would it help?
Create custom dispositions like "Call back" or "Call next week"

to mark people who ask for a follow-up call

Convert Goals into Dispositions and have agents mark a call as having met a goal

Instead of just a single disposition for "Bad number" create more specific ones like "Assigned to the wrong person" or "Moved houses" or "Invalid number"

Use a custom disposition like "Send Email" or "Send text" to share more information

Add a person back to the calling queue like you'd want to do with busy numbers with "Call in 5" or "Retry" dispositions
Do more with your call center campaign results
We've added new filters to your call center results so that you can filter through tags and survey questions. You can now slice and dice the data from your calling campaigns right within CallHub to seamlessly create targeted outreach campaigns. We've written in detail about everything you can (and should) be doing with your phone banking results.
Use VAN Events in calling campaigns (NGP VAN VoteBuilder and EveryAction)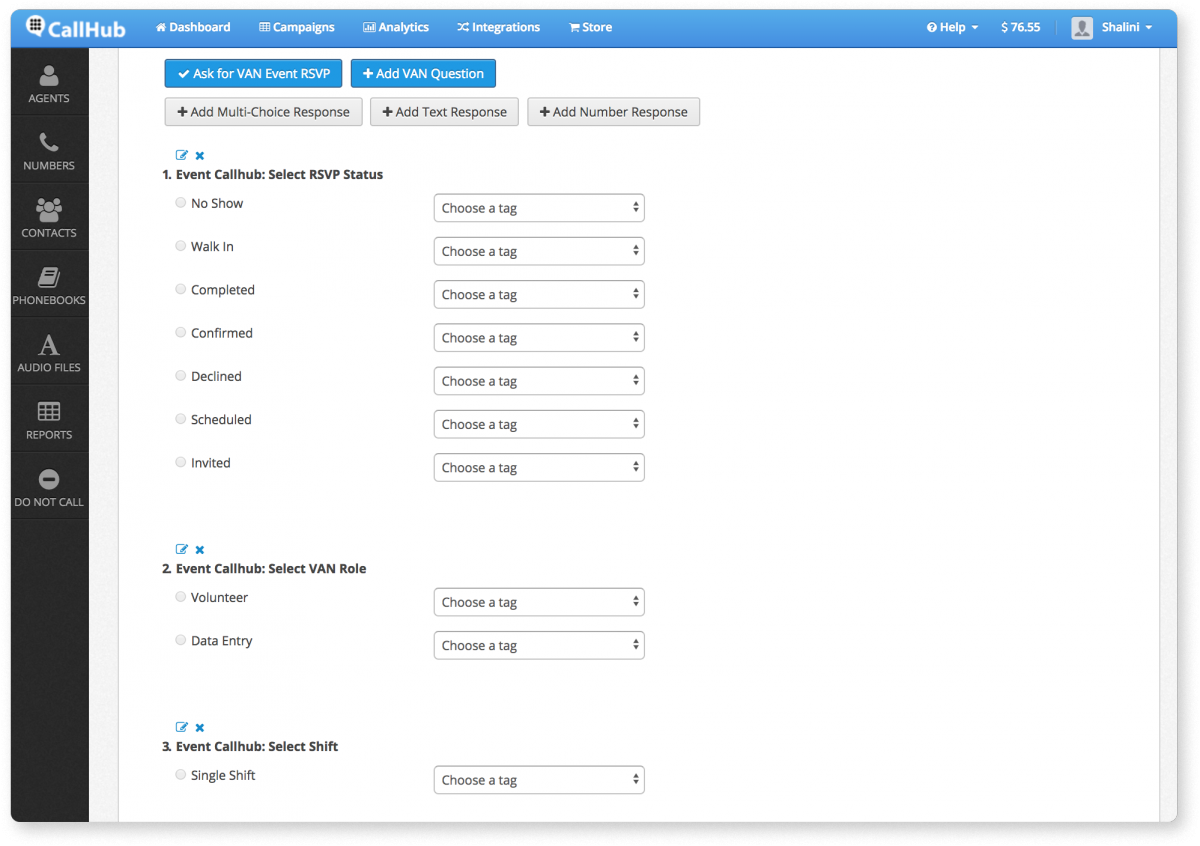 Use phone banks to invite contacts and accept their event RSVPs, recruit volunteers, assign volunteer shifts, and more for your VAN contacts. You can now use the CallHub – NGP VAN integration to add your VAN events to calling campaigns and have the data instantly flow back into NGP VAN.
See the updates in action by creating a new calling campaign. Get started.