Last week, we talked to Brian Silva, founder of National Equality Action Team (NEAT), a nonprofit organization advocating for LGBTQ+ justice. NEAT harnesses the power of grassroots volunteers to empower lesbian, gay, bisexual, transgender, and queer (LGBTQ+) people and their allies to take collective action across issues that affect the LGBTQ+ community.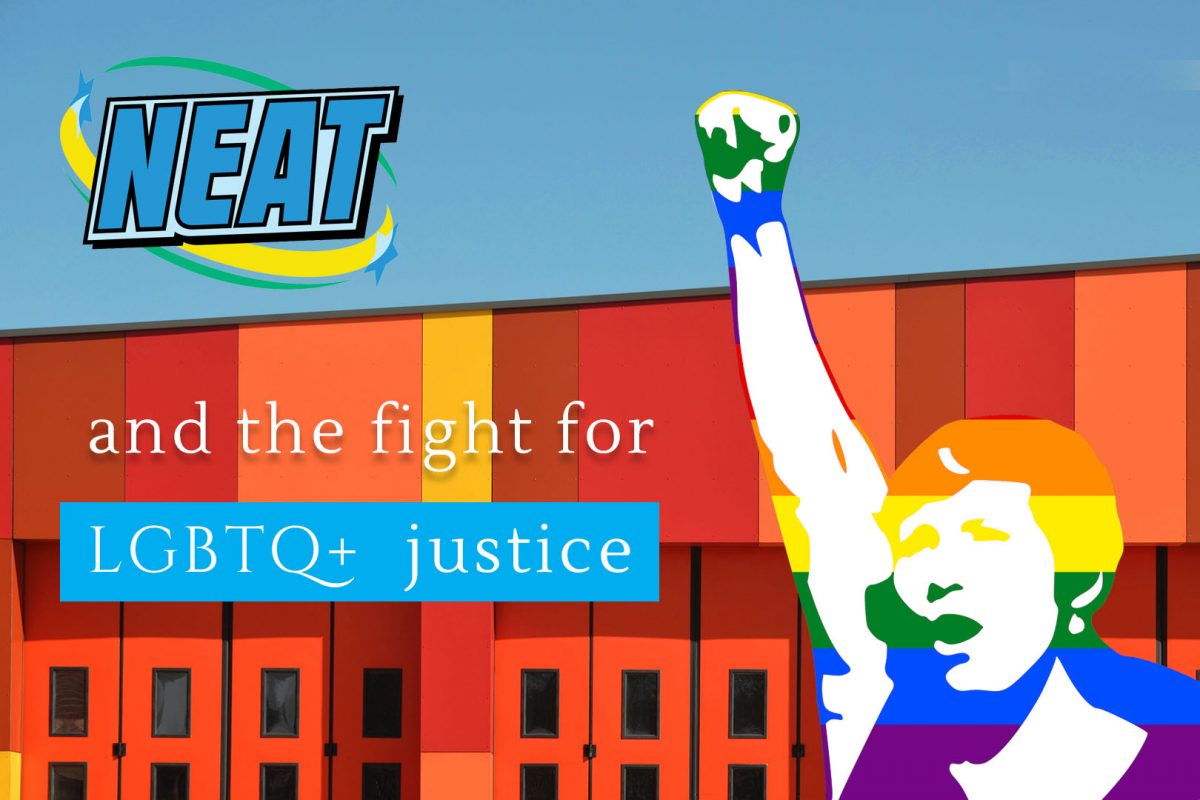 Brian talks to us about the motivations behind NEAT, the fight for LGBTQ+ justice, and his campaigning strategies for advocacy.
Life of Brian
Brian has been working on behalf of LGBTQ+ rights for over 10 years now. He started his journey back in 2008, as a phone banking volunteer, opposing California Proposition 8, the ballot measure that would have banned same-sex marriage in California. He remembers that as a resident of New York, there was little he could do to support the movement against the proposition. But calling people on their phones was something he could easily do, therein was a strategy that was exempt of geographical barriers. The power of phone calls, both as an effective medium of engagement and as a platform that disregarded geographical boundaries, was an insight that Brian would later carry over to NEAT.
The NEAT origin story
NEAT had its origins at Marriage Equality USA, starting off as a subsidiary program of MEUSA. MEUSA, one of the oldest and largest volunteer, grassroots LGBTQ+ groups in the US, aimed to build equality through civil marriage equality in every state and at the federal level. With more states passing laws legalizing same-sex marriage, people in these states were looking to lend their support to the movements in other states where same-sex marriage was still illegal.
"And so NEAT became the vehicle whereby we could harness that energy of those people to help out in the states that were still fighting to win their own marriage equality."
NEAT helped people find an outlet for advocacy by organizing volunteers, managing remote phone banks, recruiting for events, and managing door to door canvassers.
"NEAT is an organization designed to empower volunteers to take action on justice issues that affect LGBTQ+ and to do it without regard for location. Using technology and building things around remote access, it allows us to empower people in red, suburban and rural areas in the US who often don't have many opportunities for activism. But it also allows us to engage people in very blue progressive areas to use their time to volunteer to support people in other parts of the country where there are fewer resources. And one of the primary vehicles that we have to do that is our phone banking from home program which allows people to call from anywhere into campaigns where they're most needed across the country."
The campaigning style
NEATs campaigning style focuses primarily on harnessing the energy of remote volunteers to create community engagement and awareness on issues related to LGBTQ+ justice. The organization uses phone banking as its primary engagement channel with on-the-ground canvassing as a secondary channel.
Phone banking campaigns by NEAT volunteers generally fall under four categories:
"There are campaigns where we are doing patch through calls, meaning when we find people that support an issue, we can transfer them at their request to leave a message with their local elected official to let them know how they feel."
Depending on the quality of the list, volunteers can transfer over ten voters per hour.
(2) Awareness campaigns
"We do education campaigns where we're talking to people about issues and answering their questions and providing information."
(3) Get Out The Vote calls
"We do Get Out The Vote, which involves calling people before election day, reminding them to make sure that they are voting that day, making sure they know where their polling place is."
(4) Volunteer recruitment calls
These calls aim to find interested persons willing to phone bank, attend events, or engage in canvassing activities for NEAT and partner organizations.
Field Canvassing
As part of field canvassing efforts, NEAT helps bring people from neighboring states and communities into another community to do canvassing work. NEAT has also developed a program to support local grassroots organizations and organizers around the country through training and micro-grants.
Going out on its own
In 2017, NEAT spun off into its own organization with Brian at the helm. Armed with 20 years of knowledge in the campaigning space, NEAT is taking its lessons to fight more battles against injustice.
Brian attributes the success of NEAT to the relationships that it built over the years, with volunteers as well as with every voter they engage with.
"Volunteer recruitment is all about building relationships. You know, volunteers obviously find your organization because they care about the topic but they stay because they feel appreciated, they feel like they're part of something bigger, they feel like they're part of the family."
---
For more information on how to connect voters with decision makers, visit the patch-through calling page. To support NEAT with their advocacy efforts, get in touch through their website www.theneat.org