The pandemic heavily impacted the fundraising landscape and has made it incredibly challenging for organizations to maintain momentum. Because of these unprecedented challenges, nonprofit professionals have been working even harder to secure fundraising dollars and keep donors invested in their mission. Some tried and proved donor engagement tips can help get your nonprofit organization back on track.
As you continue refining your fundraising strategies to account for the current economic challenges, be sure to incorporate these ideas that prioritize the donor experience:
Choose engaging fundraising ideas.
Take advantage of matching gifts.
Adjust communications to target younger generations and engage donors.
During this coronavirus-fueled uncertainty, it's time to shift your donor engagement strategies into overdrive by offering valuable and intriguing experiences that will stick with donors after the dust settles. Let's dive into these professional tips so that your team can effectively sustain operations.

Donor Engagement Tip #1: Choose engaging fundraising ideas.
Let's face it: hosting the same fundraising campaigns isn't engaging for your team or your donors. If you want to motivate donors and boost fundraising dollars, you'll need to get creative.
Unique fundraising ideas come in all shapes and sizes, but the most successful ones pull your donors' interests into the mix and encourage them to get directly involved. Our top suggestion? Host a shoe drive fundraiser!
Shoe drive fundraisers work to engage donors for several reasons.
For one, being stuck at home has many people motivated to make some home improvements, like cleaning out their closets.
Plus, with the financial constraints that many individuals are facing right now, advocates can donate without spending a single penny. They may not be your major donors, but they will still be significant contributors.
Best of all, these fundraisers are easy to set up and even easier for supporters to contribute to while adhering to social distancing guidelines!
That being said, let's take a look at just how simple it is to get up and running with a shoe drive fundraiser:
Partner with a shoe drive fundraising coordinator.
The partner will provide shoe collection materials to place around your community.
Call on your supporters to donate their gently worn, used and new shoes.
Notify the fundraising partner, who will then pick up the shoes (contact-free!).
You May Also Like: Donor Database Best Practices To Care For Your Data Like You Care For Your Donors.

Setting Your Shoe Drive Fundraiser up for Success
As with any fundraising campaign, there are several tactics to keep in mind to engage donors. So that you can gain traction and effectively spread the word, let's walk through a handful of best practices:
Send a text blast. Studies show that text messages have a 98% open rate and a much higher CTR than other communication channels. Sending a mass text about your fundraiser will ensure the most people possible hear about it and get involved. Texting can acquire new donors. Learn how to set your text blast up for success with this guide.
Rely on social sharing. People are much more likely to engage online if someone they trust (e.g., a friend or family member) is advocating for your mission, even if they're unfamiliar with your work. Because of this, you'll want to encourage your supporters or major donors to share your campaign announcements online. Ask them to invite donors to contribute or attend your events.
Pair it with a virtual event for major gift donors. Not only are shoe drive fundraisers engaging, but they're great for pairing with other campaigns like a virtual 5K. Pair it up with your shoe drive fundraiser by offering to reduce the entry fee in exchange for a pair of gently worn, used or new shoes. Check out similar sports fundraising ideas from Funds2Orgs to pair with your shoe drive fundraiser to get your supporters out of the house and active.
Donors don't want to participate in the same campaigns over and over again. New and engaging ideas will keep them coming back to discover what your nonprofit has in store for them next.
Engaging campaigns like shoe drive fundraisers will not only set your fundraising efforts apart from other organizations, but they'll stand out from your past campaigns!
Read Next: 7 Strategies That Will Boost Donor Engagement

Donor Engagement Tip #2: Take advantage of matching gifts.
Corporate philanthropy could offer a significant revenue opportunity for nonprofits. Matching gifts, a specific type of corporate giving, represent one of the most powerful engagement and revenue opportunities by quickly expanding the donations you're already receiving.
All your donors need to do is determine their eligibility for their employers' program and submit the appropriate form. Just like that, they'll effectively multiply their contributions and make a much larger impact on your cause. To take advantage of these opportunities, you'll want to implement some best practices, such as:
Educate your team. Make sure everyone has a basic knowledge of matching gifts, starting with your staff. Then, if your organization has the resources to do so, appoint a matching gift coordinator who can take charge of promoting matching gifts and answering donors' questions.
Conduct thorough prospect research. A simple screening can reveal information that pinpoints valuable matching gift opportunities. Be on the lookout for donor data such as employer information, past giving patterns, and business affiliations to determine who might be eligible.
Actively market the opportunity. You can't expect anyone to submit their match requests if they never hear about it! Expand your strategy to include all communications from social media to direct mail. You may even consider incorporating peer-to-peer texting, because initiating one-on-one conversations invites new donors to ask your team any questions directly.
Matching gifts enable you to reap the benefits of twice the donations, while donors can feel good knowing they made double the impact with their gift. After all, who wouldn't want to multiply their contributions without reaching back into their wallets? To take full advantage of these corporate giving programs, take a look at 360MatchPro's complete guide to matching gifts.

Donor Engagement Tip #3: Adjust your communications to target younger generations.
Too often, nonprofits directly target their fundraising tactics toward Gen X and Baby Boomers, despite the ever-growing importance of the two younger generations: Millennials and Gen Z.
These younger generations have different passions, motivations, and ideologies than older generations.
Because of this, you'll need to adjust your approach when communicating with them.
It's important to note that poor communication will likely lead to lost support and loss of recurring donors. In fact, one survey found that 18% of lapsed donors indicated that they stopped supporting a nonprofit due to poor communication, according to this donor retention statistics page.
By proactively adapting your nonprofit communications and engaging these younger generations now when they don't have large sums to donate, they'll likely remember you a few years down the road when they do have a substantial amount of disposable income. Here are a few key ways to make them feel valued:
Connect through mobile technology. Since 99% of individuals 18 to 49 own a cellphone, you'd be remiss if you didn't incorporate texting into your outreach strategies. Send personalized texts to your donors with helpful reminders, virtual event invites, and more, and they'll be much more likely to take action. Use donor data to understand what engages them better and personalize conversations accordingly.
Show your work's impact. Younger generations are increasingly distrustful of traditional institutions, making them less likely to trust that their contributions will be put to good use without seeing proof. To keep recurring donors from churning, demonstrate the value of your work by offering a compilation of success stories, statistics, and photos of your team in action.
Encourage involvement. Another way to get these individuals on board and identifying engagement opportunities is by offering channels through which they can become personally involved with your organization, like volunteer opportunities. This way, they have a clear, firsthand understanding of your team's work. Establishing trust in this manner can serve as the foundation of a thriving, lifelong relationship.
Diversifying your donor base is an incredibly smart way to sustain operations and grow your nonprofit. While these younger donors might not be able to contribute major gifts today, cultivating that relationship now will pay off down the line.
---
With the current economic climate, missing out on crucial support and fundraising dollars is not an option.
By implementing these three essential tips in your fundraising strategy, you'll effectively make your nonprofit stand out from the rest and keep donors motivated. Soon, you'll foster deep, committed connections with a diverse group of supporters who are fully engaged with your mission and will do their part to help you succeed. Best of luck!
---
Author: Wayne Elsey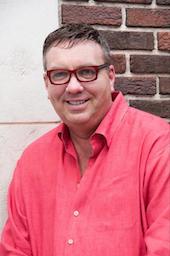 Wayne Elsey is the founder and CEO of Elsey Enterprises (EE) and a member of the Forbes Business Development Council. Among his various independent brands, he is also the founder and CEO of Funds2Orgs, which is a social enterprise that helps schools, churches, nonprofits, individuals and other organizations raise funds while helping to support micro-enterprise (small business) opportunities in developing nations.