1 in 3 adults in the workforce are in the age group of 18 to34, making millennials the largest generation today.
Although the older generation is very much a part of the nonprofit world, the philanthropic landscape is being reshaped by these youngsters.
As a whole, this generation is more technology savvy, and have different giving behavior than their predecessors.
For the nonprofits, it means adapting their fundraising strategies to keep up with them, and to encourage them to give more.
A donor management software is an excellent example. It helps nonprofits give importance to each section of donors, including millennials. But are they using this to the maximum benefit?
Are donors being segregated to and attended to with the help of well developed systems?
This post will help you get started in answering those questions. Here are a few ways to retain existing young donors and also gain more of them.
Begin with results
The young generation is attracted to and convinced by visible results. They are also very visual beings, who would sooner get information from an image or a video.
For your fundraising efforts, this means two things:
a) Show them the impact first
Instead of just asking them to donate, you must first show them what big impact their donation is going to bring about. Nonprofits can showcase the school that is going to be built with the donation money, or the children that will go to that school, all in the form of pictures or videos. It can also be the image of a homeless man who will get his next dinner because of the money coming in through your campaign.
b) Make the headlines powerful
Mostly because of the short attention span that they have, organizations have to be clear on the first image of what is being shown to them, the punchline has to be attractive.

The above image by Unicef is the perfect example. It shows the impact of what a small amount – $2.50 can do, while having interesting visuals.
You May Also Like: 50% of Donors Don't Return – Donor Retention Strategies to Reduce Churn.
Grab attention
The millennials and young donors of today suffer from an information overload. It was estimated that by 2020, 1.7MB of data will be generated every second for every person on earth.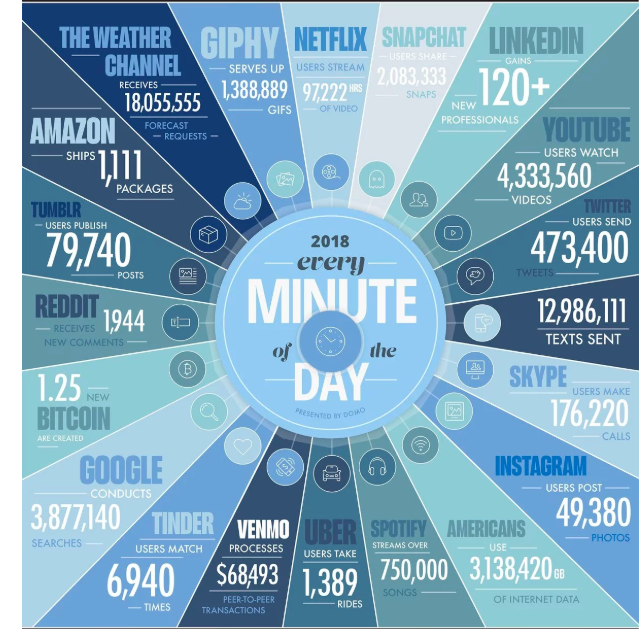 To reach your target audience, you have to cut through the noise and make your organization stand out.
a) Use channels they frequent
Know your nonprofit organization's target audience. Find out where their attention goes, how much they spend time on what channel, and what kind of content they consume. Social media is an obvious channel. However, you can further narrow that down to either Instagram or Youtube, simply by looking at your donor engagement metrics.
b) Ask them for suggestions
Your presence across various channels and engagement efforts will get your audience's attention. However, to truly stand out, you can approach them for suggestions (on fundraising). This has two advantages. First, it will give you more ideas to execute for your organization. Secondly, it will also help you understand your audience better and thus connect better with them.
You May Also Like: The Donor Management Process: The Secret To Building Unreserved Donor Loyalty.
Invest in good fundraising tools
Every donor will interact with your organization differently. To ensure that you reach them with targeted and relevant messaging, you will need excellent tools!
a) Donor management software
As we have mentioned above, an excellent donor management software could be the first step in retaining young donors. For example, a tool like the GiveCentral's management software enables you to keep proper track of all donor data records. This can help in segmenting your donors to send targeted information.
b) Communication tools
Some donor management tools do combine communication along with data tracking. For instance, GiveCentral allows you to send customized messages and emails. However, to truly make the communicaiton personal, you need more channels – like texts and phone calls. Having a call center software or a mass texting tool (or CallHub, that combines both), can help.
Integrating your donor management software and your communication tool helps you communicate better. In this way, your existing donors can be made to feel special and the bond would only get stronger.
Related reading: Texting for donor retention
Go mobile first
It is no secret that the young donors are quite mobile savvy. 93% of millennials and 90% of Gen Xers (the major segments that form the 'young donor' pool), own a smart phone. Your nonprofit fundraising strategy should be crafted with that in mind.
a) Responsive web design
Assuming that your nonprofit already has a website, it is ideal to make sure that the website can be accessed on different devices. In short, optimize your website for multiple platforms. Make your website attractive and ensure that the load time is reasonable on each device, as your audience is always on the go.
b) Mobile-friendly giving options
Apart from having your donation form mobile-friendly, it is also important to consider mobile giving options. Text-to-give or text-to-donate are both excellent methods to consider. By enabling your audience to pay directly via their cell phones and not switch screens, you can notably boost your conversion rates.
Read Next: Everyday Strategies for Small Donor Retention You Need To Follow
Host fun events
The contribution that younger donors and volunteers can bring to the table is often underestimated and it goes unnoticed multiple times. Young people are mistakenly believed to be apathetic or uninterested in most things. Nothing can be further from the truth.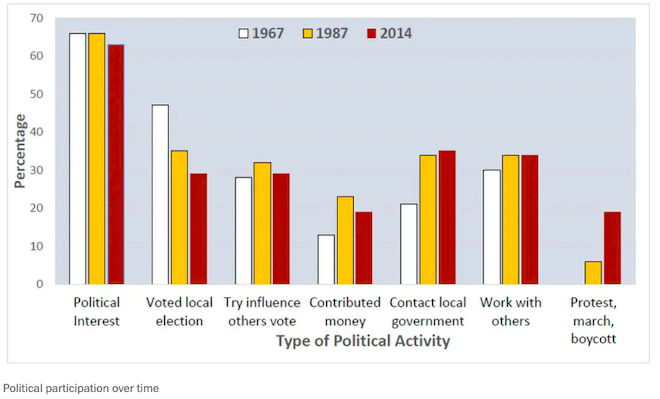 Millennials and Gen Xers are a lot more interested to 'act' than their previous generation. That means, they are perfect for fundraising events.
a) Build a community around your cause
Take the initiative to host unique and fun events. Research and come up with events that involve causes and activities that are close relatable to them, an event that is close to their heart. Bringing in like minded people together helps you channelize their enthusiasm to form a community.
Related Reading: Donor Recognition: Best Practices to Nurture Donor Relationship
b) Ask them to give time, if not money
Not all young people have the money to contribute to your cause. However, once you bring them together with events, you can encourage them to become volunteers for your cause. Thanks to the energy and 'vibe' you create during events, they would be more than excited to volunteer at your events.
Keep it simple
When things are too complicated in nature, it makes younger donors and millennials turn away. Therefore, be simple and straightforward with the message that your nonprofit organization gives out. Sometimes a simple video is enough to let the other person understand the positioning and essence of your organization. Make sure that your communication involves a lot of simple social media activities for donor engagement.
Evaluate the current circumstance at which your nonprofit stands and decide accordingly. Your organization may be in need of a donor management software or may be a better plan to deal with the digital natives. Determine your goals and take the call for the betterment of your nonprofit.
Author: Vish Vass, Senior VP and Managing Director, Give Central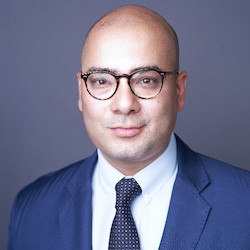 I believe in helping to perfect the act of giving. In the process of helping nonprofits fulfill their mission through the power of GiveCentral, I've had immense learning that I would love to share with my fellow professionals. Modernizing nonprofit fundraising with the use of technology is my core focus, blending with the trend helps in bringing about the necessary growth.