Whether they're scrolling, checking, liking, tweeting, or shopping, people are constantly on their phones. As nonprofits, you know one of the most important rules of engaging donors is to meet them where they are.
That is why texting is essential today's virtual fundraising landscape. The potential to donate and interact with your cause is right in your supporters' pockets! In other words, this channel meets donors where they are, through a platform that they use daily.
Let's walk through a few ways we've seen nonprofits effectively use texting and mobile notifications to find success with virtual fundraising, including:
Spreading the Word
Keeping Participants Up to Date
Raising Donations via Text-to-Give
Spreading the Word
Peer-to-peer texting is a tool that lets organizations send text messages out to a large list of donors while still maintaining a personal feel. Volunteers and team members are assigned a batch of numbers and engage in one-on-one conversations, mobilizing your cause and achieving personalization at scale.
The goal of peer-to-peer texting is to nurture your donors, and get them talking and interested in learning more about your cause. While there are countless ways to make the most of peer-to-peer texting, one of our favorite ideas is using it to promote an upcoming event.
You'll first want to identify your most loyal supporters. Then, empower them to become ambassadors, with a main focus of bringing in new supporters from their network to support your cause! From there, involve them in the peer-to-peer texting process.
Let's break it down step-by-step:
Share the big picture: Give insight into your event and your organization's goal, allowing your ambassadors to feel further connected to your cause.
Train them for conversations: Provide sample reach-outs and responses and go through various scenarios with your ambassadors.
Build a community: Have your ambassadors share strategies, lessons learned, and positive conversations with one another.
Your supporters are your greatest asset. Use them to spread the word about your cause or event and watch the engagement soar!
Keeping Participants Up to Date
Texting isn't only beneficial for engaging donors. It's also an important tool for informing them! Keeping participants up to date with the latest information on your event, auction, or campaign is essential for success – and texting or push notifications make it easy!
You may want to include push notifications during a virtual auction, text updates during awareness campaigns, or text reminders during remote walkathon-type events in which participants complete it independently. The list goes on and on!
When sending text messages or push notifications out to your donors, be sure to follow these best practices:
Start strong: The first text message is the most important and should include any critical information about your campaign or event. Be sure to also allow recipients the option to opt out of receiving future texts.
Keep it simple: Keep messages short and to the point. You only have a few seconds to capture their attention and get them to keep reading!
Add personalization: Add your supporters' first name or role in your organization to help your message stand out.
Mix it up: Send text messages with links to short videos or photo galleries that show the impact of your organization and how your supporters' donations help you do more good.
Don't overdo it: Minimize the number of text messages you send to an individual within a given time period. You want to be respectful of their time!
Text messages that follow these best practices could take your fundraising to the next level. An informed supporter is an empowered supporter, ready to take the next steps to champion your cause.
Raising Donations via Text-to-Give
Text-to-give (also referred to as text giving, text-to-donate, and Text2Give) enables donors to make donations right from their smartphones, using their phones' native texting application and web browser.
Text-to-give is an ideal donation channel, since donors can give whenever the fancy strikes, using a device they're already familiar with. But how does it work?
Donors simply text your nonprofit's unique keyword to the shortcode provided by your vendor. From there, your supporters will receive a link that provides donation amounts and information about your campaign. Then, they can make a donation with their credit and debit cards.
The entire process only takes minutes to complete!
Nonprofits use text-to-give in a variety of ways. Here are some of our favorites:
Auctions & Events
Text donations can particularly come in handy during an event such as an auction or live appeal. If you've implemented text giving, donors can use your text-to-give service to submit their donations instead of having to fill out paper pledge cards.
Since texting to give is much more convenient than other in-person donation methods, your event proceeds should soar!
Giving & Awareness Campaigns
Since Awareness Days are so condensed (just 24 hours!) nonprofits need a way to collect donations quickly. Donors need to be able to drop what they're doing and give from anywhere once they hear about the campaign.
Given that it's one of the fastest donation channels and meets donors where they are, text-to-give is the perfect solution.
Disaster Relief
Text giving first came into popularity in 2010, when the Red Cross used it to raise funds to help Haitian earthquake victims. Nonprofits still use text to donate to help them with emergency relief efforts.
Since the platform is so quick and convenient, organizations can raise a lot of funds and help those in dire need within a short amount of time, when it counts most!
Wrapping Up
The advantage of using text to donate regularly is that it provides your donors with more variety when it comes to donating. The more giving channels you have open, the more of your donors' preferences you can appeal to.
When donors can give on their terms based on what's most convenient for them, your gifts should skyrocket!
---
Author: Karrie Wozniak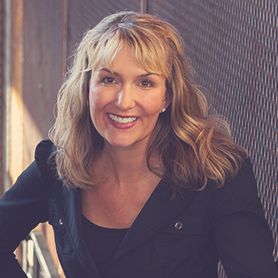 Karrie has spent more than a decade bringing innovative technology and fundraising strategies to the nonprofit industry. As one of the first executives at OneCause, Karrie combines her 20 years of experience in marketing with her passion for helping nonprofits expand their reach, leading industry research, marketing strategy, and fundraising consulting initiatives. She is also an active speaker on donor and fundraising trends, and has been featured on Forbes.com, Philanthropy Journal, and Nonprofit Hub.