With a 98% open rate, text messaging has grown to become one of the most powerful means by which businesses stay connected to their customers. Small and large businesses alike use SMS marketing to widen the reach of their business. It is integral to understand the most effective way in which bulk text messages can be sent to meet organisational goals.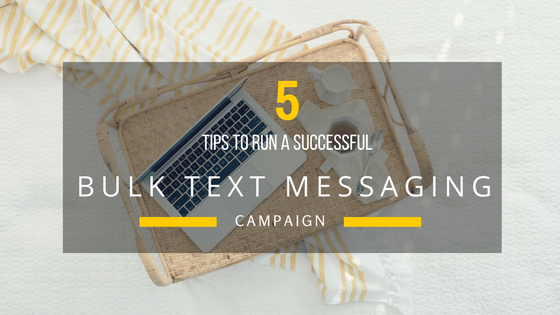 Here are a few practices you can build on to run a successful bulk sms marketing campaign for your business.
Build a marketing list
You would need a healthy list of contacts to SMS to. This list can be prepared by making a note of all the present customers and those who have subscribed to your services before. Run a sign up campaign by publishing a short code or number. Contacts interested can sign up through SMS to receive updates.
Personalise your messages
We live in the age of personalisation, we know who our customers are, what they are buying and what their requirements are. For example if a gym owner has a client who wants to lose ten kgs in three months and has not been able to do it, the gym owner can send him a personalised message to join the advanced fitness program. CallHub allows for personalised messages using tags to address people by their first names or send custom urls for people to click.
Language matters
With only 160 characters available, you need to get your point across without being too direct. The messages sent should be brief and to the point. Tailor you message to appeal to your contact. Include your brand personality into the message. Try not to use abbreviations to get your message across but if your audience expects it go ahead. Generally, avoid using all caps and emoticons in your messages.
Time your message
Nearly 95% of the SMS recipients open their messages within five minutes of receiving them. Scheduling your SMS delivery to perfection improves the chance that customers read and appreciate the message. The trick here is to segment the marketing list into random groups and then test the success of the campaign across various timings. Timing and frequency for messaging your customers can be fine tuned through continuous testing to get best results.
Call to action
Make sure to include a phone number or website link at the end of your message. The CTA should be a simple, clear request for an immediate response.
Statistics put SMS Marketing in the lead for connecting to customers. But businesses still have to work at creating a campaign that appeals to the senses of its audience. Professional, precise, personalised and timely text messages can help you get the most returns from your SMS campaign.