Award-winning Automated Voice and SMS service.
Automated Dialer, Voice & SMS Broadcast and Press 1 campaigns
VOICE, SMS AND CALL CENTER
Engage with your audience
CallHub makes it easy to create marketing messages on Voice and SMS and send it to your audience. Use our in-depth analytics to measure the impact of your campaign. Save time and money by using the CallHub auto dialer and predictive for your sales calls.
There's a lot you
can do with CallHub
Reach out to your customers and supports through a text message. Texts messages have a higher impact on campaigns than emails. Send automatic replies to messages using keywords. Run Sign Up campaigns and automatically store names and email IDs from the responses.
Reach a large number of people in the shortest time. Use it for promotions, updates, building closures and send information quickly. Schedule automated calling campaigns to your voters with your custom audio message.
Automatically import your contacts from your CRM into CallHub and get your campaigns running instantly. Contact activity can flow back into your CRM, keeping your information up to date with zero manual effort. We integrate with Salesforce, Shopify and many others.
We support you throughout your campaign
CallHub support is always there to help you get the most of your campaign. We offer in-app chat so that you can ask us questions at any time. Schedule a free demonstration with one of our experts and learn very quickly what you can accomplish through CallHub.
Use CallHub to ensure you are not breaking TCPA regulations. Identify and remove mobile numbers from your contact lists. Monitor agents during calls to make sure they're not going outside the script and use the DNC list feature to automatically add any contact who requests to be not called.
Use CallHub's advanced plugin to evaluate your contact list and find the best times to call your customers or leads. Improve your campaign answer rate by 11%!
Increase agent occupancy by over 200% using CallHub's predictive dialer. If you have fewer leads to reach out to, CallHub's power dialer or preview dialer work perfectly. All at no extra cost!
Send automated replies to customers based on keywords. Whether it's a contest, event invite or meeting reminder, instantly send responses.
CallHub's user and agent interface are the easiest to use. Have no difficulty getting started with your first campaign. Dont't be fussed with bloated, slow and complicated interfaces. Be blown away by our neat, simple and quick to use tools.
Track every call, text and voice message sent through CallHub. Measure the success of your campaigns through advanced analytics. Track agent activity, compare agents and track call frequency.
"We love it all so far, it has done pretty much exactly what we need!"
– THOMAS WARNER, CRITTERFACTS
Demo of our Cloud Call Center
Get an unlimited number of agent seats on CallHub's cloud outbound Call Center software. Agents join a campaign in many ways; Dial-in, browser or phone.
3000+ of the world's biggest organizations trust CallHub for engagement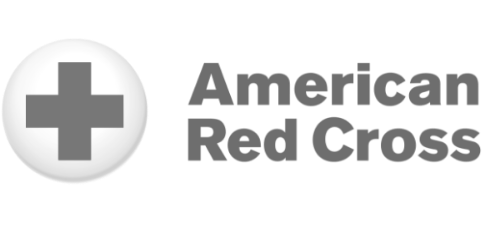 "We can make calls at about 5x the rate that we would with a manual dialer, getting through a list of 100 calls in just over an hour. This has been a huge capacity saver in our organization."
Amanda Destefano, Leadership Organizer, United Workers
"I really love your team. You are just super responsive and super friendly and nothing's too difficult! It's been a really good experience."
Shaun Murray, Senior Organizer, GetUp
"A lot of our folks are volunteers, a lot of them are retired, they are often anxious with technology and they were able to use CallHub easily. It's empowering for volunteers who don't see themselves as very tech savvy to be able to pick up a new piece of software and a new program and just use it, so that was great."
Celine Trojand, Digital Organizer, Organizing for Change
"I love this product. It's so easy to use with a very clean user interface. The price is the most economical I've seen in the industry and last but not least is the wonderful customer support. They answer all questions very quick."
Ronald Hart, Marketing, The Cloud Marketers
"Solid dialer, responsive support, and awesome CRM integrations!"
Django Merope Synge, Campaigns Director, GetUp
"CallHub made my marketing program easy and also affordable. I love the dialer, the SMS marketing program and the voice broadcasts. The CallHub team is doing a wonderful job!"
Wendy Mathis, Global Quest Services
CallHub has become my go-to platform for affordable phone canvassing campaigns, voice broadcasts and text message blasts. In particular, text message blasts are the single most useful tool for volunteer mobilization that I have used in recent years.
Jordan Bober, Director of Development and Election Readiness, Green Party of Prince Edward Island
Try CallHub for Automated Voice and SMS Services now.
Try it free. No credit card required. Instant setup.