One of the most common nonprofit fundraising challenges is increasing the rate at which donors continue to give after they make their first donation. This is known as your donor retention rate.
In order to attract and retain supporters, your organization needs to build stronger relationships with them. One way to do that is by showing donors that you appreciate and value their involvement and input. This is where collecting donor feedback comes into play.
In this post, we'll highlight why gathering donor feedback is important, what you should ask in donor surveys and meetings, and a few best practices for developing your surveys.
The importance and benefits of gathering donor feedback
Donor stewardship is the ongoing process of engaging donors and fostering stronger donor relationships. In this process, you invite donors to
Learn more about your nonprofit
Encourage them to get involved in multiple ways
Inspire them to give, and
Thank them for making a donation.
This isn't a one-time process. The more effectively you steward your donors, the more likely it is that you'll see an increase in your donor retention rate.
Showing donors you actively listen to them and take their feedback into consideration makes them feel like valued members of your community. Plus, once you know how they feel and what they want from your organization, you can design your donation process and marketing campaigns to appeal to supporters' preferences, making it more likely that they'll donate again in the future.
14 questions to ask donors after they give
If you've never created a donor survey before, you might not know what to ask. With that in mind, we've compiled a list of questions you can ask when gathering donor feedback:
What inspired you to give? This can help you understand which elements of your mission or outreach strategy most influence a person's decision to donate.
How did you find our online donation page? Provide a list of options, such as social media, email, your website, a Google search, etc. This shows what your most popular marketing channels are.
On a scale of 1-10, how convenient was the donation process? How do you think we can make the process easier? A convenient donation process enables supporters to easily make donations. Adjusting your donation process based on donor feedback can help you create a more straightforward, easy-to-use form.
Do you know how your donation will be used? One common reason donors only give once is that they aren't sure about how their donation supports your mission. With this question, you'll see if you're doing a good job of communicating about how your nonprofit uses donations.
Do you feel that our nonprofit appreciates your support? Recognizing the impact that your donors have on your work is one way to lay the foundation for building strong, long-lasting relationships with them.
What is your preferred donation method? Provide options such as credit or debit cards, checks, PayPal, Venmo, Apple Pay, bank transfer, etc. If donors want to give in a way that your organization hasn't promoted or made possible, you can add additional payment options to your donation form.
What is your preferred communication method? Determine whether donors prefer using social media, email, direct mail, or text to stay in touch.
On a scale of 1-10, how likely are you to donate to our organization again? This question can help you determine donors' general satisfaction levels. You can send different types of follow-up communications to those who respond positively or negatively to this question. For example, you can send upcoming fundraising opportunities to those who said they're very likely to donate again. For those who said they're unlikely to give again, you can reach out to them personally to find out why.
Do you have any other feedback or suggestions regarding the donation process? This is a great open-ended question to wrap up your survey with because it lets supporters share whatever else is on their minds.
If you're following up with donors after a fundraising event, consider asking these event-specific questions:
How did you find out about the event?
On a scale of 1-10, how would you rate the event?
If you made a donation at the event, what inspired you to give?
What would you change about the event to make it better in the future?
How likely are you to participate in another fundraising event?
One of the easiest ways to get donors to answer these questions is by sending them a survey via your email or text marketing platform. To have a deeper discussion with your most dedicated supporters, consider asking volunteers to participate in a focus group where you ask these questions in a small-group setting.
Because their support is so critical, you should set up one-on-one meetings with your major donors. This will require more time and resources, but retaining these donors requires a more personalized stewardship approach.
Best practices for designing your donor feedback survey
Think about the surveys you're asked to complete. You're probably more likely to fill out ones that are shorter. The same is true for your supporters. That's why you should focus your survey on collecting specific feedback. Don't worry about getting their opinions about everything all at once. You can always go back and collect more information.
Along with making your donor feedback survey short and sweet, keep these other best practices in mind:
Avoid leading questions. A leading question is a question that pushes respondents to submit an answer that confirms your assumptions. For instance, instead of asking "On a scale of 1-10, how amazing was our fundraising event?" you should ask "On a scale of 1-10, how would you rate our fundraising event?"
Incorporate a variety of question types. Answering open-ended questions requires that your donors do more work. Ensure your survey features a mix of open-ended and closed-ended or multiple choice questions so they don't have to put so much effort into getting their feedback to you. This will make it more likely that they'll complete the survey.
Send the survey promptly. Send your survey within 48 hours of the donor's gift or after your event so the experience is fresh in your supporters' minds.
Incentivize responses. People may be more likely to complete the survey if they know they will receive an incentive for doing so. One way to do this is by sending small thank you gifts—such as $5 gift cards or free merchandise—to donors who complete the survey 
Follow up with respondents. Being transparent with donors is one way to build trust. This is important because it lays the foundation for a strong relationship. Follow up with your donors after you review the results of the survey and share how you're taking their feedback to heart. Summarize a few key trends that emerged from the surveys and explain how you plan to incorporate donor feedback in the future.
Your donors are among your nonprofit's most important supporters. Asking for their feedback shows them how much your organization appreciates and values their perspective. Sending thoughtful, well-timed surveys can ultimately help you create stronger, long-lasting donor relationships, which should increase your donor retention rate.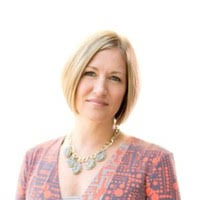 Author: Ann Fellman
As the Chief Marketing Officer at Bloomerang, Ann is responsible for the company's overall thought leadership, brand, marketing, and community outreach programs that work to strengthen relationships with customers and the broader nonprofit community. Ann brings with her more than 24 years of experience in business-to-business (B2B) marketing in the technology industry, including time spent working at a nonprofit organization.