Odds are, more than half of your existing donors will not donate to you next year. For nonprofits, donor retention has been an ever-present challenge, with the average retention rate staying around 50% since 2005.
In 2018, it was just 45.5%. That's why it is important to ask yourselves the tough questions and have a donor retention strategy in place right away to start better retaining your donors.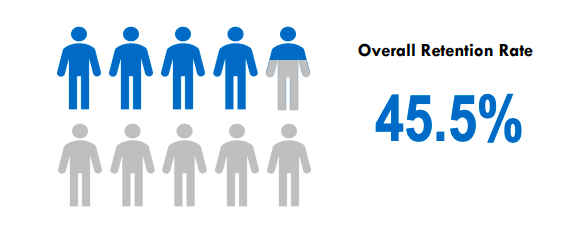 Donor retention strategies vs acquisition strategies
Funding isn't infinite, and you want to prioritize where your resources go you need to know where they make the greatest impact for your nonprofit.
On the one hand, acquiring new donors means you're expanding the pool of people who know about your organization and bringing in new blood.
But if you're losing donors as fast as you are getting new ones, that severely limits the growth of your organization. And there are only so many new donors out there at any given time.
Implementing retention as an extension of acquisition
The truth is, a good donor retention strategy doesn't start right after a contribution from a new donor, with a customary thank you email.
It starts right from a potential donors first interactions with your organization. Setting the expectations of what donors can look forward to when they make a contribution and delivering on those promises is key to a solid donor retention strategy.
That means donor retention is a natural extension of donor acquisition.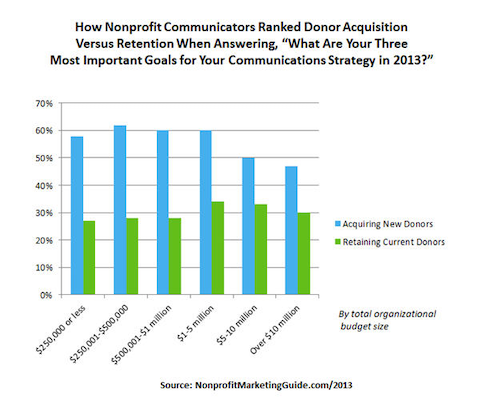 Larger organizations with more seasoned development staff seem to arrive at that conclusion more often, with a smaller gap between spending on acquisition and retention.
You May Also Like: How to Get Your Lapsed Donor to Donate Once Again
What you need to know before starting
Before you begin, you need to have the numbers and the data to analyze where you stand.
This will help you identify:
Where you need to improve
What is working well
Identify gaps where you can implement new strategies
If you have systems in place to track and store the data that is coming into your organization, such as a CRM, you are a step ahead. If not, it's never too late to start.
If you're starting from scratch, here's what you need to know to set the foundation for your donor retention strategy.
Your current donor retention rates
How many donors who gave previously are giving to your organization again? That's your donor retention rate. Without knowing this number, you won't know how well your fundraising efforts are doing.
A high retention rate indicates that you have built a good relationship with your supporters, have met their expectations and have won their trust. If you have managed to do that, congratulations! You have cracked fundraising for your nonprofit. A large number of lapsed donors shows dissatisfaction but also indicates you need to spend on donor acquisition.
Donor retention rates are a primary indicator of your fundraising efficacy, it is important to get your calculation right.
Now, depending on which group of donors you choose, you can calculate the:
Overall retention rate: The percentage of total donors from last year who gave again this year.
First time donor retention rates: The percentage of donors who gave for the first time last year donated again this year.
Repeat donor retention rates: The percentage of retained donors from last year gave again this year.
But the basic formula remains the same:
DRR = (Number of returning donors (current year) / Number of previous years donors) X 100
You May Also Like: The most important questions to get started with donor retention
Type of Donors
No two donors are the same. Some of them require different approaches when it comes to donor retention.
So segment them based on their giving frequency and how much they give. This will let you put your donors into brackets like:
First-Time Donors: Donors who have made the first donation to your organization. These are the donors who need to be cultivated with regular updates. You can then lead them up to a second ask.
Repeat Donors: These are people who have given to your organization at least once before. You can approach them for references or volunteer commitment.
Major Donors: These are the small percentage of donors that contribute the majority of your funds.
Lapsed Donors: These are typically (but not necessarily) first-time donors who gave to your organization at least once but have now stopped giving. Their lifetime value is low but acquisition costs are high.
These brackets will allow you to fine-tune your donor retention strategies (as we will see below).
Your donors' communication preferences
How do your donors want to talk to you? Do they prefer emails? Or is a simple text message enough for retention?
Donor retention is built around communication, which is why it is important to keep the communication preferences of your donors in mind when you reach out to them.
Read next > 4 Steps For An Effective Nonprofit Communications Strategy
If you have not explicitly asked your donors about their communication preferences and don't have that data, you can start by adding a question to your donation form or sending a quick survey to your donors.
As an alternative, you could go off of the demographics of your donors. On average, people belonging to different age groups have similar communication preferences, which you can use to reach out to them.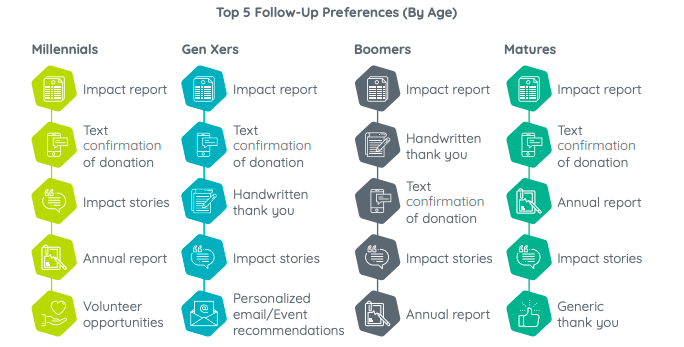 Why are your donors leaving?
There are a ton of reasons why previously active donors might churn. The most common being:
| | | |
| --- | --- | --- |
| Why donors leave | What it indicates | What you can do |
| They think the charity didn't need them. | You didn't communicate the impact of their donation well enough. | Show them who or what cause is being affected by their funds or even allow them to choose what cause to support. |
| They were never thanked for their donation. | You didn't thank them, or thank them through the right channel. | Identify their preferred communication channel and make sure they are sent a thank you message. |
| They received no information on how their money is used. | You weren't transparent enough on the spending of funds. | Track where donations are being spent and send an update to donors. |
| They don't remember giving to your charity. | You didn't reach out to them often enough to keep your organization on their mind. | Send periodic communications to donors. |
| They can no longer afford to donate. | If you have a minimum donation amount, it might be too high. | If not, there's not much you can do about that. |
Fortunately, most of these reasons are under your control and can be addressed with a good donor retention strategy.
Once you have all the above data in place, it is time to implement a strategy that will make your donors stay and continue to give.
Read Next: The Donor Management Process: The Secret To Building Unreserved Donor Loyalty.
Donor Retention strategies you can implement for all your donors
Showing Authentic Gratitude
Unsurprisingly, genuine appreciation from your organization goes a long way in building good donor relations.
The problem here is that genuine appreciation can mean different things for different people. For instance, some donors would be happy with a simple text message. Others would be thrilled to attend a thank-you event.
Which is why you should employ a number of appreciation methods and plan multiple touchpoints with your donors.
Nonprofit researcher Penelope Burk recommends as many as 12 touches per year when engaging donors.
Private recognition can be done in the form of emails, direct letters, or phone calls. For more significant donations, consider showing your appreciation on social media channels.
Related: Donor Recognition Ideas: 10 Easy Ways To Thank Donors
Building a memorable brand
Branding isn't just important for businesses. A good brand image builds trust with your supporters and lets you stand out from the nonprofits that are aiming to capture the attention of the same donors as you.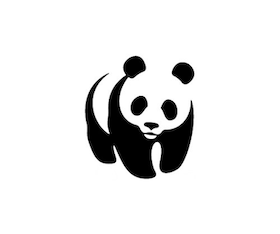 As an example, the image of the Giant Panda above is immediately recognizable as the logo of the World Wildlife Fund. It reflects the organization's focus on wildlife conservation, and the image has since come to symbolize the conservation movement as a whole.
Your branding includes your name, logo and design choices, but that's not all it is. It also includes your organization's mission and vision statements and how you communicate your mission and successes to your supporters.
The goal of branding is to create a unique, lasting image in the minds of the people that are aware of your organization.
Offering membership privileges
The fact that the money your donors contribute is going towards a good cause is a definite motivator. But they will also appreciate gratitude from your organization in the form of benefits.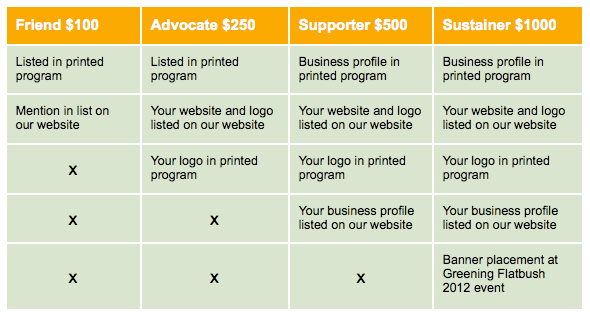 Some nonprofits offer their donors a tiered benefit system based on the donation amount.
This is great to incentivize donors to give above the minimum amount. Some incentives to consider:
Reduced price for admission to your events
Branded merchandise like t-shirts
Recognition on your website or newsletters
Food vouchers for your events
Having a finger on the pulse with surveys
Knowing your donors is half the challenge of donor retention. Surveys offer you a direct way to learn about your organization's ability to retain donors and help you do it better.
Ask questions that can provide you actionable data (and decide how you will use the data beforehand).
Avoid asking simple Yes or No questions. Try to get donors to give detailed answers—or offer them multiple, fleshed out choices.
Measure your impact by asking donors about why they value your nonprofit
Here is an example of a donor survey by Charity: Water.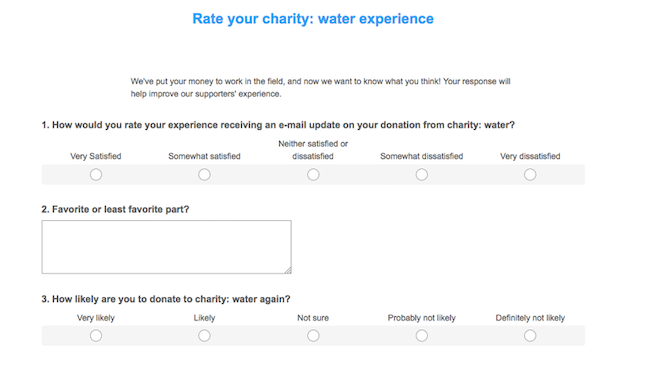 It's a short survey, asks key questions and tells the donor why their response is important. It also shows that you care about the donor – not just for their monetary compensation, but about their involvement in your cause.
With thoughtful questions, donor surveys will give you actionable insights for donor retention.
You May Also Like: Everyday Strategies for Small Donor Retention You Need To Follow
Improving the ease of giving
More than ever, donors have choices when it comes to giving offline and online.
Direct mail giving is a classic channel, with online donations and text-to-give being relatively recent additions.
Enable your donors to pick the channel via which they want to donate. Yes, direct mail fundraising is expensive. But, if your older donors prefer to give via that channel, run a fundraising program exclusively for them via direct mail.
Also remember, your work is not done by simply providing these choices. You also have to ensure that in each of these channels, giving is simple.
For some organizations, the online giving process can be needlessly complicated to get through. Others, like Salvation Army, just need two clicks to get to the payment page.

In the above form, notice that they have offered a range of donation sums for their donors to choose from – thus reducing their cognitive load.
Also, by having an option to give monthly, they are encouraging the donors to become recurring donors.
Here are some new ideas you can use to raise funds
Text to Donate for Small Nonprofits—Everything You Need to Know
Demonstrating your impact
After a fundraising effort, 59.8% of participants want to know how much total money was raised, 44.5% want to know how the money raised will be used.
This shows why it's so important for every one of your donors to get updates on how their contributions are being used for their chosen cause.
There are plenty of ways your nonprofit can demonstrate impact, such as through social media shares, email newsletters, annual appeal letters, first-person testimonials, and combination of stories and images or videos on your website.
Major Donor Retention
On average, 88% of all dollars raised comes from 12% of your donors.
It's tough but true. The 12% of donors who contribute the majority of your funds are your major donors.
Obviously, ignoring these major donors is not a good idea. Yet that is what happens for plenty of organizations because they simply do not have the resources to cater to them.
Smart automation and mass communication can go a long way in donor retention, but for major donors, you need to get a bit more personal. That means having real people, such as a major gift officer interact with your donors.
Read more:
What is the role of a Major Gift Officer?
Your major gift officer needs to take care of all things regarding your major donors and major giving.
For a smaller organization, a single officer would be enough to handle these responsibilities, whereas a larger nonprofit would need a team of staff members.
The responsibilities of your major gift officer should include:
Identifying and qualifying major donors.
Creating a communication plan for each donor and executing it faithfully.
Working with your communication department to acquire offers, proposals and asks that will be used to secure gifts.
Strategies for major donor retention
Now that we have established the importance of having a separate retention strategy exclusively for your major donors, here are a few pointers.
Setting up in-person interactions
Success rate of face-to-face is 70–80 percent, much higher than any other strategy.

Excellence in Fundraising in Canada. (pg. 171)
Going the extra mile for your donors often entails literally going a mile, with face-to-face meetups. Unfortunately, it's not possible to meet with all your donors, which is why it's so important to identify the ones with the highest propensity to give.
Once identified, make appointments for face-to-face meetings with your prospects at their home or office. You could even invite them to attend an event, take a tour, or visit a program organized by your nonprofit. Find out what is going to have the biggest impact for each of your major donors through dialogue.
Incentives – Give them a say
It's import to present the image of a perfectly functional organization to the world, in order to build trust and solicit contributions.
But your major donors aren't going to be put off by the problems you face as an organization, and are more likely to want to help you out.
That's why including these donors into your discussions and letting them know about your challenges is a good idea. It gives Major donors what they really want: a high level of transparency and honesty from your organization.
Making the ask – Offer options
Through regular communication with your major donors, along with transparency and honesty about your organization's successes and failures, your donors are all set to take action for your cause.
All that's left for you to do is ask.
Giving your donors the ability to choose how they give is vital. If they aren't open to—or capable of— giving today, they might be open to it in the future with a planned gift.
Since planned gifts are usually equal in size to major gifts, if not larger, it's a good option to make available to your donors.
Plenty of organizations have donor retention strategies in play, but find that they don't get the results they want. Much of that is because donor retention is considered secondary to donor acquisition, and not enough funds are being used to build genuine relationships with donors.
In addition, Nonprofits have a hard time gathering and segmenting data as well as automating tasks. This is why a CRM is almost a necessity for nonprofits to implement as soon as possible.
Simple automated tasks can save you the hassle of interacting with every individual donor and free up time and resources for a more hands on approach to retain major donors.
Here are some the fresh topics to read.