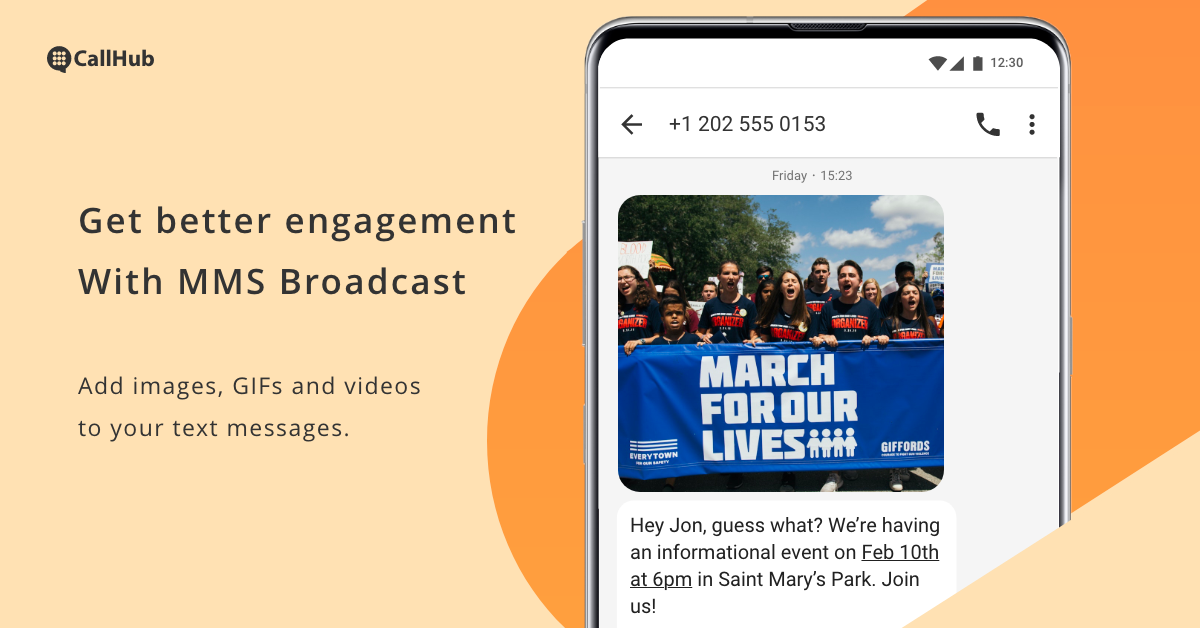 We're excited to announce that mass text message campaigns from CallHub are now MMS capable!
Make your bulk text messages more engaging by adding:
Images
Audio
Video
PDFs
GIFs, and more
Not just that, the character limit for MMS is 1600 chars, up from 160 for SMS.
Here's how MMS can give you a leg up:
Why use bulk MMS?
Sending media with an MMS marketing software needs more preparation and costs more than the average text message. You need to create media for the texts you want to send.
Despite that, 86% of enterprise organizations use or plan to adopt MMS.
Here's why:
They open up the possibilities for text message communication
There are a variety of ways you can use bulk MMS.
For example, coupon codes for a sale can be more effective if they are attached as an image. If you are hosting an event, you can send out a typical event invitation card through bulk MMS and get contacts to RSVP at the same time.
They offer better conversion rates
Click through rates for text messages with images or other media increase by over 50%
More clicks equals more conversions. And that's not something to miss out on if you are sending a message you want contacts to take action on.
MMS are highly shareable
Users are 8 times more likely to share MMS than plain texts.
That means your bulk MMS marketing can have a domino effect, getting in front of more people than just the contacts you are reaching out to.
How can you use bulk MMS?
Send event invitations
Replacing postcards and emails with text messages? Keep the eye-catching visuals by sending an MMS to potential attendees.
Link out to a web page where they can RSVP for the event, or ask them to reply to the message.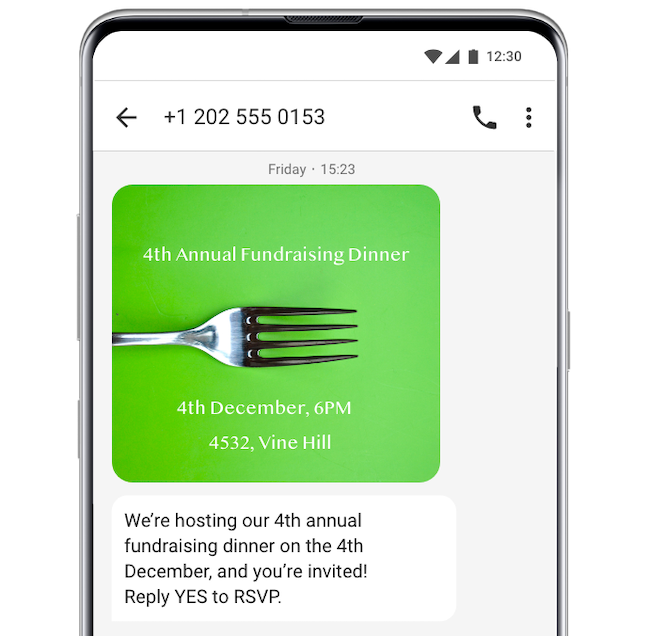 Announce sales
Send an announcement MMS to customers, highlighting the products on sale. If you have resources available, you can do this in the form of a GIF or a video, highlighting individual products.
Link out to your mobile optimized store in the text message.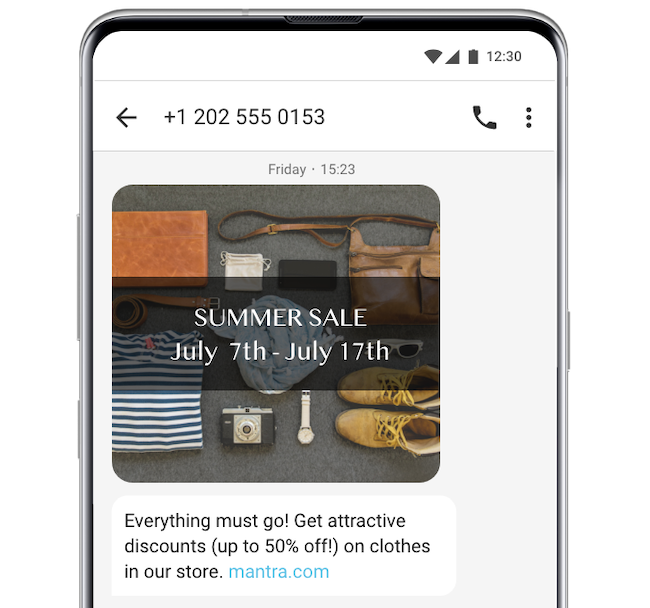 Send discount codes
Visual discount codes are more likely to capture the attention of your audience. Make the code prominent in your image, and link back to a page where they can use it.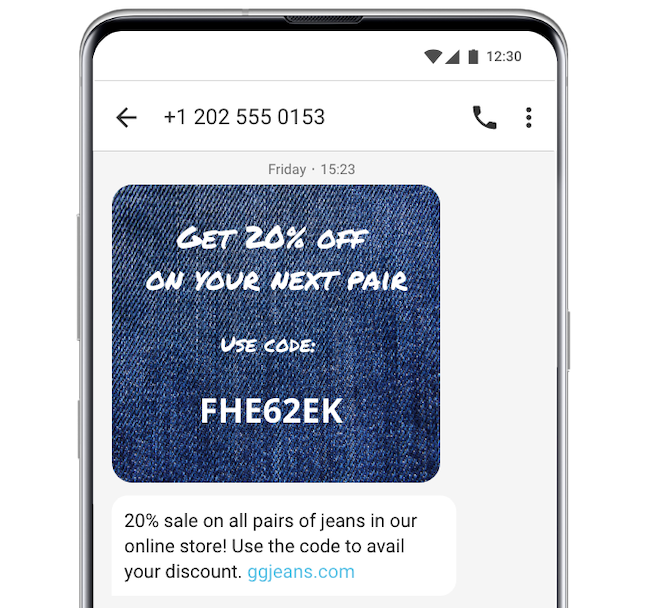 New products or services
Include an image of your new product and highlight it in the text. Link out to a web page where your audience can learn more.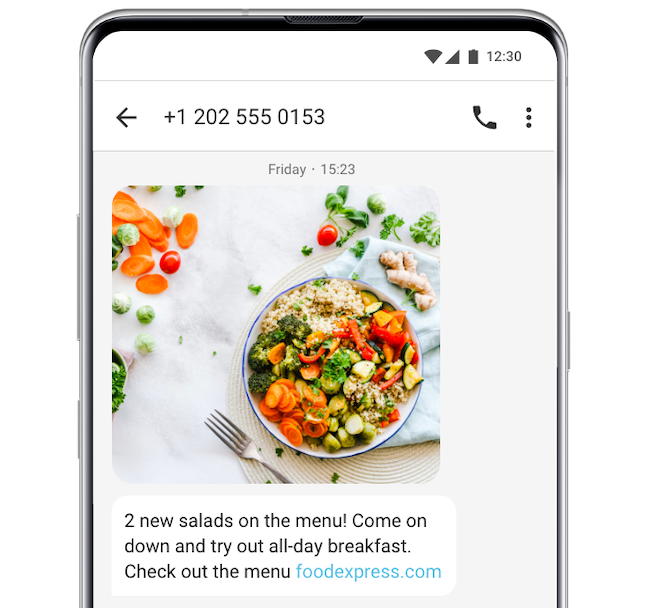 Blog updates or ebook links
MMS can come in handy for your content marketing too. Send a link to a new blog post when you publish, or an ebook downloadable if they signed up for one on your site.
You can even highlight the main takeaways from your blog post by including a short video.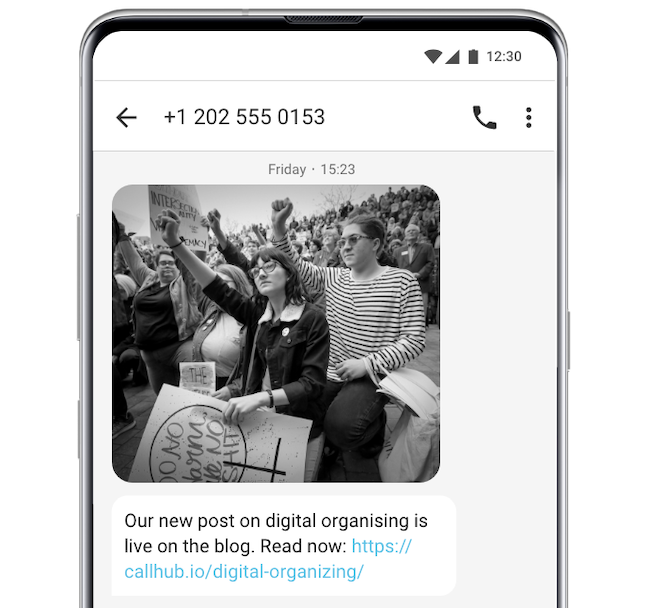 Those are just some of the ways you can use MMS.
Ready to get started? Here's how you can send an MMS through CallHub:
Choose MMS when setting up your MMS broadcast campaign
Sending MMS to your contacts with CallHub is much like sending any other text message.
Start by choosing SMS Broadcast on the CallHub dashboard.

Select the MMS option in the text box: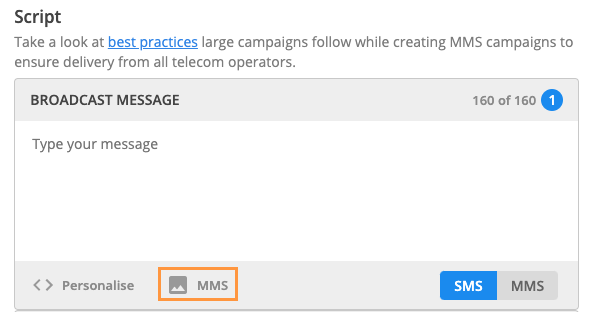 Upload your Media and add them to your texts
You should now be able to upload your desired media elements to add to your message.
The file size limit for MMS is 5MB, so make sure your media is under it. If you must, you can compress your images before uploading.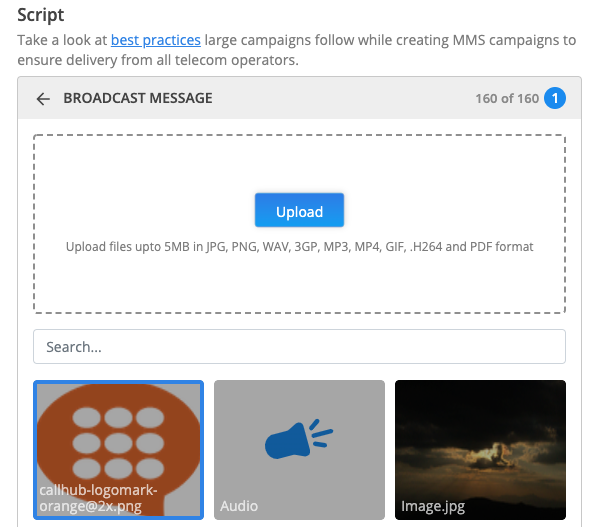 You can upload your media in advance by navigating to Media on the dashboard: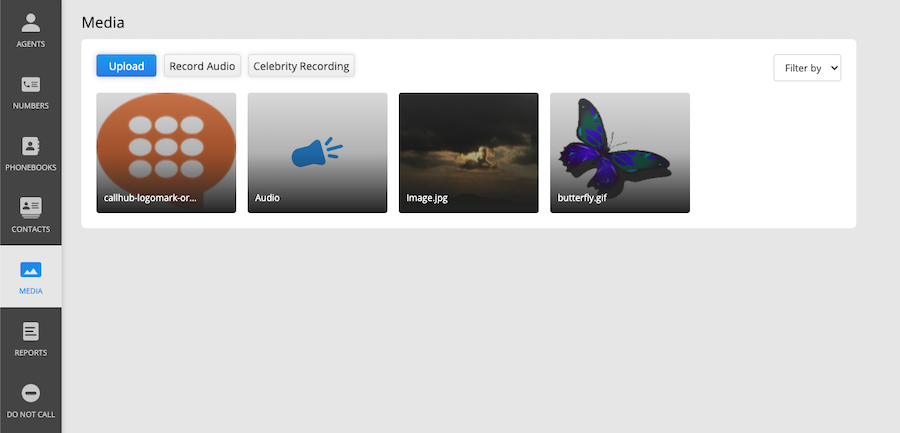 By following the best practices for MMS, you can get better results for your campaign.
How much does it cost?
MMS typically costs more than your standard SMS.
Here's how much it costs to send MMS from CallHub: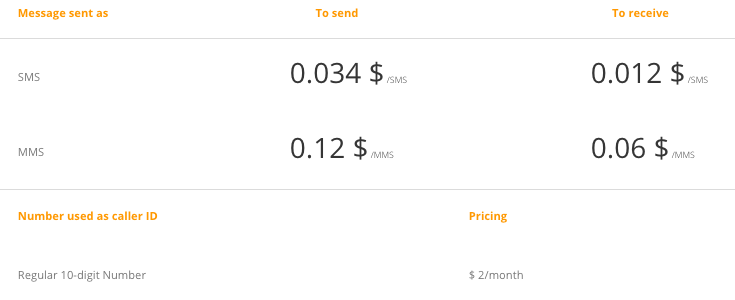 If you're on a budget, you can save costs by using bulk MMS for your most important outreach with your audience, or by sending MMS only when you want to improve the chances of your contacts taking action.
Start sending MMS with your mass texting and peer-to-peer texting campaigns
Log in or sign up to try out the MMS functionality for your texting campaigns.