TELEPHONY SERVICE THAT INTEGRATES WITH YOUR CRM
Salesforce Dialer for Politics, Advocacy and Nonprofits
Have your volunteers and call center agents call contacts with Power Dialer, Preview Dialer and Predictive Dialer. Bi-directional Salesforce integration ensures seamless flow of data between CallHub and Salesforce.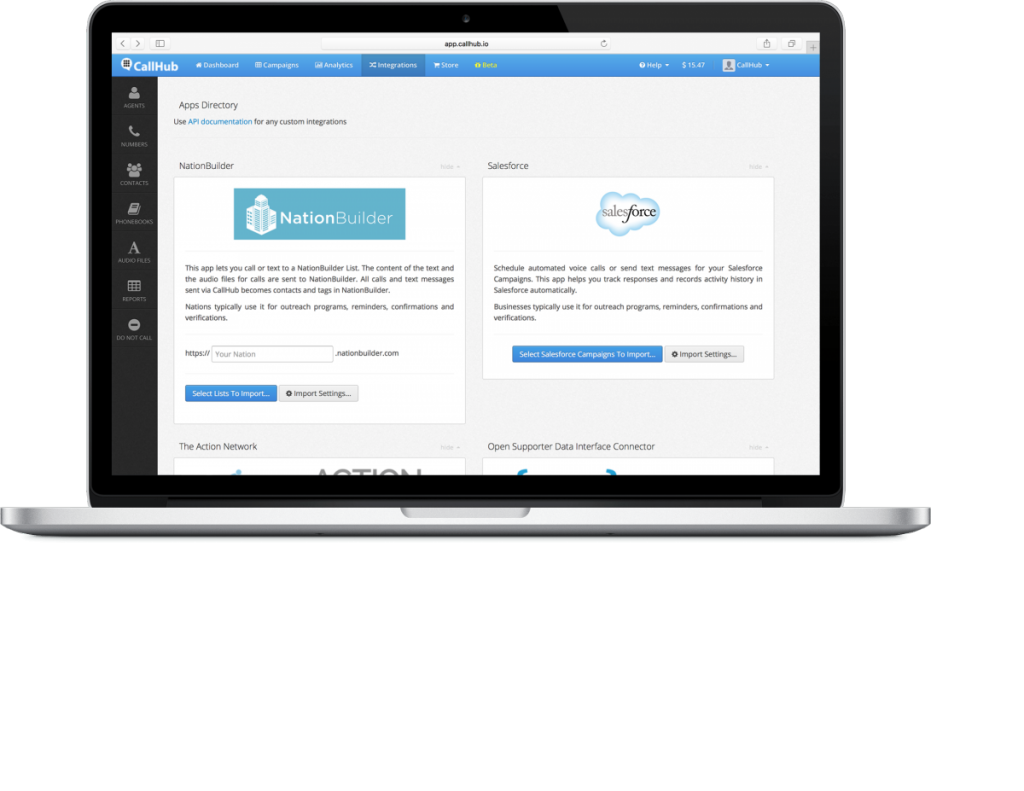 Use Dynamic Caller ID to automatically assign a caller ID to contacts that matches their location.
Leave a pre-recorded message if an answering machine answers the phone with the click of a button.
Add as many agents as you need to the campaign at no additional cost.
Salesforce integration ensures that all new data added, and changes made to contacts within CallHub are instantly synced back to Salesforce.
Contact history and profile
Get a history of all past interactions, people in their household and details about the person displayed on the screen.
Pay as you go plan allows paying for only what you use with no monthly commitments. If you have high volumes go for subscription plans with advanced features and further discounts.
How to make calls with Salesforce and CallHub
Step 1: Connect Salesforce and CallHub
Create a new campaign in Salesforce and add contacts and leads to be contacted to the campaign. Log in to CallHub and go to Integrations section. Click on "Select Salesforce campaigns to import" and log in to your Salesforce account when prompted.
Step 2: Import your campaign to CallHub
You'll see all your Salesforce campaigns listed within CallHub. Select the campaign/s you created and click "Import Selected". This will import all the contacts and leads you added to the campaign into CallHub.
Step 3: Create you calling campaigns
Create your calling campaign in CallHub and choose between Power Dialer, Preview Dialer, or Predictive Dialer. You can assign an unlimited number of agents, record voicemail message, and add scripts when creating your call center campaign. Agents can dial contacts using their phone, browser or softphone.
CHOOSE A DIALER BASED ON YOUR REQUIREMENT
The Power Dialer for Salesforce is an automated dialer that does the dialing for you while letting the agent focus on the live call at hand. Quickly dial contacts and keep agents engaged by skipping over bad, unanswered and answering machine calls. You can set the dialing rate or call contacts one at a time.
Let the agent decide who to call and when to call them using the preview dialer. Agents can search through contacts, view interaction history and learn about the contact before placing the call.
Call hundreds of thousands of contacts in half the amount of time. The Salesforce predictive dialer anticipates the number of free agents, the drop rate, the average ring and talk time, and then speeds up or slows down the dialing rate to maximize agent talk time.
Measure the performance of your campaign while it's running. Get an overview of the calls being made and the duration of each call. The dashboard helps keep you on track to achieve your goals.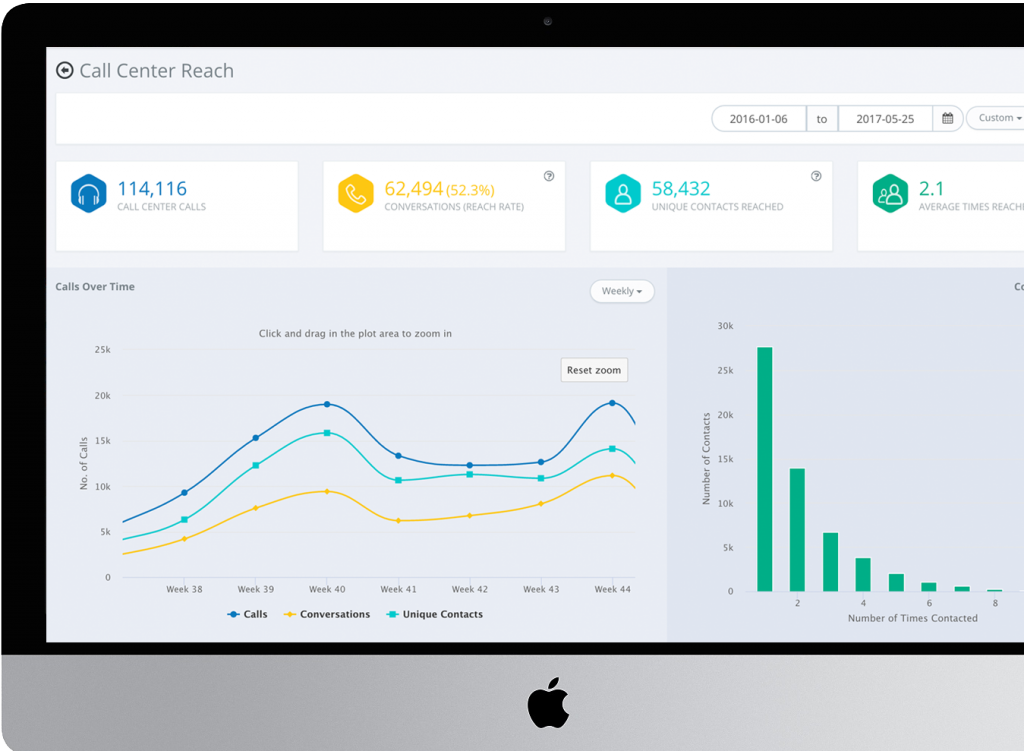 Try CallHub now for Salesforce Dialer
Try it free. No credit card required. Instant setup.