The pandemic and consequent lockdown showed us more than ever, essential workers, including government workers, are the backbone of civil society. It also brought to light the unfair wages they get in return for their priceless contributions to the citizens' safety and security.
The Public and Commercial Services Union (PCS) took up this cause to urge the government to raise the UK civil servants' pays. To ensure that this cause is debated upon in Parliament, they required at least 100,000 signatures on their petition.
PCS activists got to work, speaking to, sending emails and calling their members and supporters.
In the first two days, they collected 10,000 signatures, and within a few weeks, the count reached 60,000. However, after that, the petition plateaued.
Time was running out. PCS had to get an additional 40,000 signatures before the petition deadline passed. However, calling every person on the list and urging them to sign it would not be possible. Not with the deadline they were facing.
So, the PCS team turned to another tool by CallHub– the peer-to-peer texting software. Thanks to the high open and response rates of texts, they secured 10,000 signatures in just one day! Although the momentum slowed after this, it still successfully got the remaining number in the following week.
This is the story of how the PCS Union used P2P texting for effective outreach.
About PCS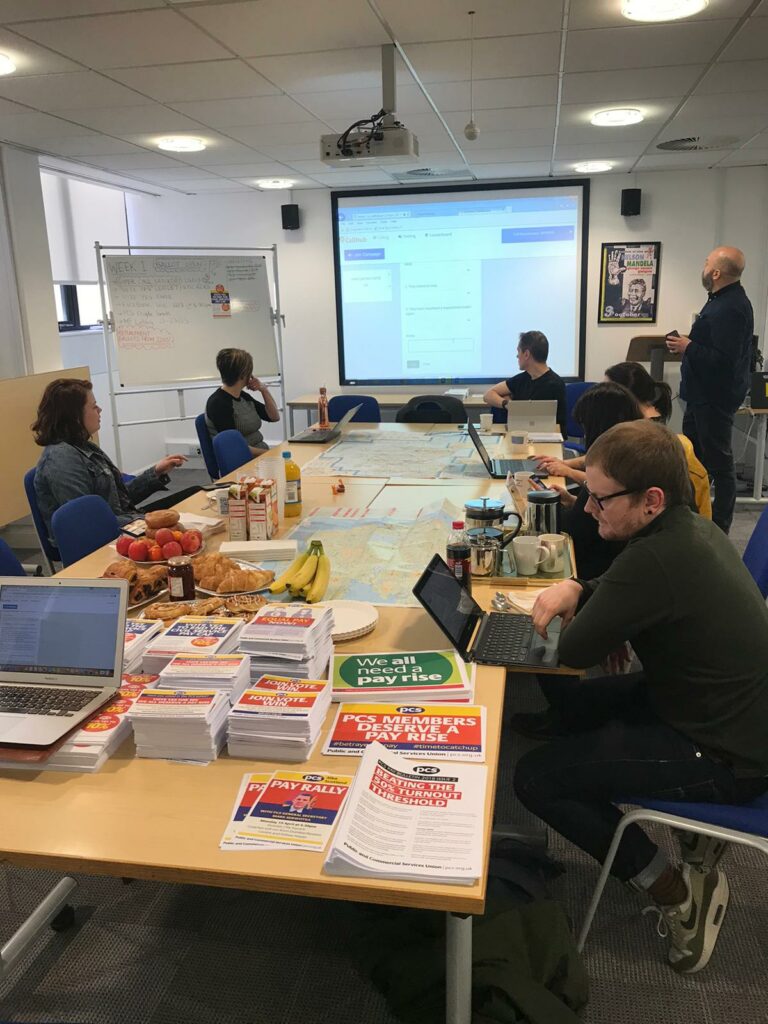 PCS is the UK's largest civil service trade union, working towards fairness in pay, pension, working conditions, and equality in the workplace. The Union is about 200,000 members strong and works with government agencies, civil services, and private organizations.
In 2018, PCS won $3 million in damages from the government after petitioning against the withdrawal of the "check off" system of union subscription payment. The move aimed to stop unions from withdrawing membership fees directly from paychecks. This made subscriptions more complicated for members and threatened unions functioning like PCS, which relied on longstanding arrangements with employers to collect subscriptions on behalf of the union.
More recently, in January 2021, they also campaigned against the Border Force management's move to impose a fixed shift roster for workers at the Heathrow Airport. Earlier, workers had the flexibility to choose shift timings, but the administration proposed ending it with more strict shift rules and mandating midnight shifts.
Even in ordinary times, the Border Force management decision would have had a huge and detrimental impact on the work life balance of all staff. This was exacerbated because of the pandemic.
PCS moved fast, sending targeted emails and P2P texts via CallHub to members and requesting them to join the movement. The three-week ballot proved successful as 96% of members voted for strike action.
PCS has been advocating for workers' rights in the public and private sectors for decades. So it was an honor when CallHub could help them get the topic of a pay rise for civil workers into the Parliament.
About the initiative against pay-restraint
Rishi Sunak, the chancellor of the UK Treasury, outlined plans for a pay restraint affecting public sector workers. This motion was initiated in light of the substantial financial constraints that the private and public sectors have faced during the COVID-19 pandemic.
However, there was a severe backlash against the Government's proposal. Affected workers and the PCS rose to the occasion. They highlighted that public sector workers, like teachers, police, and civil servants, have risked their lives continuing their duties even in the face of contracting the virus. Capping their pay would be an injustice to their service.
PCS wanted this proposal to be debated in Parliament. Martyn Cook from the PCS team tells CallHub, "Our ultimate goal for the campaign was to encourage our members to become more involved in our pay campaign. Signing the Government petition on pay was the mechanism to show that our members supported the demands for a pay increase. Our target was to reach 100,000 signatures as this secures a debate in Parliament about the petition, and we achieved this after using the P2P system."
How did CallHub fit into the picture?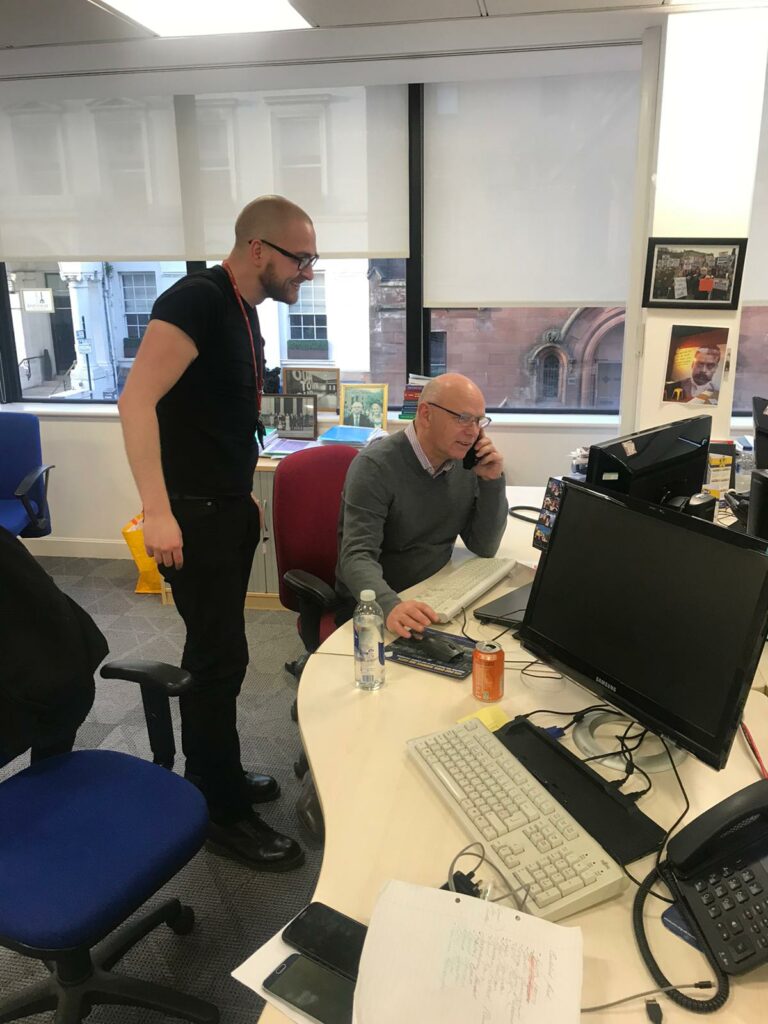 PCS has used CallHub since 2019. Until the initiative against pay restraint, they mainly used the call center software. Phone calls allow campaign reps to speak with members in greater depth and provide all necessary details in one go.
The automated outbound dialers helped quicken the process, dialing up to 3x more numbers without the risk of human error.
Check out our outbound dialers here:
After getting the first 60,000 signatures with phone calls and email appeals, the PCS team had to ramp up efforts. Since the deadline was just a week away, they needed a tool that:
Reaches a large group within a short time.
Guarantees that the message is read (texts have a 98% open rate).
Ensures a reasonable response rate (texts have a 45% response rate, and emails have about 6%).
So, the team turned to the P2P texting tool by CallHub. Martyn tells CallHub, "We leveled out towards the end of last year, and we still wanted to reach the 100,000-target. So that's when we started looking towards the peer-to-peer texting software on CallHub because we were aware that we needed to contact a high volume of people very quickly. In order to do that, we organized a "Super Saturday" which was a day when we organized texting campaigns. We conducted training sessions for the agents and reps via Zoom leading up to that day."
On the "Super Saturday," about 200 volunteers were trained and ready to send texts to thousands of members!
The campaign ran all day (9 am to 9 pm), and volunteers took shifts to relieve previous ones.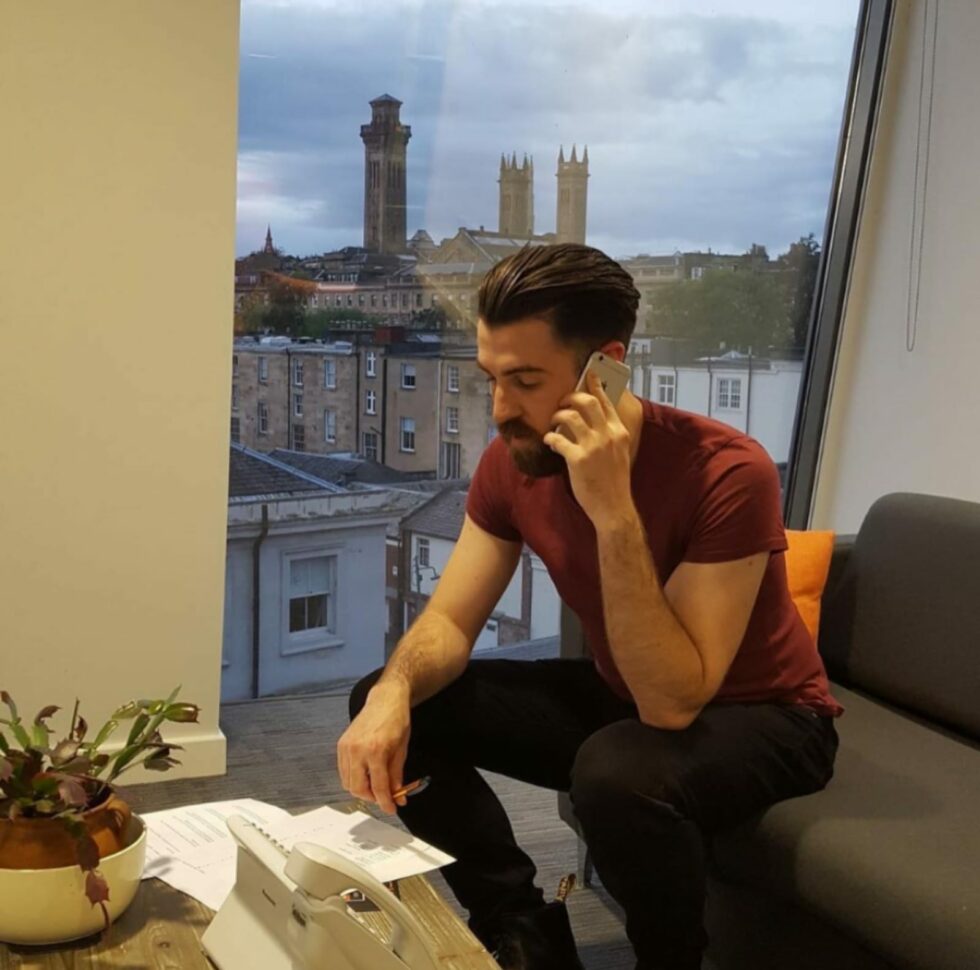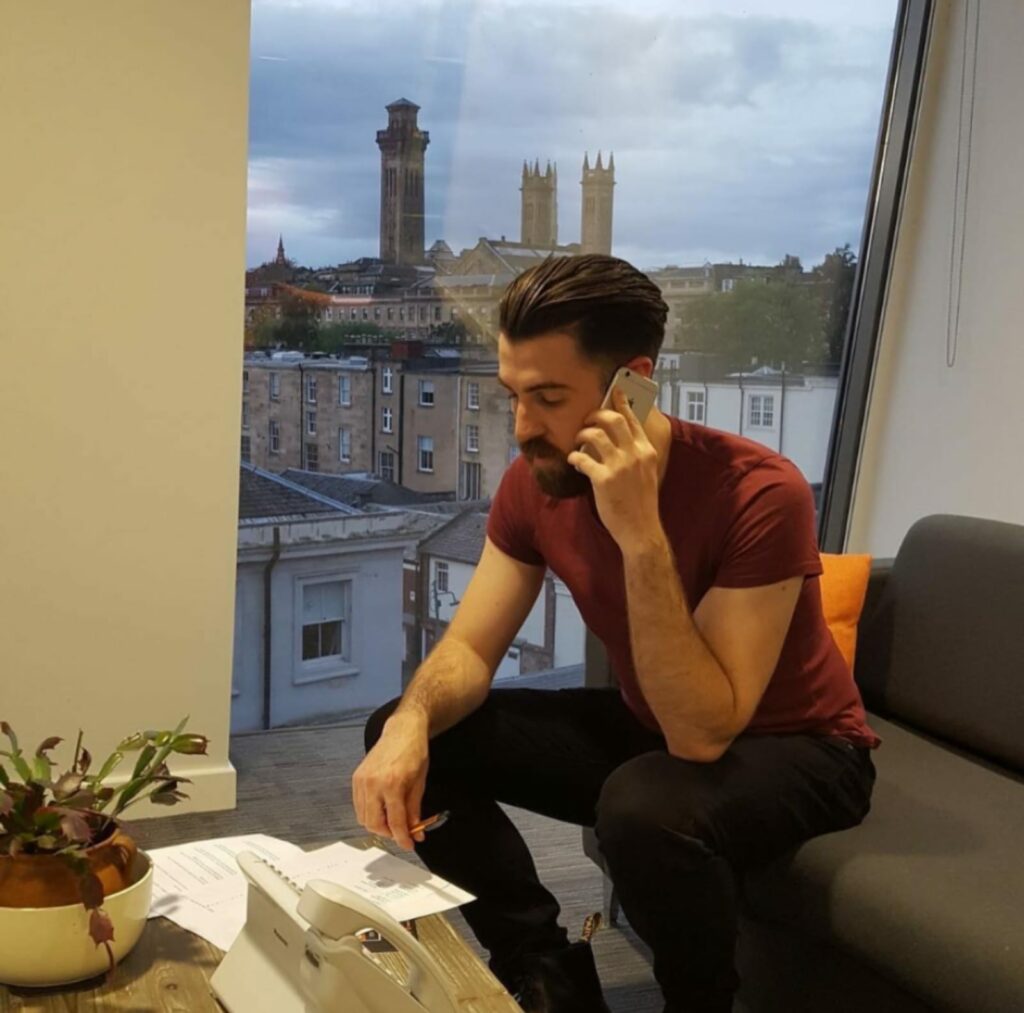 Paul, a PCS rep shares, "I had only used the call center system on Callhub before, which was great but meant you could only speak to one person at a time, and conversations could take a while. I could have multiple conversations going at once since the P2P system can assign as many contacts as I wanted. To start with, I sent small batches of texts until I was comfortable with how everything worked. Soon, I was sending out hundreds of messages in a really short space of time, and the dashboard makes managing these high volumes of conversations easy."
Read Our Guide On How To Get The Best Out Of Peer-to-peer Texting Campaigns.
Notable features that helped PCS
Texting software is not just about automating the sending process. Rather, it is a tool that eases your work when conversing with a large group and, at the same time, keeps efficiency to the highest.
Here are some key features of the CallHub P2P tool that helped PCS, as per their feedback.
Real-time tracking
"During the main Super Saturday, when we were doing the main texting campaign, we were provided real-time updates. In the first half-hour, we already had 1000 signatures, and then steadily it rose to 5000. We could see the numbers going up in real-time. As we got responses and the tracker updated, it had a direct impact on the volunteers and motivated them," says Martyn.
CallHub creates reports of ongoing and expired campaigns, which managers and agents can study at any time. The reports include details of:
The sender and recipient
Direction (sent or received messages)
Status.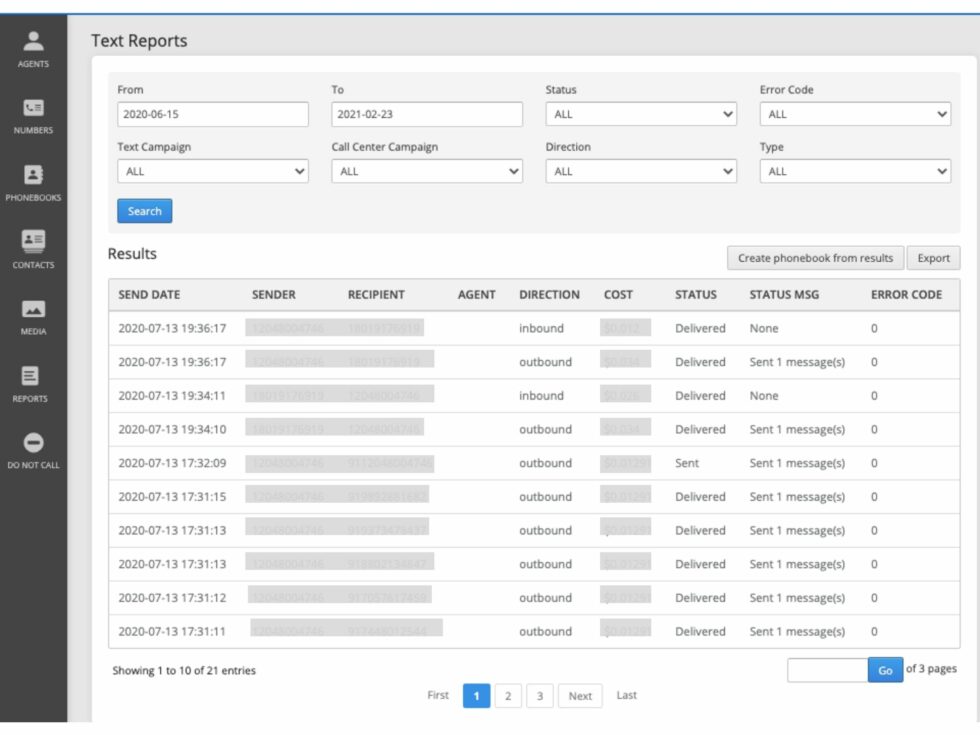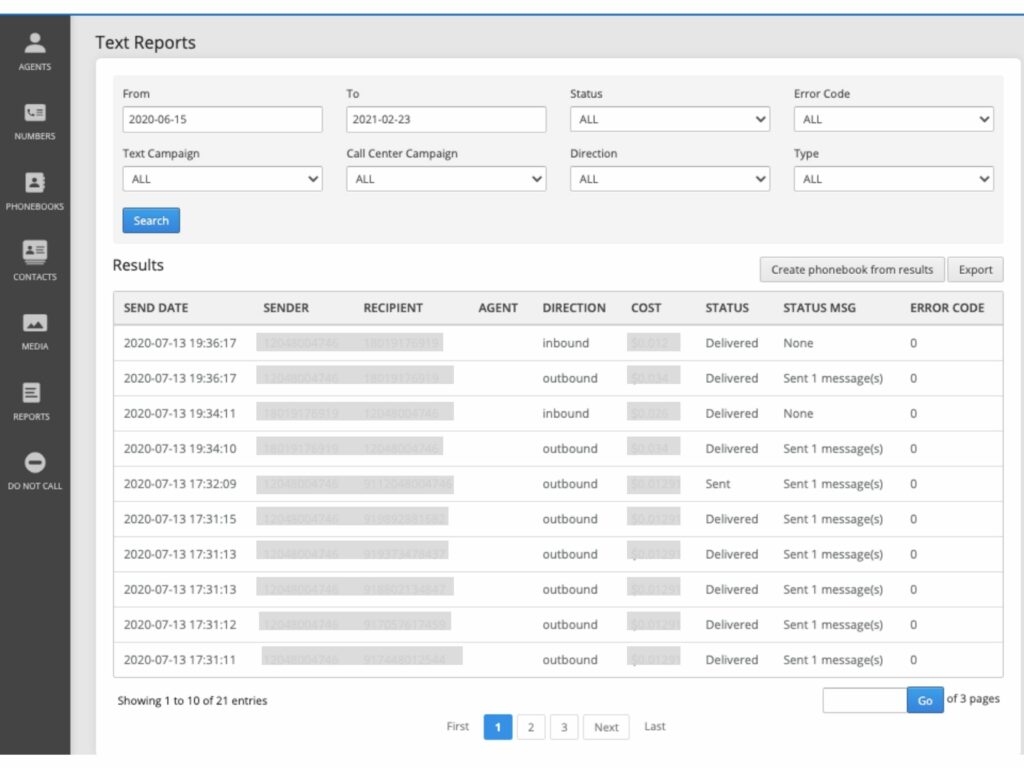 Multiple conversations at the same time
P2P campaigns allow an agent to have multiple conversations at the same time. It allows one to reach a large number of people within a short timeframe. With CallHub, even if you have limited volunteers and an extensive contact list, having meaningful conversations is easy.
Add a script for the initial message that all agents send. Add saved replies for FAQs or expected responses.
When replies start coming into your initial message, an agent can have multiple chats open and manage multiple conversations simultaneously.
With saved replies, you don't have to type the same answer over and over.
For PCS, this feature came in handy since the 200 volunteers conversed with tens of thousands of members in a single day! If each conversation had to be spaced out, the same effort would have taken weeks if not more.
Saved Replies
When you have a message going out to thousands of people, you are bound to get repetitive queries or responses. How do you ensure that
The answers to these questions or responses are consistent and
This happens in a time and effort-saving manner.
For P2P, the answer is, saved replies.
On the P2P campaign creator on CallHub, you can save responses for repeating questions. Add a title so agents can find the responses easily, and then all they have to do is select the replies and hit send.
In case the saved responses need editing or updating, the agents can do so before hitting send.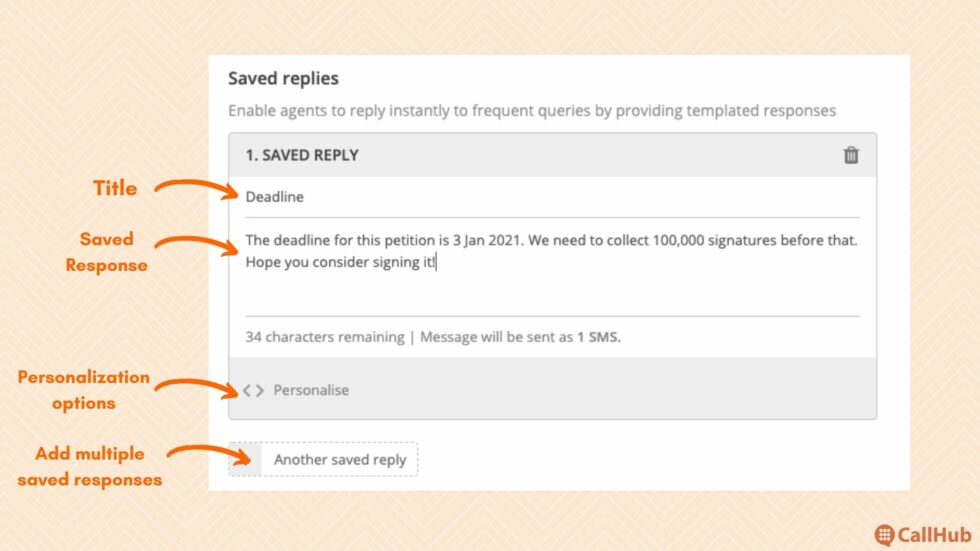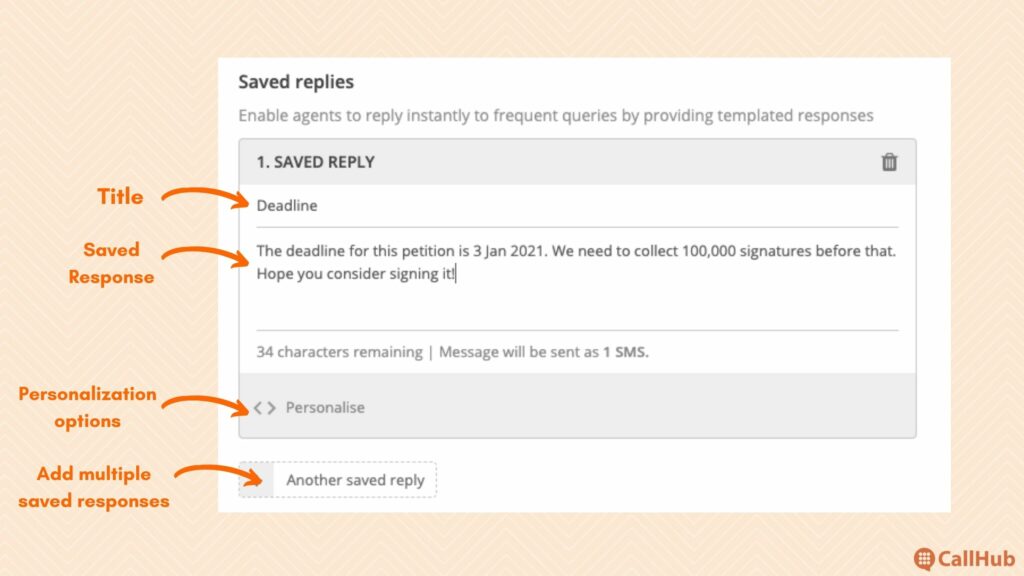 Personalization
Even when dealing with a list as long as PCS', advocacy, or nonprofit cannot afford to ignore the supporters' point of view. For them, a generic message holds far less value than one that is personalized.
For an initial message on a P2P campaign, this can be as simple as adding their name. Automatic personalization is especially crucial when your contact list is long, and you cannot risk manually personalizing messages.
Here's how a personalized message looks on the back-end and the recipient's phone: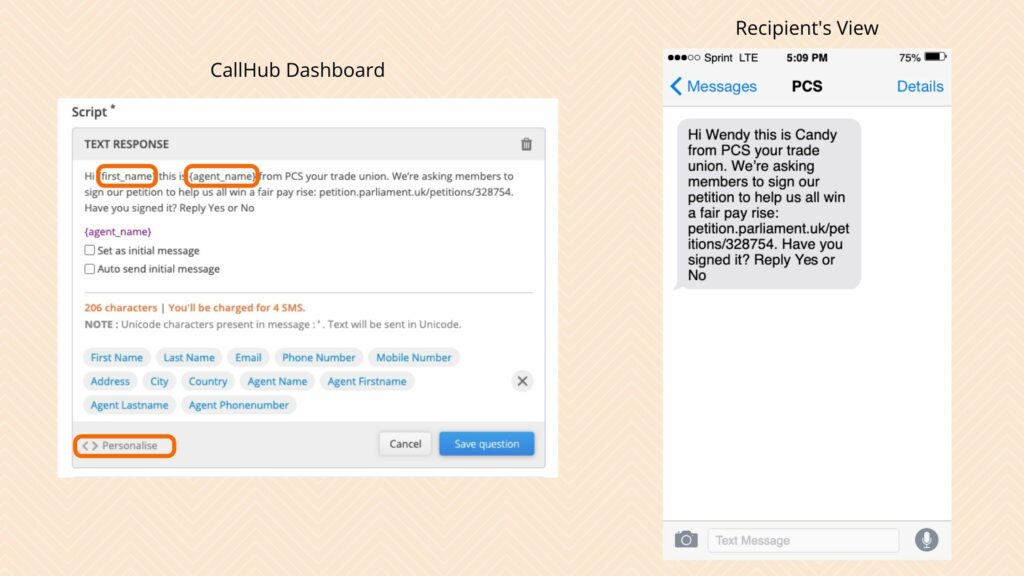 Impact and Takeaway
The PCS campaign was successful in getting the required number of signatures on the petition before the deadline. Additionally, the campaign created an impact in these ways:
Inspired change in the communication strategy of the PCS team.
"Having used both P2P and Call Centre campaigns on a large scale now, we have learned that both these systems can be deployed at different times to different effects. We have found that call centre campaigns are much better for longer persuasive conversations with our members, probably earlier in the campaign. The P2P will be employed in parts of the campaign where members need a reminder or prompt such as in the 'Get Out The Vote' section of a ballot or election," Martyn mentions.
Secured 104,703 signatures within the deadline, and as a result, the debate was held in the Parliament.
The Parliament held the debate on this campaign on 14 December 2020. While it is too soon to say whether the pay-cap will be finalized or not, it is noteworthy that PCS successfully campaigned for the public workers and ensured their grievances are discussed in Parliament.
You can find the debate, transcript, and research here.
Adding integration with Salesforce for more targeted and effective campaigns in the future.
The PCS team reached out to CallHub to discuss if it's possible to add integrations with Salesforce, their preferred CRM, so future campaigns can target audiences more efficiently. CallHub is currently working on such an integration which will be released to other customers as well.
To Conclude
PCS showed how meaningful and efficient communication can help drive change. While the task at hand was humongous and the deadline was seemingly impossible, they adapted. They had successfully utilized a fast and personalized channel to provide adequate information to their members and got them to take the desired action. And did all that in a very short span of time.
Here's hoping for more success for PCS in their future endeavors and looking forward to be a partner in their journey.
Want to try P2P for your campaigns? Check it out here.