"After people, data is your most important asset."
– John Kenyon, Nonprofit Technology Educator, and Strategist.
Why is donor data important? Well, donor data is key to your nonprofit's growth and sustainability. The primary benefits of up-to-date and constructive data are:
Donor data helps you understand your donors' motivations and drive repeat donations.
It provides insights into donor preferences that help you build more valuable relationships.
It helps you identify key characteristics of your supporters and reach out to similar audiences to expand your donor base.
Not managing your database can turn the data into a pile of mush. But, following the donor database best practices can help you make the most of your data.
In this post, we'll cover the most critical best practices that you need to follow to ensure your data is taken care of.
How do you create a donor database?
The first step to efficiently manage your donor database is building it the right way. Typically, there are two aspects of donor data management that need your attention:
How to collect donor data.
Data to be tracked for each donor.
Here's what each entails.
How to collect donor data
At each touchpoint, you'll need to collect relevant donor data. How you collect this data depends on the touchpoint itself. Some of the most common ways include: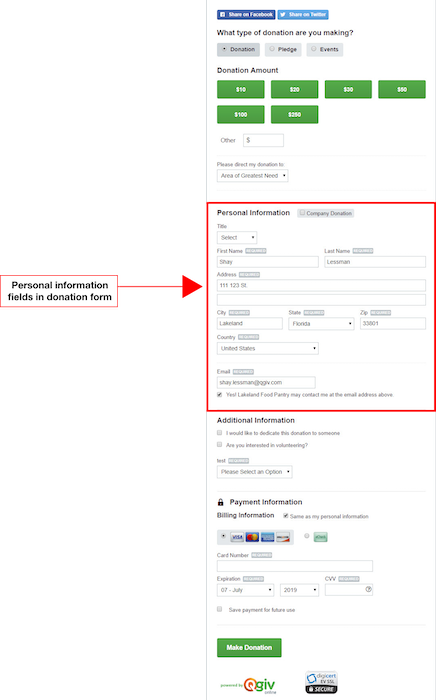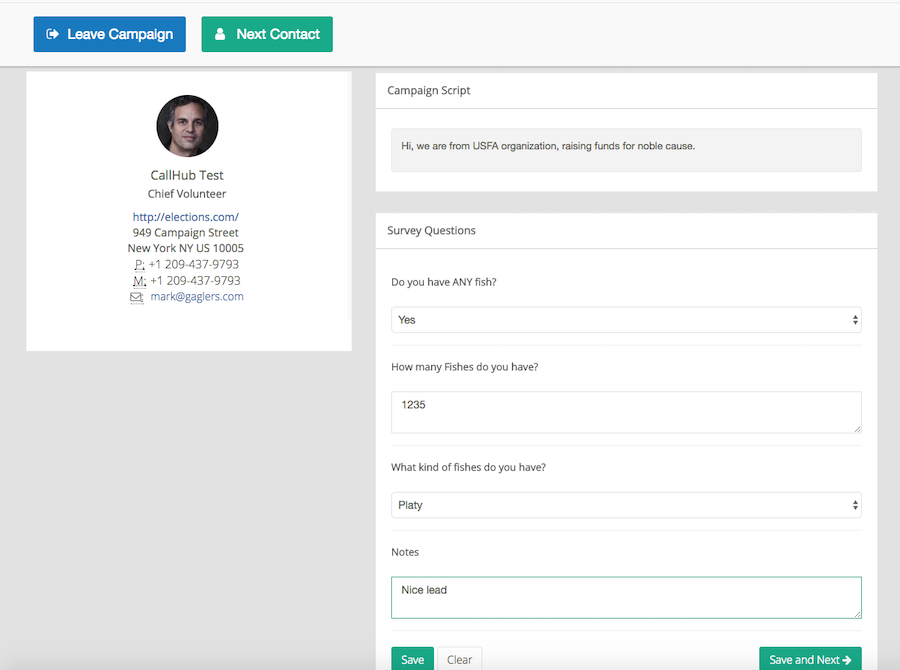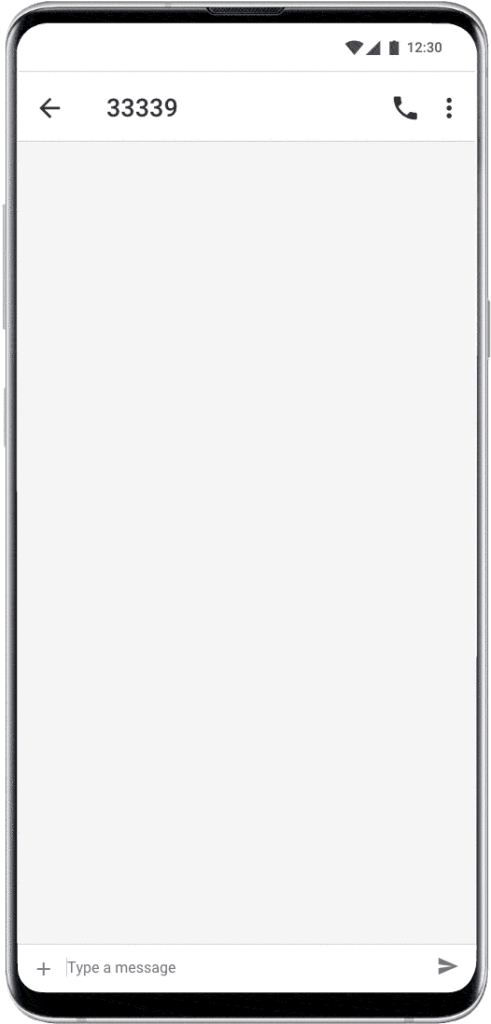 Asking them for more information in a feedback form sent over an email.
Read Next: The Donor Management Process: The Secret To Building Unreserved Donor Loyalty.
Donor data you should track
During the first contact, which is when donors are making their first gift, you should start with the basic data:
Name: The full name so you can address donors in a personalized manner in all interactions.
Address: To send out donor appreciation letters or other incentives when needed.
Email id: To send out newsletters and other updates.
Phone number: Preferably mobile numbers so you can text donors, which is a more personal channel of communication.
In subsequent interactions, you should be able to get more personal information on your donors. Some useful data points include:
Average gift amount
History of engagement (make sure to keep a record of all interactions)
Work details
Donor preferences (like preferred name, communication channel, etc.)
Likes, dislikes, and interests.
All this information gives you insights into the donor that can be leveraged to drive repeat donations and boost donor retention.
Once you have this sorted, you'll be able to create an extensive donor database that provides you with relevant insights.
Donor database best practices
To ensure that the database you've built helps improve the efficiency of your outreach and fundraising efforts, you need to maintain it well. The following donor database best practices help you with that.
1. Choosing the right software solution
This is a donor database best practice that most nonprofits ignore and choose to rely on apps like excel instead.
However, keep in mind that Excel is not a database. It is, in fact, one of the leading causes of dirty data because of the inability to enforce data entry guidelines. Plus, data entry and synchronization on Excel is a labor-intensive task.
A CRM solution is what you need to manage your database efficiently. A quick online search will provide you with a number of options. Here are some feature considerations to narrow them down:
Feature priorities: For some nonprofits, event management may be a priority; for others, donor outreach. Choose a CRM that has more comprehensive abilities for the features you want.
Integration with other apps: If you're using other third-party software like an email marketing tool or mass texting solution, you need to make sure that your CRM integrates with them.
Budget: Most expensive CRMs have a load of features that you may not need. So look for software that fits your budget.
Security: Finally, make sure to understand what sort of security protocols the CRMs have in place, especially in terms of data backup and user permissions.
For more insights on how to choose the right CRM and options to choose from, check out this post: Best CRMs for nonprofits based on features.
2. Set up data entry guidelines for everyone
No matter how you're collecting donor data, the database needs to be consistent. Inconsistencies can lead to several issues.
For example, if some of your staff enters donor names preceded by a Mr/Mrs and others don't, you could end up addressing some of your donors as Mr/Mrs rather than by their names.
To avoid this, you need to document a set of rules like the following, for example:
Should you abbreviate or spell out street names: Street vs. St. and Parkway vs. Pkwy.
How apartment numbers should be entered: Apt. 2 or Apartment 2 or Apt #2.
Is the donation date the date you receive the check or the date it is cashed?
Will phone numbers be entered with spaces, parentheses, or dashes? (555 555 5555 or (555) 555-5555)
Once you have these set of rules in place, here's what you need to do to avoid any mishaps:
Have the documentation publicly available so people can refer to it whenever needed.
Provide new staff with relevant training.
Check the quality of data on a regular basis to ensure everyone's following the guidelines.
3. Schedule regular data backups
Another important donor database best practice that nonprofits often ignore is backing up their data and testing it.
In a survey by Jay Love during a conference, around 60% of nonprofits admitted they did not back up their data daily. Moreover, only 5% said they had tested the back up in the last 30 days.
Backing up your donor database is important for obvious reasons; you don't want to lose your data in case of a software crash or any other reason.
Testing your data is equally important. You want to make sure that the data from the backup is easily recoverable and usable.
Generally, it's also recommended that you have one backup of the database stored offsite. However, this is entirely optional as offsite storing of data has its own challenges like data theft, copying, or malicious acts by disgruntled employees.
4. Segment your donors
You may want to track different things for different types of supporters. For instance,
For first-time donors, you may want to track the source they came from and donated.
With major donors, you might want to include referrals of other donors they give you.
For your evangelists, there may be peer-to-peer fundraisers you may want to keep an eye on.
Therefore, it's good practice to tag different types of donors and group them separately. This kind of grouping makes your donor database more systematic and your outreach efforts more efficient.
5. Schedule data clean-ups regularly.
Apart from backing it up, cleaning your data is also a donor database best practice that you need to follow. Clean data ensures that you get relevant insights and your outreach and fundraising efforts don't go to waste.
For example, if half of your email addresses are bad, then you won't see the results you're hoping for from your nonprofit's email marketing efforts.
When we talk about database cleaning, it typically refers to the following:
Validating the data with verification protocols: For instance, sending out feedback emails to sort out the hard bounced IDs or using a phone number verification tool to make a call to all numbers in your contacts and weed out the invalid ones.
Refining the database structure: You may start collecting new types of data from new donors. To make sure this data is consistent, you'll need to update your guidelines to include standards for this new type of data. Moreover, you may want to run a campaign to collect the same data from past donors too.
Finding and deleting any duplicate records: The last thing you want is someone receiving duplicate appeals. It messes with your tracking and takes away from your credibility by showing how sloppy your work is.
You can either carry out database clean-ups on your own or hire a third-party auditor to do it for you.
6. Run NCOA updates annually.
Every year, around 13% of people move. This means that every year you're likely to end up with a lot of bad mailing addresses.
This would result in your direct mail or other donation incentives not reaching the right people, which in turn may lead to donor churn. You can avoid this by running an NCOA (National Change of Address) update annually.
The NCOA is a secure database of approximately 160 million change-of-addresses going back 48 months. The database enables organizations to update mailing lists with new addresses from individuals, families, and businesses that have moved.
If you send out letters often, then you should think of running this update twice a year. For the rest, an annual update should do.
These were some donor database best practices that can help you keep your data clean and your outreach and fundraising efforts efficient.
However, following these donor database best practices comes second. The first challenge you need to overcome is building a quality list of leads (who will convert to donors). Traditional list building practices have been rendered inefficient due to the cutthroat competition for donor attention, and it's a good practice to keep list building methods up-to-date. This article, List building – New inbound marketing channels you cannot ignore, can help you with that.

Featured image source: Jan Antonin Kolar