Social Media For Nonprofits: How To Succeed On Every Network
May 7, 2018 - 10 minutes read
Social media, for nonprofits, is a very competitive space and a fantastic platform to expand their reach. Through it, nonprofits can tell their story, get people to volunteer, engage their supporters, and raise donations.
All you gotta do it grab people's attention with your posts.
Easy right?
Absolutely!!
In this article, I will take you through 8 effective methods to increase your social media following, expand your reach, and succeed on social media!
Divide your audience
First, develop audience personas to categorize your ideal supporter base into volunteers, donors, and the people ready to share your message within their social network.
Persona development helps you know your audience- who they are, where they are, and how to speak to them on a personal level. This will help you determine the right social channels for your cause. With this information, you can create and promote content that aligns with the sentiments of your audience.
Pro tip: Every social channel has a different posting schedule. So, do your research before scheduling your posts. The ideal time is 11 am or 5 pm from Tuesday to Thursday.
Use humor
Humor is key to grab the attention of your audience. It also projects an image that there are real people, with real personalities behind your content. Humor can boost your brand and create an engagement. If misused, it can cause people to unfollow you.
For example, Metro Trains Melbourne used humor to help prevent train injuries with their popular video 'Dumb ways to die'. Using humor did wonders for their brand and helped in expanding their reach.
In 2010, charity 10:10 released a short film called "No Pressure" a humorous fantasy about blowing up people (including children) who aren't enthusiastic about reducing carbon emission. The organization was viewed negatively by the public and had to remove the film from circulation on the same day they released it. This is an example of humor gone wrong.
Make use of videos
On an average, people watch at least one video every day. Videos are one of the most engaging pieces of content you can post on social media. It gets more attention than written content.
Posting videos of volunteers taking part in an event or attending a rally can be persuasive as the viewers will know what your organization does.
For example, The Robin Hood Foundation uses videos to tell the stories of their beneficiaries.
Use hashtags
Use chic hashtags to expand your reach and create awareness for your cause. Hashtags create a trend and you can spread your movement through its use.
Create hashtags like #DonateTuesdays to encourage donors to make donations on a particular day. Here, you are using the momentum of an already popular hashtag to promote your cause.
For example, Just Be Inc. used #MeToo to provide empowerment to the survivors of sexual assault, abuse, exploitation, and harassment. Millions of men and women responded, within days, with their own stories. This proves how important hashtags are to spring a movement.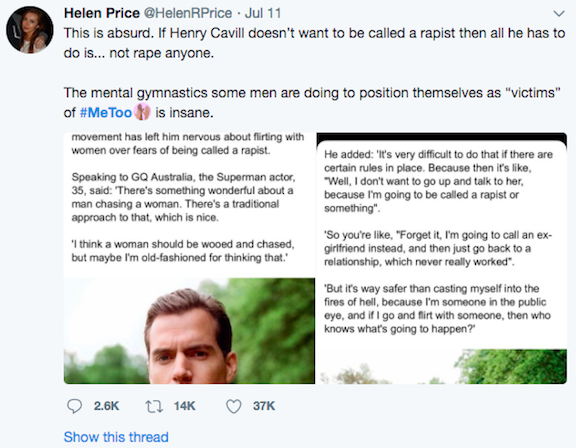 You can use Hashtags to increase donations. Charity: water used #firstworldproblems to encourage the movement and to raise $42 million dollars.
Hold creative contests
Contests are a good way to increase your follower base and stimulate interest in a cause. People love winning and by hosting a contest you can keep people engaged.
Hold contests on your Facebook page or Instagram profile. It can be a 'like to win' or 'comment to win' contest. Play around and experiment with photo contests and caption contests to gauge which type of contests bring in more engagement.
Don't give prizes unrelated to your organization. Unrelated gifts will generate a lot of participation but not from the people who will become donors or volunteers.
An ideal prize is tickets for your event or a gala hosted by your organization. Don't forget to thank the ones who didn't win.
For example, Regence BlueCross BlueShield and Pro Photo Supply co-sponsored the Hearts in Nature photo contest to raise money and help the Dougy Center continue in their efforts to better the lives of grieving children.
Creating a movement through Facebook profile pictures
The first thing people notice is your Facebook profile picture. It tells the viewer whether you're boring, interesting, fun, artistic or smart. It stands as a statement.
Over the years, people have changed their profile pictures to support several movements. Nonprofits can use this strategy to spread their influence and cause.
For example, The Human Rights Campaign launched their marriage equality campaign for which users changed their profile pictures to a pink or red equal sign to support same-sex marriage. The HRC page shared a post asking Facebook users to support their cause. Within 24 hours, over 60,000 people shared their original post. The red sign was not just seen on Facebook, it migrated to Twitter and Instagram.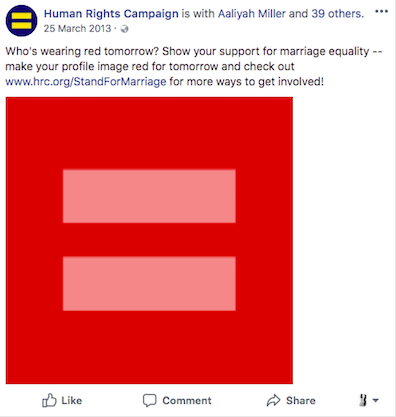 Selfies
The best thing about selfies is that it generates content created by users. People love recognition for their good deeds. Donors can post selfies with the donation amount which acts as user-generated content. Using a hashtag along with selfies will make it easier to search for your posts.
For example, Made Man organization launched a campaign to support Career Gear. Career Gear is a nonprofit that supports low-income men. As a part of the campaign, they asked readers to suit up and take a selfie with the hashtag #FormalFriday or #GentlemanUp. For every picture they posted, they donated $1 to Career Gear to help men in need. The campaign raised thousands of dollars for the nonprofit in a day. It reached over 30 million users over social media. Other user-generated content includes the ALS ice bucket challenge which raised over $115 million dollars.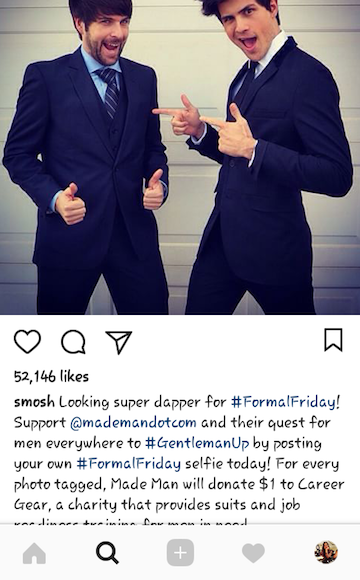 Use Snapchat
Average users spend 25 to 30 minutes daily on Snapchat, making it a great platform to spread your message. You can use to promote your events and to target millennials.
Hot to use Snapchat?
Snapchat stories:
To promote your events and give details about it. As Snapchat stories remain only for 24 hours, information will be up to the minute.
You can use it to provide insider deets and 'behind the scenes' clips of an event. If your nonprofit works for animal safety you can send out a one-on-one snap of the rescued animals and volunteers working for your organization.
Snapchat Filters:
With the use of Geofilters, location-based filters, you can increase the discoverability of your event.
Use it to promote your event and it is a fun way through which users will know about your organization.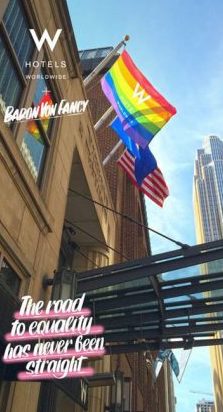 Snapcash:
A feature through which your followers can send money to your organization, being a powerful tool to raise online donations.
Snapcode:
Use it to grow your following.
Makes it easier for users to connect with your organization.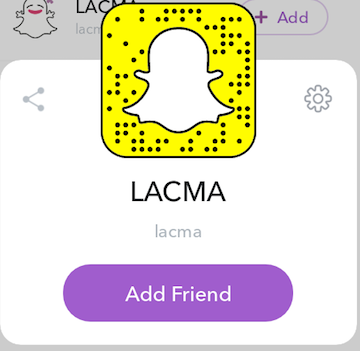 For example, Nonprofits like Charity: water, Human Rights Campaign, Greenpeace USA, LACMA and Ocean Conservancy are ruling Snapchat right now.
Social media is ever-changing, and you must always stay update. It provides access to donors, volunteers, and supporters. Your nonprofit social media strategy will increase awareness, engagement and help raise money. Use our tips to succeed on social media. Comment if these tips have helped your organization.
nonprofit communication
,
nonprofit strategy
,
Social Media