Today, user-generated content receives four times higher click-throughs than average ads.
To think that just a few years ago, it was struck off as a hype that wouldn't make a significant impact.
The lesson to learn here is that new marketing trends come up constantly, and marketers have to be on top of their game to spot every single trend that could impact their performance.
With nonprofit marketing, it is an even bigger challenge because not only do they have to understand the trend but also apply it to an industry that functions quite differently than others (as we'll talk about below).
However, we've done the heavy lifting for you and listed out the major marketing trends that you need to focus on and how to implement them. But first, we'll start by understanding what nonprofit marketing is and how it differs from other industries.
What is nonprofit marketing?
Nonprofit marketing campaigns entail using tactics and strategies to raise awareness about a charity, its work, and to raise donations. Marketing is as important for nonprofit organizations as it is for businesses and uses similar techniques to reach their objectives. Some of these objectives include:
Creating awareness – Similar to any business, nonprofits need to generate awareness about their existence.

Promoting your services – People should also be aware of the work charities do. It establishes the organization's credibility and importance for people.

Fundraising – Since organizations rely heavily on donations, nonprofit fundraising is an essential and most often the ultimate goal of marketing.

Recruit and engage volunteers/donors – Nonprofits also need to recruit volunteers to help them carry out their services. Marketing to the right audience helps them get those volunteers.
While nonprofits follow traditional marketing practices, it is often challenging because they don't have anything tangible to offer in return.
How is nonprofit marketing different?
Here are a few major differences between nonprofit marketing and marketing for businesses.
| | | |
| --- | --- | --- |
| | For-profit marketing | Nonprofit marketing |
| Audience | Businesses have a more targeted audience. They focus on people who will buy their products. | Although nonprofits have a target audience, it is typically more diverse to ensure maximum reach.c. |
| Targeting method | To attract customers, businesses focus on educating consumers about the product or service and how the consumer can benefit from it. | Nonprofits attract customers by building awareness of an issue and appeal to people's emotions. The primary focus is to strike our heartstrings rather than conveying a tangible benefit. |
| Customer satisfaction | For-profits focus on creating a good experience around the purchase and of the product/service to ensure satisfaction. | Charities focus their marketing on how satisfying it feels to help others since the donor isn't the direct beneficiary. They need to induce feelings of fulfillment without any physical benefit. |
In the end, all you need to remember is that nonprofit marketing is all about emotions.
If organizations want to raise money for a charitable cause, it is far better to appeal to the heart than to the head. Put another way, feelings, not analytical thinking, drive donations.

Deborah Small, Professor of Marketing and Psychology, Wharton University
Apart from being challenging, nonprofit marketing is also fast-paced, and the trends change quite quickly.
It's highly important for organizations to stay on top of these trends to ensure they don't miss out on more effective marketing strategies. Let's take a look at the digital trends that nonprofits must keep an eye out for.
Nonprofit marketing strategies that you need to focus on right now
Texting trends in nonprofit marketing
Nonprofit text messaging audiences grew by 26% in 2019, which was way more than email and social media audiences. This indicates how important texting has become for nonprofit communication and marketing. Let's see how:
1. Fundraising through texting
CTR for fundraising texts was 4.2% in 2019, much greater than the 0.56% for emails.
People's inboxes are filled with marketing and promotional emails that are often ignored. Texting, on the other hand, is a more personal communication channel, which is why it has a higher CTR.
Another point to note here is that this high click-through-rate was despite the limited integration of SMS and donation platforms. This shows that donors prefer SMS, even if the experience is not as great as with email.
How can you implement this?
When fundraising through SMS, you have two options, Text-to-Give or Text-to-Donate.
In text-to-give, donors send in a keyword to your number, and a fixed amount is automatically deducted from their carrier's bill and added to your account. In text-to-donate, a user receives a donation link to complete the donation process when he/she sends in the keyword.
Most nonprofits use text-to-donate because:
Setting up text to donate is easier. You don't need complicated software integrations. All you need to do is set up a text message autoresponder (as explained below).

It is more cost-effective and efficient. With text-to-donate, you're only charged the standard SMS rate. But with a text-to-give platform, you're charged a subscription fee, a fee for every transaction, and maybe a small percentage of it as well.

The amount an individual can donate in one-go is not limited. Since they are sent to a donation form, they can give any amount. In text-to-give, on the other hand, you'll have to send the keyword multiple times to donate a higher amount.
Here's how you can set up text-to-donate in a mass texting software like CallHub:
1. First, select a keyword (that people would send in) and a shortcode for them to send the text to.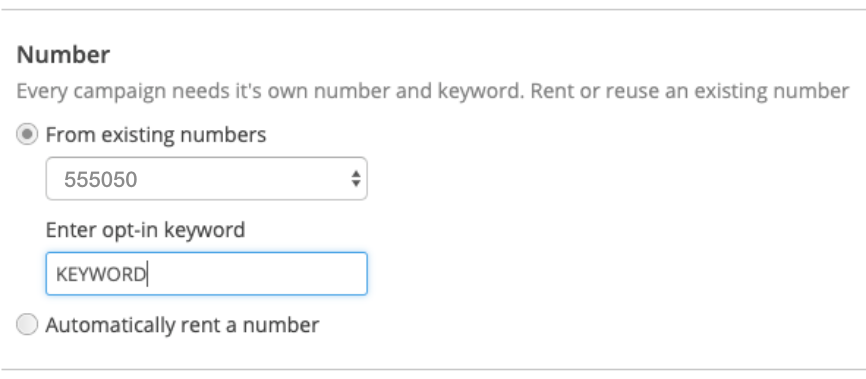 2. Next, set up a prompt message with the link to the donation page that will be automatically sent on receiving the keyword.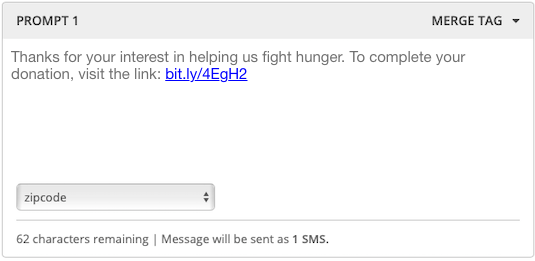 3. Lastly, promote the keyword and shortcode everywhere for people to see and opt-in.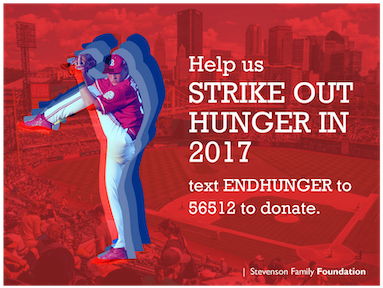 In CallHub, you can also schedule Thank You messages, prompts to remind them if they didn't go through the process, etc. Check out this article for more details and best practices on autoresponders.
→ Text Message Autoresponders
2. Engaging prospects and donors with peer-to-peer texting
Nonprofits sent 1.4 peer to peer texts on average to every supporter and got responses 14% of the time.
The best way to engage your prospects is to have a conversation with them, and with peer to peer texting, you can get more responses.
P2P texting also ensures efficiency because a single volunteer can send out 3600 texts in an hour and then get back to responses either with custom or templated replies. By engaging with prospects at a one-on-one level through texts, you can:
Gather more customer data and use it later for personalized messaging.

Ask for their feedback to get them more invested in your organization.

Lead them down the donor journey and get them to take high barrier actions (volunteer, shift to monthly donations, etc.).

Strengthen donor relations by engaging with them over a channel of communication that they prefer (as we spoke about earlier).
How can you implement this?
The first thing that you'll need is a texting software like CallHub that provides a peer-to-peer texting solution.
To set up your peer to peer texting campaign, all you need to do is:
1. Import all your contacts.
2. Add the initial question (the first message that will be common for all and can be sent as a broadcast) and the following survey questions to be sent.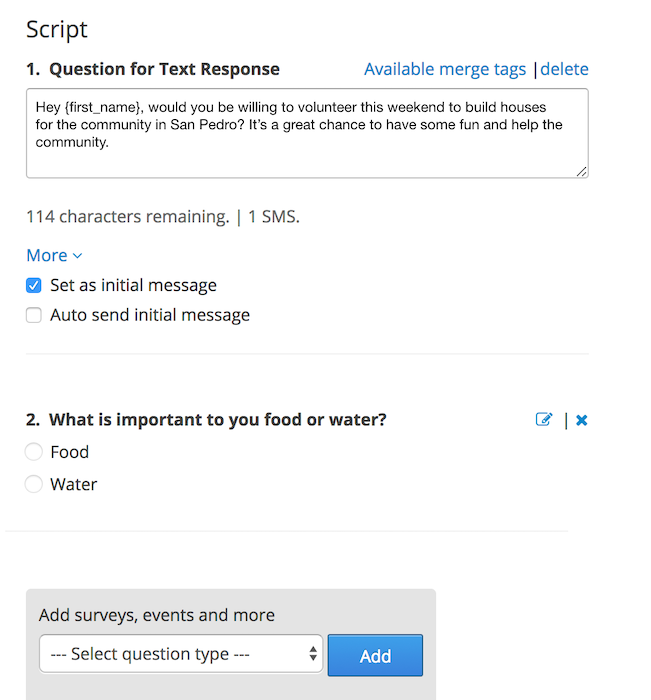 3. Save some recommended reply templates for volunteers to respond with for common answers.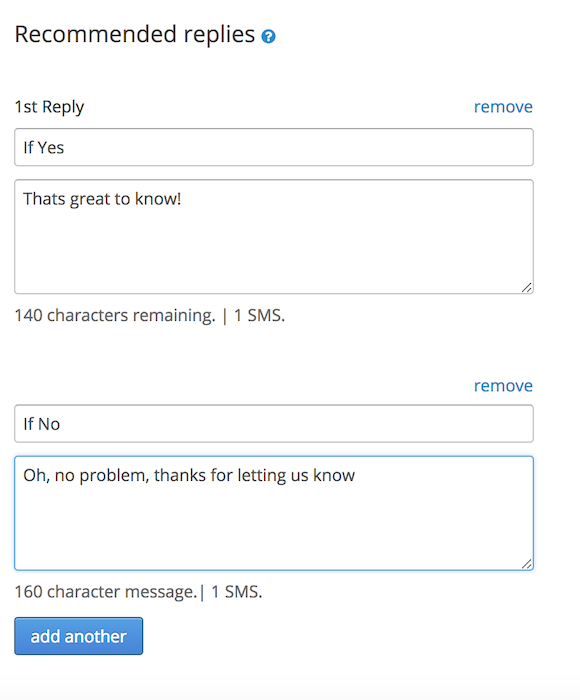 4. Schedule the campaign and start engaging with people.

Calling trends in nonprofit marketing
Calling is another personal channel of marketing and communication with a lot of potential to improve donor relations, raise awareness about your cause, and secure more funds.
1. Strengthen donor relations with phone calls
In early 2020, during the time of social distancing, the hourly call volume to donors and prospects was up by 12%.
With face to face meetings halted, nonprofits jumped on the next best thing in terms of personal conversations: calling.
While a lot of organizations believe that calling donors seems intrusive, statistics indicated the complete opposite. Here's what the CEO of a telephone fundraising agency said about it:
People are being incredibly positive about being called with some of those people struggling with isolation, pleased to have the contact and a chance to talk, even if they cannot make a gift. It really is an important time for charities to be checking-in with their supporters.

Helen Mackenzie, CEO, Purity
How can you implement this?
To implement this, you will need a call center software that allows you to:
1. Display a well-detailed script for the call. While you shouldn't narrate the script like a salesperson, it's good to give your call some structure. It will also come in handy if you employ new volunteers to make these calls.
Here's an example of how it should look like: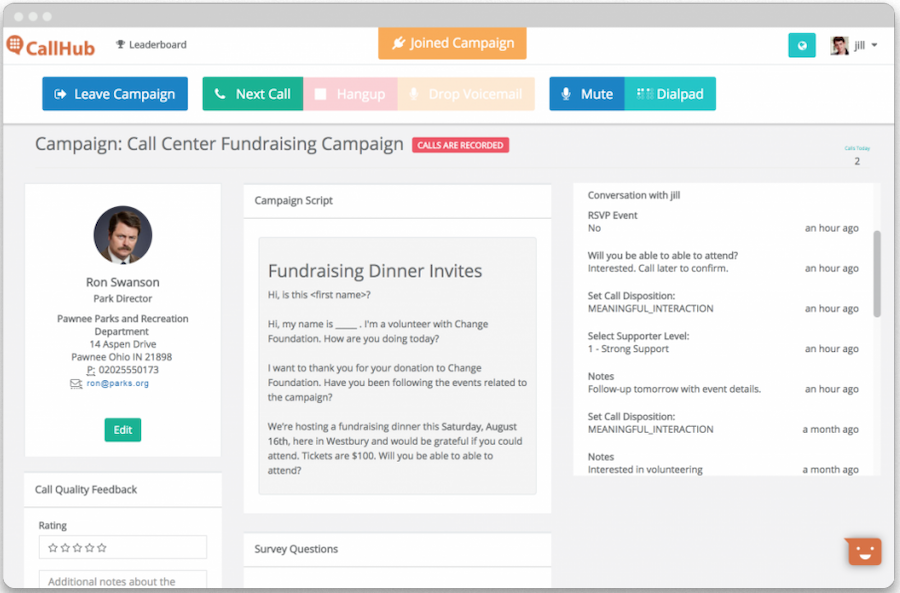 2. Gives you the background of the donor to help you prepare for the call. To make the call more personal, you'll need some context to build up the conversation. You can't start every call with a donor like it's the first time you're talking to them, right?
A call center software with a preview dialer comes in handy here. Here's how it looks like in CallHub: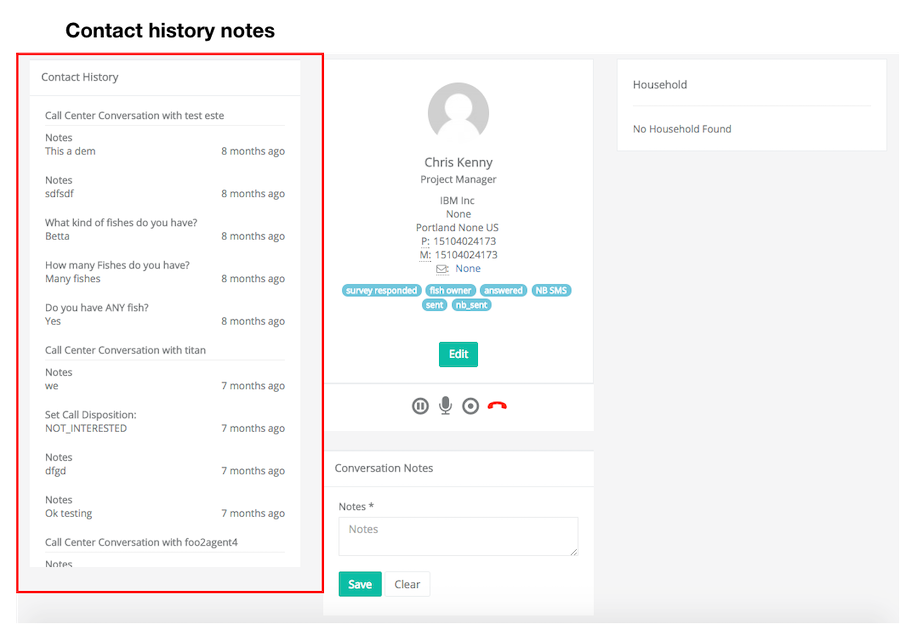 2. Drive repeat donors through telephone fundraising
Early 2020 witnessed an average increase of 20% in money raised from existing donors.
Apart from building relationships, telephone fundraising has also proven its impact on fundraising, especially in driving repeat donations. Here's why:
Engaging with donors in one-on-one conversations gives you insights into their current situation and their position to offer help.
These insights help you decide whether you should make a fundraising ask or not. This ensures that you don't come across as insensitive and also increases your chances of getting a gift (since you're only asking people who can donate).
How can you implement this?
When calling donors to engage with them and ask them for another gift, you'll need:
A fundraising script. Make sure that you plan out the ask over two or more calls. Engage with the donor first and make the ask in a follow-up call. Asking for a donation in the first call may convey that you don't really care about them.
A system to seamlessly collect the donations. A great way to do this is by sending a follow-up text after the call with the donation link. With CallHub's text from call center feature, this becomes incredibly easy. You can create a message template and send the follow-up SMS from the calling interface itself without any additional effort.
Here's an example of this in action: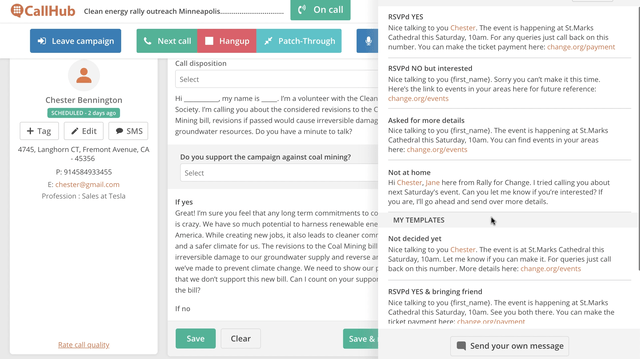 Social media trends in nonprofit marketing
Between 2019 and 2020 alone, 321 million new users were added to social media. This makes social media an incredibly powerful channel for nonprofit marketing to target a large audience. Here are the trends you need to keep an eye out for:
1. Push for peer-to-peer fundraising through Facebook to raise more funds
97% of all Facebook revenue was donated through the peer-to-peer Facebook fundraiser tool.
There are many reasons peer to peer fundraising on Facebook works so well:
Facebook still triumphs over all other social channels in terms of the number of users. A larger base equals more reach and funds.

With P2P fundraisers, a credibility factor comes into play. People are more likely to act on a request made by a friend or family member rather than an organization.

Facebook's fundraising features are more intuitive. Donors can make payments without leaving the platform, and individual fundraiser posts receive a high priority on a user's newsfeed.
Another reason why you should be encouraging more peer to peer fundraising campaigns is that it's a great way to get your supporters more closely involved with your cause. This can help you boost donor retention.
How can you implement this?
To drive peer to peer fundraisers on Facebook, here's what you need to do:
1. Check for your nonprofit's eligibility and register it to collect donations. Refer to this Facebook Page for Nonprofits to check for your eligibility and steps to register.
2. Let your supporters know that they can create fundraisers through your Facebook page. All they have to do is head on to your page, click on the "Create a fundraiser" options, and follow the steps to get started.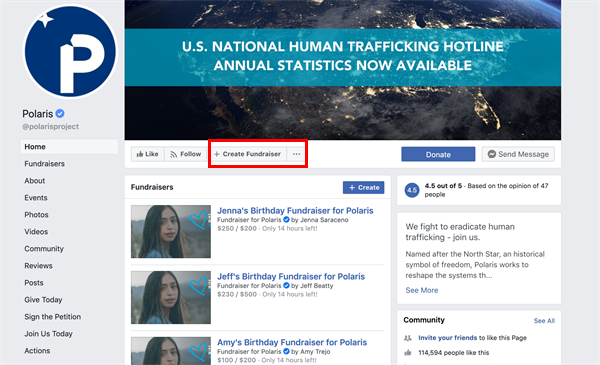 3. Make sure to share resources, tips, and templates with the fundraisers. These include mission statements, description of work, testimonials, branded images, etc.
2. Prioritize video content over links or images for better reach and engagement
Social videos generate 12 times more shares than text and images combined. Views on branded video content have increased by 258% on Facebook.
The consumption of video content has increased on all social media platforms (not just Facebook). 82% of Twitter users consistently watch video content; Snapchat generates 10 billion video views every day, video consumption on Instagram increased by 150% in 2019.
There main reasons for the uprise of video consumption on social media are:
Videos are more memorable and easy to remember. The human brain processes visuals much faster than text, which is also why they do so well.

Social media algorithms prioritize video content and display it more often on the individual's feed. Since videos have higher engagement, they keep the user on the social media platform for a longer duration, which is what these channels want.
How can you implement this?
Sure, making videos sounds complicated, and it sometimes is. But not to the extent that you may be imagining.
Take the time to figure out how you can create videos in a cost-effective way. This could mean using your iPhone or taking a photo and adding a quote on it and making that into a video.

Jeanette Knutti, Digital Marketing Academy for Nonprofits
Here are a few suggestions on how you can go about this:
1. Recruit a volunteer with videography experience to help you create videos. As we spoke about earlier, these videos don't have to be very complex. A simple video shot on your phone will work great.
2. Employ intuitive tools to convert images into videos. There are plenty of cost-efficient tools that you can use to do this. These include Animoto, WeVideo, Biteable, etc.
3. Live streaming is also a cost-effective way to get a great video and hold a virtual event. This live-stream could be anything, an interview, a beneficiary testimonial, a general address, etc. Once you're done with the live-stream, you'll get a recording of it that you can repurpose.
Here's an example of an interview live-stream by the Toronto Centre of Learning and Development:
3. Partner with micro-influencers to drive more awareness and raise funds
Micro-influencers have an engagement rate of 4.5% compared to the 1.7% engagement rate of macro-influencers.
Influencer marketing is another popular social media strategy for nonprofits. Micro-influencers are online personalities with around 1K to 10k followers. They have 22X more buying conversations with their followers and are perfect for partnerships with nonprofits because of two main reasons:
They have a more targeted follower base. Micro-influencers specialize or focus on a single, niche topic that gets them followers highly interested in that niche. So people are more inclined to learn about a brand they are promoting since it's likely to resonate with them at a deeper level.

Micro-influencers are more affordable and more easily reachable. For macro-influencers, you'll have to find a way to stand out and get to them and then convince them to promote your posts for free or a negligible cost.

Micro-influencers are typically easier to get in touch with, and 97% of them charge less than $500 for promotion. Some of them may even do it just for a gift basket.
How can you implement this?
To get micro-influencers to partner with you and spread the word about your organization and your work, you will need to:

Find relevant influencers in your niche. You can use the tools like hashtagify.me to find people using similar hashtags and then shortlist influencers from that list.

Start building a relationship with them by liking, commenting, and sharing their posts. You need them to notice and trust you. Do this for 2-3 weeks, preferably.

Get in touch with them and make small asks. They typically post their contact info for collaborations publicly. Contact them and start by asking them to share your posts.

Follow-up with event invites, gift baskets, etc. to motivate them to become a part of your cause. Once you're at that point, you can ask them to lead fundraisers for you.
Here's an example of a nonprofit marketing campaign, Mental Health is Trending, partnering with a micro-influencer to generate awareness: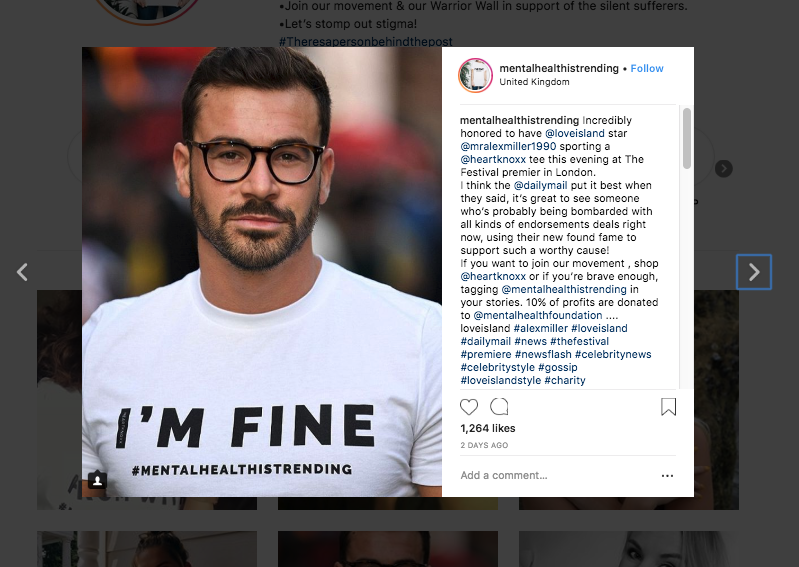 Related Reading: Writing the Perfect Nonprofit Fundraising Plan – In 10 Easy Steps.
Digital advertising trends in nonprofit marketing
Given that people are spending the majority of their time online, digital advertising is becoming a key aspect of marketing. In 2019, nonprofit spending on digital ads increased by 17%, which shows that most organizations are already catching up to the opportunity.
Diversify advertising spend to raise more funds
Large nonprofits balanced ad spend between Display ads (35%) and Social Media ads (54%), whereas small nonprofits spent most of their budget on Social Media (96%).
While most nonprofits benefitted from this division of advertising, the results could have been better with a more diverse strategy. Here's why:
The return on ad spend for search ads ($3.59) was more than that of social media ($0.70). Nonprofits would have seen a higher impact if they had split their budget between search and social rather than just the latter.

Organizations spending their budget on one (or two) major channels increased the competition, which further hindered the impact. When there are so many organizations competing against each other, ads become more expensive and less visible.
Hence, it's critical to approach digital advertising with a multichannel approach to get the best of all pies.
How can you implement this?
It may be daunting to get out of your comfort zone and experiment with different ad types. However, you don't have to go all-in at once but gradually.
Start with reducing 30% of your budget from one major channel and put it into others. For example, small nonprofits should spend more on search and display ads.

Keep experimenting for at least a couple of months. You won't start performing well right from the start. It will take a while and some tweaking to establish advertising authority on a channel and get great results.

Gradually increase the budget to channels that begin to show results. Start with 5-10% increments and make sure you don't completely eliminate the spending on the previous channels.
Remember, all digital ad channels have great potential that you shouldn't miss out on. For example, take a look at these search ads: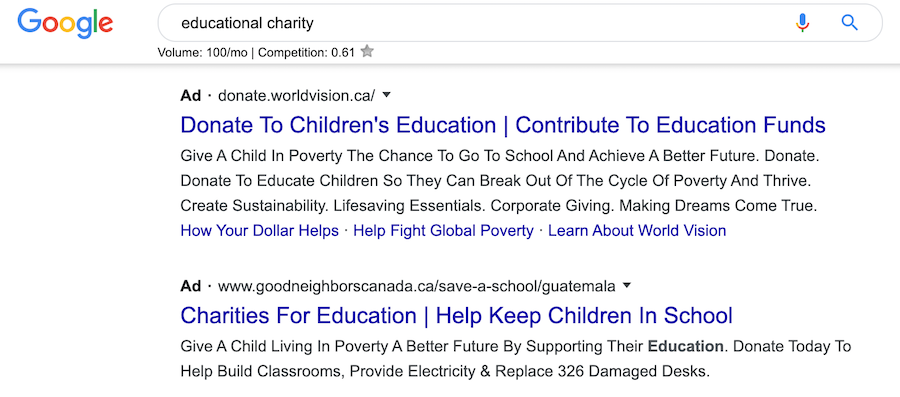 Source: Wild Apricot
These ads are showing up on a highly relevant search result, thereby making them more likely to perform well than a social media ad that the user may not have the intent to see.
Email trends in nonprofit marketing
While its share may be reducing, email still remains one of the most largely used and cost-effective channels for nonprofit marketing. As a matter of fact, email fundraising response rates too increased by 1% in 2019.
However, like all other channels, our email strategies also need to evolve to ensure maximum impact.
Boost click-throughs and engagement with video in welcome mails
A video in your initial email campaign can boost click rates by 96% and improve the CTR in subsequent emails by 65%.
Video content can ramp up your email marketing efforts due to two reasons:
They engage the users better since visuals are processed faster by the human brain (as we spoke about in the social media section above).
It breaks the monotony of dull emails full of texts. People are not always interested in reading long paragraphs, especially if they are promotional. A video solves that issue.
How can you implement this?
Similar to the best practices for social media, you really don't need expensive and complicated videos for your emails. In fact, you can use the same videos you're posting on your social handles.
Here are a few tips to ensure that these videos have maximum impact:
Start adding videos right from the welcome email. This gives recipients the idea that all your emails will be as interesting, thereby increasing their chances of opening subsequent emails.

Make sure to host the videos on your website. Create a landing page for all videos or an entire section. You don't want prospects clicking on the video and taken to another website. You won't be able to nurture them there as well.
Here's an example of The Pancreatic Cancer Action Network using an exciting video in one of their emails.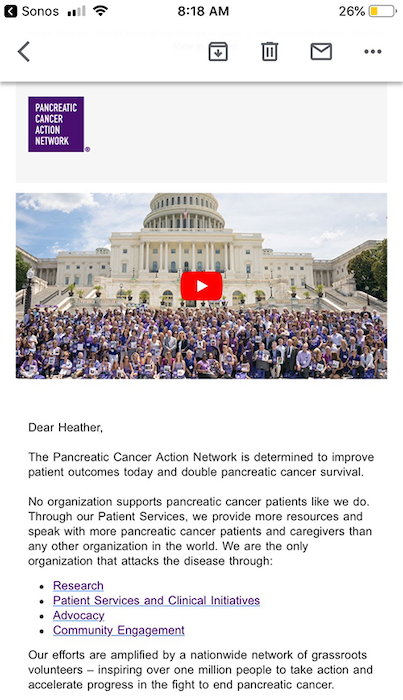 Notice how they used a video hosted on their YouTube channel in the email. Try to avoid that. If you can't, however, make sure to add distinctly visible links to your website, similar to how they did it. Also, make sure to add these links in the description of the YouTube video.
An additional step that you can take is to send a follow-up text to people who don't open the email. All you'll need to do is filter out the unopened emails (and contact numbers), add it to a new contact list, and send out a text blast. It's an easy way to increase engagement.  
Event trends in nonprofit marketing
Nonprofits hold events not just to raise funds but also to keep their donors, supporters, and volunteers connected as a community. People coming together and talking about why they are involved with the cause engages them at a deeper level and induces a sense of community that ultimately strengthens their relationship with the organization.
Due to the social distancing rules in effect, 74.6% of nonprofits had to cancel events, thereby losing this opportunity of fundraising and improving donor relations. However, here's a workaround that issue:
Organize live-stream virtual events to keep people connected
Organizations hosting virtual events found that 45 percent of registrants wish to attend it live. Only 10 percent of registrants prefer on-demand events.
With in-person events being out of the picture, planning a virtual event is your next best option.
However, even under virtual events, live-events are more preferred. Here's why:
Live virtual events give people the opportunity to engage with each other (through chat options, participation, etc.), just like in an actual event.

An advantage for organizations, it is easier to convert participants of a live event.

Being online removes the geographic barrier, which can amplify your reach significantly.
How can you implement this?
For live virtual events, you will need a plan to promote and host the event. Here are the steps involved in it:
1. Shortlist the platform of the event. For a smaller community event, you can use Zoom that allows everyone to participate but has a maximum limit. For mass events, you will have to go with a social channel with a live-stream option (YouTube, Facebook, etc.). You could also use a mix of both if needed.
Example
The Jewish Voice for Peace used both Zoom and Facebook to broadcast their event. The first 500 participants were added to a Zoom call, while others could watch the event over Facebook live. They attracted a total of 30,000 participants for it.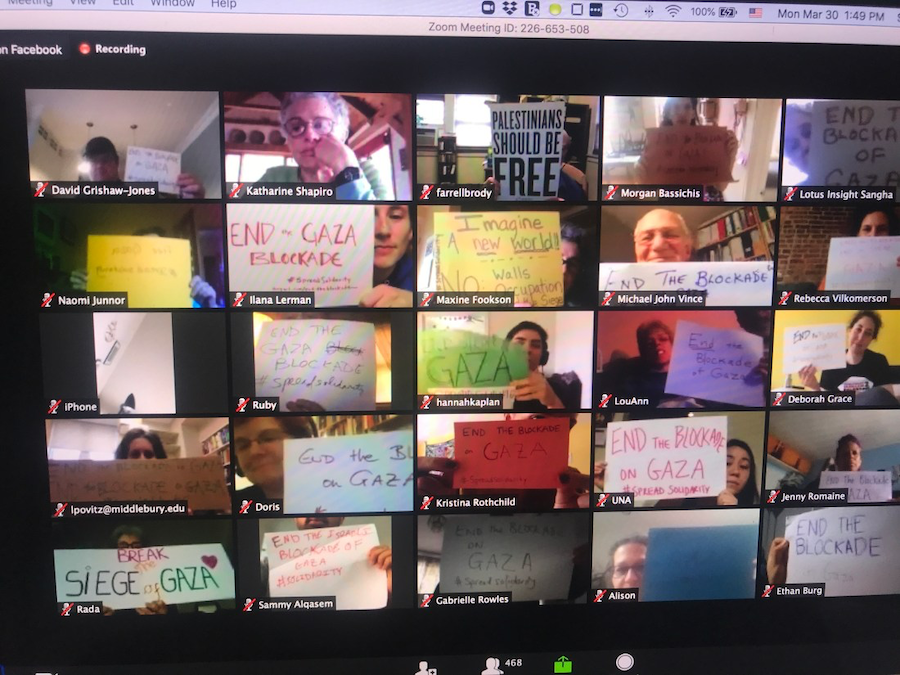 2. Make a plan to promote the event. The plan should include the channels that you'll be using for promotions (email, social media, ads, etc.) and the message (why people should attend and details of how to join it).
3. Check for the resources you'll need. Speakers and co-speakers, volunteers to facilitate the chat, track and fix technical issues, relevant software tools, etc.
4. Set up a system to engage and convert people during the event. In Zoom, you can use breakout rooms to split people into groups and get them to engage with each other. In other platforms, you could encourage them to participate in the chat. To convert them, you can plan to share and pin relevant links over chat.
You could also set up an SMS opt-in system for the same. Here's an example of NextGen America employed this in their live event: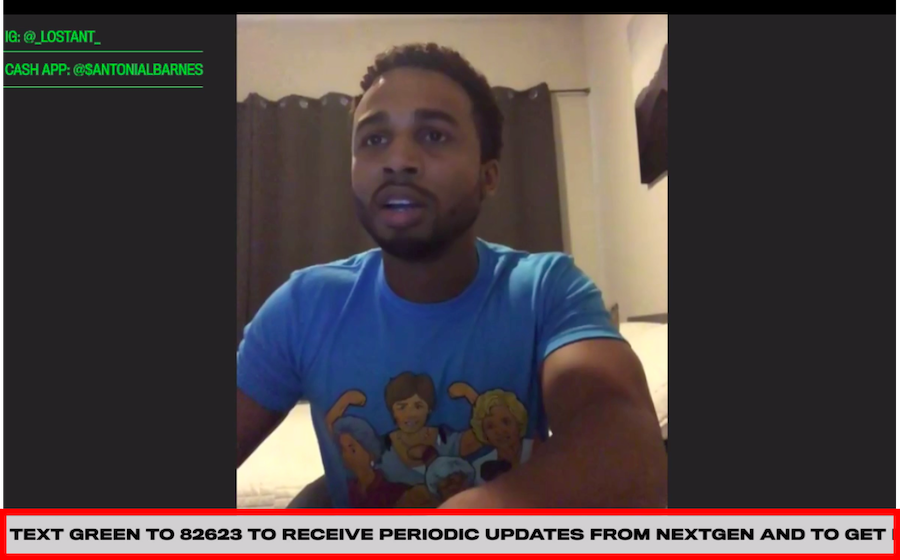 To Conclude
These were some of the major trends in nonprofit marketing that you need to act on right now.
In the end, it's important to remember that online behavior is dynamic, which is why marketing trends keep changing. If charities wish to stay ahead of the curve, it is critical for them to adapt to these changes as they come. Hopefully, the points we spoke about above help you with that
Did we miss any trend that you've been leveraging? Shoot me an email at [email protected], and we'll make sure to add those to the list too.

Feature image source: William Iven