65% of organizations adopt CRM technology within the first 5 years of launch.
This is because organizations are increasingly opting for systems that help improve their customer experience, customer satisfaction, and retention, which lead to higher sales and profits. For every dollar spent on a CRM system, companies earn back $8.71.
If this information seems exciting, then you must read on. This article explores customer relationship management and CRM tools and how they can benefit organizations across industries.
What is CRM?
Customer relationship management (CRM) aligns an organization's practices, strategies, and technologies to serve its customers in the best way possible. The end goal of customer relationship management is to improve the target audience's satisfaction and retention.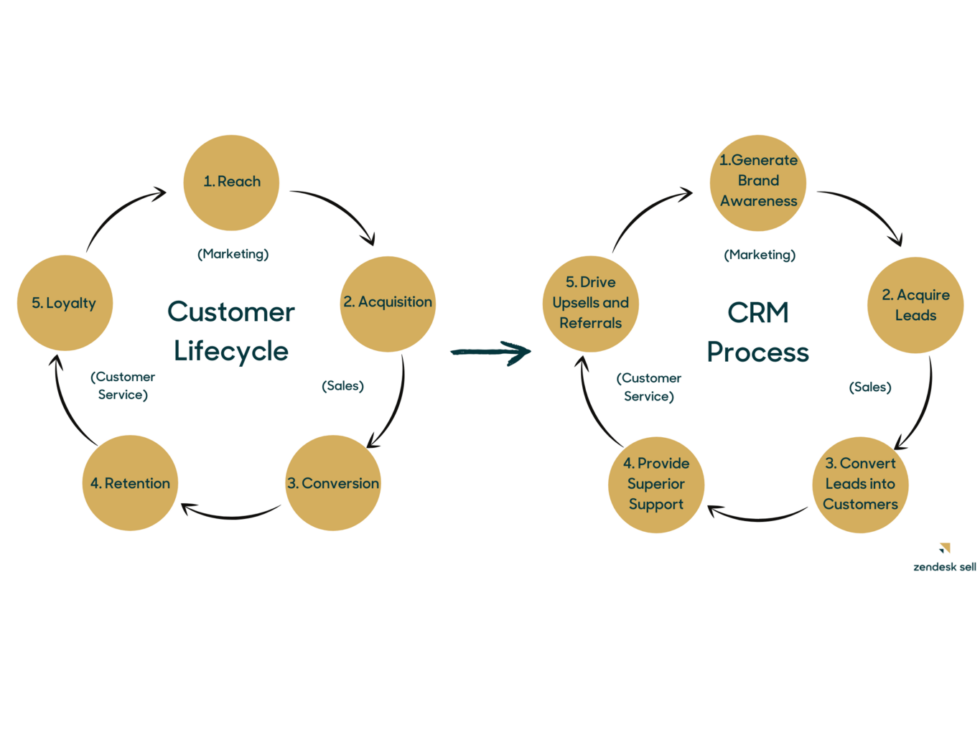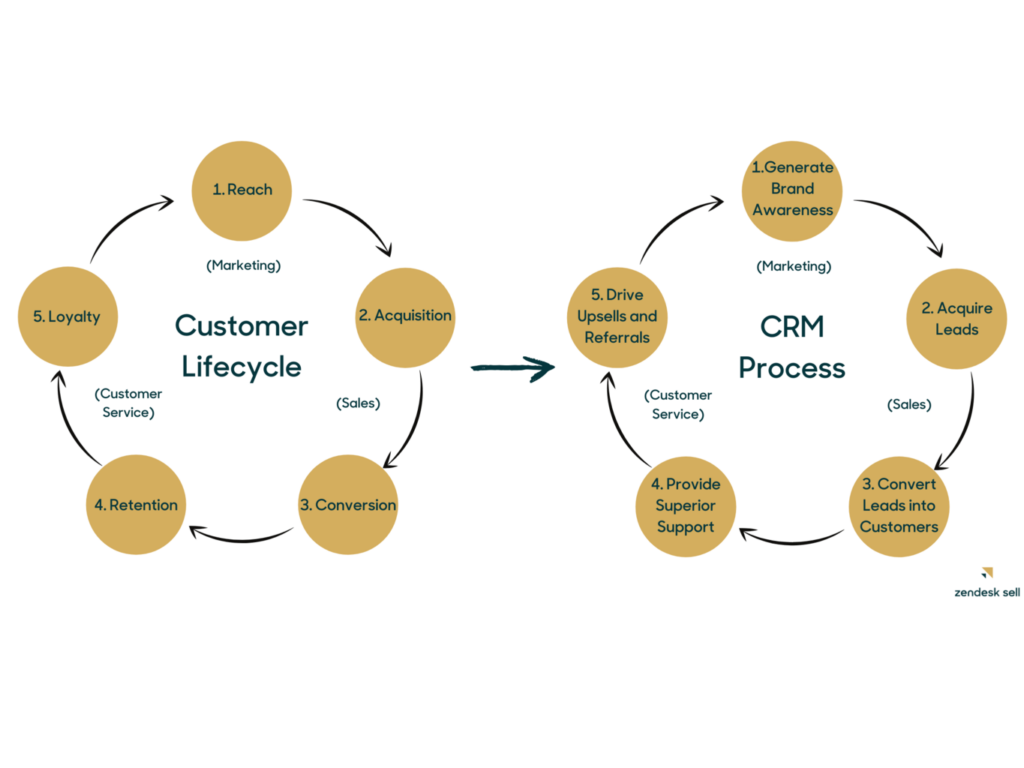 CRM software is a part of the customer relationship management cycle. It provides tools that help an organization–
Keep a record of all customer/target audience interactions on a single platform.
Enable a better understanding of the target audience and improve their experience.
Market the right message to the right person at the right time.
Develop and implement a precise sales and conversion system.
Convert more people with personalized experiences.
When should you invest in a CRM?
One of the earliest signs of needing a CRM comes in the form of excel sheets. While they are great when your business is just starting, they do tend to multiply when you are not looking!
So if you find yourself–
Regularly tracking different sheets.
Storing data in multiple places.
Losing precious information because you couldn't keep up with regular updates,
Then it is time to invest in a CRM system.
A CRM system will offer you a singular, consolidated platform that can store your customer data and make it easily accessible.
So, it is simple; when you find your company growing to a stage where managing things through temporary solutions seems inadequate and, at times, costly, it is time to get a CRM. 91% of organizations with ten or more employees use a CRM.
Let's read how CRM software benefits a business in the next section.
Benefits of a CRM software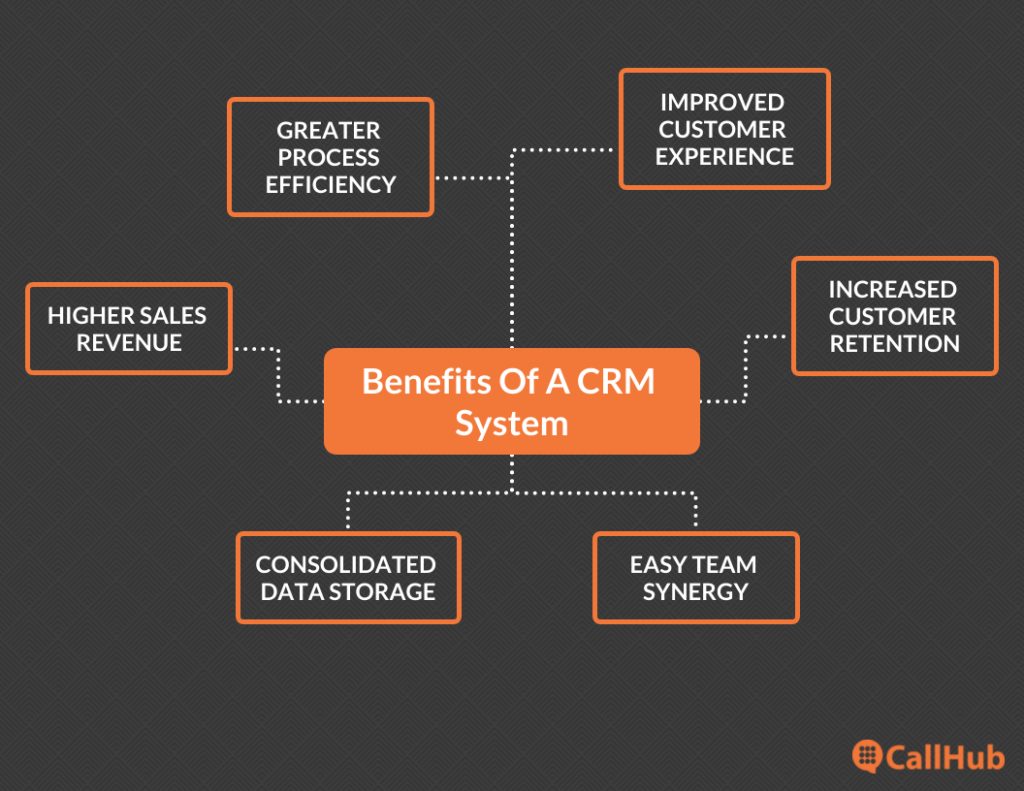 Here's how CRMs help organizations–
It makes customer service faster and more efficient because customer support representatives can easily access a contact's information, such as past purchases, donations, or previous interaction history. All information is easily accessible on one platform. This avoids a loss of information between agents.
The analytics dashboard provides insights into customer behavior, trends, and sales patterns which help organizations decide where to invest more money, address problem areas, etc.
Automation of workflow helps streamline processes and gets tasks done faster. You save precious time and money by automating menial tasks such as data entry.
Automation of processes reduces human errors and expedites nurturing and conversion cycles. It could mean immediately sending an email to thank your donors or customers when a donation or sale is made, sending text follow-up messages, etc.
Read Also: 20 Best Church Management Software and Tools for Your Congregation
How a customer relationship management software benefits different industries
Let's take a look at how a CRM can help various industries.
CRM for business
A business will tremendously benefit from investing in a CRM system because they can-
Keep track of progress on sales and marketing goals.
Transfer data easily between teams. When an employee leaves, other employees are not confused about the last update on their list of contacts – they can all access it.
Manage sales cycles by setting up automated processes, predicting sales flows through analytics, etc.
Read Also: 9 Most Popular Membership Management Software We Recommend
Political CRM
For political organizations, the influx and churn of volunteers can be significantly managed with the help of a CRM system. Even though volunteers come and go during an election cycle, the information saved on your CRM can update newer volunteers and ease the workload of campaign managers. It can also help you-
Automate repetitive tasks such as sending emails.
Capture audience data from multiple channels such as phone, web forms, and text messages.
Determine which contacts to reach out to on priority.
Maintain updated, clean lists to contact for voting awareness, donations, etc.
Read Also: 9 Best CRMs for Political Campaigns to Help You Optimize the Process
Nonprofit CRM
A nonprofit CRM can help nonprofit/advocacy organizations in several ways–
Keep track of supporters and donors.
Manage outreach campaigns to donors, supporters, and board members.
Automate repetitive messages such as event reminders.
Help you track the efficiency of your marketing campaigns.
Read Also: Best CRM for Small Nonprofits Based on Features – A List
CRM for unions
Unions can use customer relationship management software to keep track of members and initiatives they are undertaking and promote membership through the software. If you want to know how, you must Check Out These Top 11 Union Membership Software to understand what your union can achieve.
Components of CRM software
You now know that customer relationship management software is essential, and most organizations invest in one. However, a few questions still need to be answered, such as–
What processes can a CRM automate for you?
What are its features?
What are the different components of a CRM that you can leverage?
This segment answers these questions. Read on.
1. Marketing automation
Customer relationship management is not only limited to pre and post-sales operations. You can also automate your marketing activities through a CRM tool. For example, new entries into your database can receive a welcome mail or a series of emails to make them familiar with your organization.
You can also send highly targeted communications to your contact base depending on the sales stage they are in – leading to an increase in conversions.
CRMs with marketing automation capabilities include HubSpot and Moosend.
2. Sales force automation
Sales force automation in your CRM tool will allow you to
Streamline sales processes.
Handle business leads better
Track your sales team's performance.
Make sales forecasts.
Track customer interactions.
A sales force automation leads to a 30% increase in deal closures, and 61% of companies using sales automation reported exceeding revenue targets in 2020.
Sales force automation can also be used by organizations that do not necessarily fall into the category of a 'business.' Nonprofits, for example, can also use sales force automation when running donation campaigns, nurturing donors, or chasing sponsorships.
Read Also: Best CRM for Small Nonprofits Based on Features – A List
Great sales force automation CRM tools to consider are salesforce sales cloud, Engagebay, Freshsales.
3. Contact center/call center automation
Contact centers or call centers – depending on your choice- are the cornerstone of customer relationship management. They help you–
Direct customer outreach
Record customer interactions
Stay compliant with regulations
Communicate via multiple channels.
Read Also: Contact Center Vs. Call Center – Key Differences Between The Two
4. Integration with other software
CRMs may not offer every solution you might want. This is why most CRMs also provide easy integration with other software. For example, your CRM might help you automate your workflow and track leads but may not provide call center services. Integration with software such as CallHub's can help you a great deal.
Look for software that allows you to integrate with other apps.
Read Also: ​​Top 10 Lead Generation Ideas for Small Businesses
5. Geolocation technology
Some customer relationship management tools help you create marketing campaigns based on the geography of your target audience. They integrate GPS-based apps to help ease the process on your end.
They can also help your sales process by finding sales prospects according to your location.
Base Mobile CRM, Geopointe are good examples of geolocation CRM tools.
6. Workflow automation
Whether marketing, sales, or customer support, customer relationship management software can help you automate workflows for any area of your business or campaign.
When you use workflow automation, you are setting up a series of actions that will automatically execute when certain conditions are met.
For example, if an individual donates to your political campaign, you can automatically direct the system to send them a thank-you email. Or, if a customer purchases on your website, you can direct your CRM software to send them an email with billing details.
7. Lead management
Lead management processes can be managed through a customer relationship management tool, including–
Qualifying leads
Analyzing them
Nurturing leads
Knowing which leads need to follow and nurture helps you allocate resources accordingly. You can also save time and money by not pursuing bad leads that may not result in a conversion.
For nonprofit organizations, for example, this will mean that you can go through your donor engagement cycle more easily by sifting out potential donors from a long list of contacts. You can learn more about the best CRM for your nonprofit through our article How To Choose A Donor Management CRM That Fits You Best
8. Analytics
One of the most beneficial features of a customer relation management tool is the analytics dashboard. Your organization can–
Make decisions based on data.
Improve campaigns in real-time.
Implement feedback from a previous campaign in the next one.
The analytics that you receive from your dashboard really depends on what your CRM tool is offering to you.
Challenges of a CRM
Well, we've spoken about how great CRM systems can be for your business. After all, 64% of companies say CRM tools are impactful or very impactful. So what could go wrong?
Two things:
22% of salespeople don't know what a CRM is. As an organization, you will need to spend initial time and money training your employees on CRM tools and how to use them effectively.
Unless updated regularly and used efficiently, a CRM becomes another database management tool. A CRM can do so much more than that for your organization. For the dollars and time, you spend, invest in expert training sessions and make updating the CRM a priority for your teams.
What's next?
Customer relationship management is imperative to building a solid organization that lasts. Whether it is a church looking to preserve members, a business looking to nurture leads, or a political organization trying to gain donors and voters – a customer relationship management tool is a must-have for all.
While you are looking for a customer relationship management tool, we also have resources to help you improve customer relations and take them to the next level. Read our article Texts Are The New Support Channel: How to Use SMS For Customer Service to begin with.
Featured Image Source: Sora Shimazaki