Your church might be great at delivering a sermon or organizing church activities like fundraisers, but are you struggling with getting your members to come to your church event in the first place? That's where marketing comes into play. It becomes so important to reach out to your community not only at the right time but also through the right channel.
I remember going for this community event with my grandmother when I was in my teens. I signed up to get updates on future events just because I enjoyed them so much. Unfortunately, they only has updates through one channel and that's email. While email works great on somebody like, who checks their mail 3 times a day, it does not and did not work on my very hip but not tech savvy grandma. While I knew when the next event was going to happen, she unfortunately had to rely on other people to be informed on future events. If there was any cancelation or change in venue, she'd definitely not know until much later.
Now what's a channel someone like my grandmother can be reached on? Well, text message is one that she has no trouble using to send hilariously misused emojis along with the sweetest goodnight messages. Not only is she comfortable with sending and receiving texts, she also reads almost every text sent to her, like most people with a cell phone.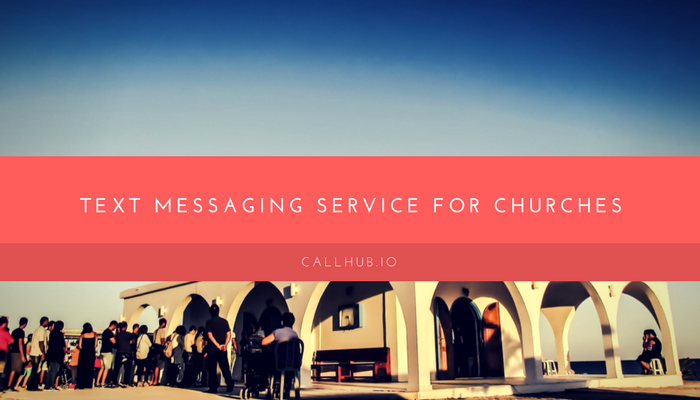 A text messaging platform for church updates is exactly what you should include in your marketing strategy to make sure you're reaching out to every single congregation member and that their reading it on they day they should be. Sending a large number of texts on your own is cumbersome, not manageable and also expensive. An automated SMS marketing platform like ours is what you should try out to save time, effort and money.
What can you do with an automated text messaging service?
Schedule text messages
A automated service lets you plan and schedule your text messages so that you don't forget to. Got an event next week? Schedule an invitation message later today and another reminder a day before the event to make sure you have high attendance.
Personalize messages
Each text message doesn't need to be generic and non personal. You can use "tags" to insert a church members first name in a message along with the amount they donated at the last charity drive. For example, "Thank you for your donation towards the construction of a new church" doesn't sound as engaging as "Hi John, thank you for your donation of 50$ towards the construction of a new church". The personal message will be received as exactly that, more personal and directed specifically towards the receiver. They would appreciate and respond far better to texts like these.
If you're wondering how to easily collect contact information on your congregation, sign up campaigns are a very interesting way to easy get a large number of contact information. You can promote a phone number after a service, encouraging members to text that number in order to get updates from the church. Once they text this number, CallHub will ask them for their name and email ID. We'll then update this information into your contact list and now you've got an entire list of congregation members along with their details. Pretty easy right?
If you'd like to know how many members are coming for tomorrows church fest you can just ask them to tell you through text. Your message can use keywords like, reply with a "Yes" or "No" and all the responses using these words will be tracked in your campaign. You know have a very easy way of managing responses too!
---
How much does it cost?
Pay only for what you use and nothing more. Depending on the area, your text message rates can be as low as 1.6 cents per message sent an 1.2 cents per message received. If you had to text 100 people every week, it'll cost you only $ 1.4 to do so!
How do i get started?
For a demo of how to run a text messaging campaign through CallHub, watch this simple to follow video tutorial. Signup to give it a try and see how easy it is to use.
Watch demo on text message campaigns Create an account for free
Want to make calls too?
On CallHub, you can also send automated voice messages to you contacts. This is particularly useful if a large number of your congregation only uses landlines. Easily replicate a church phone tree on CallHub.