In October of 2019, Americans received over 5.7 billion robocalls. Almost half of those calls, 2.7 billion, were scams. It's no wonder that people are skeptical of the calls they receive, even when there's a real person on the other end.
Thankfully, there are laws and guidelines in place to keep the annoyance to a minimum for the people we reach out to via phone calls. New laws like the Telephone Robocall Abuse Criminal Enforcement and Deterrence (TRACED) Act go a step further.
For those of us who want to legally make calls to customers or supporters, it's important to make sure we stay compliant with these regulations.
Let's take a look:
Calling regulations to take note of
The Telephone Consumer Protection Act was passed by the US Congress in 1991, in response to the growing number of unregulated calls being made to citizens.
According to the act, any business or individual that is taking part in "Telemarketing", a campaign driven to prompt purchase of goods or services, is subject to these regulations.
There is some leeway for businesses that have been in service of receivers recently. Also, Political organizations and nonprofits are exempt from some of these regulations.
Automated calls
According to the TCPA, while there are strict regulations around their usage, robocalls are not illegal. Automated calls are protected under the First Amendment.
For Businesses:
You will need to get explicit opt-ins from contacts. That means getting their consent to automated calls selling a product or service.
However, calls that are purely information are allowed, for example, an alert for a delayed flight, or an appointment reminder
You need to state the name of the business and phone number on the call.
Cold callers are only permitted to call residences between 8:00 am and 9:00 pm throughout the week. Some states restrict calls on Sundays. You are exempt from this rule if you're calling current clients and customers.
A Do Not Call list must be maintained for those customers who opt-out.
What is the Do Not Call Registry?
The Do Not Call Registry contains the list of phone numbers of those people who have opted to limit the number of telemarketing calls they receive from all sources. The registry is managed and enforced by the FTC and FCC.
Organizations must make sure they are not calling numbers on this list. Note that nonprofits are exempt from this rule.
For Political Campaigns :
Campaigns can make automated calls to landline numbers without an opt-in and without penalty, however, they cannot call cell phones without having explicit consent.
Every robocall must identify the candidate and their party at the beginning of the message.
Robocall sign-offs should let the audience know the contact number and address by which the caller can be reached.
Do take note that these regulations can vary across states and on the nature of the opt-in you get from contacts. Check out this post on Robocalls in political phone banking to give you a better perspective.
These regulations also vary depending on how you call your contacts. Sure, you will be using a call center software. But how you place the call depends upon the dialer you use.
Depending upon whether you use, a Predictive Dialer, Power Dialer or Preview Dialer, other rules may apply.
If you're using a Predictive Dialer, the abandonment rate is a metric to take note of. FCC considers a call abandoned if it is answered, and no agent responds within 2 seconds. Your abandonment rate must be less than 3% for a campaign using a predictive dialer.
Read Next: Voice Broadcasting Campaigns Analytics and Reporting: How to Measure the Performance of Campaigns on CallHub
Manual Calls
For Businesses:
For calls that are manually dialed and not containing a pre-recorded message, you don't need an explicit opt-in from contacts.
For calls that end in funds being taken from the customer's bank account, you must have the contacts written approval.
Callers must be truthful. According to the Telemarketing and Consumer Fraud and Abuse Prevention Act, callers must not deceive contacts by falsifying details of the product or service they are offering. Details such as – quantity, cost, offer conditions, refunds, and cancellation policies must be clarified.
For Political Campaigns:
With manual calling, political campaigns can reach voters and supporters through their cell phones.
Rules that apply to automated calls, such as permitted time to call, and stating the name of the caller and their purpose apply here as well.
What do current laws mean for the future?
With recent laws, reaching people over the phone has gotten harder.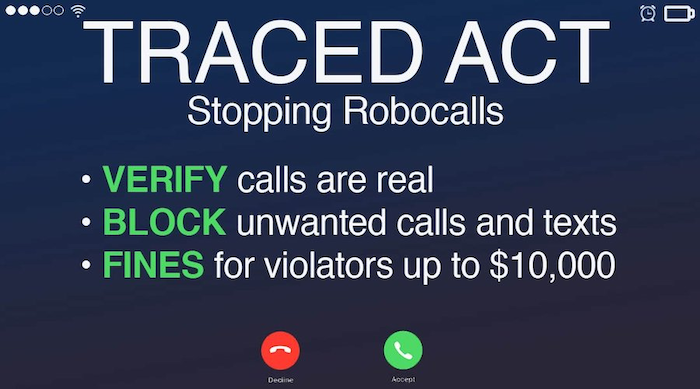 The TRACED act is primarily focused on making telecom providers take up more responsibility to stop illegal robocalls. The subtext of this law for businesses and organizations who use calling tools is important to look at.
What does it mean for future communication?
It means that it becomes even more important to take a closer look at who you're calling, and why. Make sure you have explicit opt-ins from the people on your list before hitting start on that calling campaign.
It also means it's time to consider incorporating channels like peer-to-peer texting into your communication strategy. Peer-to-peer text conversations are just as personal as phone calls, but less demanding of a recipient's time. That means less annoyance, especially if you're going for broader targeting.
Another advantage of text messages over phone calls is that they are more scalable. A single agent or volunteer can initiate more than 3000 peer-to-peer conversations in an hour.
Best Practices to stay complaint
To conclude, you can make sure your calls stay within compliance by following these best practices:
Get an opt-in from contacts
The best way to get opt-ins for your calls is right when your contacts sign up for your list.
You can do that by asking them for consent on a sign-up form. Take this website contact form for example: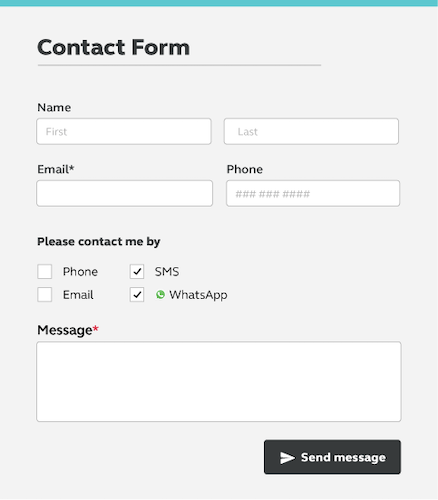 Another option is to get their consent after an SMS opt-in: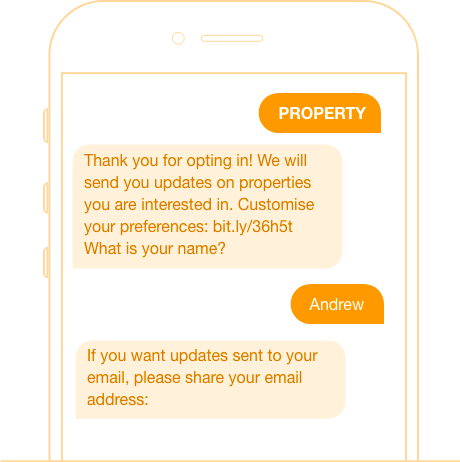 Decide how you want to make calls
There are a couple of ways agents can make calls:
Manual calling
Volunteers or agents manually dial the numbers for the contacts assigned to them. Agents have a printed list of contacts and printed call scripts or they may be using a CRM to find prospects. For political campaigns, this means that you can also reach people on their mobile phones.
Automated calling
In automated calling campaigns, an automatic dialer dials through a contact list, and connects answered calls to an agent. You are not allowed to make calls to cellphones with the help of an autodialer, without an opt-in.
Keep your contact list updated
Make sure the people on your contact list are only those who have opted-in to your communications. Have a process in place—be it automatic or manual, that removes everyone who opts out from your list.
Optimize your calling scripts
Make sure your calling scripts address who's calling, the organization they're calling on behalf of, and why they are calling.
By having these points upfront in your calling scripts, not only do you stay compliant with regulations, you also make it clear to call recipients that the call is relevant to them.
Take this opening line for example:
"Hi, my name is Alice, I'm a volunteer with American Heart Society. How are you today?"
---
Turns out, by taking a careful approach to reaching your contact list with calling campaigns, it's pretty simple to stay in compliance with calling regulations.