Donor acquisition can be up to five times as costly as retention. Even so, most organizations focus on acquiring new supporters rather than maintaining existing donor relations. Maintaining relations with supporters entails ensuring that the current ones are happy, engaged, and continue their support.
We acknowledge that one blog would not convince you to change your strategies about donor relations. But, we can give you pointers on 5 formidable mistakes that sour relationships with your donors. To top it off, we also show you how to avoid those mistakes.
What are donor relations?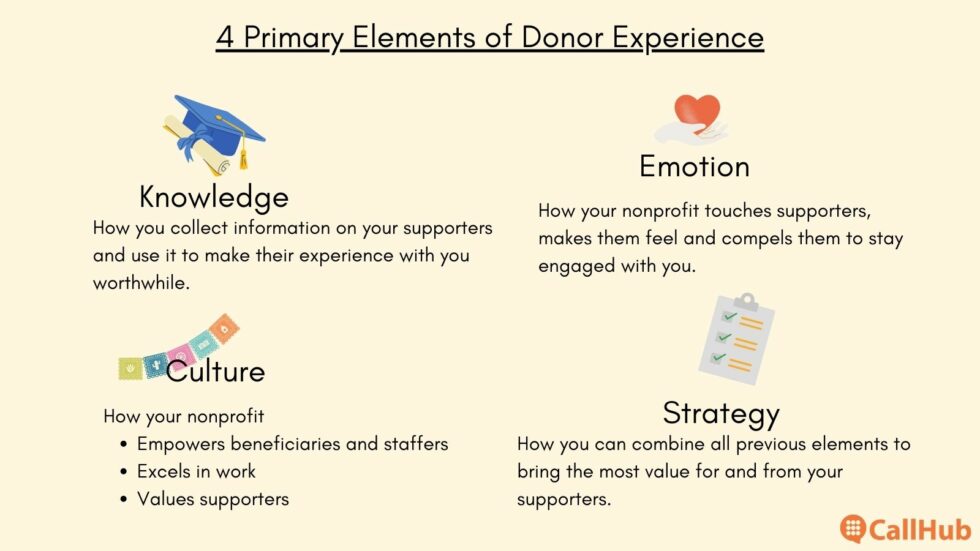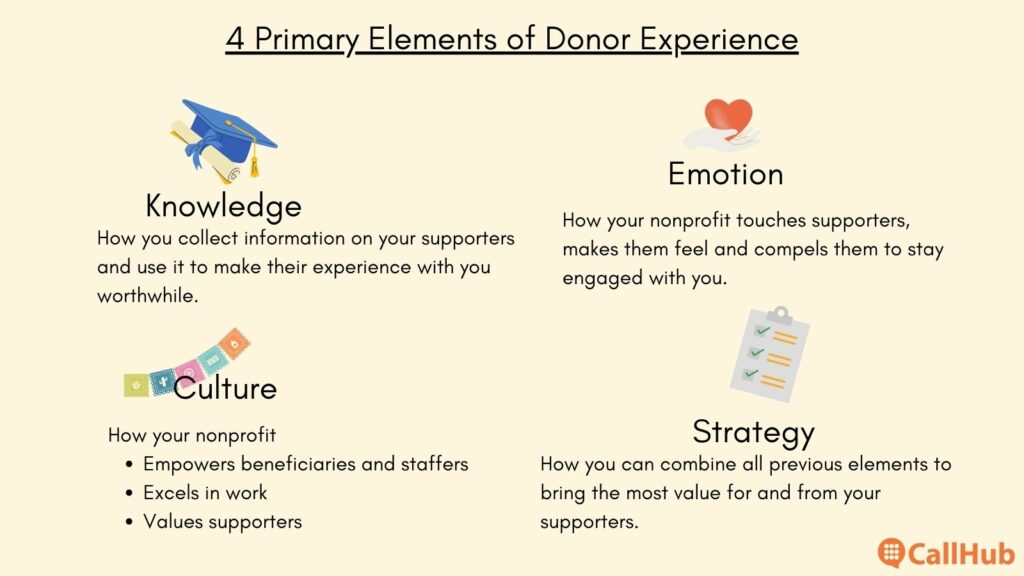 Donor relations are a nonprofit organization's conscious and systematic effort to ensure that their paying supporters get the best experience with the organization. Maintaining such relations can help you with larger contributions and a lifetime value with the supporters.
This kind of donor management includes, but is not limited to:
Communications with supporters.
A smooth transaction process.
Adequate and proportionate donor recognition strategies.
Maintaining a vision or promise and following through with that.
You must keep a close watch on these four primary points while maintaining donor relations with the aim of retention.
Now, let's look at the 5 big mistakes you must avoid.
Mistakes to avoid to maintain healthy donor relations
When you decide to focus on retaining donors along with acquiring new ones, you have already averted the first big mistake. The other mistakes include
Communicating in an ad-hoc manner.
Focusing on just one communication channel.
Having donation channels with a tedious transaction process.
Following one template to thank donors of all sizes and kinds.
Not giving timing or adequate updates on a cause.
Let's look at each one of these in further detail.
Your communications strategy focuses on ad-hoc conversations
An essential part of donor relations is maintaining communications even when there's no ongoing campaign. These messages typically aim to keep donors engaged while also collecting vital data about them- through surveys, contests, and organization updates.
How to rectify this mistake:
Keep your messaging diverse: Instead of repeating messages about campaign announcements, beneficiary stories, or organization updates, mix them up! Your messages to supporters must be a combination of long and short updates, one-way and two-way communications, serious and fun conversations. This way, you can keep supporters curious about what you're about to say.
Maintain a healthy frequency of outbound messages: Messages from a nonprofit organization should not be so frequent that they bore supporters, nor should they have such a big gap that people forget about you. You should maintain a healthy frequency of messages. Usually, a monthly or weekly update is a good way to go. If you start sending more than 2 per week, you've gone too far.
Avoiding the mistake of ad-hoc communications requires diligent planning. You must consider all campaigns planned in the next quarter or year, identify gaps between two campaigns, and map your communications calendar. This guide helps you build one: How to Effectively Plan a Nonprofit Communications Calendar (Template Included!).
You are focused on one communication channel only
People belonging to different age groups, tech-savviness, education levels, and occupations will prefer different channels of communication with you. And although channels that give you the highest returns are important, they shouldn't be your sole method of communication.
Look at it from the donors' perspective, and it becomes evident that these communications should be on a channel that they prefer and are comfortable with. Text messages, emails, and letters are some examples.
So, if your nonprofit focuses on one comfortable, affordable, or easy channel for you, you risk these messages being ignored.
Read Next: How to Ask for a Major Gift: 3 Fundraising Major Gift Ask Sample Scripts
How to rectify this mistake:
Diversify your channels: Invest in a range of channels that tick several boxes. No channel will cover all the advantages you're looking for, but combining them all can make communications for donor relations formidable. Some aspects to look out for include:
Contacts' preferences.
Reachability.
Personalization opportunities.
Ability to add media.
Segmentation possibilities.
Value addition (to your nurturing journey).
Minimum learning curve.
Segment your supporters by their preferred channel: Once you've created a network of communication channels, segment your contact list by their preferred channel and send them messages only via that (or those) channel/s. You can achieve this by testing their responses to your messages on each channel or asking them upfront about how they would like to receive communications.
Here's a list of communication channels preferred for donor relations:
| | | | | | |
| --- | --- | --- | --- | --- | --- |
| Advantages | SMS | MMS | Email | Phone calls | Letters |
| Reachability | Yes | Yes | Medium | Yes | Medium |
| Personalization | Yes | Yes | Yes | Minimal | Yes |
| Media | No | Yes | Yes | No | No |
| Segmentation | Yes | Yes | Yes | Yes | Yes |
| Value addition | Possible | No | Possible | Yes | Yes |
| Learning curve | Short (for software) | Medium | Long (for software) | Long (for software) | Short |
You May Also Like: The Art Of Better Conversations: 10 Donor Communications Best Practices You Need To Follow
Giving channels with a long donation process hamper donor relations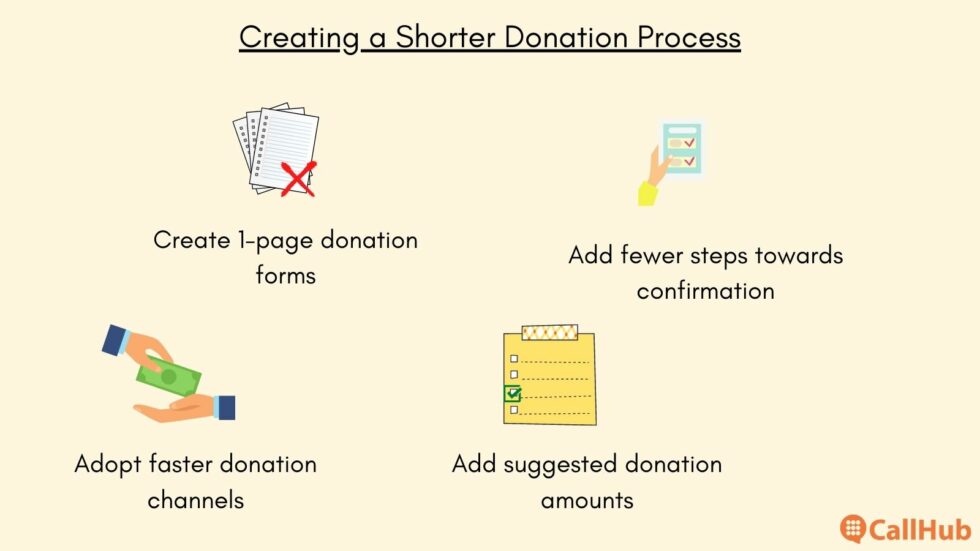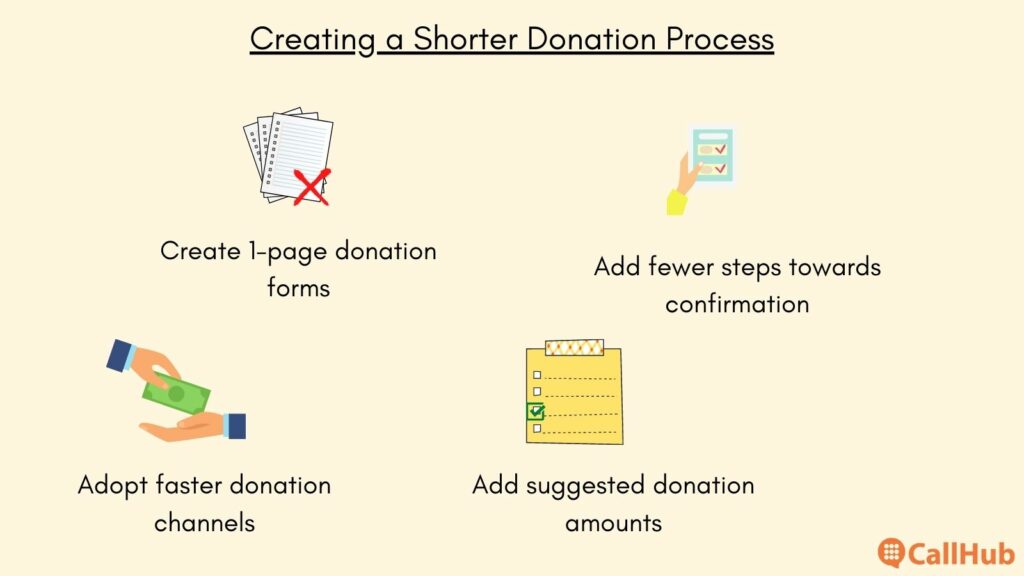 Nonprofits see a 50-70% abandonment rate with online donation forms. This is especially true for a long, 2-page donation form.
Such drop-offs hamper donor relations even before they begin. And even if a person goes through the long form for the first time, they are more likely to give you a second donation only if the process is substantially shorter.
You must design your donation forms to be short. Additionally, you must also invest in donation channels that allow donors to transfer funds quickly.
Here are some channels you can use:
Text-to-give: Text-to-give is a channel through which an interested supporter texts a designated keyword to the nonprofit's shortcode number (e.g., text EDUCATION to 30999). The organization would have set a fixed donation amount, and when a person texts the keyword, the amount gets added to their monthly phone bill.
Text-to-donate: Donors send a designated keyword to the nonprofit's shortcode or longcode number. However, instead of a fixed amount getting billed to their phone, an auto-response asks for more information (e.g., amount to be donated) or sends a link to a donation form. This donation method is slightly longer than text-to-give but allows more freedom of choice in the donation amount.
Venmo and other payment channels: Payment services like Venmo make transactions fast and secure. You could promote your ID or QR code on your home page or near CTA buttons to get supporters to donate easily.
Monthly giving: A monthly giving option perfectly harbors donor relations because it automates the giving process. While each donation may be small individually, a monthly commitment shows optimum engagement and reliable support. This helps significantly with donor retention and maintaining strong donor relationships.
Donation pledges: 42% of people cited financial restrictions as a reason not to give. Instead of leaving them be, you could nurture donor relations with such individuals by asking for donation pledges instead of a gift given right away. Remember to maintain an updated donor database and take actions based on their history.
Read our blog on using planned gifts programs for grassroots fundraising to understand how donation pledges can work in your favor.
One size (for gratitude) doesn't fit all and hurts donor relationships
A 2021 study showed that targeted messaging after the donation could increase donation rates between 23.3% to 2.2%. However, the messaging and time of sending it depends on past giving behavior. First-time donors react differently than repeat donors to the messaging.
Similarly, a thank you note's messaging, form, and size must be personalized to each person to retain donors effectively.
The biggest mistake in donor relations is having a one-size-fits-all gratitude process for donors. After all, donors want to feel good about giving to you, and the size of your gratitude note must reflect the size of their contribution.
How to rectify this donor relations mistake:
Personalize each note/message/gift: Add small but identifiable details in your notes, such as the donor's name, the kind of donation they made, and the cause they gave to in your gratitude message.
Create a journey where major donors don't get the same gift/note again: Create an appreciation flow where a donor does not get a repeat gift or note. Of course, the standard acknowledgment message stays but create a journey where their first donation gives them one return gift and a repeat or bigger donation gives them something more valuable.
Standardize the form of gratitude according to gift size/frequency: Standardize the format of appreciation for one donation category towards one cause to ensure uniformity and ease of the process. For instance, everyone who gave $50-100 to cause XYZ gets a plush toy.
For more such ideas on donor recognition, read Donor Recognition Ideas: 10 Easy Ways To Thank Donors.
You are not providing timely reports and updates
Donor relations will continue only if they know how their support creates an impact. It becomes paramount for nonprofits to ensure donors get timely reports, receipts, and updates for continued engagement.
Failure to provide such reports can shake their confidence in you. And that is a dangerous thing, especially in the initial stages of donor nurturing.
How to rectify this mistake:
Create an automated process for receipts: This ensures a fast (although bare minimum) acknowledgment of the donation. You can add other elements to the process by adding weekly or monthly updates to the donor.
Create a nurturing flow with a personalized thank you note within 24 hours of the donation: You must still give a personal thank you to major donors after the first receipt. Create a journey where each donor is categorized according to their contribution and into different communication channels, for instance, texts, emails, and phone calls. Ensure these notes go out within 24 hours of their donation.
Add donors in a funnel where they are connected with the beneficiary/group/cause they have contributed towards. Make sure they get a monthly/quarterly/bi-annual report depending on the cause.
Add these reports as a promise in your donor acquisition channels. This way, you set expectations for both parties.
Send an annual report with updates on the cause they have contributed to and the related causes they might be interested in.
Read Next: 6 Easy Steps to Craft the Perfect Major Donor Cultivation Plan.
The way forward for donor relationships
One of the most personal ways to thank a donor is to write an appreciation letter. Whether a first-time donor or a repeat major donor, a letter will go a long way in maintaining relations. Of course, the contents of the letter will vary according to the target supporter. So, here is our guide to writing the perfect donor appreciation letter that will keep them engaged and satisfied with your organization: Donor Appreciation Letter: Everything You Need To Know To Craft The Perfect One.
Feature image source: Claudio Schwarz/Unsplash.