In our previous post on Labor Day fundraising ideas, we spoke about fundraisers compliant with social distancing.
But, organizing them without digital tools would be impossible. Until all humans become telekinetic, you have to rely on these Labor Day fundraising tools to:
Collaborate remotely.
Communicate internally and with supporters.
Facilitate fundraisers.
In this post, we'll list out some tried and tested tools to help you with these functions.
Note: The benefits of these tools are not limited to Labor Day fundraisers. You can also leverage them for your unique fundraising ideas throughout the year.
We've divided the tools into two categories based on the essential aspects of virtual fundraisers:
Communication.
Virtual event management.
Let's dive in.
Labor Day fundraising tools: Communication
Fundraising communications most often entail:
Reaching out to prospects.
Sending them updates on the fundraiser.
Recruiting volunteers.
Asking people for feedback.
Thanking donors for their support.
Internal team communication.
Here are some communication tools to help you out.
1. Google meet: Video calling.
42% of adults say that they prefer face-to-face human interaction over digital interactions. But, since that's not safe (or recommended) for now, Google Meet is the perfect substitute.
This tool allows people to communicate over a video call. The virtual face-to-face interaction helps you re-establish the connection people sorely miss.
You can join the call directly from your computer without installing any software. If you wish to use your phone, however, you will have to download the mobile app.
All you need to use this is a Gmail account. Just head to the Google Meet website, log in and start your meeting. Or sign in to your Gmail account, click on the Google Apps button on the top right corner and select "Google Meet".
While the free version is sufficient for most cases, you can opt for the paid plans for a few extra features like dial-in phone numbers support, attendance reports, etc.
The plan Google Workspace Essentials costs $8/month per active user. You can contact their sales team for the Google Workspace Enterprise plan's pricing.
Notable features:
Unlimited number of meetings allowed.
Live closed captions.
Transit and rest encryption to keep meetings secure.
Polls and Q&A within the meeting (only in paid versions).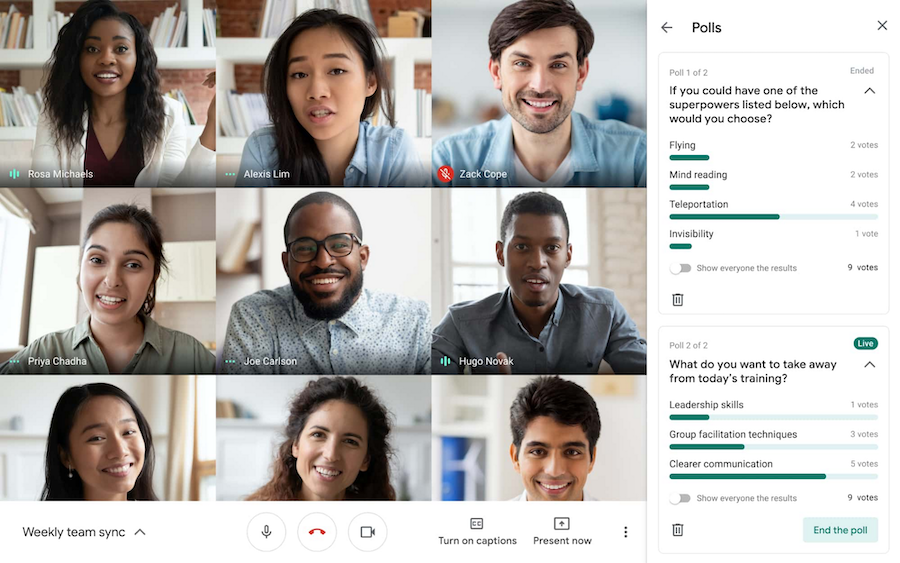 How can you use it?
To meet, engage, and collaborate with fundraiser volunteers.
For internal team meetings.
To connect with and invite your strongest supporters and major donors.
2. CallHub: Calling and texting.
If it's hard to get your supporters on a video call, phone calls are your next best alternatives. They are personal and allow you to have one-to-one conversations with people.
On the other hand, texts help you cut through the noise and reach out to people on a personal level at scale. With an open rate of 98%, your texts are bound to be read.
CallHub (That's us!) offers both texting and calling tools for personalized outreach. This web app requires no installation or additional software. Just sign up and start using it.
With CallHub, you get access to various solutions that include peer-to-peer texting, mass texting, SMS opt-in, voice broadcast, and outbound calling. Based on your communication plan, you can create a campaign for the required solution. The two-in-one software is a must in your list of Labor day fundraising tools.
The flexible pricing plans of the tool make it suitable for organizations on a budget. You can get the basic plan for $199/month that provides you up to 1,527 call minutes or 50,000 texts.
Notable features of the calling tool:
Multiple dialer options to control calling speed and reach more contacts.
Answering machine detection that automatically drops a voicemail.
Calling scripts personalization using customizable merge tags.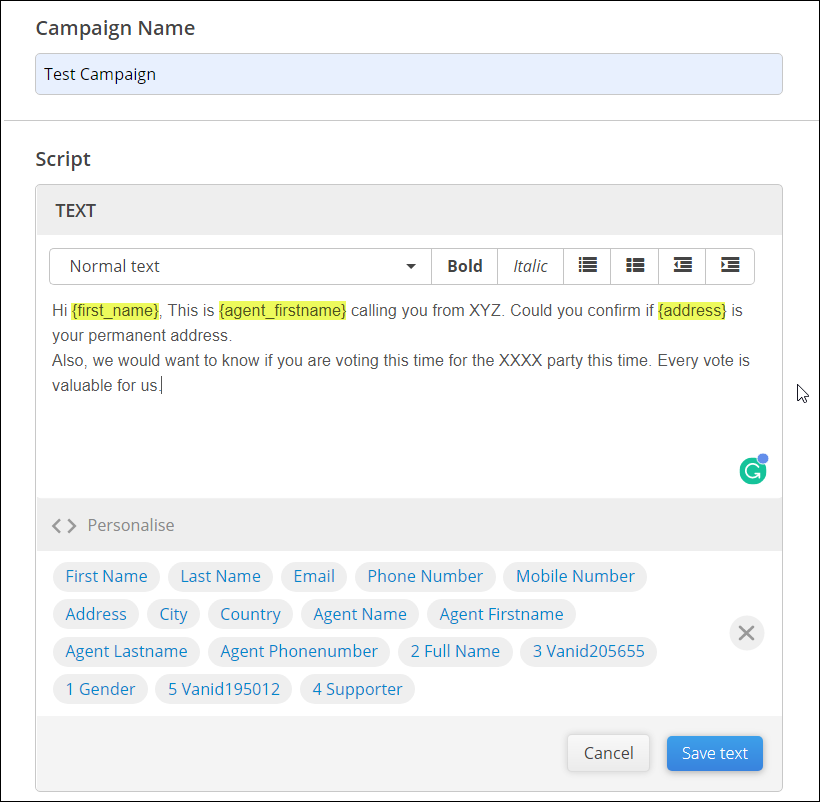 Notable features of the texting tool:
Ability to send bulk MMS that enhance engagement and user experience.
Saved customizable response templates to respond faster in P2P texts.
Set up automated responses for trigger keywords in text broadcasts.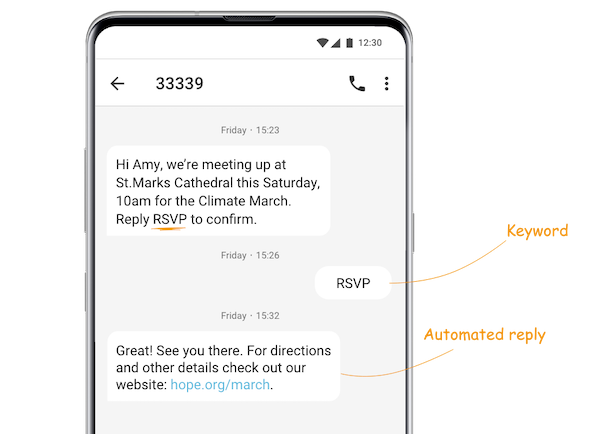 How can you use the calling tool?
For inviting major donors and strong supporters to events or video calls.
Connecting with businesses for partnerships or sponsorships.
Confirming the attendance of registrants a few days before the event.
How can you use the texting tool?
Using SMS opt-in is an easy way to get people to register for an event.
For sending event updates, details, and links to meetings.
Internal SMS for efficient staff and volunteer communication.
Sending text reminders before the event to increase attendance.
3. Mailchimp: Email marketing.
The average open rate for nonprofit emails is 25.96%, compared to the universal open rate of 6%. This statistic shows that emails are both relevant and effective for nonprofit communication.
To leverage emails for your Labor Day fundraising campaign, Mailchimp is a tool you can consider.
It's a paid email marketing tool (with plans starting from $10/month) that offers a 15% discount to nonprofits. But, if you have less than 2,000 contacts and you don't want to segment your list for communication, you can use their free plan.
Choose from one of their plans and start building beautiful emails to send out. Its drag and drop interface makes it easy to use, even for those who are not technically sound.
Notable features:
Allows you to create automated email nurturing flows.
Behavioral targeting to send emails based on engagement level.
Ability to create forms and landing pages for marketing.
Customizable email templates.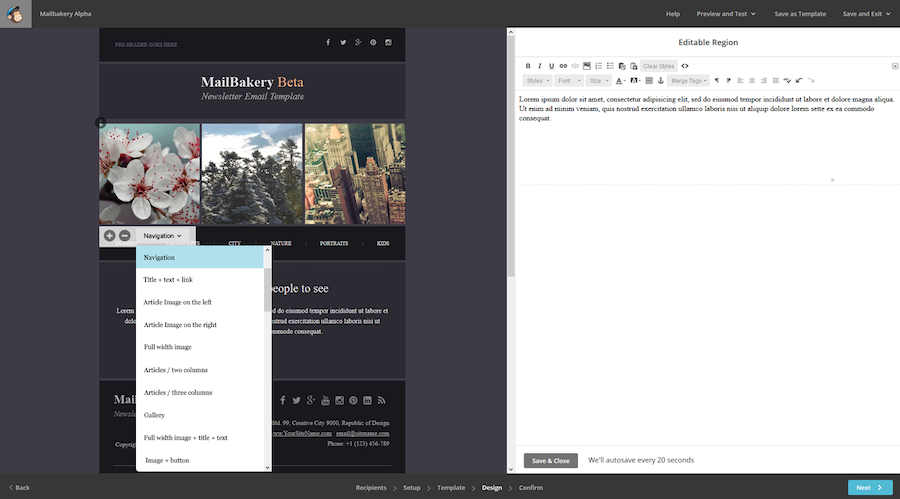 How can you use it?
To send updates and reminders on fundraising events.
For marketing and promotion of fundraisers.
To send event details for peer-to-peer invites.
To target emails to thank all participants and volunteers.
4. Buffer: Social media communication.
Half the world is on social media. 3.8 billion people actively use social media, which is why a social media strategy for your nonprofit is a must-have, no questions asked. 
Buffer is a tool that comes in handy to help you with that strategy for your Labor Day fundraising campaign or even in general. It is designed to help you manage all your social handles with ease.
You can schedule posts for all networks, detect comments, and even track various social media KPIs from a single dashboard.
You can opt for the free plan if you have less than 3 social handles to follow. The paid plans begin from $5/month per channel.
Notable features:
Enables you to tailor your posts for different channels (like text rich for Twitter, more visuals for Instagram).
Link shortener to improve post aesthetics.
Important comment detection like open questions, sales queries, poor reviews, etc.
Individual post analytics and access to historical data.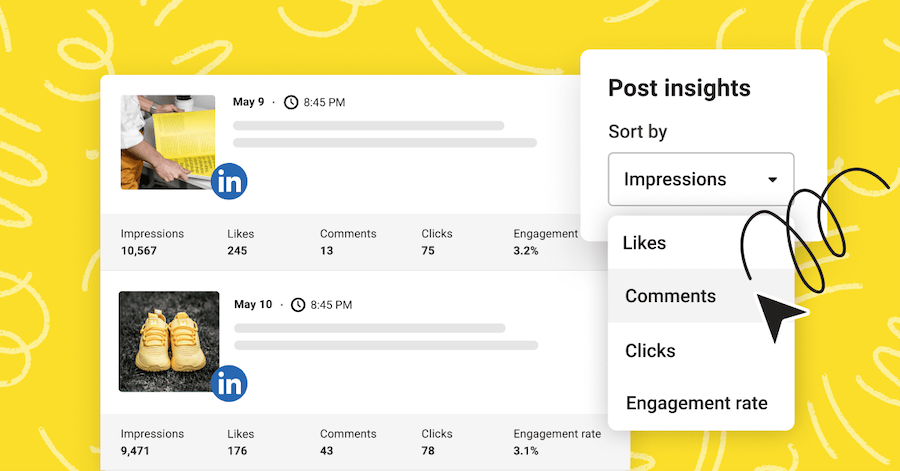 How can you use it?
For fundraiser marketing and promotional efforts.
To share fundraiser details for peer-to-peer promotions.
To share campaign highlights to nurture prospects for future events.
Labor day fundraising tools: Virtual event management
Your winter/autumn fundraisers are mostly going to be in the form of virtual events. For this, you're going to need fundraising tools that help you manage various aspects of an event like:
Online registrations and fee collection.
Creating exclusive and private streams or meetings.
Remote collaboration, etc.
Here are some popular tools that can help you with that.
1. OneCause: Event ticketing and registration.
OneCause provides nonprofits with several fundraising solutions. One of the most popular ones is the ticketing solution, ideal for both virtual and physical events.
Selling tickets for your fundraising event is a simple way to start raising money by securing micro-donations and warming up donors. The other aspects of your event take care of appealing for larger gifts.
With OneCause's ticketing solution, you can streamline your registration process and make it easy for registrants to check in to the event without you having to intervene. This reduces your workload significantly.
To know about their pricing plans, you can contact their sales team.
Notable features:
Customizable ticket packages with the ability to include paid add-ons.
Ability to collect donations (apart from the ticket cost) during the ticket sale process.
Create microsites to collect registrations for a specific event.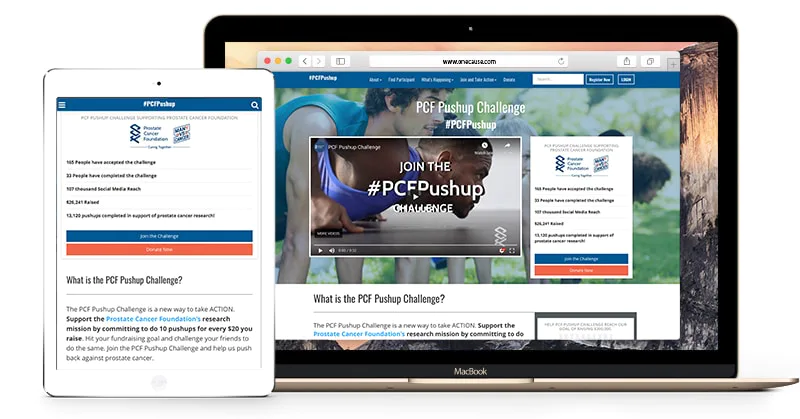 2. Zoom: Video conferencing and streaming.
Zoom is one of the most downloaded video-conferencing and live streaming software, perfect for virtual events. It's easy to use, and most people already have a grasp of it.
If you're wondering how it differs from Google Meets, the answer is that Zoom has more comprehensive collaboration features.
For example, you can have multiple hosts in one meeting. So, in an event, one host can be the main speaker while another can monitor the chat.
Zoom also integrates with external conferencing equipment like mics and video cameras making it great for online workshops and streaming events. So, it's an excellent addition to your Labor day fundraising tools.
Zoom's basic plan is free to use, and the paid plans start from $149.90/year.
Notable features:
Easy screen sharing and file-sharing options.
Call-in feature allowing people to join meetings via a call.
Waiting room that allows you to send messages to people before letting them into the meeting.
Breakout rooms to split participants into groups that only hosts can jump through.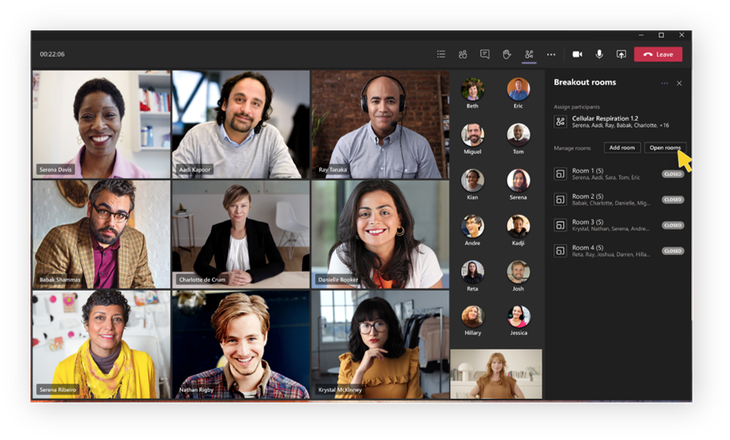 3. BarNone Games: Virtual trivia night.
The pandemic increased the popularity of online trivia games exponentially. They help bring communities together in a fun and interactive way, which is why they make perfect fundraisers.
But hosting virtual quizzes over a video call can present challenges. You won't be able to time all questions, prevent people from searching for the answers online, etc.
This is why, for Labor Day fundraising, tools like BarNone come in handy. They overcome the above challenges and provide you with more options of online games.
An added advantage with BarNone is that you don't have to recruit volunteers to help you with the event's logistics (like creating questions, designing the quiz, hosting, etc.). The platform provides you with a live host, and their team takes care of all logistics.
BarNone's pricing plans begin from $15/player. But they do offer a 15% bulk package discount too.
Notable features:
Customizable trivia based on your organization or cause.
Option to give a short presentation before the event.
Multiple varieties of games suitable for both virtual and hybrid events.
Ability to compete for games individually and as teams.
4. Runkeeper: Virtual run tracking.
Marathons and races are fun and quite popular fundraising events. But since 2020, these marathons had to be replaced with virtual ones.
Surprisingly that didn't affect the success or reach of this fundraising event in any way. The Boston Marathon was still able to pull 17,000 participants, whereas the London Marathon had 45,000; both conducted virtually!
People don't have to be together to run or race. You can just track all runs using an app and put out the results. Runkeeper by ASICS is one such app.
Ask your participants to download the app when registering for your virtual marathon/race. You can provide a link at the end of the registration. If they have a device (like a Fitbit or Garmin), they may want to sync it with Runkeeper.
Now all they have to do is to start the race, and the app tracks their speed, distance, time, and path they take. At the end of the run, participants can share these screenshots with you to compare the results.
Notable features:
Audio narration of running stats to keep runners motivated.
Exclusive id and password for each event for easy tracking and data sharing.
Allows participants to create their path before starting the run.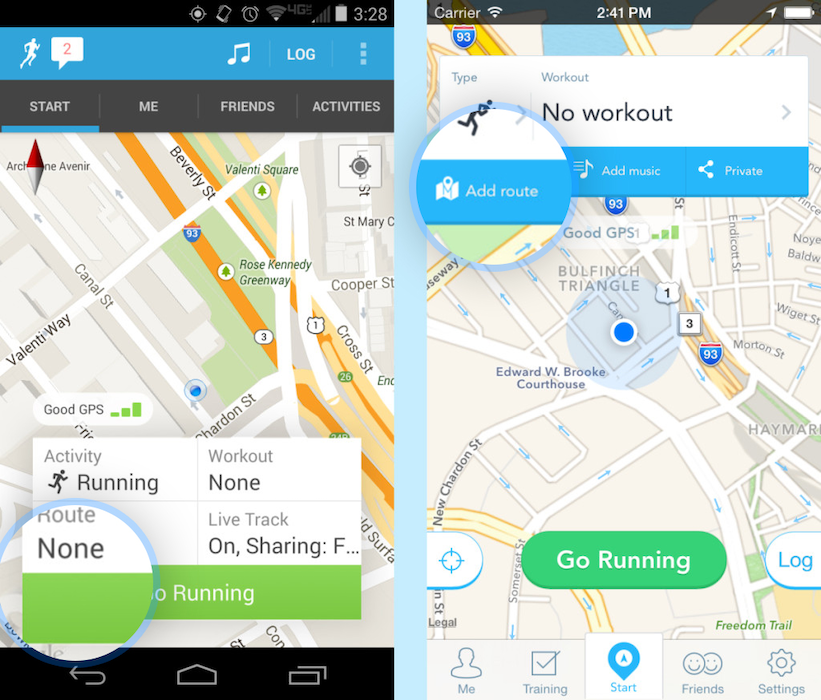 Moving forward
These were some Labor Day Fundraising tools to help you organize your virtual fundraisers smoothly.
Sign up for these tools and take them for a test run. Get familiar with the features, so you're equipped to troubleshoot any issues on the day of the event.
While you're here, you can sign up to CallHub for free and make some calls and send some texts to see how intuitive the tool is. You won't be disappointed!
Featured image source: Photo by Bich Tran from Pexels