There's no lack of real estate marketing ideas in the current world of fiercely competitive digital mediums. Nevertheless, like any other business, standing before the right customers is becoming increasingly difficult.
Although real estate agents are still essential in the home buying process, buyers are more cautious than ever and do more groundwork online before involving the experts. 93% of buyers use the internet to start their house hunting, driving home the need to have an active online presence. If you're not active, engaging, and networking online, then you're losing out on many opportunities, and someone else is standing before prospects as the solution.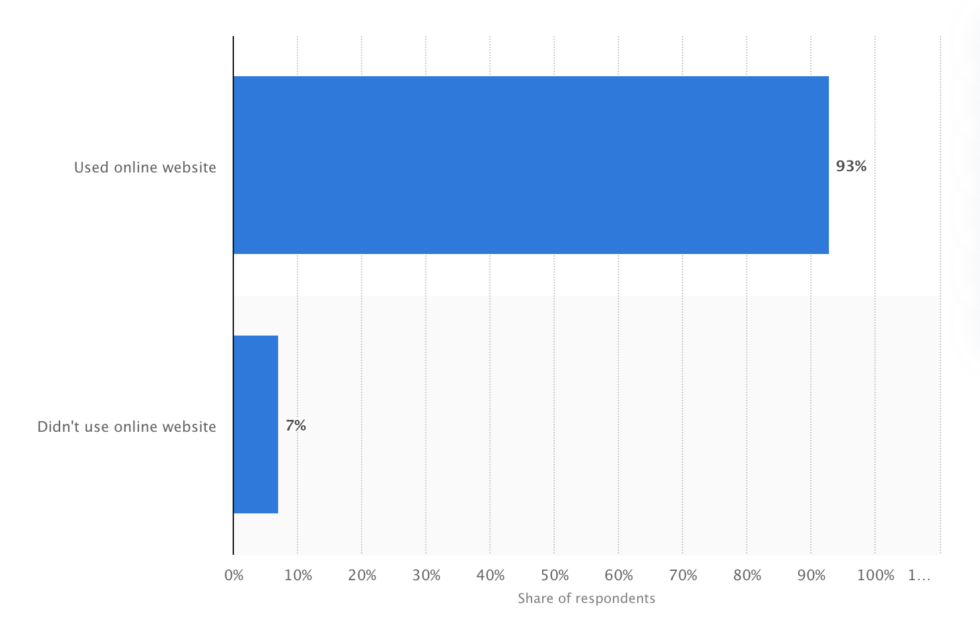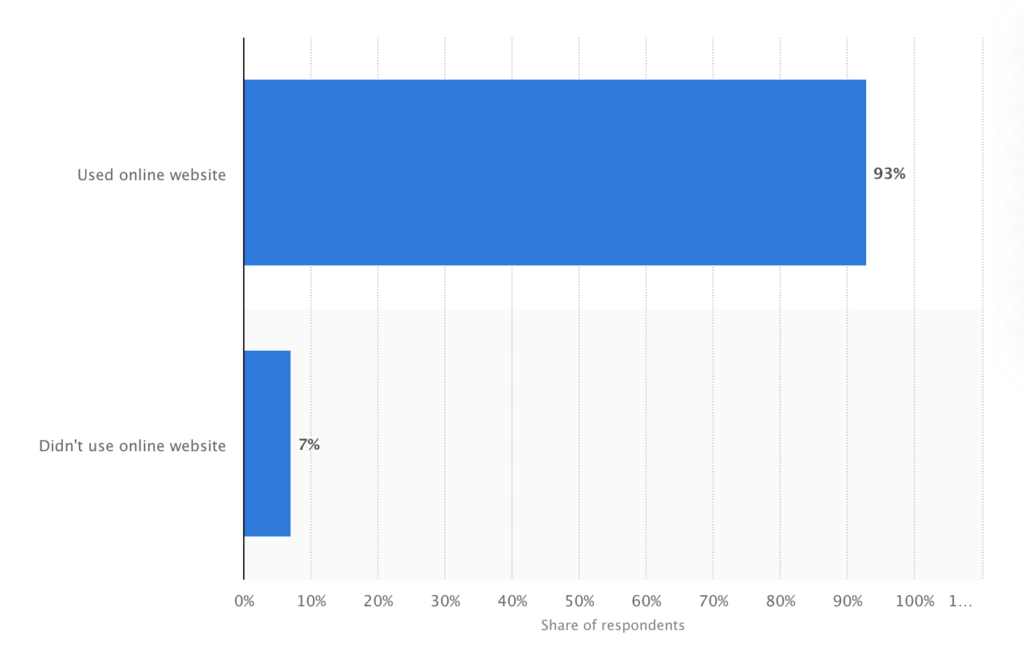 So, how can you promote your real estate business?
Effective real estate marketing ideas are those that identify and adapt to customers' needs and market trends. Here we list 29 such ideas.
Because this is an extensive article, we have broken the marketing ideas into categories. Click the links to skip to a particular section.
Evergreen real estate marketing ideas
Effective commercial real estate marketing connects you to your target audience and drives leads. These 10 commercial real estate marketing ideas will help you select the appropriate tactics for your next project.
1. Collaborate with a charity and expand your community
Supporting charities is one of the most effective tactics to earn customer loyalty, raise brand awareness, and increase reputation within a community.
94% of consumers think businesses should give back.
Furthermore, you may donate items with your branding on them, which is an excellent marketing strategy that serves you beyond one instance. Donate durable items. For example, a blanket has a longer lifespan than a pencil. Mention your contact details on the items you are donating, so you are not letting go of any lead generation opportunities.
2. Create a powerful impression with a professional website
When prospects explore their options, your website is possibly one of the first things they will find. Make sure your website portrays your firm well and leaves a quick impression of professionalism.
It takes 50 milliseconds (0.05 seconds) for people to form an opinion about your website.
Here are some tips for building an excellent first impression with outstanding website design:
Apply the right color theory to pull your audience towards the important elements.
Include visuals, testimonials, case studies, etc. in the proper flow.
Establish a clear navigation framework.
Make room for white space. This makes the content on your website easily scannable.
Keep readability in mind while working on typography.
Optimize for mobile. 52.2 percent of all website traffic is generated from mobile phones
3. Bring your brand to the limelight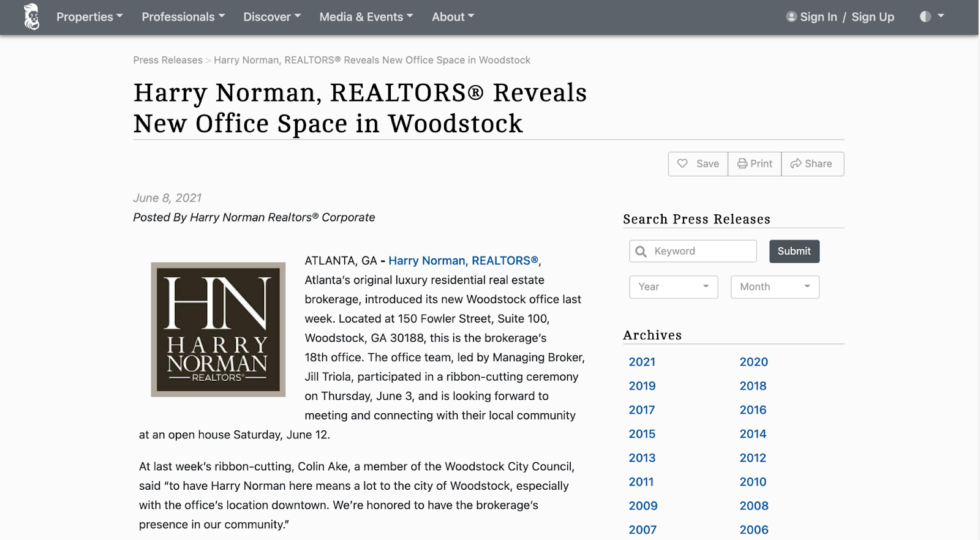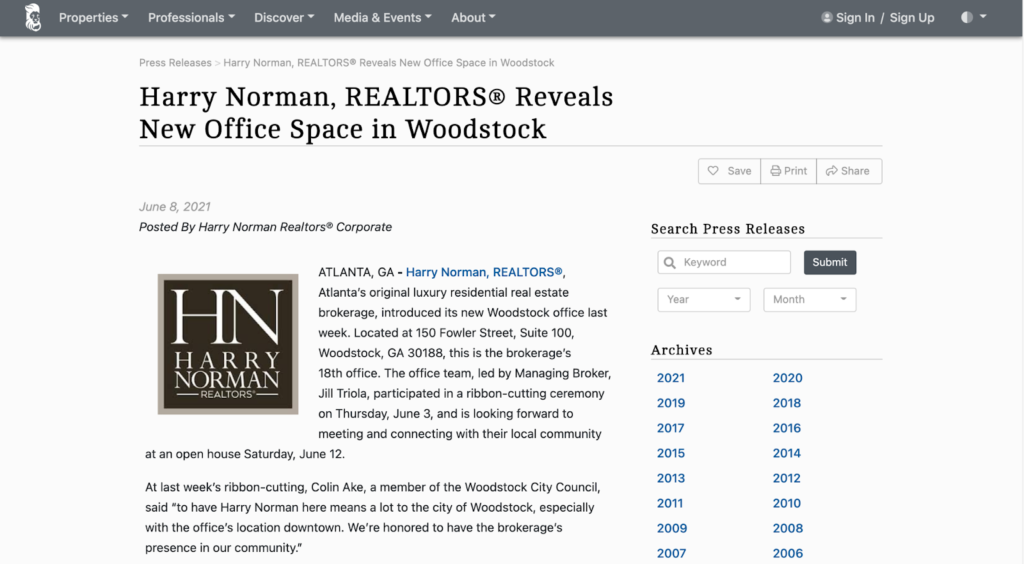 Press coverage lifts your brand awareness and enables greater reach for your properties. When crafting various strategies for commercial real estate marketing ideas, consider preparing a media kit and press releases for a broader reach.
4. Keep in touch with your former and current clients
Commercial real estate is a connection-based industry. It's common to overlook maintaining relationships with former and current clients beyond transactional or property-related communications. And that could hamper overall nurturing.
Take the time (weekly, monthly, quarterly, annually) to reach out to your clients and stay on top of their minds. For example, you can share an exciting update through social media, text messages, etc.
5. Tell a powerful story
Use storytelling with persuasive copy and strong visual details. People respond to stories – draw a good picture, and the audience will be drawn to you. Here are 5 tips for great storytelling:
Have a clear structure and purpose.
Include an emotional component like humor, pain, joy, etc.
Blend in your personal experiences.
Include dialogues to show how characters connect with each other.
Have a strong conclusion and a call to action.
6. Use video email marketing for a higher open rate
Video email campaigns have higher open rates than conventional email marketing. For instance, if you want a potential client to notice the property you are showing them, there is next to nothing that can knock over a video in email marketing.
According to a study by AQUILA, emails with the keyword 'video' in the subject line had the highest open rate compared to 9 others. Here are some other email subject words that work:
| | |
| --- | --- |
| Keyword | Open rate |
| "Video" | 31.4% |
| "New" | 31.1% |
| "Photo" | 28.7% |
| Emojis | 28.3% |
| "Views" (noun) | 28.0% |
| "Big Block" | 27.8% |
| "See" | 27.5% |
| "View" (verb) | 27.5% |
| Parking Ratio | 26.8% |
| "Renovation" | 25.4% |
Source
7. Register on listing platforms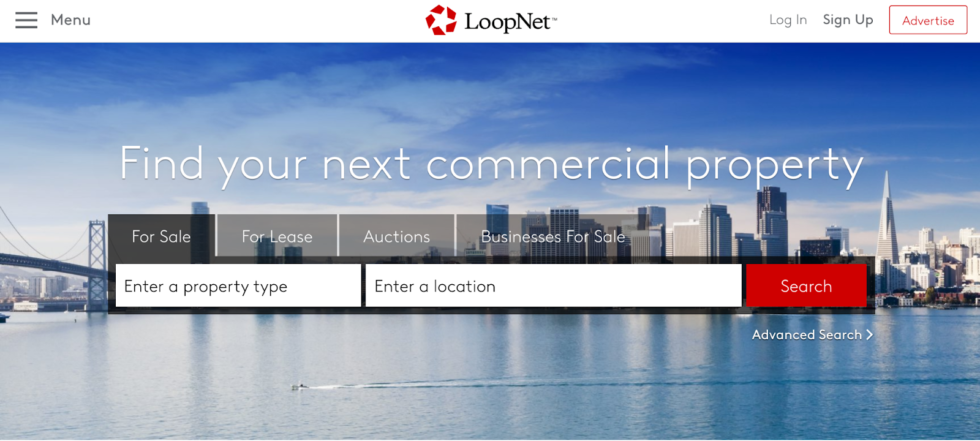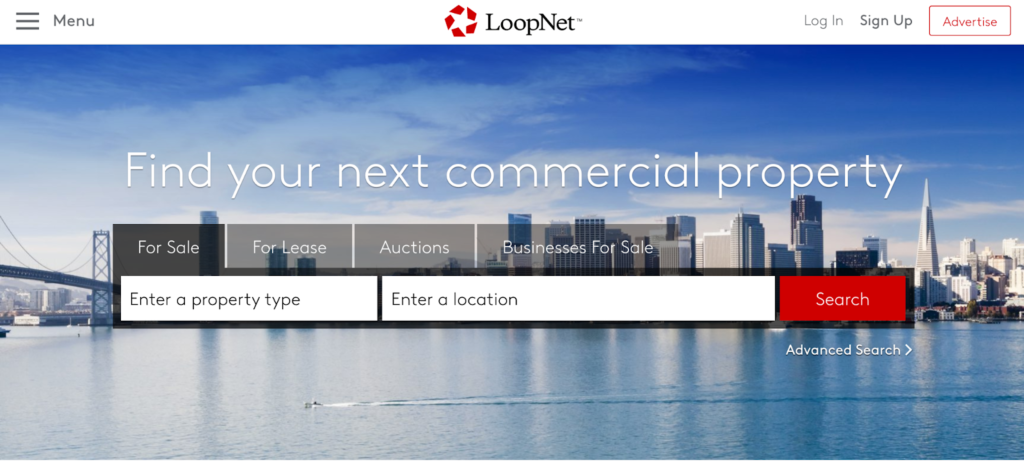 Commercial real estate listing platforms like LoopNet provide you access to a large number of audiences actively searching for commercial real estate. So, list your property on platforms like this and include as many specific details as possible. For example, if you are selling office space, have details like
Furnishing status
Number of cabins
Pantry availability
Size in sq ft.
Number of floors
Contract period
Parking availability
Maintenance charges
Lift availability
Environmental details
Commute options
8. Keep your leads in CRM software
Imagine this: The real estate market is flourishing; you have a pool of incoming clients; you're scoring sale after sale. You don't want to search through an untidy spreadsheet with such high traffic to track your client details.
If you're ready to press forward, use this life-changing tool: the CRM. CRM helps you interact effectively with clients. It also helps you with marketing campaigns by reaching out to your prospects and clients on time while giving you detailed insights on the outreach.
9. Pick the right agent
88% of buyers purchased their home through a real estate agent or broker—a share that has steadily increased from 69% in 2001. Picking the right agent to represent your commercial real estate property is highly important to closing a deal in optimum time.
Find someone who has a good deal of connections, positive recommendations, optimum experience, and substantial knowledge of your target areas.
10. Start an online newsletter
Commercial real estate marketing must employ digital and traditional marketing within your real estate marketing plan framework. Learning about your industry, networking, and technology will help you with many commercial real estate marketing ideas.
Produce a series of monthly newsletters that present beneficial information like news, tips, facts, etc., to your readers. While you're at it, preserve some room to display one property per newsletter.

Real estate marketing ideas during COVID
As COVID-19 has changed the way businesses function, coming up with innovative solutions is of utmost priority.
This section provides 3 real estate marketing ideas to help you smoothly navigate through this difficult phase.
1. Launch a real estate podcast
An innovative way to market your brand among the COVID restrictions is launching a real estate podcast. The podcast can create awareness, share tips & news, and be targeted towards buyers, sellers, or the industry to establish thought leadership.
Podcasts require pre-launch production, so diligent planning is a must. Planning includes production timeline, hiring experts, getting topics in place, recording, etc. A majority of podcasts run once a week, with a few running twice or thrice a week.
2. Create a blog with extraordinary content
You can start a blog and produce content optimized for search engines. This increases the chances of your posts showing up in the search results. Tools like Buzzsumo can help you find the keywords your target audience is searching for. Use the keywords to create appealing and informative content that your target audience will find value in.
And remember to create engaging visuals for your blog posts.
3. Conduct a virtual open house
Live streaming is a successful tool in the real estate industry. It is a clever method of reaching out to prospective home buyers while following social distancing rules. While you are live, you can take your potential buyers on a virtual tour of the property, showing all the areas and answering any questions on the move.
This is also an ideal self-marketing opportunity. It is a chance to flaunt your personality and add value to your audience.
Cost-effective real estate marketing ideas
The competition is fierce, and you require the right skills to set yourself apart from the crowd. But the budget may not always be generous for your strategies.
Here are 10 cost-effective real estate marketing ideas to help you win the real estate marketing game.
1. Include social sharing on property pages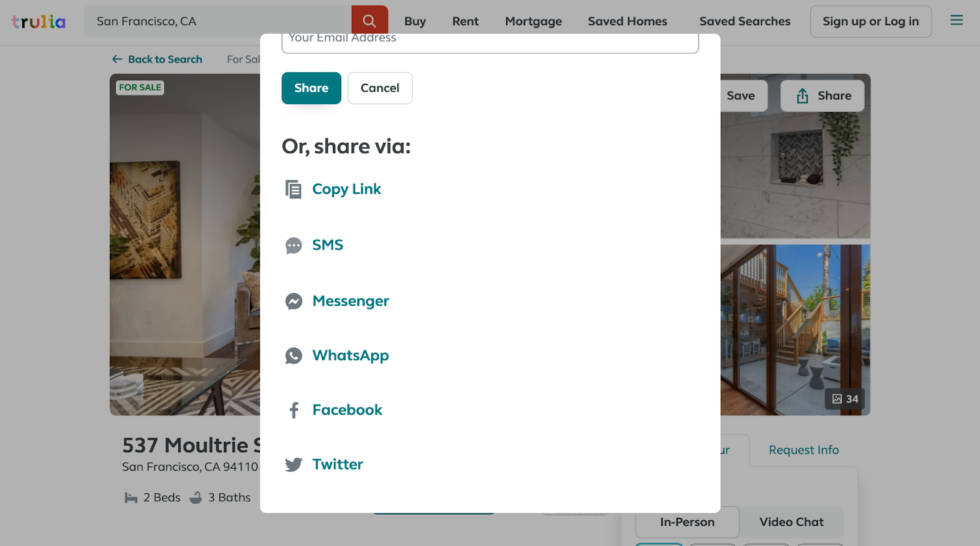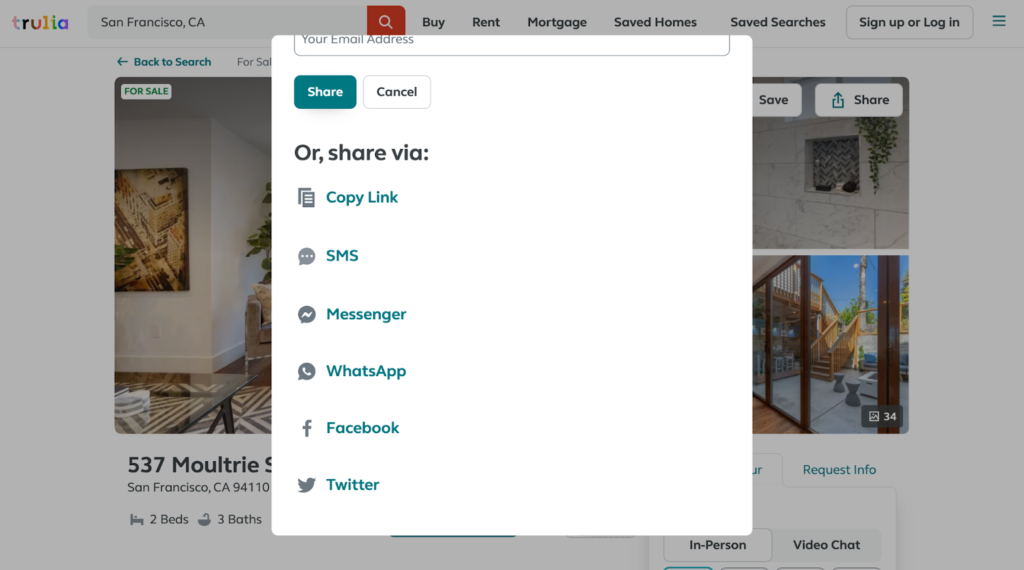 Your potential clients probably are keen on sharing the pictures of the properties that caught their interest. So make it easy for homebuyers to do that online by adding social sharing buttons on your property pages.
When they share the properties on social media, they act as an advocate for your brand – their network is exposed to the brand, resulting in brand familiarity and awareness.
2. Stay on top of their minds with social media
When you show the "real you" through photographs and personal journeys, you bond with your audience.
Facebook is an excellent platform for real estate marketing. You need to set up a Facebook business page to get started. Once you have created a Facebook business page, you can outline your property listings.
Gradually, you become a familiar face among your potential buyers using Facebook Ads. Create ads and promote them to your target audience with the help of Facebook's highly accurate audience targeting features.
3. Make it easy to contact you
Place your contact information on the header and the footer of your website. Also, create an outstanding contact us page.
Add a unique shortcode and a keyword to your website and other marketing channels. Your prospects can directly connect with you by texting the keyword to the unique shortcode you display.
4. Use local photographs
You're not just selling a property; you're selling a whole area and the experience it brings. Show off the best of your area with high-quality pictures.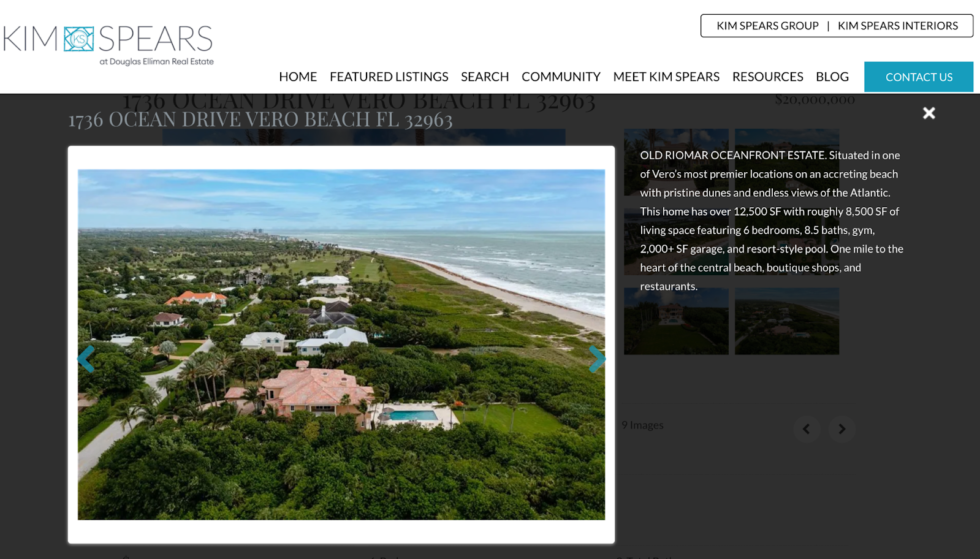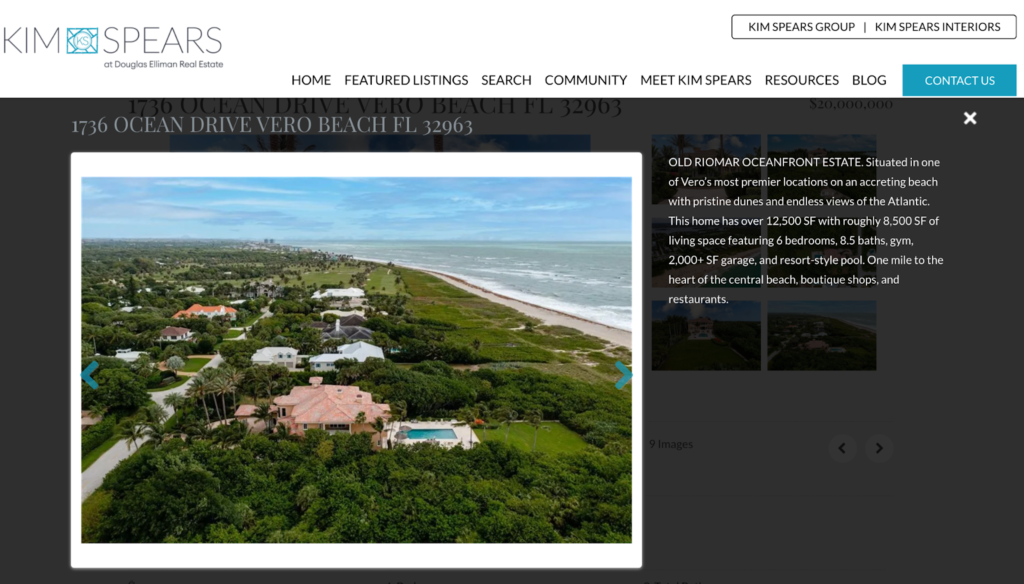 5. Provide an attractive offer to generate leads
Create an ebook like "The only guide you need to read before buying a home." Offering free resources in return for an email address or phone number is a wonderful way to capture leads.
There are many more creative ways to generate leads. Here are a few:
Email course
Podcasts
Newsletters
Virtual summits
Case studies
6. Collaborate with local businesses
An effective but less used real estate marketing idea is leveraging regional contacts and collaborating with clothing shops, coffee shops, etc., to promote your property listings and invite them to your open house events.
You could also try cross-promotion techniques. For example, letting your neighborhood cafe put a stall in your open house event in exchange for putting up your posters on their walls.
7. Advertise at places of worship
Several places of worship have a newsletter in which you can put your advertisement for a minimal cost. With the present financial challenges, these places are more open to having communities support them.
8. Create a Google My Business page
88% of consumers who search for a type of local business on a mobile device call or go to that business within 24 hours.
You can create your business profile on Google My Business free of cost. This helps you increase your digital visibility. It takes a few minutes to set up, and if done right, may put your business on the top of the Google search results page.
9. Start a YouTube channel
Today, video marketing works wonders! Real estate listings with videos receive 403% more inquiries than those without videos.
Here are a few video ideas to get you started:
Home buying 101
Neighborhood showcase
Expert interviews
Newly listed property tour
Real estate tips.
10. Host a webinar
A webinar is a highly captivating medium and you can use it to show your expertise in the real estate sector. A benefit of webinars is that it doesn't have an expiry date. You can archive all the webinars on your website and generate leads from time to time.
Real estate marketing ideas for new agents
It's tough to come up with real estate marketing ideas that meet every criterion – especially when you spend a tremendous amount of time meeting with clients and leads.
Below, we have a few real estate marketing ideas for new agents to build a successful marketing plan.
1. Present home valuations and generate leads
Sellers generally want to know the worth of their home. Configure a home valuation tool into your website and generate leads.
Here is an example of Remax's website home page that provides home worth estimate in return for the lead's email ID: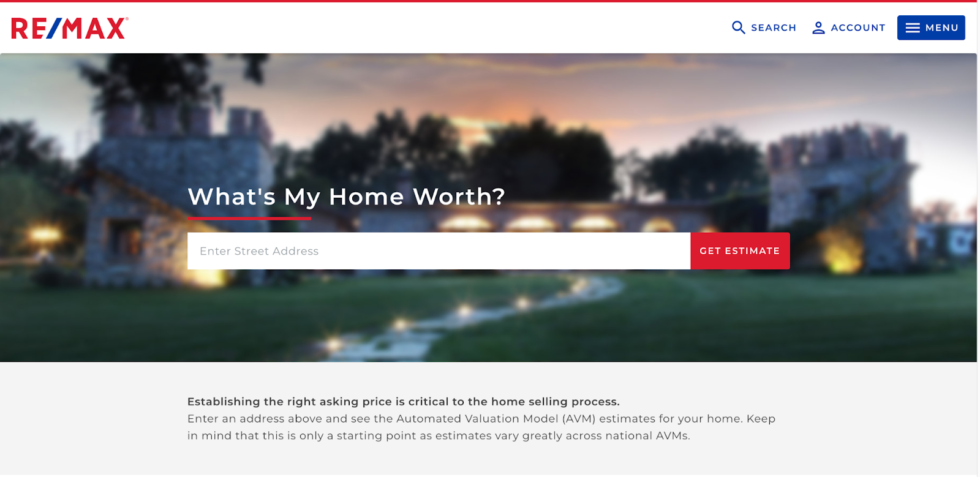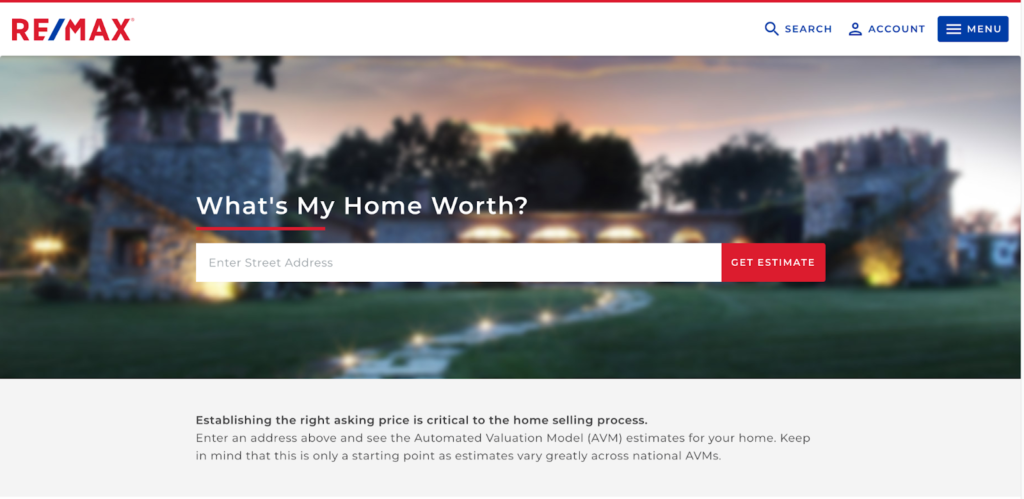 Similarly, capture leads and get their contact details to nurture them in the future.
2. Try influencer marketing
Influencer marketing can increase awareness for your brand and be a valuable addition to your content marketing efforts. The right influencer and the right platform can set you on the path to success.
To determine who is the right fit for your business, you need to look at your target audience. The right influencer would be the one who can reach most of your potential audience.
3. Become a Zillow agent
Creating a profile on Zillow gets you access to real estate leads. As a Zillow Premier Agent, you can:
Show up on the largest online real estate network and connect with potential buyers.
Predict your clients' requirements by seeing their activities on Zillow.
Easily interact with clients and prospects.
Real estate marketing tactics and trends for agents are continually changing. So, stay on top of them to gain significant advantages for your business.

Real estate marketing ideas for holiday seasons
Holiday seasons are the time to get a little creative and friendly to capture leads.
Here are 3 holiday marketing ideas for real estate to tell your professional connections you care about them.
1. Run a holiday contest
Host a contest that involves both the grown-ups and children. A few contest ideas you can use include
Best decorated house
Pretties gift wrap
Most creative e-card
Best photo.
The winner could get incentives like a discount in the next deal or other relevant deals if they are not looking to buy or sell immediately. Contests are also great opportunities to form a bond with your clients and make new connections.

2. Hand out a DIY holiday decorating guide
People enjoy decorating for the holidays! So it becomes easy to develop a bond with your community with these kinds of assets.
You can include tips like
How to hang lights
What colors compliment well
Types of themes
Followed by safety instructions more directly related to real estate (e.g., making your roof snowfall-proof.
You can place a form they need to fill out before downloading the guide as a lead generation strategy.
3. Send holiday texts
Sending holiday texts to your contacts is one of the best real estate marketing ideas. 85% of customers prefer receiving text messages over a phone call or email. You can try using a mass texting tool.
A mass text message is sent to a large list of contacts at once by an organization or business. Scheduling a quick mass text can save you the time and effort of going through your entire contact list and shooting them messages individually.
This offers an opportunity to convey your gratitude to all your clients for the trust they put in you. While you're at it, you could subtly promote your properties.
Get started!
As you saw, there are numerous ways to market your real estate business.
Take the time to determine which of these real estate marketing ideas work best in your favor and then build your base. Start implementing the ideas for which you already have resources in place.
If you have any questions, feel free to drop me an email at [email protected].
Feature image source: Photo by The Lazy Artist Gallery from Pexels